How do I play?
Register for a free trial above and then log in at busythings.co.uk/play on a computer, laptop or tablet. You will have instant access to everything! Some games can even be played on larger phones when you are out and about.
Families
The family version allows up to 5 children to play at once.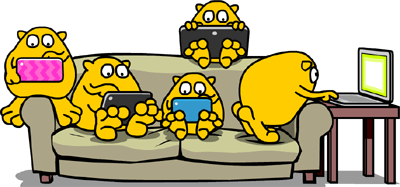 Schools
Schools have no limit on the number of pupils that can use Busy Things simultaneously.