Busy Things for Schools has a wealth of teaching resources for all subjects across the EYFS curriculum. All of our content is mapped to the Early Years Foundation Stage Framework Characteristics of Effective Learning, and to the prime and specific areas of Learning and Development. So, whenever your pre-school children play our activities and games, you can be sure that what they're doing is tied to a specific learning outcome from the Early Years curriculum.
From Traditional Tales to Phonics activities, we have extensive English and literacy resources supporting the Letter and Sounds programme phases 1–5.

Our Dog and Cat duo help children to develop their listening, reading and writing skills and encourage discussion and debate.
Discover a vast selection of award-winning art and music activities to spark children's imagination and boost creativity.

Our fun, innovative tools will encourage experimentation and exploration of colour, textures, rhyme and rhythm!
We offer a wide variety of maths resources that will help children to develop their problem-solving skills and encourage experimentation with shapes, space and measures.
Grow confidence with number recognition and basic mathematical concepts.
A selection of activities to help children develop their emotional literacy, prompt thought and discussion and build confidence in expressing their opinions.
A wide range of science activities to help children build understanding and ask questions about the world around them, the community, the environment and technology.
Our golden time resources encourage children to learn key aspects of the EYFS curriculum through play. They're so much fun that children won't realise they're practising!
What teachers say about our Early Years activities…

Our EYFS curriculum resources aren't just a great way to engage your pre-school students. Busy Things for Schools also comes with a huge range of Teacher features, all of which have been designed to make every aspect of your role — from planning to assessment — that much easier. Just see what our teacher subscribers have to say!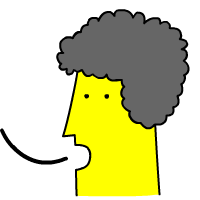 "I work with Foundation Stage 1 pupils and Busy Things is a fantastic resource to support our pupil's learning. It works well alongside the EYFS curriculum, supporting children in all areas of the curriculum by learning through play."
Jeanette Hartley at Stanley Infant and Junior School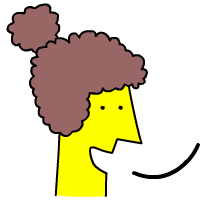 "We chose Busy Things as we wanted a programme that covered the EYFS curriculum and which the pupils could access at school and at home. We wanted to know that every activity that they went on was clearly tied to a learning outcome and was not just designed as an eye-catching gimmick."
Heather Eriksen at Royston St John Baptist CE Primary
Sound like something you'd like to have in your Early Years classroom?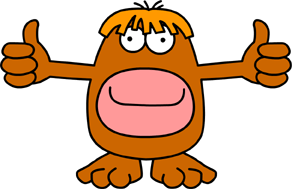 If you want to start using our incredible range of Early Years curriculum resources in your classroom, you can start right now with our FREE 28-day trial.
Start your free trial now!
No payment details.
No obligation to buy.