Busy Things for Schools is packed full of English and literacy games and resources to engage your Early Years and Primary children and bring your lessons to life!

Our literacy resources for teachers begin with games and activities to help develop pre-phonics listening skills, and progress to teaching more advanced spelling structures. Our Early Years resources include sound discrimination tools to help children recognise the different letter sounds, and to listen out for rhymes and alliteration.

For Primary children, we have a selection of literacy games for KS1 that will encourage children to turn phonemes and graphemes into words, and eventually to write full captions and sentences. You can control exactly which phonemes and graphemes are being used, so you can meet the curriculum objectives while still allowing pupils to work at their own pace.

Older children will love using our visual literacy resources for KS2 . Students can use our Busy Publisher tool to write and illustrate topic work on a huge range of different subjects. With 100 ready-made templates and an extensive clipart library, our Writing Projects cover a broad range of topics from across the National Curriculum, so you can tie in their English and literacy work to other subjects.

With Busy Things for Schools, you'll also get access to hundreds of games and activities across the whole curriculum, including Maths, Phonics, Science, History, Geography, and even Art and Music, to name just a few. But, it's not just fun and games for the kids, either: when you subscribe, you'll also get access to our Teacher Features, all of which have been designed to help make planning and teaching lessons easier for you.
Make your own literacy and phonics printables
A Busy Things school subscription gives you access to our powerful resource maker tool to make your own customised paper-based literacy and phonics worksheets.
Practise forming letters

Make your own flashcards

Sort real words from nonsense words

Fill in the missing letter
Match pictures to words

Attach captions to pictures

Create your own games with our bank of images, both with and without words
Want to try our amazing literacy and English resources in your classroom?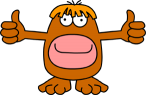 Like the sound of our English and literacy resources, but want to see what your pupils think? You can try out Busy things for Schools with our free 28-day trial — you won't even need to provide your payment details unless you decide to subscribe.
Don't forget to take a look at our selection of educational apps, too.
Start your free trial now!
No payment details.
No obligation to buy.