Primary Resources for Science: KS2, KS1 & EYFS
Busy Things for Schools has a wide range of Primary resources for science that will help to spark your students' natural curiosity about the world around them. We have games, activities, and tools and that will inspire and inform, all closely aligned to the National Curriculum for your students' age group.

For pre-school children, our EYFS science resources will help develop younger children's observation skills and help you to teach them about their world and the plants and creatures they share it with.

For older students, Busy Things' Primary resources for KS1 and KS2 science will help you to explain more advanced scientific concepts in a fun, engaging, and hands-on way. There's a wealth of games and activities that will reinforce your students' knowledge and understanding of the world around them, including natural science labelling and categorising games for different plants and animals. Children can also use our templates, drawing tools and clipart to write about and illustrate their scientific observations.

If you're looking for more tools to help you teach Primary school science, don't forget to take a look at our range of time-saving Teacher features, as well our exciting range of educational apps.

Remember, these aren't the only teacher resources we offer: when you subscribe, you'll also get access to hundreds of teaching tools for every subject in the curriculum, including Maths, English, Phonics, Art and Music, History , Geography, and many more!

Ages 3 to 5
Busy Things EYFS science resources will help you to engage children and inspire their curiosity about the world around them, and in particular plants and animals.
The collection of games, interactive worksheets, colouring and drawing projects will get them labelling plant anatomy, as well learning about creatures that creep, crawl, swim, and fly. We have resources to help you teach the life cycles of butterflies and frogs, and children can even have fun creating their own imaginary animals.

Ages 5 to 7
During Key Stage 1, children are ready to start learning about the natural world in a more detailed and systematic way, and you can begin to encourage your students to start making scientific observations of their own.

Busy Things has lots of science resources to help you do this: notably, interactive worksheets and project templates asking children to identify common plants, insects, birds, reptiles, amphibians and quadrupeds. We also have labelling activities to help you teach the parts of plants and of the human body, to help children map life-cycles, and to place animals in their habitats and say what they eat. There's even a graph-making tool, so you can give budding scientists a first taste of research skills.

Ages 7 to 11
Busy Things' teaching resources for science KS2 will help you to build upon the scientific concepts already covered and help to develop a deeper understanding of more advanced ideas. The interactive worksheets, project templates and tools used during KS1 will continue to help you teach plants, animals, the natural environment, and the uses of materials.
Our games and activities also include more of the topics included on the KS2 curriculum, such as rainforests and the polar regions, human anatomy, and the solar system. Our graph-making tool is also an excellent way to demonstrate alternative visual representations of data sets they collect as part of their own research — such as population counts, for example.
Shake up your science lessons with a free trial today!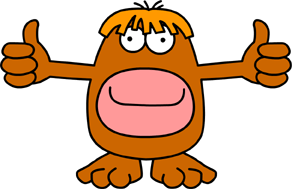 Busy Things for Schools will shake up your classroom learning, engage your students, and make lesson-planning a piece of cake. But don't take our word for it — try it today for FREE with our 28-day trial! We won't ask for your payment details, and there's no obligation to purchase.
Start your free trial now!
No payment details.
No obligation to buy.