Navigate the helicopter to rescue cows from the trees and place them in the matching baths. At later levels you will need to cage the monster first! Another great problem-solver from Busythings Ltd for very young children aged between 3 to 6. Complete the bundle to create crazy outfits for the baby, make an animated street screen, answer simple sums with a bungee jumping pink man, practise sound discrimination and plug a hole in the road with the correct shape! Parents can adjust settings to make the games suitable for different abilities.
Curriculum coverage
Mathematics > Shape, space & measure
Mathematics > Position & direction
Expressive Arts > Being imaginative
Letters and Sounds Phase 1 > Sound discrimination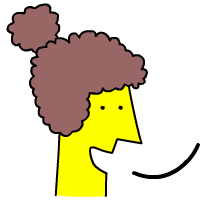 One day I was looking in the massive world of the App Store and I came across the busy things busy bundle. I decided to download it for my little sisters to play on and they think it is so funny!
Apple App Store




Busy Things' most popular game is now available as an app! Help the chicken build the fastest car and race your way to victory on 11 colourful tracks! Tap the edges of the screen to move side to side and try to avoid obstacles while collecting coins and boost pads. The app version comes with many additional features! With 4 possible race speeds and dozens of car combinations, this game will provide hours of racing fun for your child. The difficulty changes based on how well you play, making it appropriate for younger and older children alike!
Curriculum coverage
Mathematics > Addition & Subtraction