What learning games and activities does Busy Things have?
Here are just a few examples of the exciting kids' learning games and fun activities that Busy Things has to offer: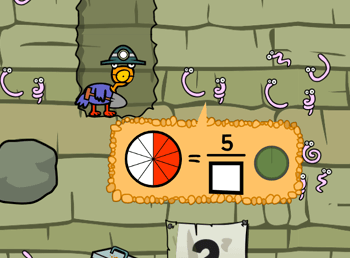 Miner birds fractions
(Ages 7 to 11)
Be the first to collect 20 worms by practising fractions.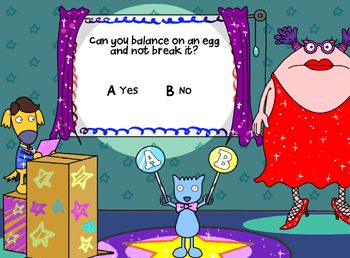 Dog and Cat's gameshow
(Ages 5 to 9)
Practise early reading skills by playing a game show.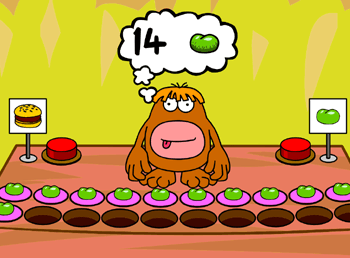 Feed the
monkey
(Ages 3 to 7)
Count out the food for brown monkey and watch him eat it!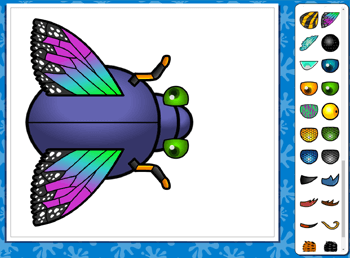 Design a minibeast
(Ages 3 to 7)
Create weird and wonderful minibeasts. Save and print them out.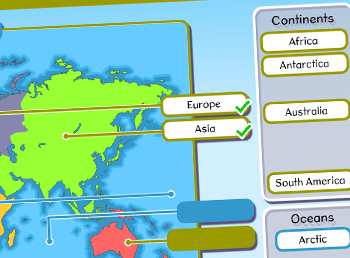 Label the continents!
(Ages 5 to 11)
Can you name the largest world's continents and oceans?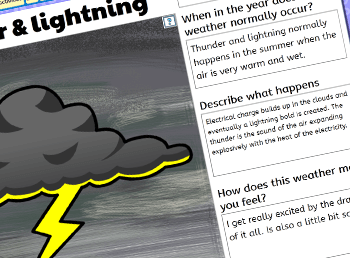 Write About the Weather
(Ages 7 to 11)
Use our art and type tools to create colourful work about different weather conditions.


Fun, engaging and instructive games. Our games support open-ended creative play as well as more structured learning with progressive difficulty levels. Our games are award winning, fun and educational activities.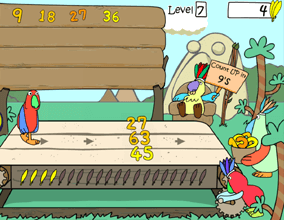 Create bright colourful images in seconds. Use our ready-made templates to colour in minibeasts, create Diwali lanterns or simply make funny faces. Even the novice artist can get amazing results!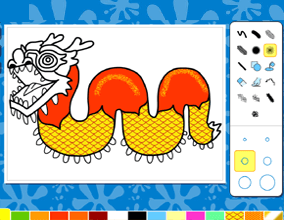 Use our ready-made templates, clipart and photographs to create fabulous work for school homework or for your walls at home! Our writing projects cover a wide range of popular school topics across the whole curriculum.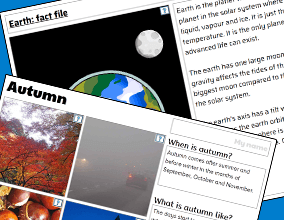 Why not get an idea of how your children are doing by giving them a multiple choice quiz! This is an excellent way of spotting areas in which they may need further help and encouragement.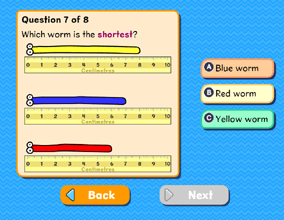 Labelling, classifying and ordering activities covering a wide range of subjects across the curriculum. Mark your answers and try to beat previous scores!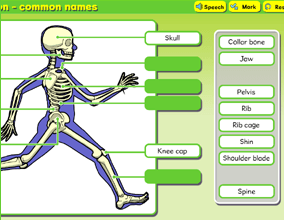 Children use our Graph maker to make awesome charts and graphs! Making graphs into a fun and educational activity.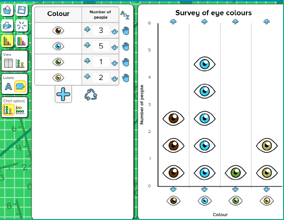 Use Busy code tutorials, challenges and projects to learn the basics of programming. Our coding games are perfect for introducing programming concepts step by step. Children can quickly create, run and debug simple programs.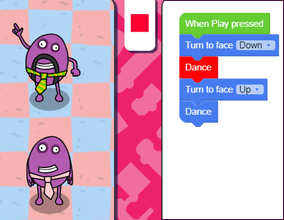 Our open ended widgets help you go through those more tricky concepts with your children. Excellent for provoking thought and discussion.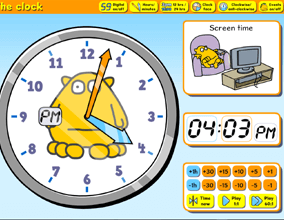 Support learning away from the screen! Busy Things for Families includes ready-made printable resources to supplement our selection of educational games for kids. Print these out so your children can get creative using pencils, crayons, scissors and glue!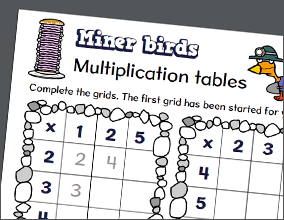 Start your free trial now!
No payment details.
No obligation to buy.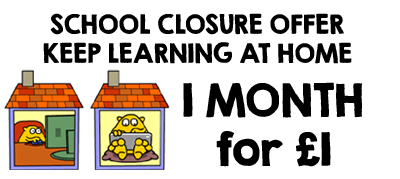 Can I try it first?
Of course! Simply fill out the form to try our learning games for FREE with a 7-day trial. There's no obligation to buy, and you won't need to provide your payment details unless you decide to subscribe.
If you're looking for more educational games and tools to support your children's learning and development, you might want to take a look at our selection of educational apps.