Busy Things also includes activities supporting these other areas
Look out for our different types of activities!
Busy Things has many different resource types to suit every kind of learner, as and both teacher-led and pupil-initiated activities.
See Busy Things in action in your classroom for free!
We're certain that both you and your pupils will love Busy Things, including KS1 resources for maths, English, phonics and many more. But don't just take our word for it: sign up for a free trial now! You'll get to try out all sorts of fun games and activities completely free of charge for 28 days, and there's no obligation to purchase. See for yourself just why teachers all over the UK are raving about Busy Things for Schools!
We don't just offer resources for children at KS1. We also offer more advanced KS2 resources for older pupils, as well as fun educational games for Early Years kids.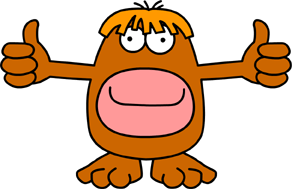 Start your free trial now!
No payment details.
No obligation to buy.