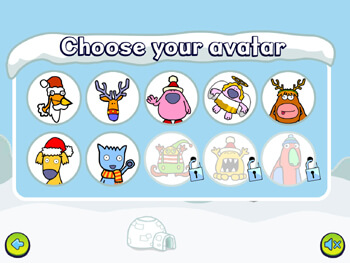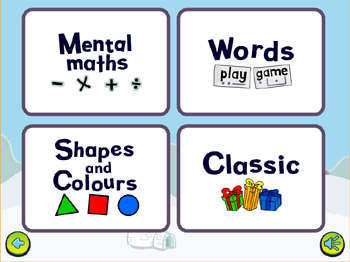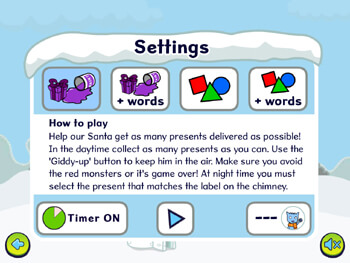 3. Set a difficulty level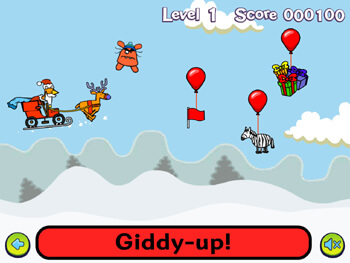 4. Collect presents by day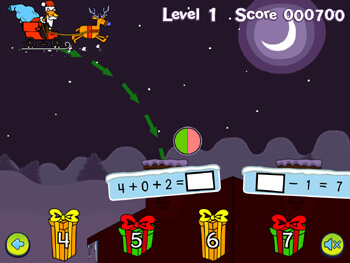 5. Deliver presents by night!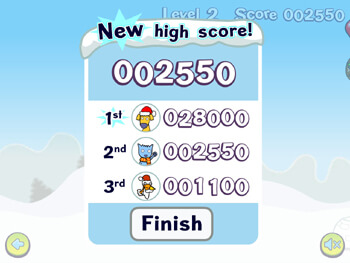 6. Improve your high score!
Help our Santa get as many presents delivered as possible! In the daytime collect as many presents as you can. Use the 'Giddy-up' button to keep him in the air. Make sure you avoid the red monsters or it's game over! At nighttime answer the questions by dropping the correct presents down the chimneys. You can choose between maths, words, shape and colour based questions. Complete all five levels and try to beat your own high scores!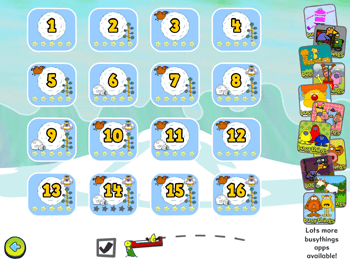 Unlock the levels as you progress!
Adjust the cannon to splat the pink men!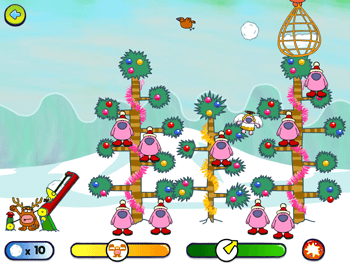 Can you do it with out the guide line?
There has been a snowstorm in the Busy Things world and that can only mean one thing... Snowball mayhem!! Help monkey aim snowballs at the pink men hiding in the trees and igloos using easy slider controls for power and angle. See what happens when you hit the nets, targets and passing birds but remember not to hit the flying angel! A guideline helps younger players position their shot, older players can play with the guide hidden – if you can!Collect five stars at each level to reveal a special Christmas message. Suitable for children aged 4-7.