Covid-19 Support for Schools
Effective online learning for primary schools in class and at home
NOT USED BUSY THINGS BEFORE?
If your school has not used Busy Things before simply register below. During your free month, pupils will be able to use their login to access Busy Things during school hours. Teachers will be able to access Busy Things for planning purposes, 24 hours a day.
Need a second free trial?
Providing you have only had one previous trial, we can reset your account and activate one more month of free access.
Email us or call 01332 364963, to request a second month. We are here to help!
SUBSCRIBE OR RENEW
School closures - Special Offers
OFFER 1
Add another age band for half price (EYFS, KS1 or KS2)
OFFER 2
***During school hours children can access a school subscription at home for free***
Whilst schools are closed you can still add home access on subscriptions of 2 age bands or more for half price - this will mean children can use Busy Things out of hours during and after school closures.
Talk to Sue on 01332 364963 or email her now, stating which offer you are interested in. We can have you up and running very quickly.

IN JUST 30 MINUTES YOU CAN LEARN HOW BUSY THINGS DELIVERS FUN AND EFFECTIVE ONLINE LEARNING BOTH AT SCHOOL AND AT HOME.
Beginners Overview
Our beginners overview is relevant to staff of all year groups and covers the following areas;
-Teacher login vs Pupil login and the differences between them
-How to find content
-Making a simple setup
-Customising content
-Pinning activities
-Different Activity types
-Using the Resource Maker
-Events/News
-Q&A
Approx: 45mins
Advanced Overview
Our advanced overview is relevant to staff of all year groups and covers the following areas;

-Making a setup for you class
-Creating a teacher ID
-Creating individual pupil IDs
-My Busy Things - everything you need in one place
-Pinning activities
-Creating assignments
-Tracking pupil activity
-Sending feedback to pupils
-Q&A
Approx: 45mins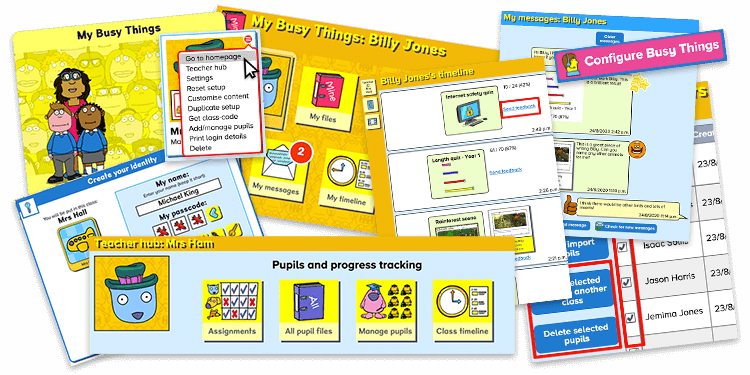 Supporting you to teach effectively online
Early Years, Key Stage 1 and Key Stage 2 teachers;
Access to 100s of engaging games, activities and teaching resources across many subjects including; maths, English, phonics, geography, history, coding and many more! We hope we can help you in bringing fun and laughter into learning during these uncertain and stressful times.

Resources covering early years and primary (ages 3-11) across the whole curriculum.

Track your pupils progress

100s games to support core maths, literacy and phonics skills

Demos and widgets - interactive animated videos and demonstration tools, perfect for screen sharing lessons.

Busy Code - Incredibly fun coding activities and tutorials, complete with user-guide

65 fun maths quizzes for KS1 and KS2

Tablet friendly! - no flash plugin required!

100s of writing templates across a wide range of curriculum areas

Send feedback and comment on pupils work

Wide ranging activites - open-ended creative play as well as more structured learning with progressive difficulty levels

Curriculum search tool to easily find the resources you need

Access to a safe online learning environment, free from advertising

100's of interactive worksheets

To get the full Busy Things school experience - including assignments and ability to create PDF resources there is also a Free 28 Day Trial available.
An overview of Busy Things for schools
Learn all you need to know about Busy Things in just 2 minutes! Learn about Busy Things for families here.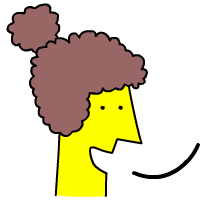 "Busy Things supports my lesson plans and lessons very well, there are clear activities and the resources are really useful. Children can access the activities easily and the variety shows how to apply skills learned in lessons independently. Children love the animations which keep them engaged."
Helen Butler, Oasis Academy Parkwood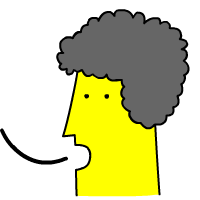 "The difference that Busy Things has made to our provision and children's learning is phenomenal. It's adaptability and ease of use for both teachers and children makes it a highly accessible and valuable resource."
Sam O'Regan, Wheatfield Primary School
Call us:
+44 (0)1332 364963
Monday-Friday 9-5pm
Send us an email:
enquiries@busythings.co.uk