Flower power! Spring activity ideas and easy spring flower crafts
Flower power! Spring activity ideas and easy spring flower crafts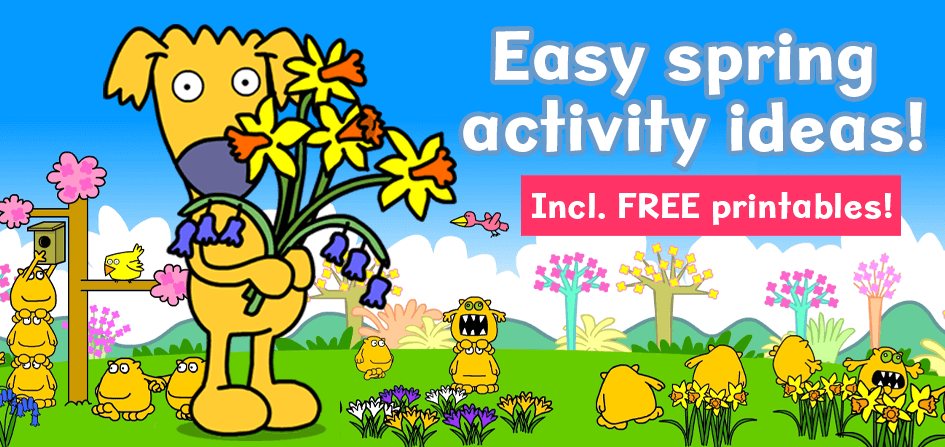 Well hello spring! As the flowers start to bloom, it's the perfect time to get children engaged in fun activities that celebrate the beauty of nature and spring flowers. In this blog post, we will explore some exciting and educational spring activity ideas and easy spring flower crafts that parents can use to keep their little ones busy and learning during the spring season.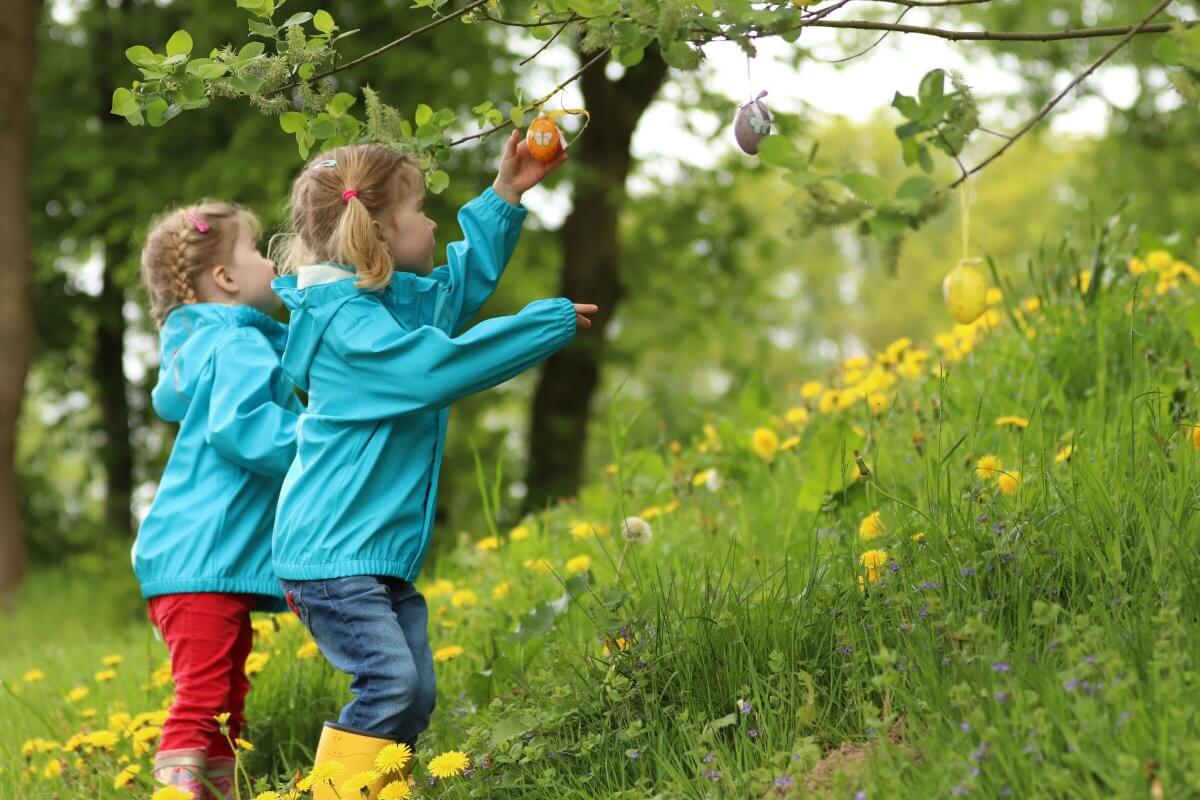 Spring Scavenger Hunt
A scavenger hunt is an excellent way to get children outside and exploring nature. Create a list together of different types of spring flowers and other things that you might see around you in spring. Then, go for walk around your neighbourhood or a nearby park or countryside to see how many you can spot.
We have a ready-made 'signs of spring scavenger hunt' for you in our pack of free spring activities
Children could even dress up for the occasion with our free bunny costume props!
And to add a little math fun into your spring hunt, you could use your checklist as a tally chart and count the number of flowers etc you see. Then turn it into a graph on Busy Things when you get home!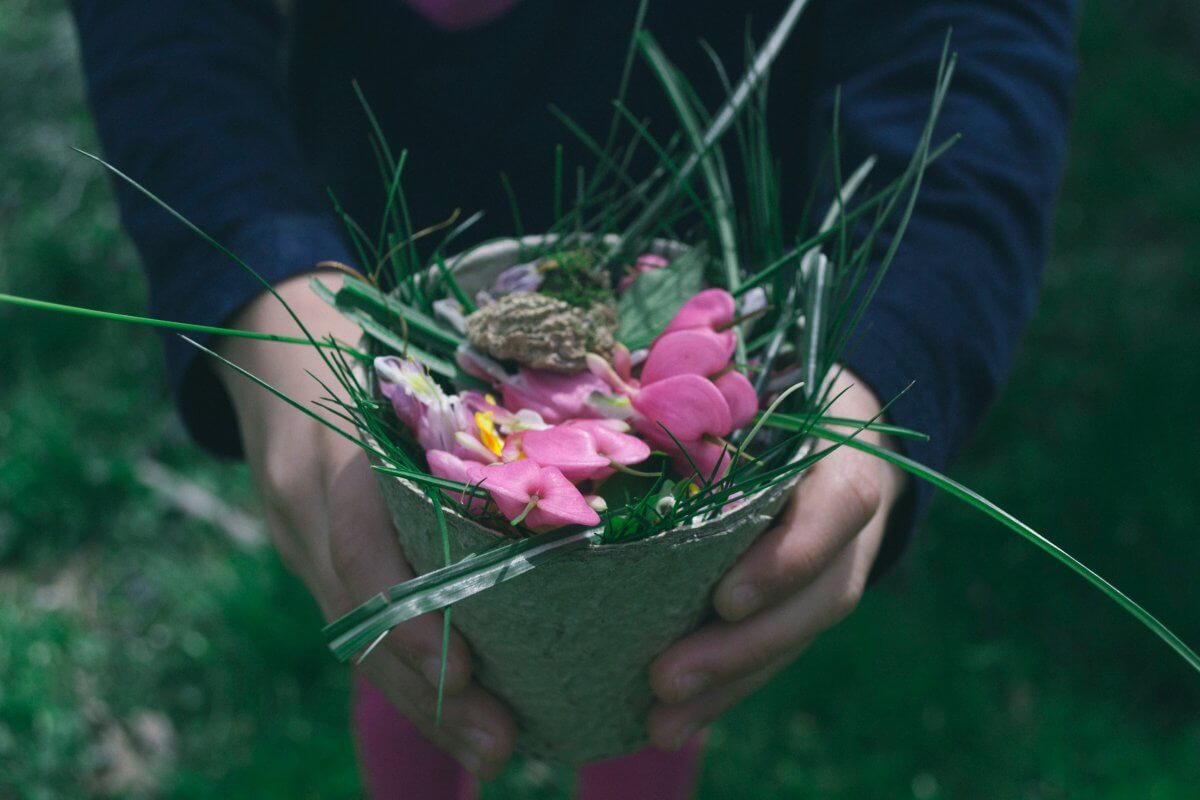 Spring Flower Pressing
Flower pressing is an easy spring flower craft that children of all ages can enjoy! Gather some flowers and leaves and place them between two sheets of absorbent paper. Then, press them between heavy books or in a flower press for a few days until they are dry and flattened. Use the pressed flowers to create beautiful spring-themed crafts like bookmarks, cards, and wall art.
Whilst you wait for your flowers to dry out, head to Busy Things which is full of art activities including a flower decorating activity – choose a flower shape to decorate and experiment with symmetry as you try out all the different colours, textures and stamps.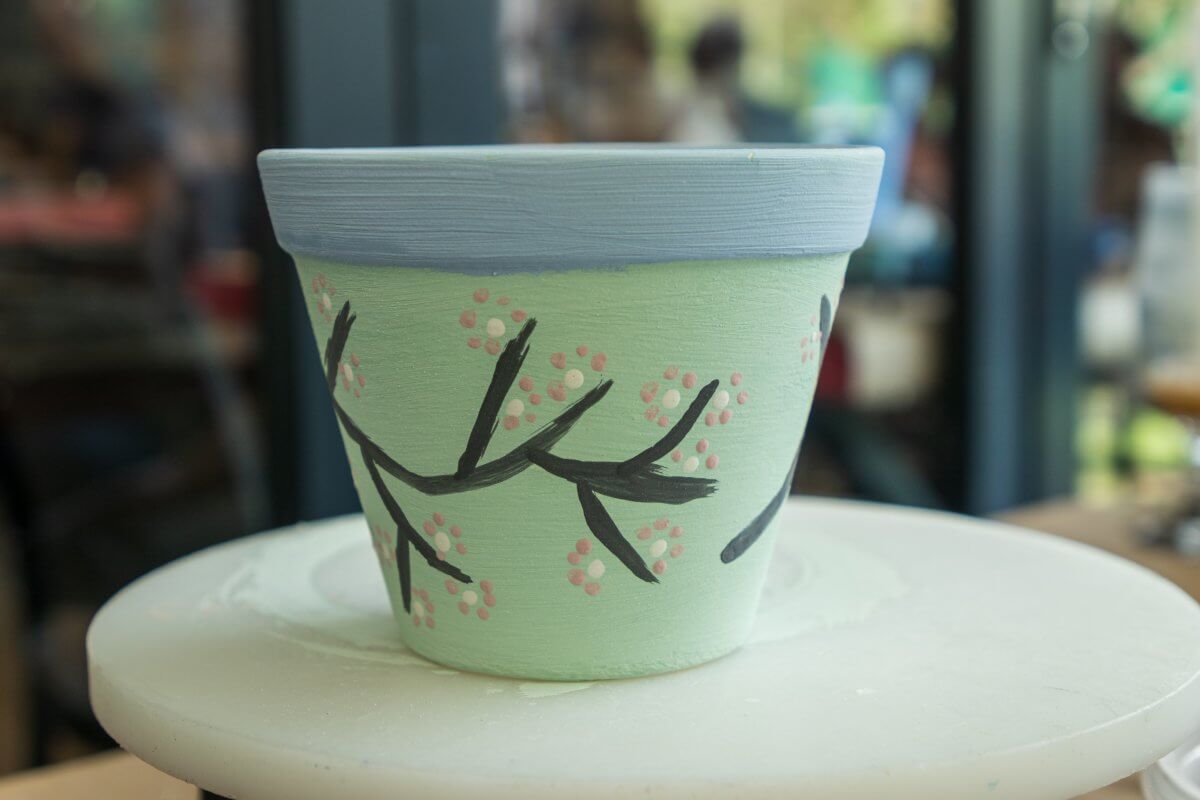 Flower Pot Painting
Get creative and paint some flower pots! You can buy plain terracotta pots and some acrylic paints, and let your child's imagination run wild as they paint their pots with colorful designs and patterns. Once the pots are dry, you can plant some spring flowers in them and use them to brighten up your home or garden.
Have you played 'The Gardener' game on Busy Things yet? Children can tend to their flowers and make them grow, they'll need to keep a watch out for those pesky bugs and drying hot sun though!
If your children are learning about pollination our Label parts of a flower interactive worksheet is a great spring activity idea to test their knowledge. Children love our interactive worksheets as they get instant feedback. As with all our worksheets you can also print off a PDF version to use as a cut-and-stick exercise or for handwriting practice.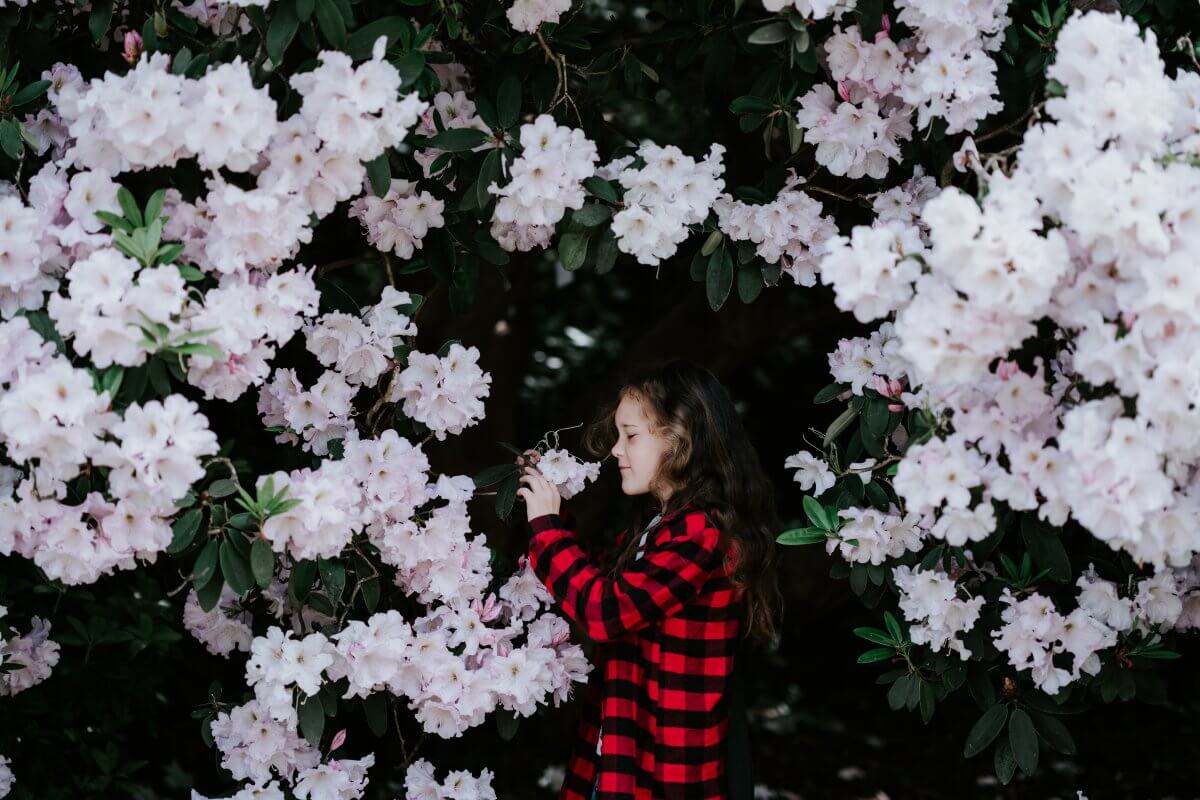 Nature Walk and Spring Flower Sketching
Go on a nature walk and encourage children to sketch the flowers they see along the way. This spring activity can help children learn to observe and appreciate the beauty of nature. You can also use this opportunity to teach them about different types of flowers and their unique characteristics.
Do you know your tulips from your snowdrops? Test out your knowledge of flower species on Busy Things with our identify common UK flowers interactive worksheet. As with all our worksheets you can print off a PDF version to use as a cut and stick exercise or for handwriting practice – or take on a nature walk!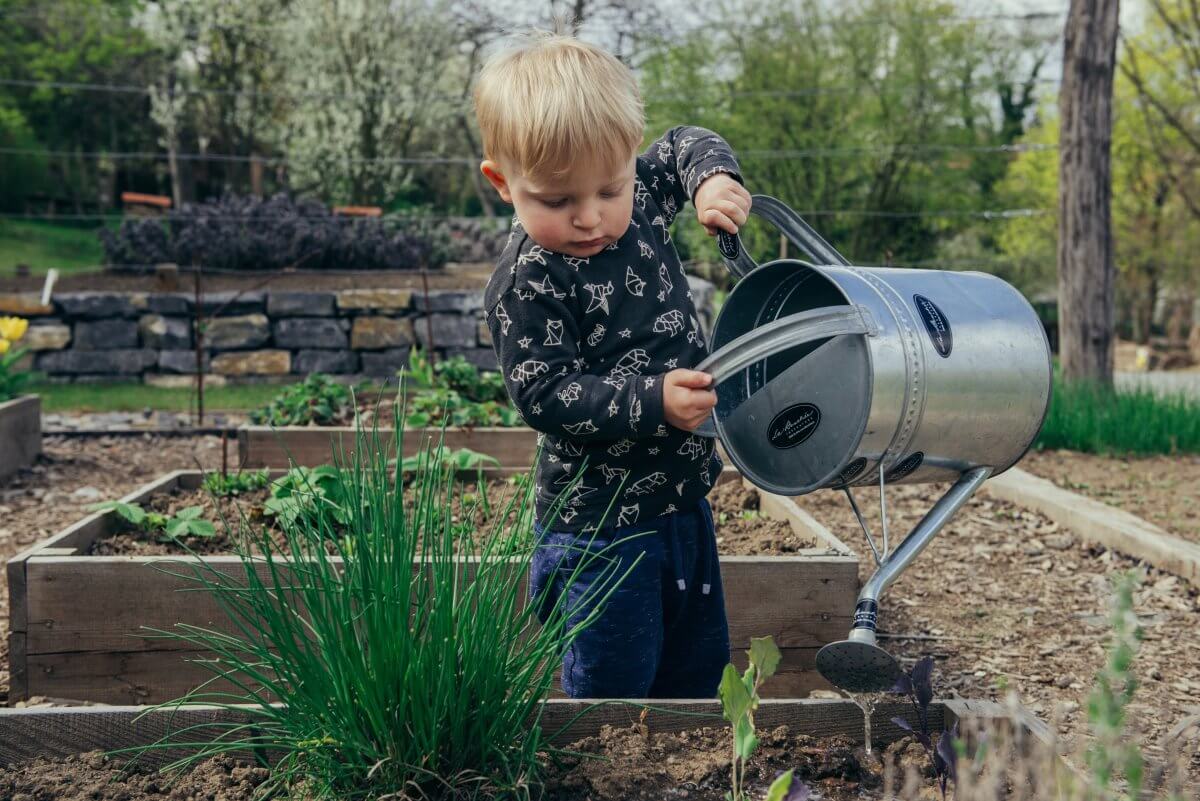 Seed Planting
Spring is the perfect time to teach your child about the life cycle of plants by planting some seeds. It's a great way to learn about responsibility and patience too as they watch their seeds grow into beautiful flowers over time.
To add in a bit of science and math fun (and a bit of friendly competition?) measure and record the length of the flower stems as they grow. Busy Things has a very handy graph tool for this!
Did you know; Busy Things covers the whole curriculum, including lots of science activities for kids. Children can write about and illustrate animal and plant life cycles, a great spring activity idea for prompting discussion.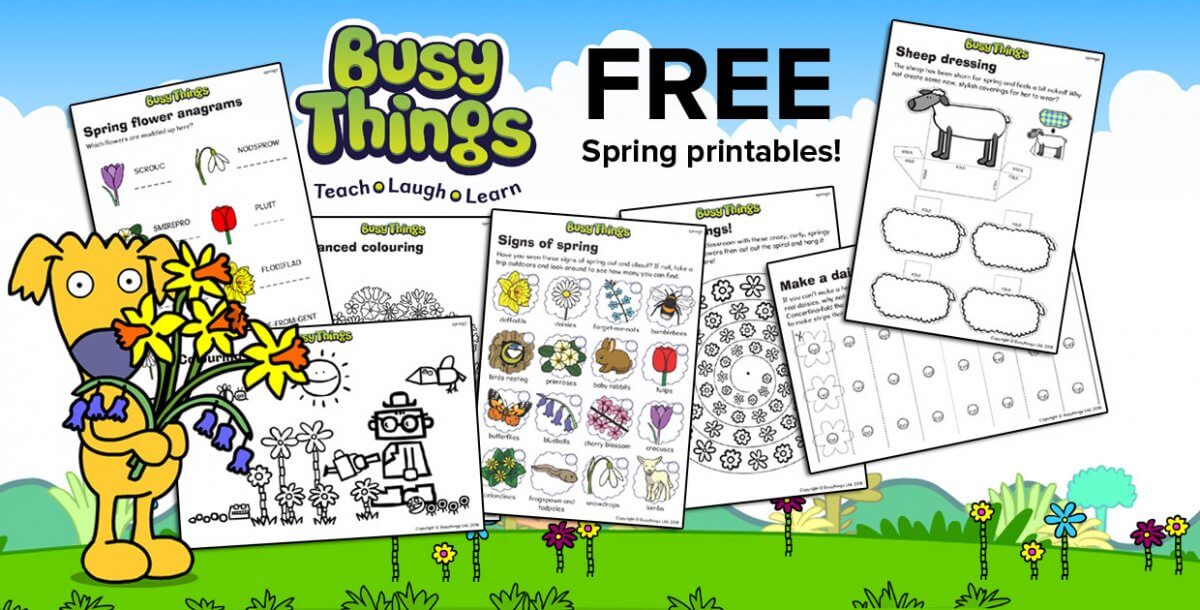 Busy Things FREE Spring activity packs
Spring into action with our FREE printable Spring crafts and activity packs! They're full of Spring themed things for children to make and do!
In our free Spring Craft pack all you'll need is a pair of scissors, crayons/pens/paints and a child's young creative brain! Create daisy chains, design clothes for our shorn sheep and fill your house with beautiful spring springs!
Our free Spring activity pack will keep young minds active and entertained! Enjoy a signs of spring hunt, spring flower anagrams to un-muddle and lovely spring-themed colouring sheets.
FREE Spring word search
What words come to mind when you think about spring? Wordsearches are a fun way of learning new vocabulary, recognising new words and for spelling practice. See if you can spot the spring words in our FREE spring wordsearch download below…
Did you know? Busy Things includes a resource maker where you can make a wide range of DIY printables, including wordsearches! Take a FREE TRIAL to make your own wordsearches and many more DIY resources!
Ready to spring into action?
These are just a few activity ideas that you can use to celebrate the arrival of spring! These activities can help children learn about nature, develop creativity, and foster a love for the beauty of the natural world. So get outside, have fun, and enjoy the beauty of spring flowers with your little ones! Then come back in and snuggle up for a bit of guilt-free screen time on Busy Things!
We hope our spring activity ideas and easy spring flower crafts have inspired you! We'd love to know if you do any of them, please do let us know in the comments. Do tag us in your photos on social too!
For more spring activity ideas you may also like…
Top 10 Fun Easter Activity Ideas!
Easter Activities for Children – FREE Printable Easter Activity Pack