World Book Day Costume Ideas Incl. FREE Costume Props!
World Book Day Costume Ideas Incl. FREE Costume Props!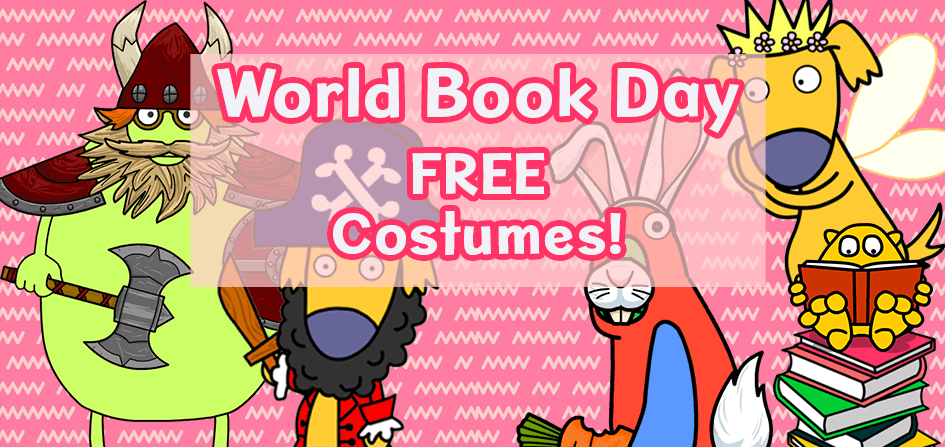 With so many wonderful books available it can be tough to pick a favourite for World Book Day!
If your child doesn't have a favourite book, perhaps they have a favourite type of character? So, let's work backwards!
We have selected a few popular character themes, created you some FREE book character costume accessories and even found you a selection of books that will fit the bill!
World Book Day is all about celebrating books and the joy of reading! If you have a reluctant reader, you might find our blog 10 ways to encourage children to love reading helpful.
Easy pirate costume for World Book Day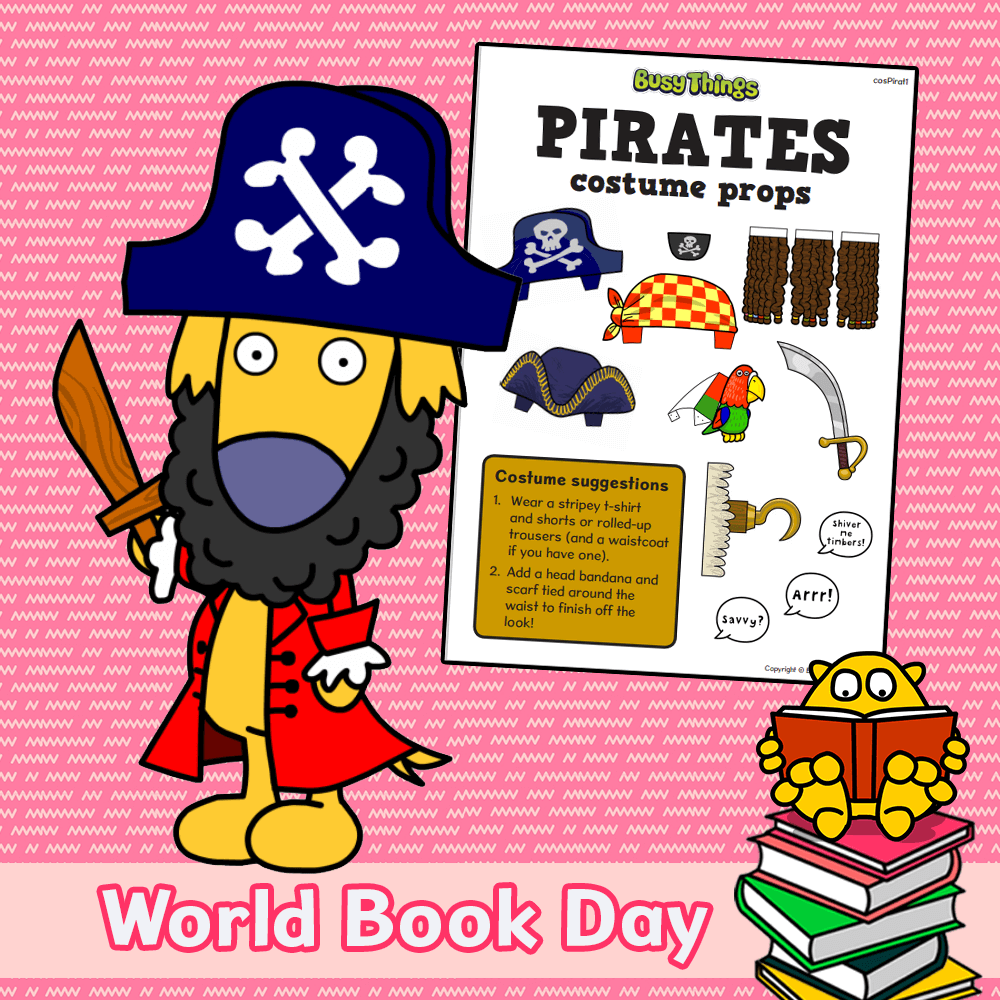 Ahoy there me hearties! We have thought of arr-verything you need to become a pirate for World Book Day! Including suggestions for 10 books with a pirate character in.
Simply cut out a few props in our FREE pirate costume pack to transform your child into a swashbuckling seadog in no time!
Easy fairy costume for World Book Day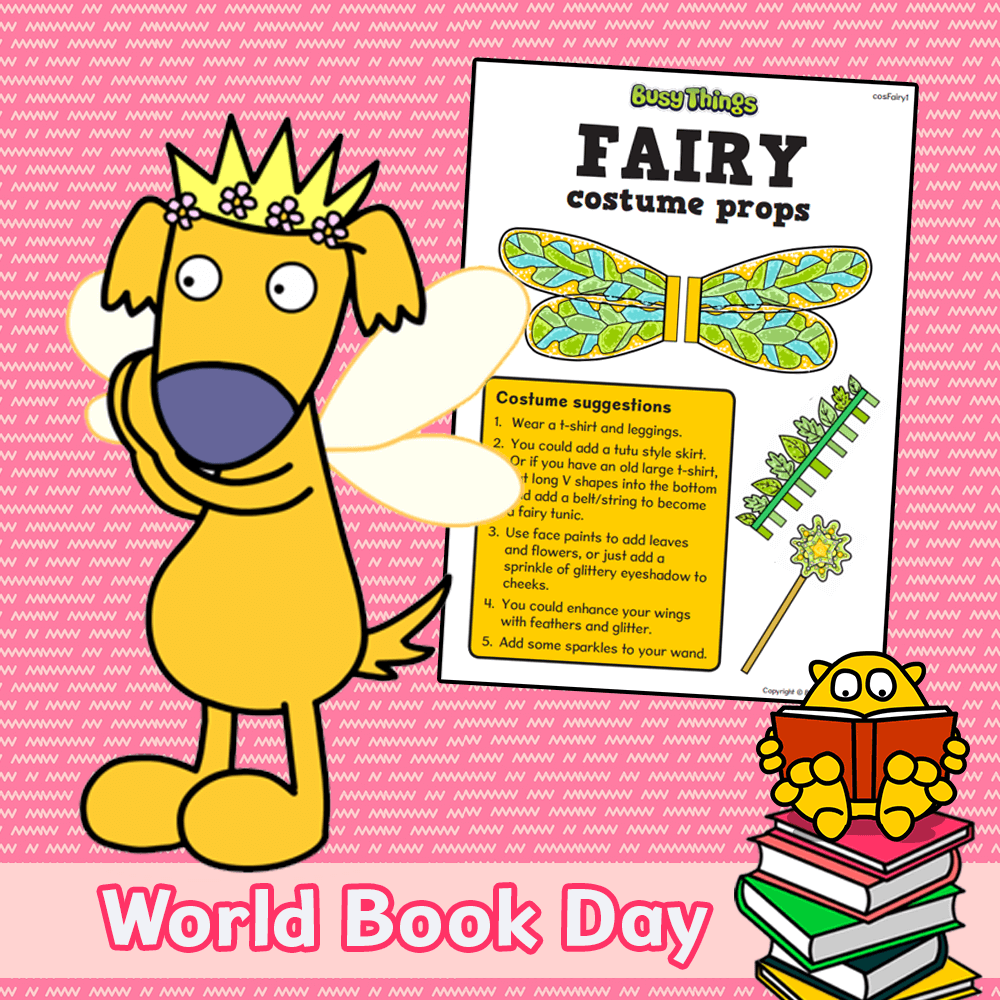 We have the answer to your fairy-tale ending this World Book Day! Our free fairy costume pack includes all you need to get your fairy ready to fly off to school on March 2nd.
We've even got you a list of 10 books with a fairy character in to choose from!
Easy rabbit costume for World Book Day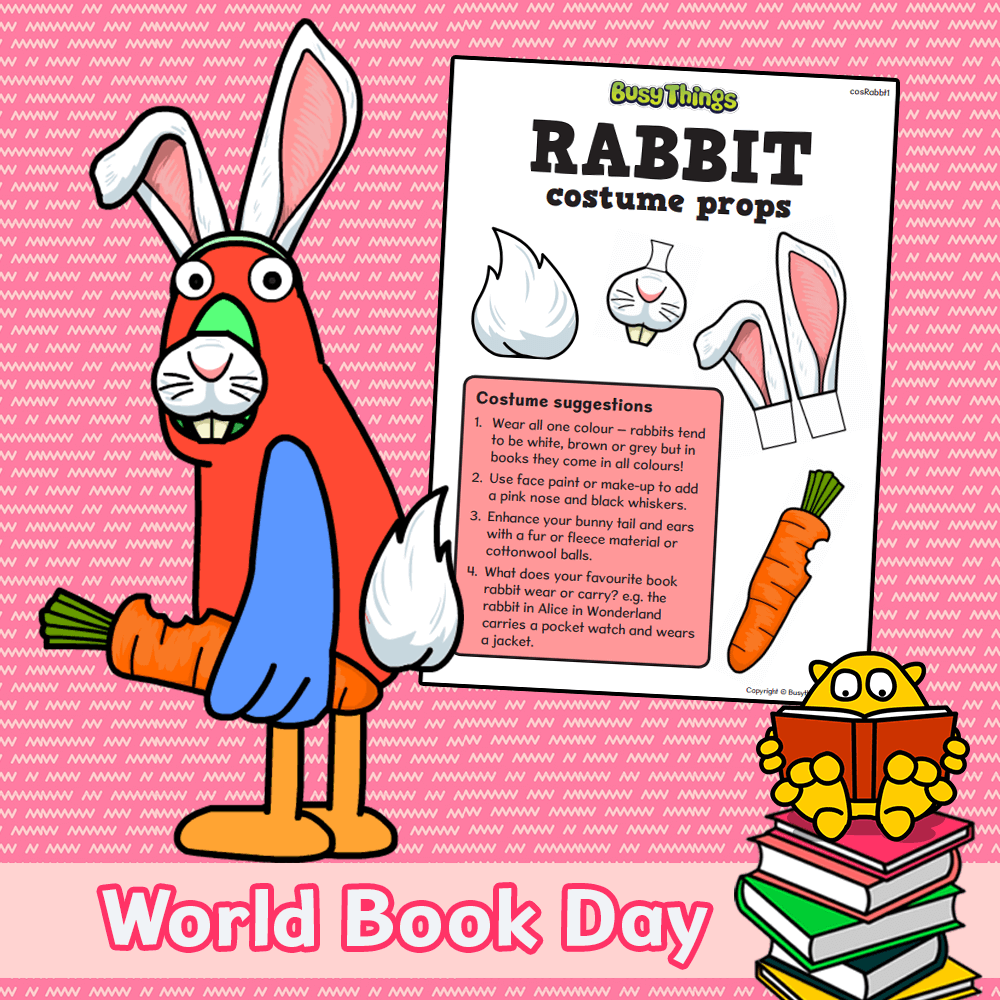 You'd be hopping mad not to choose a rabbit costume for World Book Day, our free rabbit costume props are just so easy to pull out of the hat!
We've thought of everything you need, including of course 10 children's books that include a rabbit character! So, hop to it…
Easy How to Train Your Dragon Viking costume for World Book Day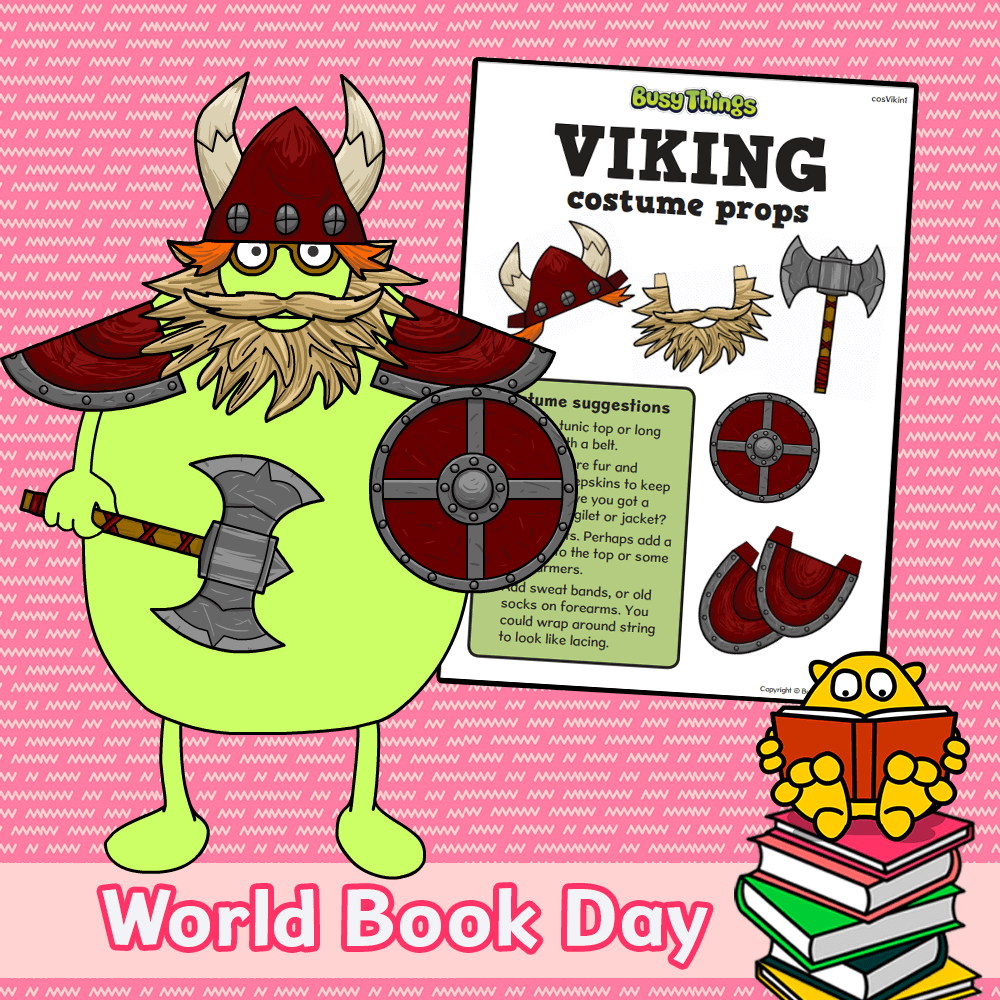 In honour of all of the 'How to train your dragon' activities on Busy Things – an extract from the book and collection of fun reading comprehension and grammar resources – we have also created a fabulous pack of Viking warrior costume essentials!
World Book Day fun on Busy Things!
Busy Things includes lots of World Book Day related activities! Help your children fall in love with reading with our engaging range of learning activities for primary school children.
Children can write book reviews and design book covers for their favourite stories. Enjoy interactive book extracts or create their own comic strips! Plus 100s more reading, literacy and English games.
Log in to Busy Things now to explore them all! Not a Busy Things subscriber? You can trial all our fun learning games FREE!
Improve confidence and reinforce what they're learning at school, through play!
Discover 100s of FUN educational games and activities covering the full primary curriculum – writing, phonics, maths, art, climate change, coding and many, MANY more! For ages 3-11. Each child has their own profile filled with customised content (includes up to 5 children per family).
Busy Things is developed with teachers and trusted by 1,000s of schools so parents can be assured their children are having lots of fun AND learning too!
Take your free Busy Things trial now and you'll be able to access all of our learning activities!
We hope our free costume props are helpful to you this World Book Day and beyond! We'd love to know if you use them, please do let us know in the comments. Do tag us in your photos on social too!
You might also be interested in:
10 quick and easy World Book Day costume ideas!