Free Fairy Costume Props for World Book Day!
Free Fairy Costume Props for World Book Day!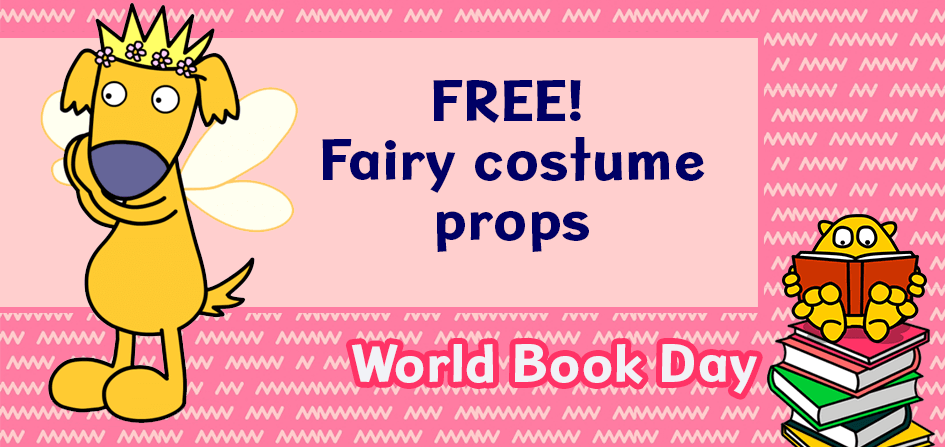 A fairy-tale ending awaits you this World Book Day! The Busy Things fairy godmother has worked her magic and now your children will be able to spread their fairy wings with our free fairy costume props.
Of course this is no an air-fairy World Book Day costume! Our easy kids fairy costume can be useful in any scenario requiring a sprinkle of magic dust – it's an ideal fairy costume for kids birthday parties, an easy DIY Halloween costume or indeed any after-school dance around the living room as a fairy occasion!
If you are searching for more World Book Day costume ideas take a peek at our other Free World Book Day costumes!
FREE fairy costume props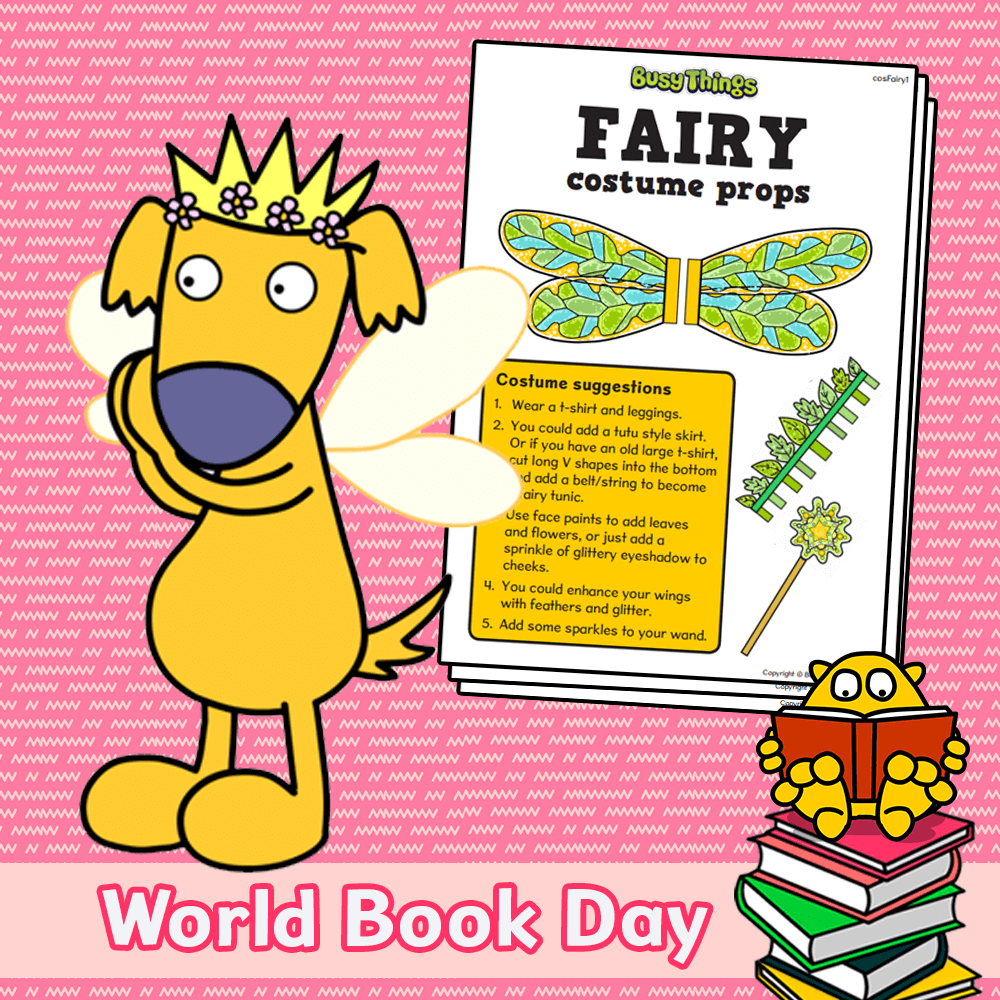 In our FREE fairy costume for World Book Day pack you will find…
A fairy wand
A fairy headdress
Beautiful fairy wings
Download your FREE fairy costume props further down the blog…
Fairy costume ideas:
We suggest you pair our free fairy costume props with a t-shirt and leggings. You could add a tutu style skirt. Or if you have an old large t-shirt, cut long V shapes into the bottom and add a belt/string to create a fairy tunic.
Use face paints to add leaves and flowers, or just add a sprinkle of glittery eyeshadow to cheeks.
You could enhance your wings with feathers and glitter and add some sparkles to your wand.
10 children's books with a fairy in…
Here's a selection of children's books with a fairy character in…
Tapping into a child's interests is a great way of inspiring a love of reading! For more ideas, check out our blog 10 ways to encourage children to love reading.
Fairy activities on Busy Things
Busy Things includes a range of activities around A midsummer's night dream, one of Shakespeare's comedy plays, which features many fairies. Log in to Busy Things to explore them now!
Not a Busy Things subscriber? You can trial all our fun learning games FREE!
Improve confidence and reinforce what they're learning at school, through play!
Discover 100s of FUN educational games and activities covering the full primary curriculum – writing, phonics, maths, art, climate change, coding and many, MANY more! For ages 3-11. Each child has their own profile filled with customised content (includes up to 5 children per family).
Busy Things is developed with teachers and trusted by 1,000s of schools so parents can be assured their children are having lots of fun AND learning too!
Take your free Busy Things trial now and you'll be able to access all of our learning activities!
We hope our free fairy costume props are helpful to you this World Book Day and beyond! We'd love to know if you use them, please do let us know in the comments. Do tag us in your photos on social too!