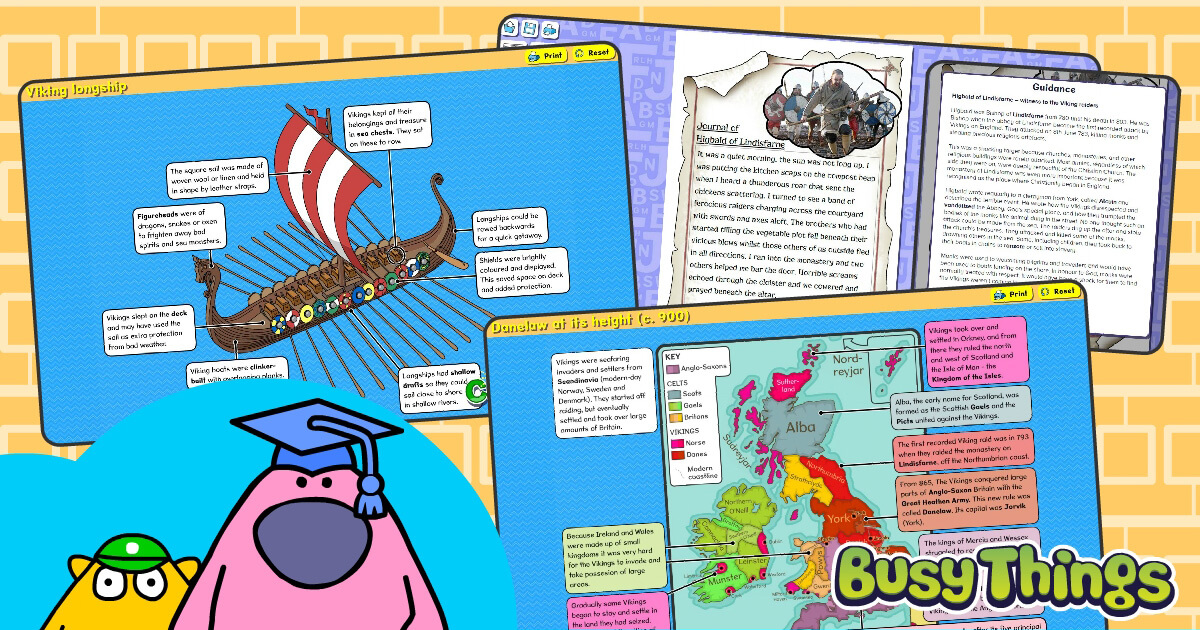 Have you seen the new Viking activities we've added to our history section since the summer? They're packed with information to help your students really understand what life was like under Danelaw. We've added lots of new writing projects, which include information at the outset, discussion points, and guidance to ensure pupils have the detail to complete the work outlined. There are also a number of new interactive worksheets with clues, that can be accessed as and when required.
In this blog, we look at a selection of the activities and will cover the following areas:
Read on to find out more and learn how to access the activities for yourself and your pupils.
1. Setting the scene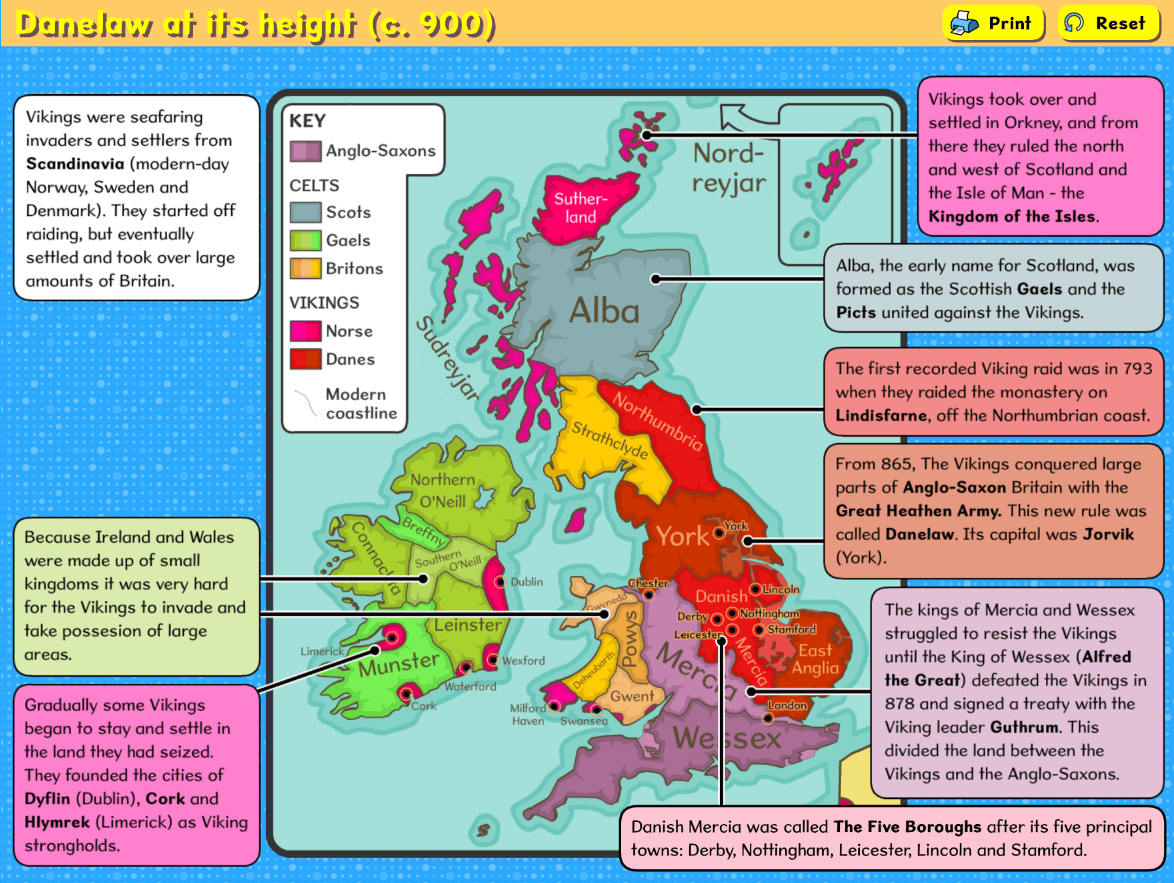 Placing the Viking era historically is the first step to understanding the people, their beliefs and culture. What had happened in England prior to their arrival? Where had they come from, and why did they decide to land on England's shores?
'Before the Vikings' and 'Viking Britain' are great activities, which really help to answer these questions, as is the 'Vikings in England timeline' activity.
2. Facts about the Vikings and their way of life
Life more than a thousand years ago was definitely very different from life as we know it today, and Busy Things now includes activities, which explore:
Who the Vikings were and what they did
The Viking longhouses where they lived
The Viking longships they travelled in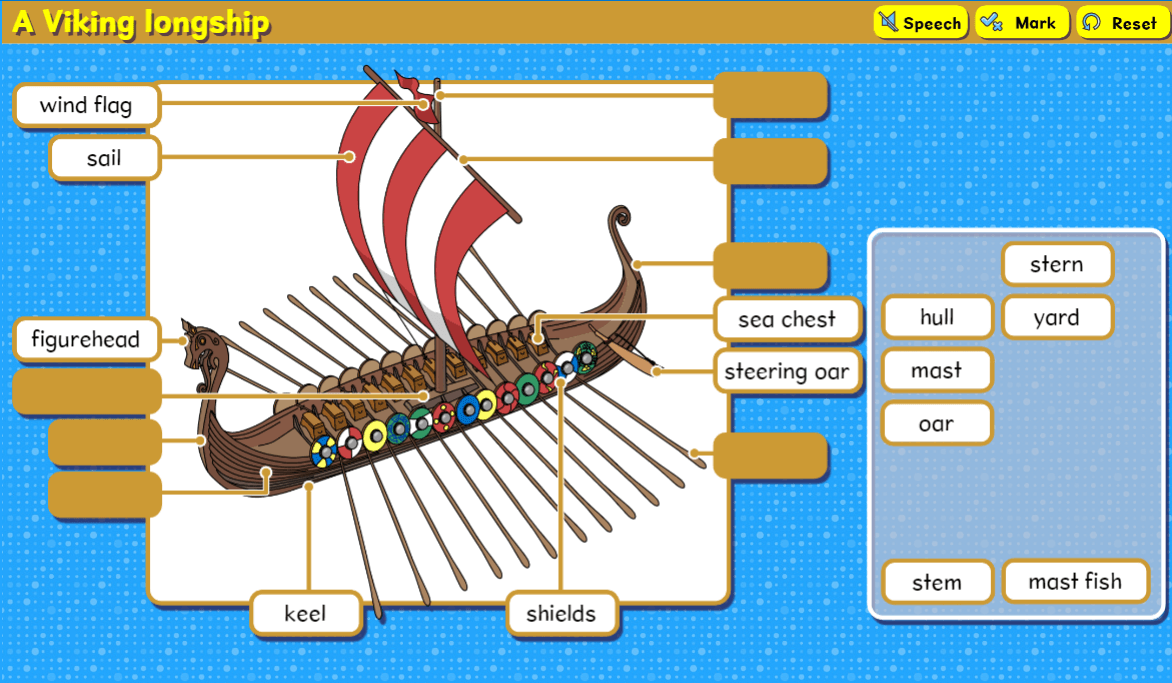 Viking warriors – what they wore and what equipment they used
Viking days – why they named the days as they did
Viking place names – can you recognise a Viking place name?
Viking gods and goddesses
Viking runes – how they communicated in writing
The Vikings' conquests and influence
3. Reinforcing learning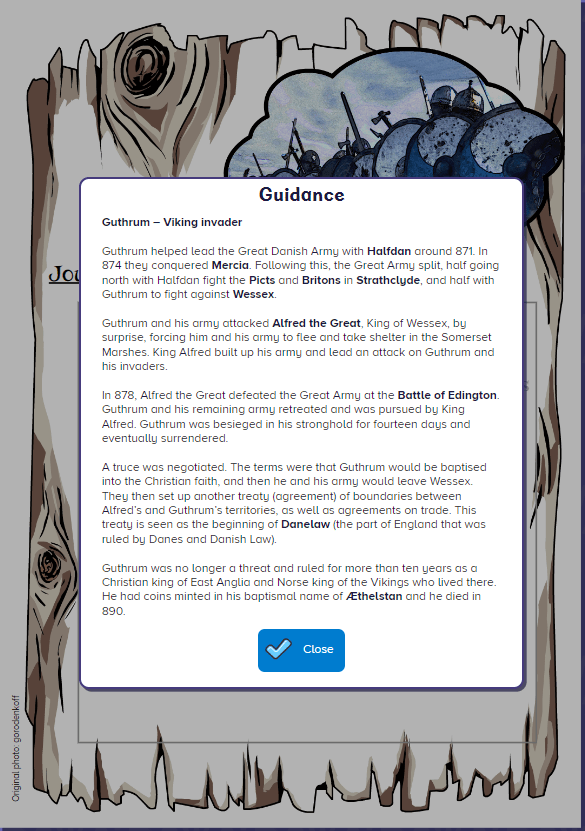 Once your pupils have gained a good grounding in the facts, they could use our writing project 'Viking life' to pull together a fact file, putting what they've learned into their own words.
Alternatively, they could create a journal entry describing a typical day. Can they imagine travelling huge distances via longship, and attacking and raiding different countries? What challenges would they face, and how would they overcome them?
Want to see some of these activities?
If you're on a trial or subscribe to Busy Things, you'll be able to see the full collection outlined above by simply searching 'Vikings'!
Not subscribing to or trialing Busy Things and want to access more activities? We'd love you to take out a free 28-day trial with us! Click the trial link, and we'll arrange access for you and your colleagues.
Liked this blog?
Let us know by dropping us a note in the comments. If there are things you would have liked us to cover but didn't, drop us a note of these too!