The phonics screening check: Are your Year 1 pupils ready?
The phonics screening check: Are your Year 1 pupils ready?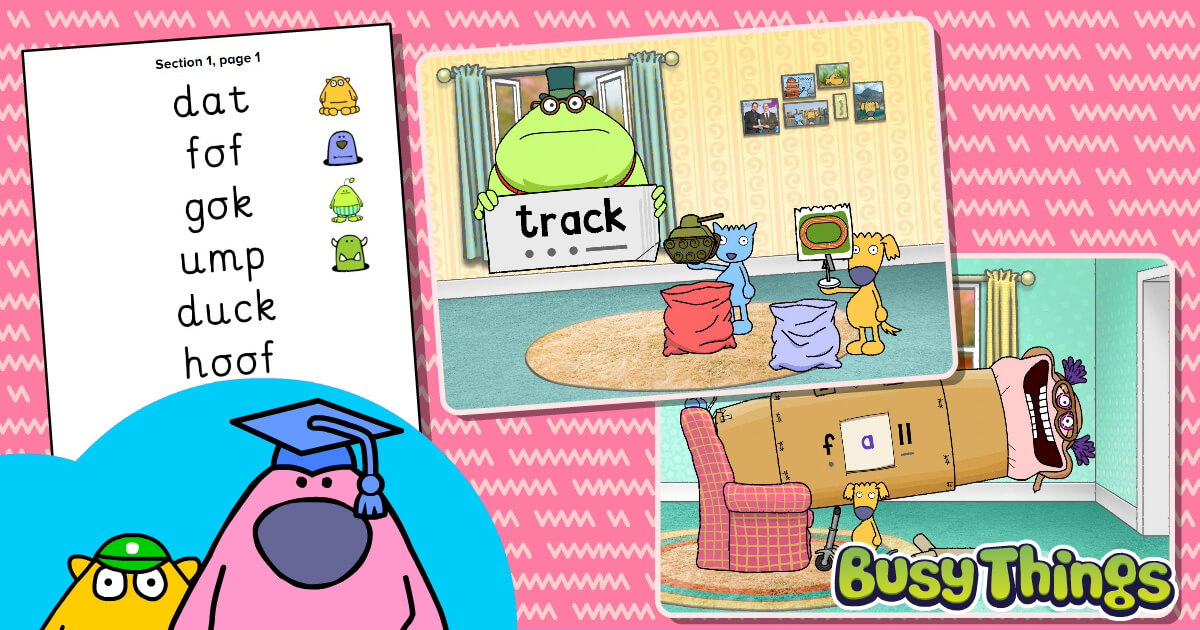 The phonics screening check is due to take place the week of the 12th June for pupils in England and Wales. A so-called 'light-touch assessment', the check usually takes between 5-10 minutes per pupil.
The check consists of 40 words and non-words that pupils are asked to read one-on-one with a teacher that is familiar to them. The 40 words in the check are split into sections progressing from simple word structures to trickier words with five or six letters.
Background to the phonics screening check
The phonics screening check was introduced in 2012 and is used to show how well children can use the phonics skills that they've learned so far. It includes real words and non-words, so that children have to use their decoding skills to read them and not simply use their memory or vocabulary.
Pupils that don't reach standard in Year 1 are asked to retake the check in Year 2. Should they still fail at Year 2, no further tests are required but the school would be expected to put a plan of action into place to get the pupils to the required level of reading.
Phonics screening check: National results
The standard threshold for passing the phonics screening check is 32, and last year, 75% of Year 1 pupils met the expected standard.
How Busy Things can help you prepare your pupils
Teaching phonics is an essential part of improving both reading and language skills for young pupils. With the phonics screening check on the horizon, we know it's particularly important to find engaging ways to recap the same content. To help you do just that, we've picked a few phonics activities for your pupils to test their skills out on.
Read and feed
Read and feed will have your pupils using all the skills they require on the check, as it asks them to read the word and select the object that the monster is asking for.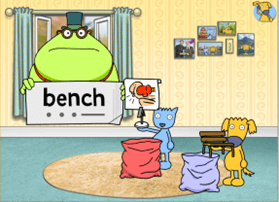 The word bank monster chooses from can be tailored to the child to focus on particular word structures (anything from CVC to CCCVCC) and, depending on the word structures selected, also specific finishing consonant pairs.
Advanced sound seek
Advanced sound seek is trickier than it looks, as it focuses on alternative phonemes rather than simple ones.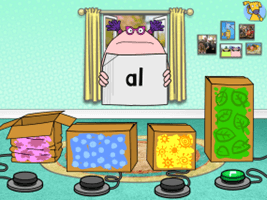 The 'al' shown on-screen here relates to the sound in 'chalk'.
Great for advanced pupils, the activity can be adapted to suit pupils right up to Year 4. Its difficulty really all depends on the settings you've chosen!
Monster cannon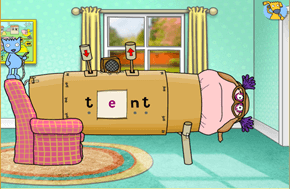 Monster cannon looks at the right way to pronounce graphemes, giving pupils a choice of two.
Which sound working alongside the other graphemes makes a recognisable word?
Digging for gold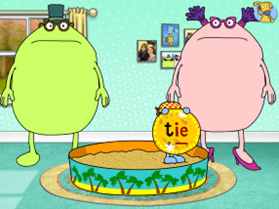 Graphemes can be spoken in different ways, so it's good for children to be aware of this.
Our Digging for gold activity looks at the alternative sounds that graphemes can make so that the children the options in practice.
Preparing for the phonics screening check itself
As you get closer to the check itself, you'll undoubtedly want to use resources that follow the same structure as the check itself. This is brilliant for the children as they'll be familiar with how the test is presented, but it's also great for you as you'll be able to see where individuals struggle and what with.
Busy Things has its own Phonics screener, which you can find in our Resource maker. Simply go to the English and phonics section of the Resource maker, click on Assessment materials and you'll see the Phonics screener.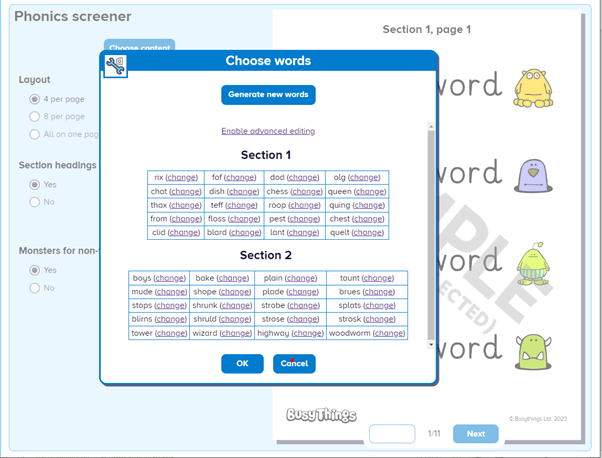 The template as shown replicates the format of the official screening check, i.e., with 4 words per page and monsters beside the non-words. Its content also mimics the real check, with section 1 consisting of simple word structures and section 2 progressing to trickier words.
Once inside the screener, you can change the look and feel but more importantly the words included.
Want to reassure parents that the phonics screening check really is nothing for them or their children to worry about? Why not share our Families blog about the phonics screening check with them. It covers what it is, its format and how they can support their child.
Summary
We hope this advice helps you prepare your pupils for the upcoming check.
As part of this blog, we've made our Read and feed and Monster cannon activities free to play, so do feel free to use them. Simply click on the links to access them.
Want to see more activities?
If you want to see more activities besides these, we'd love it if you took a free trial. You (and your colleagues at school) will then have a full 28 days to try out all the other activities and see how Busy Things could benefit your setting. If you'd like a demonstration along with the trial, simply contact us here.
If, having read the Families blog, your pupils' families would like a 7-day free trial of Busy Things for Families, we can help here too. All they need to do is click here!
All the best for the phonics check!