Activities for The Great Big Green Week
Activities for The Great Big Green Week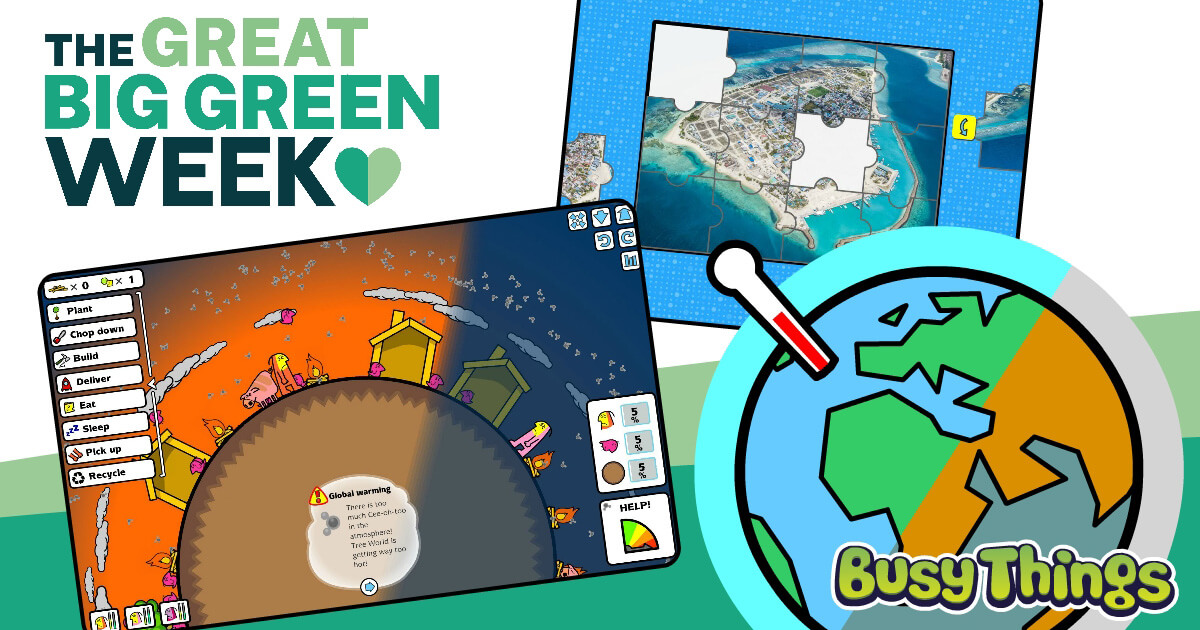 This year we're supporting The Great Big Green Week once again to inspire pupils to learn more about climate change.
What is Great Big Green Week?
The Great Big Green Week is an annual event, which celebrates action against climate change. It is run by the Climate Coalition and this year takes place between the 10th and 18th June.
During that time, there will be events up and down the country to raise the profile of green issues and the environmental targets that the Government agreed to in September 2022.
To support the event and do our bit to educate about climate change, Busy Things:
a) Has created a free activity pack, which includes paper-based versions of some of our online activities, as well as some new ones. It:
provides information about the week,
highlights climate change issues in the Amazon and the UK,
looks at burning coal to create electricity,
considers consumer choices and their impact on climate change, and
invites your pupils to think about how we can tackle the crisis.
Access your free activity pack here!
b) Is making some of its games free to play without logging in. These can be found within the text below. To play them, simply click on the link and the game will load.
What can you do for The Great Big Green Week?
Busy Things has some great climate change resources, which it's developed with The Climate Coalition. Below you'll find a selection of them, which fit with the themes mentioned in The Great Big Green Week video for 2023.
Climate Change – Where we are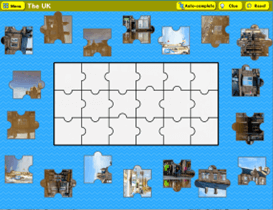 For general activities about climate change, click here.
Climate change around the world
Climate change around the world
Given the unusually hot summer we had last year, your pupils may well be able to discuss changes in our own climate too. Do they remember the freak hailstorms or our very hot August?
Solution 1: Cut emissions
Energy and transport emissions make up a large part of our emissions.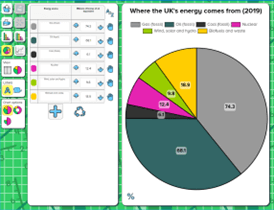 With your younger pupils, you can talk about the importance of walking when making local errands.
With your older pupils, why not find out more about how the UK makes its electricity and how environmentally friendly it is.
Our 'The UK's energy sources' activity is really useful for this.
Solution 2: Move to renewables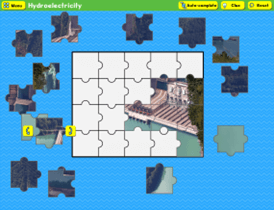 As of 2019, just 10% of the UK's electricity was generated using renewable sources.
Are there any other sources we could use for electricity that would be kinder on the planet?
Find out by playing our Generating green electricity activity!
Solution 3: Protect the natural world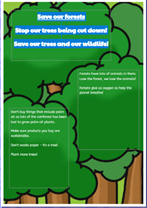 The Amazon rainforests are being cut down by man and are at risk of disappearing. How can we help prevent that from happening?
Can your pupils make a poster that will help people understand what they can do to stop this? The Guidance notes included will provide some pointers.
Access our template on Busy Things!
Solution 4: Encourage action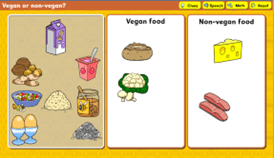 Being vegan is considered better for the planet. Do your pupils know which foods are vegan and which not?
Why not sort them as a group on the whiteboard using our activity?
Your pupils might also want to look at reducing their own family's carbon footprint. For this, you can get some ideas from our climate change activity ideas page.
And if we don't make changes?
Given all the information from the above sections, we can talk about what we do now to tackle the issues of climate change.
This is where Busy Things' recently updated simulator game, Tree World, comes into its own! Players need to balance the needs of people, animals and plants to avoid environmental disasters like storms and forest fires.
You could also encourage your pupils to write about changes they would make to live more sustainably. As part of their campaign this year, The Climate Coalition is encouraging people to write open letters to their future selves (Letters to Tomorrow). What would you encourage your present-day self to do if you were in 2042?
What next?
We hope this list of activities helps you to explore climate change with your pupils, appreciate its full impact and think about what we can all do to improve the situation. We'd love it if you took advantage of our free-to-play activities for The Great Big Green Week. If you play Tree World – Rescue mode, be sure to share your results with us by tagging @busythings into your social media posts and using #TreeWorld!
If you'd like to access all our climate change activities (and activities in other areas of the curriculum too!), we'd be happy to offer you a 28-day free trial. Simply click here and explore!