FREE Insect Week Topical Pack for Schools!
FREE Insect Week Topical Pack for Schools!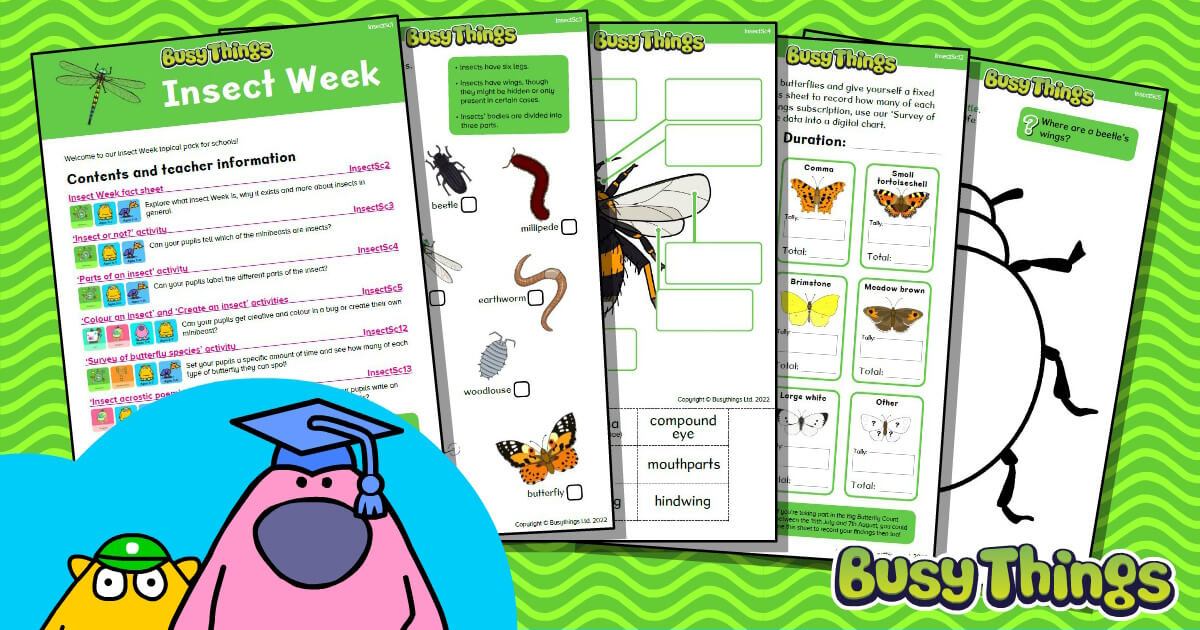 Insect Week takes place at the end of June each year and this year is celebrated between 20th and 26th June. Organised by the Royal Entomological Society, an organisation of people who study insect science, it aims to encourage everyone to learn more about insects and how wonderful they are.

To help you learn more about insects with your pupils, which falls under the Development Matters EYFS curriculum and the National Curriculum's Science learning objectives, we've created a free topical pack on the subject.
It includes:
• A fact sheet about Insect Week and insects themselves
• A worksheet to help your pupils sort out insects from other creepy crawlies
• A worksheet focusing on the parts of an insect
• A variety of colouring-in sheets
• Worksheets to help your pupils design and describe their own imaginary insect
• A butterfly survey sheet
• An insect-based acrostic poem template
Download it here!
Like the pack?
You'll probably like Busy Things too! It includes similar activities for online use, such as our 'Minibeast identification' activity and 'Colour a bug' colouring activity. These two activities are free to play by simply clicking each's title via this blog. If you like them too, why not take a no-obligation free trial here?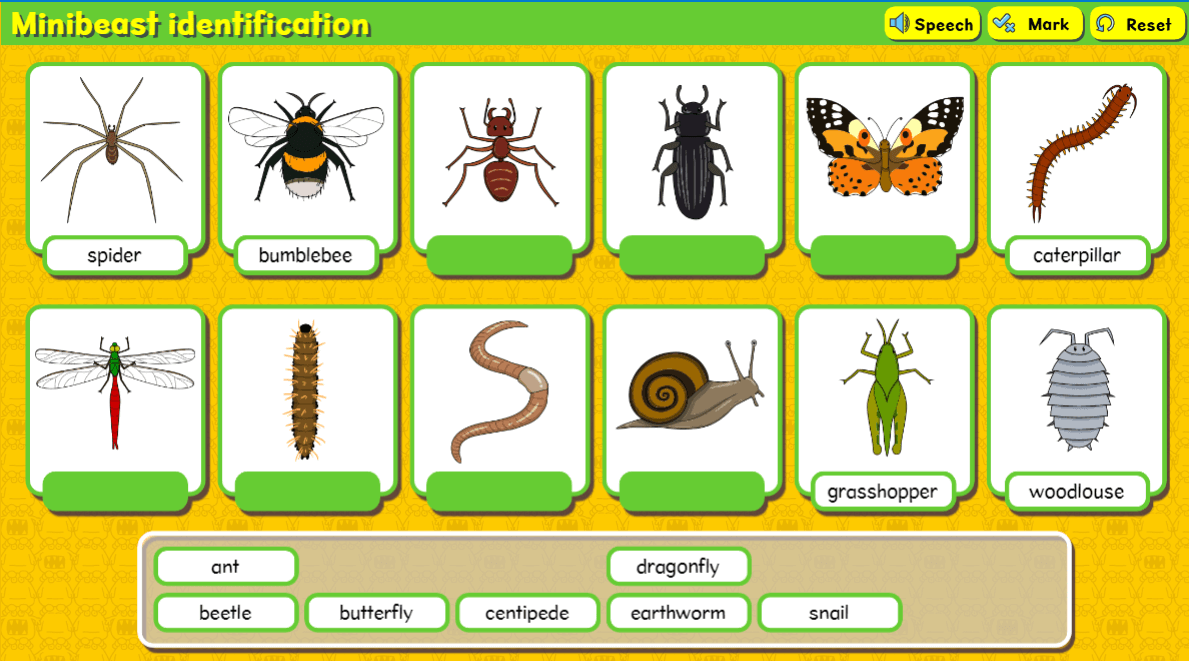 For the best experience, activities should be played on tablets, desktop computers, laptops or interactive whiteboards.
Did you complete some of the suggested activities from the pack?
We'd love to see your coloured-in insects and your unique insects. Share them with us via Twitter and we'll give your school a mention!
We hope you enjoy Insect Week!