The Multiplication Tables Check: Are you ready?
The Multiplication Tables Check: Are you ready?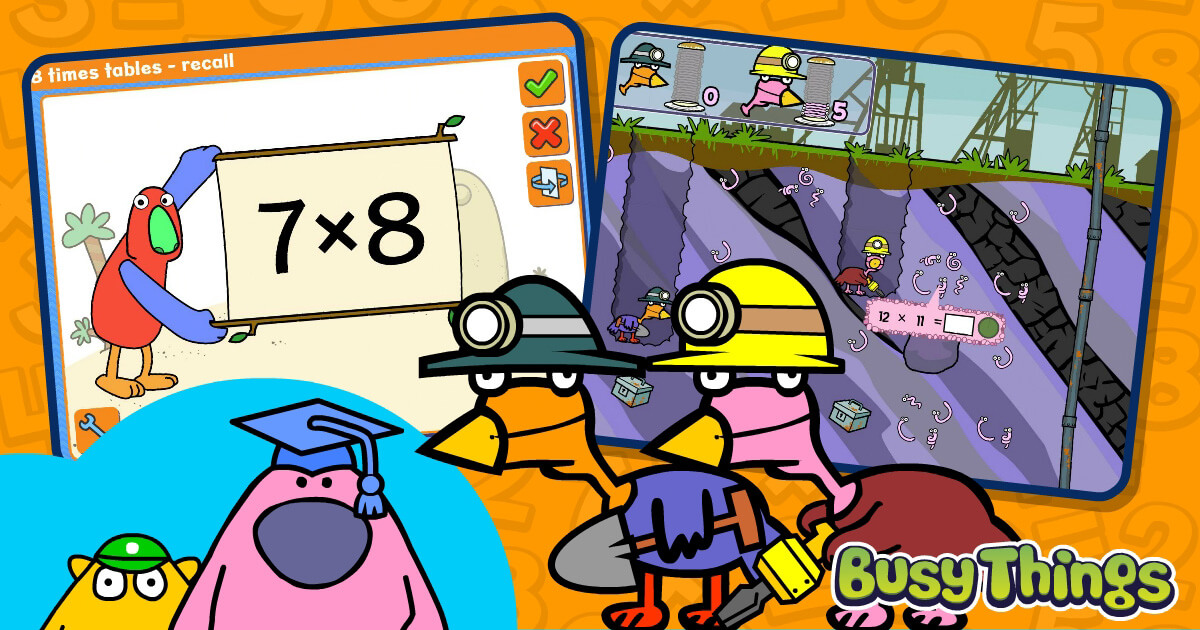 The Multiplication Tables Check will soon be with us with testing scheduled from 5th to 16th June. The check, completed by Year 4 pupils in England and Wales, asks pupils to answer 25 times tables questions (up to 12 x 12), giving them a maximum of 6 seconds to answer each time.
Background
The Multiplication Tables Check (often referred to as the MTC) was introduced in the 2019/2020 academic year. Its aim: to help schools determine whether their pupils can recall their times tables fluently and accurately. Times tables are considered important as they are the building blocks on which future success in maths depends and are also essential in day-to-day life. Without fluent recall of the times tables, more complex mathematics like algebra and long division become more taxing, as do real-world problems, such as calculating prices with discounts or working out mortgage repayments after a base rate change.
National Results
Last year saw the first ever set of national times tables data collected for the Multiplication Tables Check. The data showed:
An average score of 19.8 out of 25
25 out of 25 was the most common score (achieved by 27% of pupils) followed by 24 out of 25 (achieved by 12% of pupils)
London was the highest-performing region (average score of 20.9)
The South West was the lowest-performing region (average score of 19.1)
What will this year's results look like? You may think it's academic as there is no official pass mark for the test. But we all know that children like to do well. And, as one of the first tests they take, a positive experience and outcome will no doubt stand pupils in good stead for future success.
How Busy Things can help prepare your pupils
The building blocks (repeated addition, counting in multiples) for the Multiplication Tables Check will be embedded in your school from Foundation onwards and honed throughout Key Stage 2. It's unrealistic to think that changes in the last few weeks before the test can alter what has gone before, but specific interventions can help. Here we look at some issues that Year 4 pupils can have and the support Busy Things' activities can offer:
Difficulty with certain times tables
Finding out which times tables certain children struggle with is not difficult. It can often be identified in group activities as you'll see fewer hands go up for the more difficult times tables.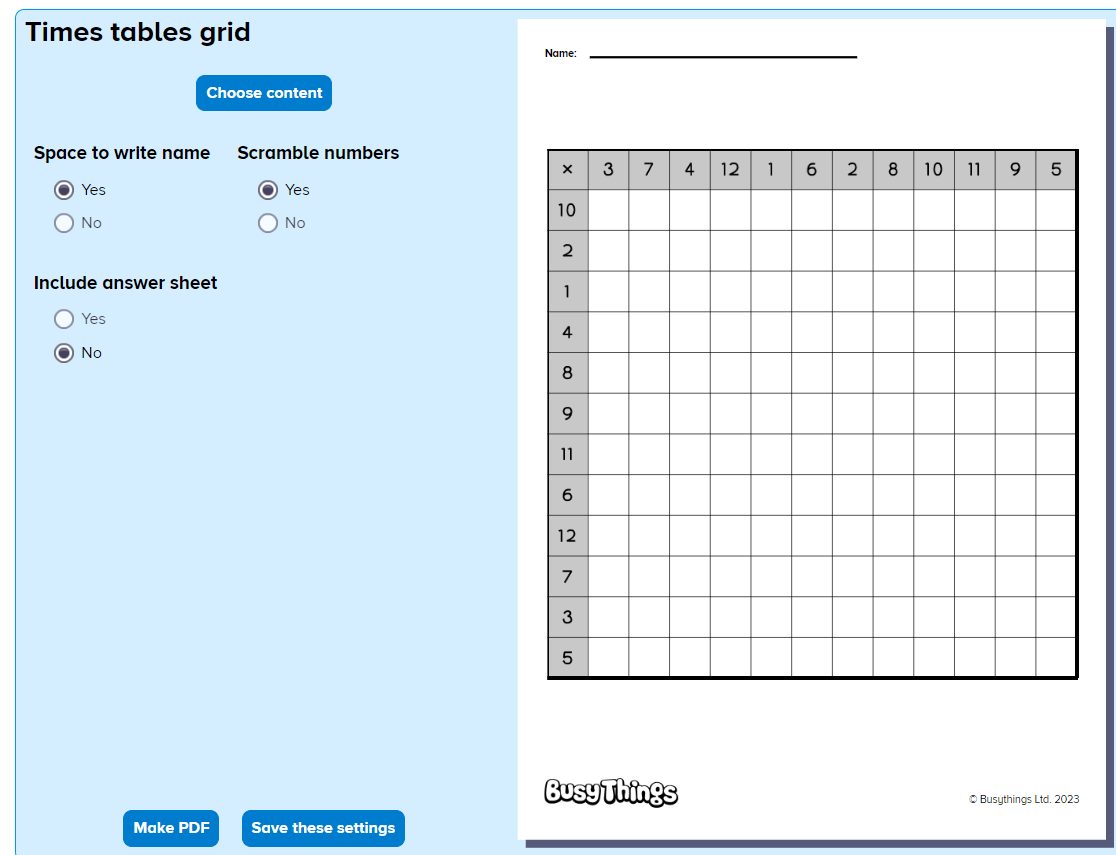 Recap lesson 4 in our Mathematics/Times tables Lesson library is also ideal for this. Simply select the times tables grid and you'll be given a full 12 x 12 grid for the children to complete. You can scramble the numbers so the children are not just completing the grid from memory or choose not to. Whichever you feel is right for your group of children!
Once you've identified the weaker times tables, you can focus on them.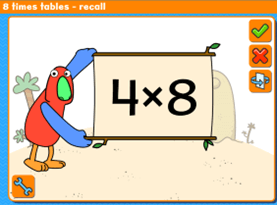 This you can do, either with the times tables number sentences, again in our Lesson Library, or with our flashcard activities in the main area of Busy Things.
If, for example, it's the 8 times table that is causing the problem, spending some time one-on-one going through the answers (and reminding them 4 x 8 is the same as 8 x 4) can be time well spent.
See the 8 times table flashcards here!
Lacking confidence
If confidence is the issue, you might want to take the opposite stance and focus on what the children can do instead of what they can't.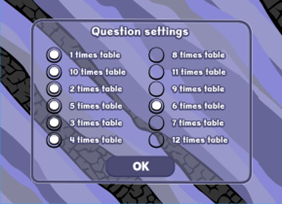 In this instance, we'd recommend using Miner birds: Times tables, which is a fun, interactive multi-player game, where you can adjust the settings to suit each player.
Simply go into the Activity settings and select the times tables they can do, before gradually introducing the ones they find difficult later on.
Answering within the allocated time
Having to answer within 6 seconds can seem very daunting to some children, so it's good to get them to practise on the MTC service, which has been available via DfE Sign-in since 17th April.
Spend some time looking at the test with the whole class before the test period, so that they know what to expect. Also explain clearly that they should take advantage of the full time allocated for each question and the 3-second gap between questions. Some children feel it's a race and can then make silly mistakes. If they take all the time allowed, the process becomes a lot calmer and gives them more thinking and reflecting time. The system takes whatever answer is in the box after the 6 seconds have run out. They don't need to press the Enter button.
Summary
We hope this advice helps in the run-up to the Multiplication Tables Check.
As part of this blog, we've made our 8 times table – recall flashcards and Miner birds: Times tables activities free to play. Simply click on the links to access them. We've also a super-cute Miner birds Multiplication Tables pdf which your pupils might like if they're wanting extra practice!
Want to see more activities?
If you want to see more activities besides these free-to-play ones, why not take a free trial? You'll then have a full 28 days to look around the other activities and see what Busy Things offers. If you'd like a demonstration along with the trial, simply contact us here.
Last but no means least, the very best of luck to your pupils completing their Multiplication Tables Check!