The Big Draw
The Big Draw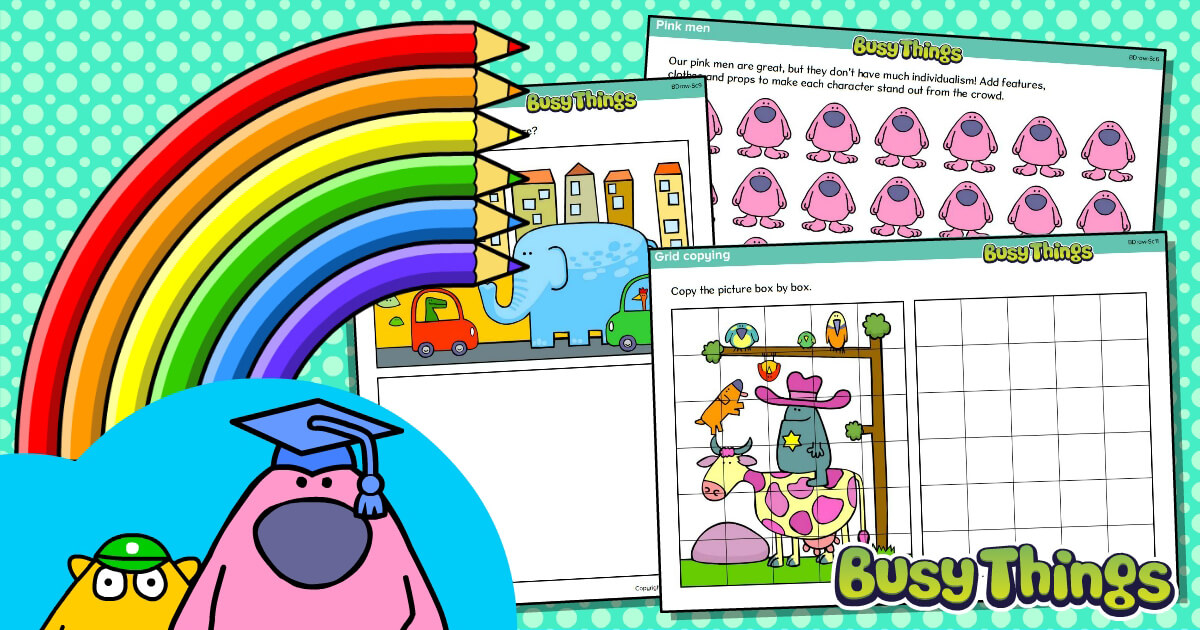 The Big Draw is the world's largest drawing festival. It takes place every October and its aim is simply to get everyone drawing!
Since it began in the year 2000, it has encouraged four million people to draw with over 500,000 people taking part each year. The celebration includes thousands of events, activities, and workshops worldwide, so look out for an event near you. This year's theme is 'Come Back to Colour' as we all bounce back from the pandemic, so we're looking forward to bright, vibrant things!
With our quirky characters and fun, animated activities, drawing is obviously something very close to our hearts here at Busy Things. So, to join in the fun and help our schools to do the same, what better than a special drawing pack?
Download your activity pack for schools for The Big Draw here!
An activity pack for families is COMING SOON, so watch this space!
What does the pack include?
In the pack, you'll find:
information about the week,
'From the ground up' drawing activities, which give children either wheels or feet as a starting point
A 'Pink men' doodling activity. What will your pupils add to the pink men to make them stand out from the crowd?
The 'Big Draw superhero family' activity where the children complete the superheroes' outfits and assign powers!
A scene copying activity. How close can your pupils get to the original Busy Things' picture?
A scene copying activity using a grid. Can you pupils get the characters just right?
What next?
We hope you like the pack. If you do, we'd love to see what you've created so do share your creations with us on our social media channels.
Want more art activities?
There are also lots more Art activities to play online on Busy Things. Take a look!
Draw a vehicle is an online version of our 'From the ground up' activity in the pack.
There are dress-up games such as Wardrobe and Troll model.
Busy Paint and Publisher allows children to use our paint program to create amazing effects, and for older children, we have our fantastic Make a Masterpiece activities.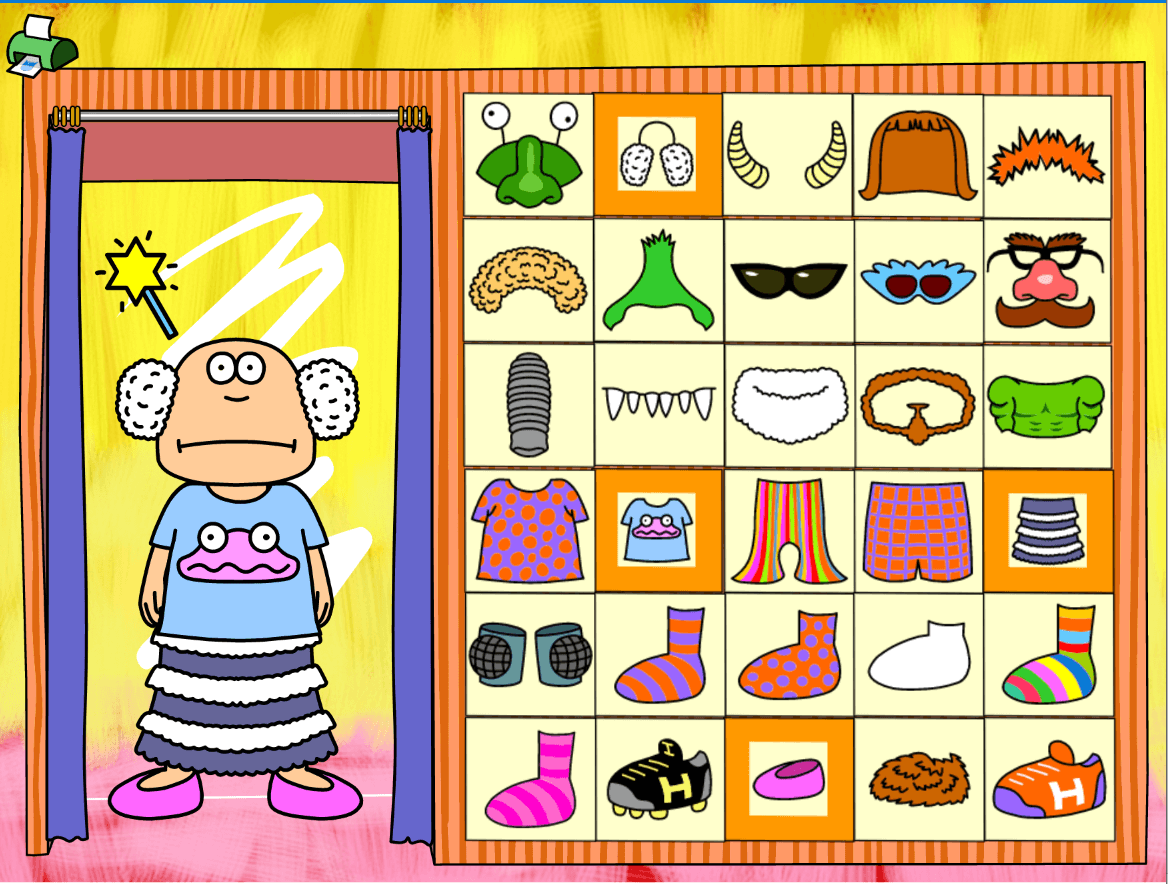 If you're trialling Busy Things or are already a subscriber, you can find all these Art activities and more by simply typing 'art' into the Search tool!
Not subscribing to or trialing Busy Things? We've made the three activities we've showcased free-to-play especially for you via the links beneath the images. If you'd like to see more, we'd love you to take out a free 28-day trial with us! Simply click here. If you'd like a virtual tour via Zoom, we can arrange that for you (and your colleagues) too. Just contact us here!