Summer Holiday Scrapbook – FREE Template
Summer Holiday Scrapbook – FREE Template
A summer holiday scrapbook is a lovely memento of the summer holidays and a great way to keep brains active!
Summer holiday scrapbooking: Perfect for keeping brains active over the holidays!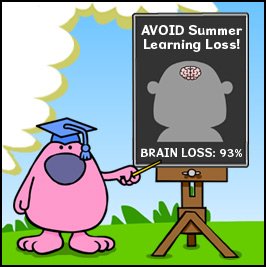 With learning loss a problem over the long summer break, a summer holiday scrapbook is the perfect way to keep children's creative and literacy skills alive whilst capturing memories of your summer adventures!
Whilst it's probably a little optimistic to create a scrapbook page for every day of the holidays, it is a lovely idea for capturing some of your favourite holiday events.
We have developed a free summer holiday scrapbook template to get you started!…
Step 1. Create a front cover… 
Our template provides two options to flex your child's creative skills!
Either colour in our Busy Things monkey or, if you have a budding artist at home, they can draw their own masterpiece!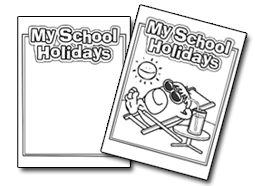 Step 2. Choose a 'my holiday day' template…
Depending on your child's ability, there are a couple of options:
One is more drawing based with less room for text – perfect for the younger child.
The other gives the opportunity for writing a few short sentences.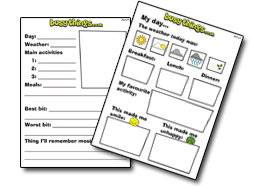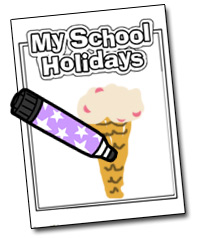 Another option is to use the plain cover page to add anything you like – draw the park you've been to or the ice cream you ate! Or perhaps write a short description or story about the place that you've been to.
Step 3. Let the fun & creativity commence!
Simply click the button below to access your free summer holiday scrapbook PDF, print it out and start scrapbooking…
We've also included a checklist of ideas for fun things to do, we've left some space for you to add some of your own too!
As an extra bonus, you'll also find a couple of scavenger hunts in the pack too!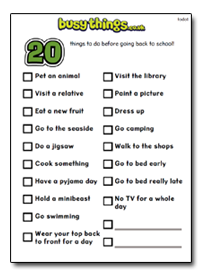 More summer holiday activity ideas…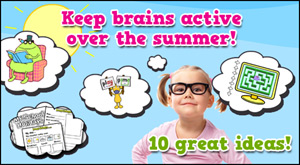 We'd love to see your summer holiday scrapbook pages! Please send us your photos or let us know your suggestions for scrapbook entries in the comments below…