Teaching About Volcanoes?
Teaching About Volcanoes?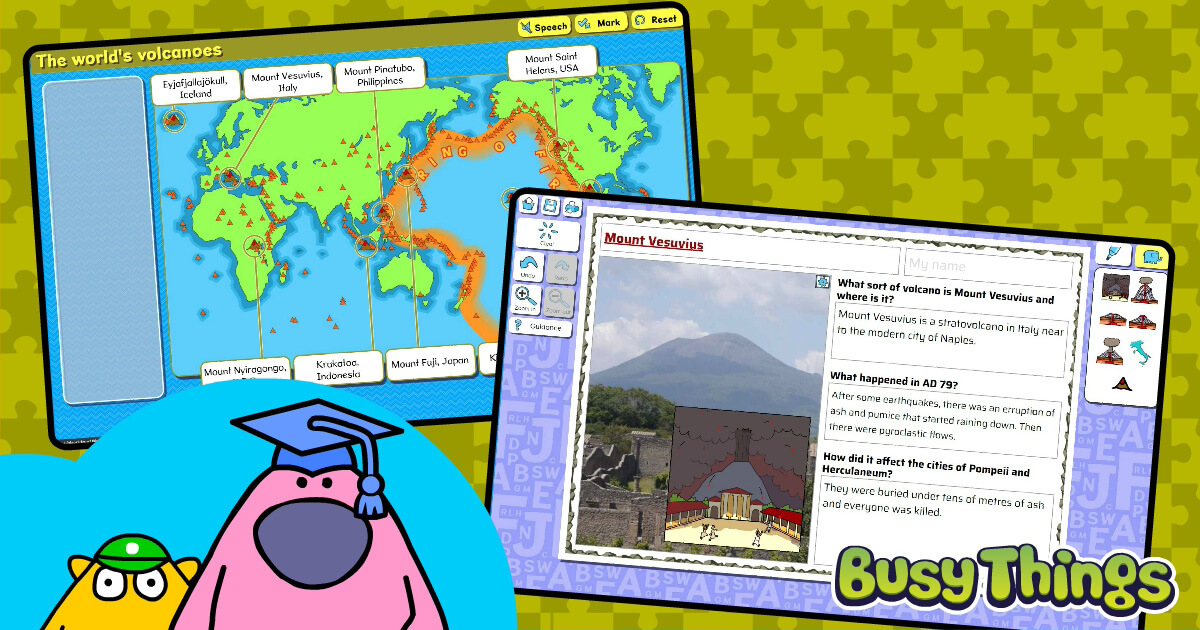 Volcanoes are a key aspect of physical geography, which is covered in Key Stage 2, and generally perceived as pretty exciting by pupils.
Here at Busy Things, we've some fantastic resources that will consolidate your pupils' existing learning and encourage them to find out more. So, if you need a writing project focusing on what a volcano is and where they are found, or an activity to help your children explore what it means to live near volcanoes, look no further!
Where to start when studying volcanoes?
Our Volcanoes writing project activity and Volcanoes vocabulary interactive worksheet are a great place to start. What is a volcano? What is it made up of? What types are there and, how do they develop over time?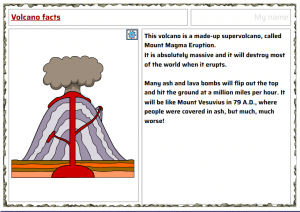 From there, you can study the world's tectonic plates and use our Tectonic Plates writing or jigsaw activity.
Living with volcanoes
Living in the safety of the UK, it may seem strange to us why people would even consider living beside such danger. Our writing project activity, Living with volcanoes, helps us see there are benefits. What do your pupils think? Do the positives outweigh the risks?
Volcanoes up close
According to the British Geological Survey, there are 1,500 active volcanoes on Earth. Of those, around 50–70 volcanoes erupt every year. That means, there are lots of examples you could focus on.
Mount Vesuvius, which erupted in Roman times, is always a popular one to look at, so check out our writing project (with printable guidance notes* as below) if that appeals.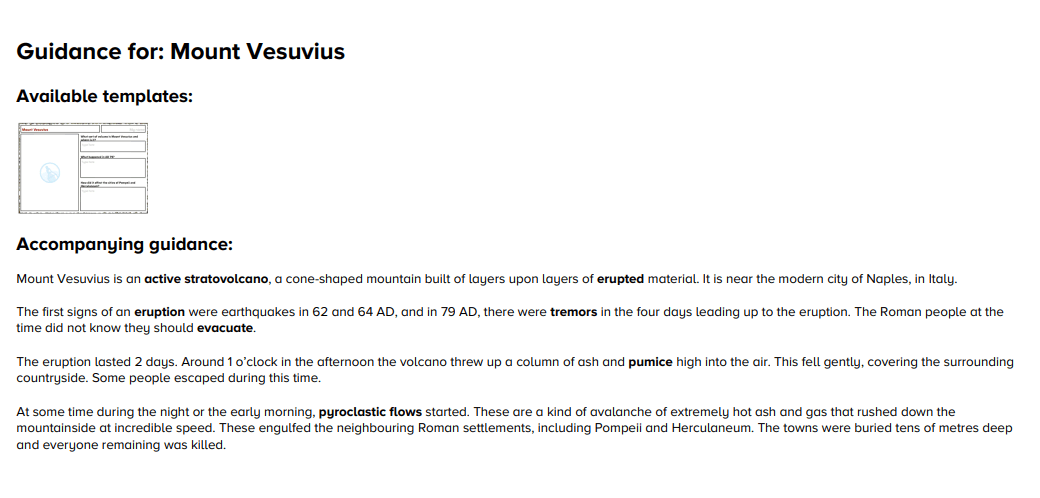 *To print these out, simply go to the activity, click 'Activity info' at the top, then 'Import info as PDF'.
Prefer a more recent example? The Icelandic ash cloud is probably the most dramatic volcano story of recent times. The children won't be old enough themselves to remember it but it's recent enough to show the impact volcanoes can have even today.
Want to see the activities we've mentioned?
We've made some of the activities in this blog free to play. You will see which these are because they're underlined and turn bold when you hover over them. To play them, simply click on the text and the activity will open up for you. Please note, for the best experience, our activities should be played on tablets, desktop computers, laptops or interactive whiteboards.
If you already subscribe to Busy Things or have taken out a trial, you will be able to find all the activities when you log in. Simply type 'Volcanoes' into the Search area on the welcome page.
If you're new to Busy Things, why not take out a 28-day free trial and see what we offer? Simply click here and we'll organise it for you. You'll see, the selection given here really does give a taster of the geography activities available!