10 fun summer activity ideas to combat learning loss!
10 fun summer activity ideas to combat learning loss!
Lots of summer activity ideas to help you enrich the holidays with learning experiences and have lots of fun creating special memories too!
Summer holidays – friend or foe?
It's that time of year again; the summer holidays are here! A time for children to enjoy a well-deserved break from school, make lovely family memories and have some care-free fun in the sunshine (or perhaps more accurately in the cold, wind and rain if you're here in the UK)!
Whilst the children are no doubt very excited at the thought of weeks away from the constraints of the classroom, as parents you may be approaching this time with somewhat more mixed feelings?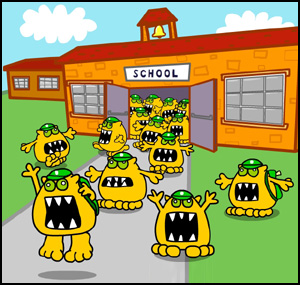 The challenge to provide weeks of constant entertainment and stimulation for your excitable little bundles of joy may seem a little overwhelming! And then there is also the widening evidence to suggest that prolonged breaks from school can cause a negative impact on children's learning to consider.
So, what can you do to prevent learning loss and have lots of fun this summer I hear you ask?
Enriching the summer holidays with learning experiences will help to combat the problem of the Summer Slide and encourage children to strengthen, rather than lose, their well-earned skills.
We've come up with a few summer activity ideas to get you started…
Here's our list of 10 fun summer activity ideas to help you keep your children entertained and their brains active over the holidays!…
1.  Create a bucket list of summer activity ideas together!

 
This is a perfect activity to kick off the Summer. We've put together a few ideas to get you started in our summer bucket list blog;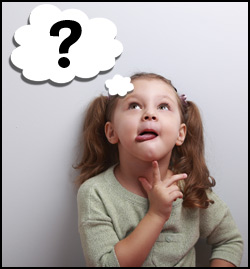 2. Encourage a love of books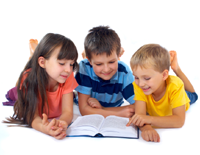 3. Add an educational twist to family days out
It's easier than you think to add some brain work into any day out.
Going to the park? Make it a game to collect leaves from all the different trees, take photos of the trees so that you can look them up when you get home and do a drawing of them.
Even a trip to the Supermarket can be full of learning opportunities – there are numbers and words everywhere!
4. Exercise keeps kids both physically & mentally active.
So get swimming, walking, cycling or just running around the garden finding things that you've hidden in a treasure hunt.
5. Don't forget journeys, you've got a captive audience!
When you're cooped up in a car, plane or train you've got a captive audience for learning!
Check out our range of Busy Things apps, they're so much fun children won't even realise that they're learning too…
Learn more about Busy Things apps
Make sure to download our Free Busy Things travel activity pack, it's packed full of puzzles and travel games to help keep the kids happy on long journeys too:

Get your FREE Busy Things travel activity pack
6. Travel the world without even leaving home
You'll be amazed how far you can go! This has to be one of our favourite summer activity ideas…
Just choose a destination, find it on a map and you're off! Search the internet for information such as…
What food do they eat there? You could make some for dinner.
What is the environment like? Why not write a weather report or draw a landscape.
What traditions do they have? Do some craft activities or games centered around this theme – if you need craft inspiration have a look on Pinterest.
Do they have a traditional dance? Cue silly dancing around the house and you've got a sneaky bit of exercise in there too!
What do they wear? Fancy dress anyone?!
The possibilities are endless so go get that map out!
7. Don't underestimate playing games!
Kids love games and they absorb so much more information when they're having fun. From traditional board games to DIY activities, apps to online games they can all make learning fun!
8. Bring out the Mary Poppins in you!
Turn everyday chores into fun learning games! You could count and match socks, see who can tidy up fastest or do some role-playing at being a chef or a waitress.
9. Look for Summer schools or local groups. 
Look out for activities in your area – the library, local council or local newspapers are good places to start to find lots of fun summer activity ideas.
10. Summer Holiday Scrapbooking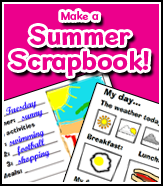 There are so many things that you could do with your children this summer and lots of them can be given an educational twist with relatively little effort, our list of summer activity ideas is just a start – so be creative and most importantly, have fun!
We'd love to hear your summer activity ideas and suggestions to keep the kids happy over the summer holidays whilst keeping their brains active. 
Please leave a comment below…