Car Games for Kids – FREE Travel Activity Pack!
Car Games for Kids – FREE Travel Activity Pack!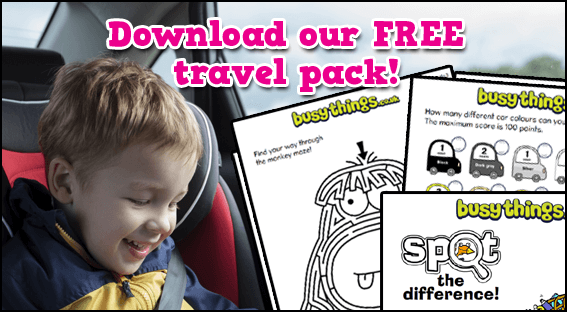 You've got a captive audience on a long journey – make it fun and sneak in a bit of learning with our free activities and car games for kids!
Travelling with the kids is about to get a lot more fun!
We've developed an activity pack brimming with car games for kids to help avoid the backseat chorus of "I'm bored!" and "Are we there yet?" when you're travelling on a long journey.
With summer learning loss a growing issue, what better opportunity to exercise those brain cells than when you've got a captive audience for a few hours!
If you're having a staycation, the activities can all be played at home too!
Our travel activity pack includes lots of fun car games for kids of all ages….
Travel puzzles: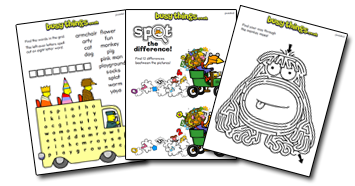 Word Search – great for letter recognition and spelling.
Monkey Maze – great for talking about concepts of position and direction – can you describe in words how to crack the maze?
Spot the difference – great for developing observation skills!
Travel games:
Check off things as you spot them – keeps everyone entertained and brain cells active by testing your concentration and observation skills! These fun car games for kids of all ages will also add a little competitive spirit into your journey!
Spot something beginning with… I-spy with a twist – get your thinking caps on and see if you can get them all before your journey is over.
Car colour chase – collect points as you spot different coloured cars – can you see a multi-coloured car? That's 10 points!
Journey sights bingo! Match off things as you see them. You could make it more interesting by seeing how quickly you can complete a row or column. There is also a blank item for you to add the most unusual thing that you encountered on your journey!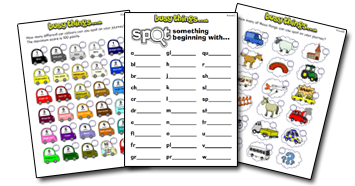 Download your free Busy Things activity pack now…
Busy Things apps are also perfect travel entertainment!

Did you know? There are a range of Busy Things apps available in your app store.
Our apps are perfect when you're on the move as they don't need an internet connection.
For more summer holiday activity ideas, check out our summer bucket list ideas and 10 ways to keep summer holidays fun & combat learning loss! blogs for even more inspiration!
You can also download our free summer scrapbook template.
Do you have any favourite games for keeping children entertained on long journeys? Let us know in the comments below…