Shakespeare Week: How to Introduce Children to Shakespeare
Shakespeare Week: How to Introduce Children to Shakespeare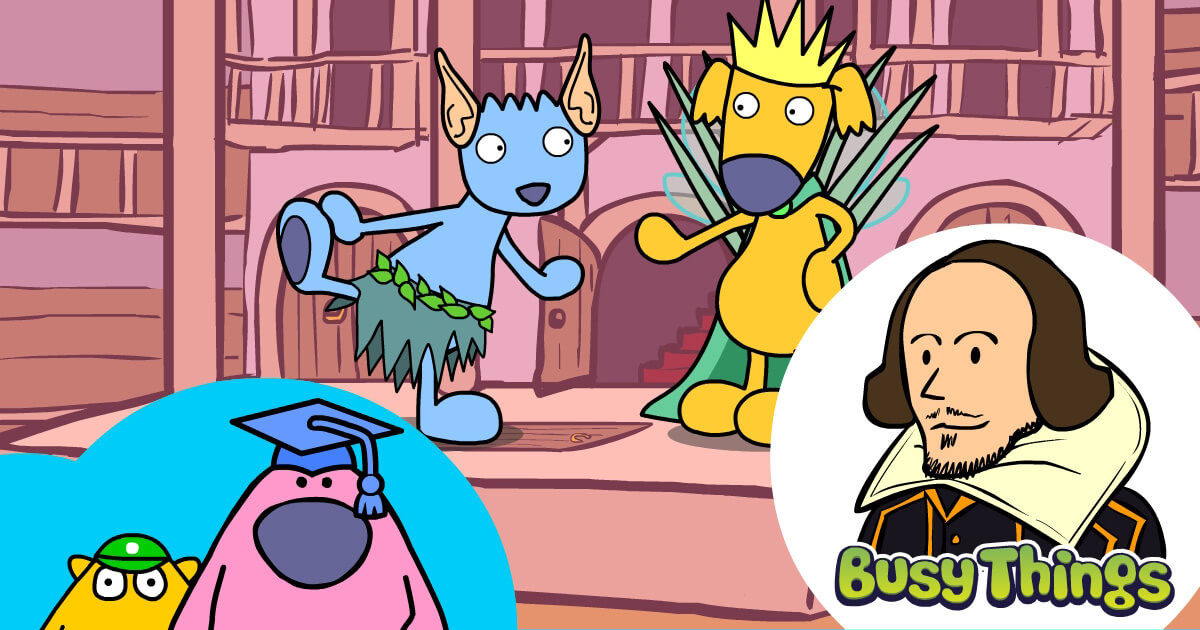 Shakespeare Week is an annual event that takes place at the end of March each year. It's organised by the Shakespeare Birthplace Trust and aims to give children positive early experiences of Shakespeare's works.
Knowing the material, the thought of teaching Shakespeare to very young children does feel challenging. But having perused Facebook's teaching groups, it's apparent that many teachers are successfully introducing Shakespeare to children as young as five.
Deep discussions about the themes within the storylines, such as betrayal, cowardice, truth and piety can wait for secondary school but the stories, characters and simpler ideas of love, hate and greed don't have to. What's more, introducing children to Shakespeare's works early will benefit them. By understanding the general plots, they'll feel more comfortable considering the deeper themes later on in their schooling.
Here, then, are our top tips gleaned from our own experience and those of others!
1. Read a simplified version or adaptation
The first step is often to read a simple version of the story, so that the children know a little about the plot from the outset. The key here is to choose a retelling that appeals to your students.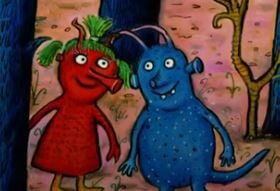 For the very young, you can't do better than The Smeds and the Smoos by Julia Donaldson and Axel Scheffler if you're looking at Romeo and Juliet.
For slightly older children, Usborne Illustrated Stories from Shakespeare is one of the most straightforward compilations that you'll find. It's written in modern English but also includes lines from the plays themselves.
BookTrust has a great list of adaptations for children too. The difference with their recommendations is that many are set in the modern day, which could make them a more appealing read.
2. Watch animated versions
Animations are another great channel through which to access Shakespeare, and there are several great examples to choose from.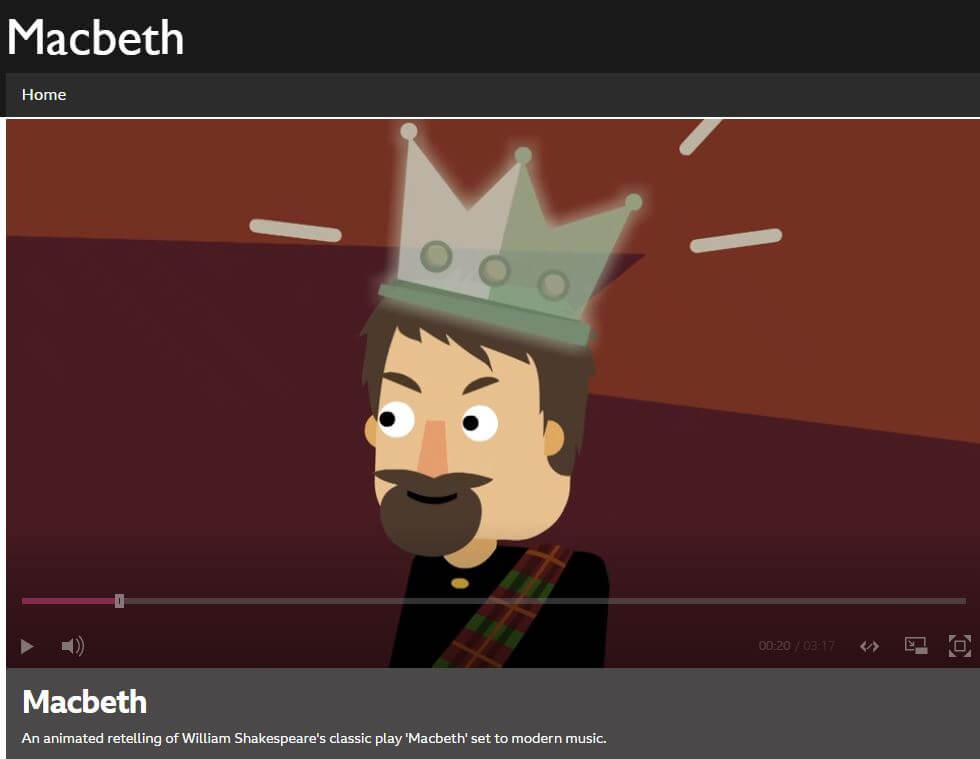 The BBC has transformed six of the most popular plays into fantastic Shakespeare in Shorts films and the British Council has made its own versions too.
If you're looking to focus on Romeo and Juliet, the feature-length animated film, Gnomeo & Juliet, is always a crowd-pleaser!
3. Watch it live
Once the children understand the basics of what is going to happen, watching it live is always a valuable experience. Shakespeare was written to be performed, and so a live performance will always convey more meaning than reading the text alone. This being the case, seeing what's on at your local theatre that's tailored to your young audience is always a good idea.
4. Focus on his life and works as a whole
Understanding who Shakespeare was, the age in which he lived, and what theatre was like in those days all add context that helps children see the bigger picture. It's important for them to understand that theatre was open to everyone in those days, and that the play's principal reason for being was to be enjoyed.
Busy Things has interactive activities to complete on the Tudors, that are linked to the History curriculum, as well as activities based on William Shakespeare himself, The Globe and some of his plays, all linked to the English curriculum. Simply input 'Shakespeare' into the search tool to find them by key stage.
In addition to this, our topical pack (below) is available. This will give you a taste of some of the activities we have online, as well as:
A fact sheet about William Shakespeare's life
A categorising activity where the children need to decide if a play is a comedy, tragedy or a history
A writing activity about Shakespeare
A comprehension activity based on Shakespeare's life
A Shakespearean phrase and meaning matching exercise
Well-known quotes to place around the classroom
Worksheets for Romeo and Juliet
5. Focus on the most famous scenes
Starting with the most well-known scenes is always a positive start, as some children may be familiar with them already; others may just know the most famous of lines.
Romeo and Juliet's balcony scene is probably Shakespeare's most famous single scene. Whilst the witches' prophecy scene from Macbeth comes a close second.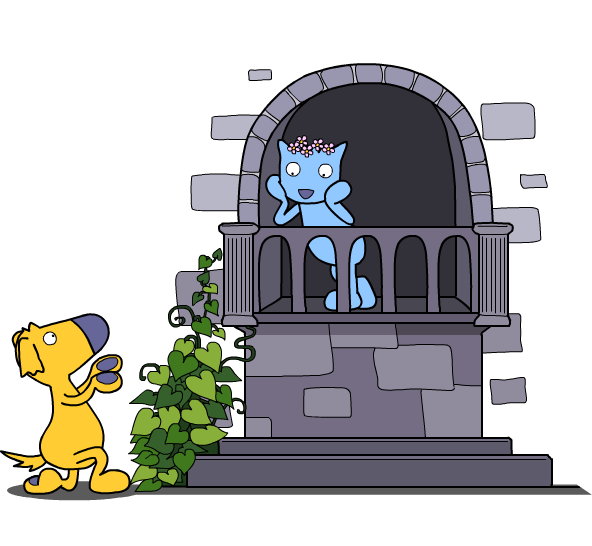 Romeo and Juliet's balcony scene is probably Shakespeare's most famous single scene.
Whilst the witches' prophecy scene from Macbeth comes a close second.
Both scenes lend themselves to creative writing exercises. So, the children could write their own love or friendship poems, or devise personalised ghastly spells!
6. Act it!
Bringing the stories to life through active drama gives you the space to explore characters through improvisation and enjoy Shakespeare's language whatever age the children you are teaching are.
The RSC, like many others, organises online events and real-life workshops that will really create a buzz about Shakespeare if you've the budget.
Alternatively, you can put on your own show. Shakespeare Works gives Shakespeare a Horrible Histories-style makeover and provides the script, scores and songs. It looks a lot of fun, that would be fantastic for a Year 6 Leavers' play.
Where to start and why?
As for which of Shakespeare's 38 plays, to start with, popular options are: Romeo and Juliet, The Midsummer Night's Dream and Macbeth, as the themes are quite easy to understand.
That's not to say others are off limits though. Twelfth Night, Merchant of Venice and Julius Caesar all gained mentions too, so are certainly worthy of consideration.
Summary
Inspired to plan some Shakespeare into your lessons? We hope so! We'd love to know what worked for you (and what didn't), so please do give us your feedback. Similarly, if you think we've missed something vital out, just let us know via the comments.
Want to see the Busy Things activities we've mentioned?
If you've taken a trial with Busy Things, or subscribe, you will be able to find all the Busy Things activities (along with the topical pack) mentioned in this blog by simply logging in and typing 'Shakespeare' into the Search area within the welcome page.
If you're new to Busy Things, see what we have to offer by downloading the topical pack below and click here to take out a 28-day free trial.