Queen's Platinum Jubilee: Family Jubilee Party Ideas!
Queen's Platinum Jubilee: Family Jubilee Party Ideas!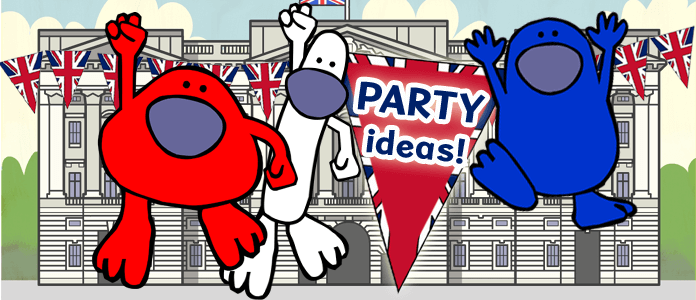 The nation is being encouraged to celebrate Her Majesty's reign as she reaches the historic milestone of 70 years on the throne! If you're planning a Platinum Jubilee party over the extended bank holiday weekend, we have collated some of the best family jubilee party ideas to inspire you!
Do also have a look at our blog ideas for learning about the Queen's Platinum Jubilee, it's full of ideas to help children learn about the Queen and her life. It also includes our a FREE jubilee party pack!
Let's start the jubilee family party planning with…
Jubilee party food ideas
Entertainment ideas for your jubilee party
Jubilee party decoration ideas
Jubilee Party Food Ideas:
1. Jubilee Mocktails!
Celebrations call for cocktails! We love these family friendly Jubilee mocktail ideas, I'll have the Royal Mint please!
Fun royal fact: The Queen's favourite tipple is said to be a gin and Dubonnet.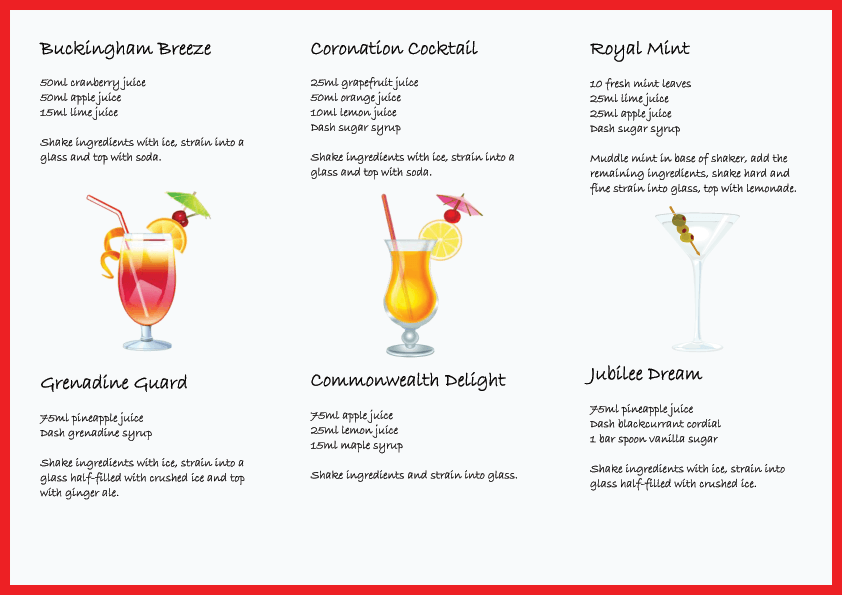 2. The Queen's favourite chocolate cake!
The Queen is said to be particularly fond of chocolate cake and the best thing about this recipe is, you don't even have to bake it! Well if it's good enough for Her Majesty…
3. Royal Eton Mess
There are various stories of how this classic British pudding came to be but my favourite version is that a group of young Etonians dropped their Professor's pavlova and they had to do make the most of it!
Not only is this a wonderful dessert for the Jubilee celebrations, the tale of it's origin is a great example to give children about embracing their mistakes and how great things can come from supposed failures!
Fun royal Fact: Prince William and Harry both went to school at Eton College and Eton Mess is reported to be Prince William's favourite dessert!
4. Only the finest finger food!
Re-create a Royal Garden Party with a delicate selection of sandwiches and delicious cakes. Take inspiration here straight from the Royal Kitchens, the egg mayonnaise toast points look delicious!
Fun royal fact: Coronation chicken was created for a banquet to celebrate Queen Elizabeth II's coronation in 1953. So it would make a fitting addition to any Jubilee party table!
Jubilee Party Entertainment Ideas:
1. Play music through the decades
Create a playlist of the tops songs from the last 70 years. Playlist for Life is a great place to start, it lists the top 100 tunes in the UK from 1915–2015. There will be something for all generations to connect with and it will be interesting to hear how music has changed over the years!
We have included lots of fun activity ideas for helping children understand just how long the Queen has been on the throne in our blog: Ideas for learning about the Queen's Platinum Jubilee + FREE Party Pack!
Alternatively, you could opt for a selection of songs with a royal theme! Or why not invite people to perform, to play their instruments or to sing.
2. Jubilee Games: Corgi Relay Races!
Take inspiration from the Great British tradition of School Sports Day! You could do a tug of war, egg and spoon race, sack race or a three-legged race but… we all know the Queen loves her corgis, so here's my pitch for Corgi Relay Races!
How to play Corgi Relay Races: Divide players into two teams. Each team lines up in front of a dog's bed. Several feet from the dog's beds, place two sets of clean dog toys. Teams must race, relay-style, on all fours, to retrieve the dog toys and carry them back corgi-style (in their mouths) and place them in the beds. The first team to have all of their toys in their bed wins the race!
What do you think? Would LOVE to see the photo evidence if anyone does have a go at this – please do pop them in the comments!
Fun royal fact: The Queen's first corgi was named Susan and was a gift for her 18th birthday. The Queen has bred many dogs during her reign and is credited with the creation of the dorgi – a mixed breed of daschund and corgi.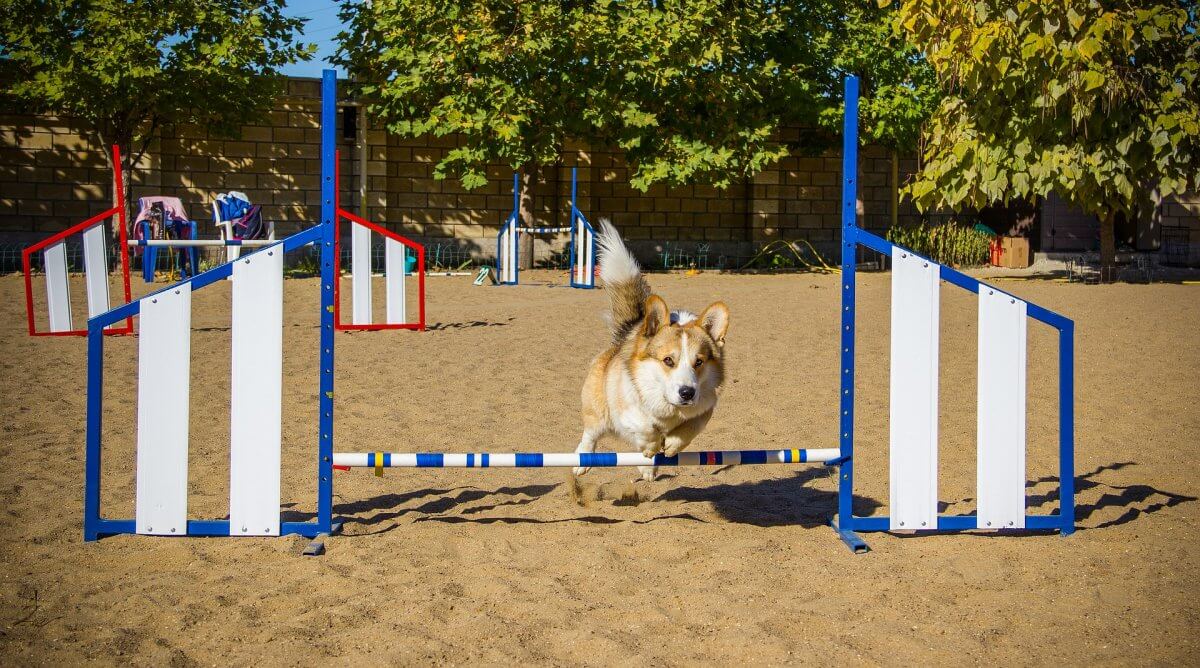 3. Musical thrones!
Party games are not just for children, get the whole family/street involved! Get the chairs lined up for a royal take on musical chairs! Perhaps the winner could be Queen/King for the rest of the day?
Don't know how to play musical chairs? Here's the rules!
Fun Royal Fact: The Queen has 7 official Royal residences. Each of which has a throne room and a throne.
4. Busy Things Jubilee Activities
Well we couldn't miss out on the Jubilee fun could we! Find out how much you know about the Queen in our Queen's quiz. Children, and the whole family, can have fun with our new jubilee activities – become the Queen's portrait artist, play a patriotic game of Royal Line Up (it's very funny!), arrange our interactive royal family tree and lots more! If you're a Busy Things subscriber – Log in now for lots of Jubilee fun!
Not a Busy Things subscriber? You can access all our children's learning games free! Busy Thing is trusted by thousands of schools and families to make learning fun! Take a free trial to access all of our Jubilee activities plus 100s more games and activities across the curriculum! Take your free Busy Things trial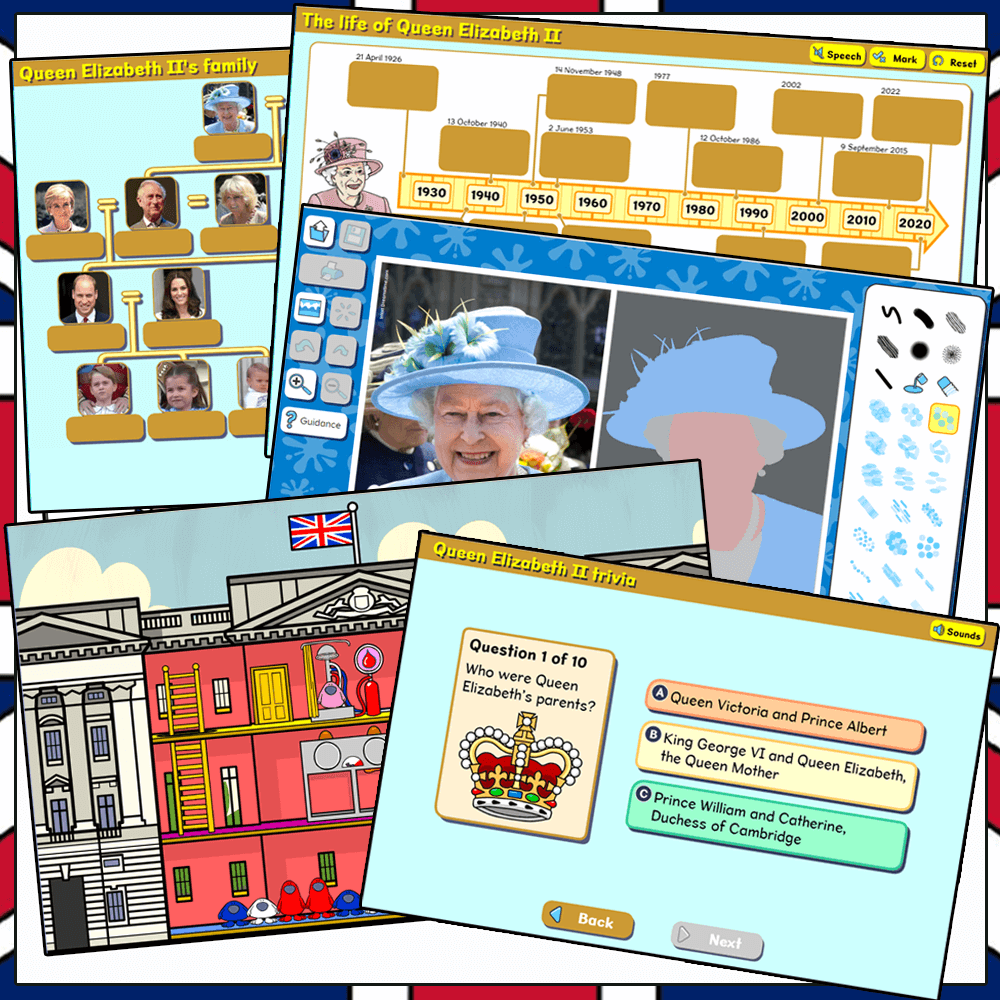 5. Toys from the decades!
Have a route through the loft to see if you can collate a selection of nostalgic toys and games from the last 7 decades… from old-school marbles, spinning tops, yo-yos, skipping ropes and cats cradle to Rubik's cubes, scooters, hungry hippos and Tamagotchi right through to nerf guns, VR and hoverboards! Fun for all generations, lots of memories to talk about and a clear visual of how things have changed during Her Majesty's rule.
Have a look at the most popular kids toys of the last 100 years for some inspiration.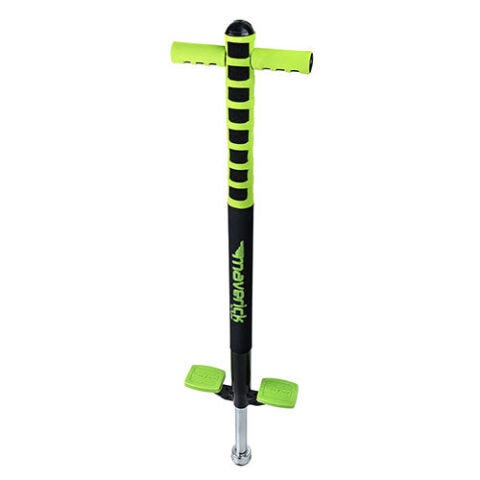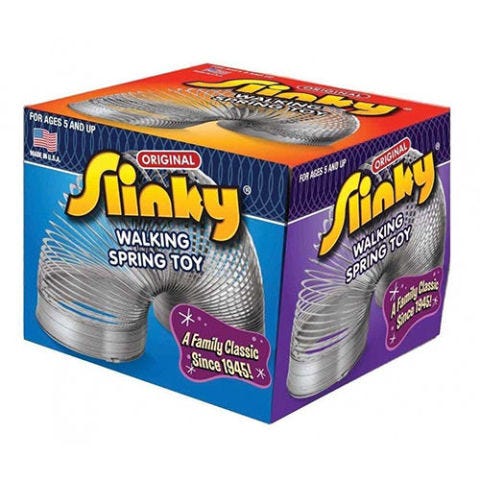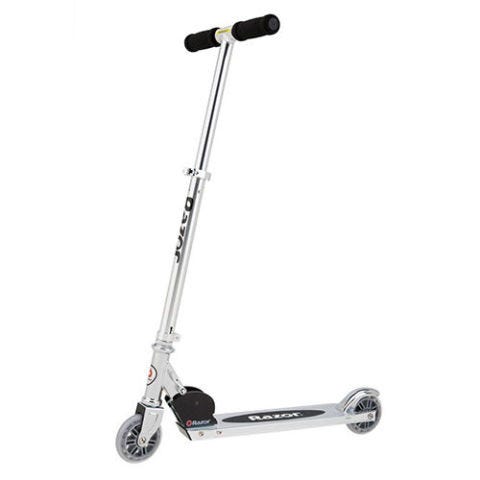 6. Get competitive for the Queen's Jubilee!
Have a family or community competition to design the best crown or create a commemorative jubilee item. It will give children another reason to learn about the Queen and her life, a chance to get creative and we all love a bit of competition! You can also wear your item for the jubilee party so there's wins all round!
Jubilee Party Decoration Ideas:
1. Decorate yourselves!
There are a couple of options when it comes to the dress code for your family jubilee party! 1. Adorn yourselves in red, white and blue 2. Dress in your best royal attire. Why not have a competition for the best outfit?
Fun Royal Fact: Why red, white and blue? When King James I (James VI of Scotland) inherited the thrones of England and Scotland back in 1606 he designed a flag to combine the crosses of the nations and the Union Jack was born with Ireland added later in 1801.
2. Dual-purpose jubilee party table decor
Help children want to sit at the table longer by using activity placemats! Included in our Jubilee party pack are jubilee themed placemats for children to draw and colour, along with a word-search and family tree activity.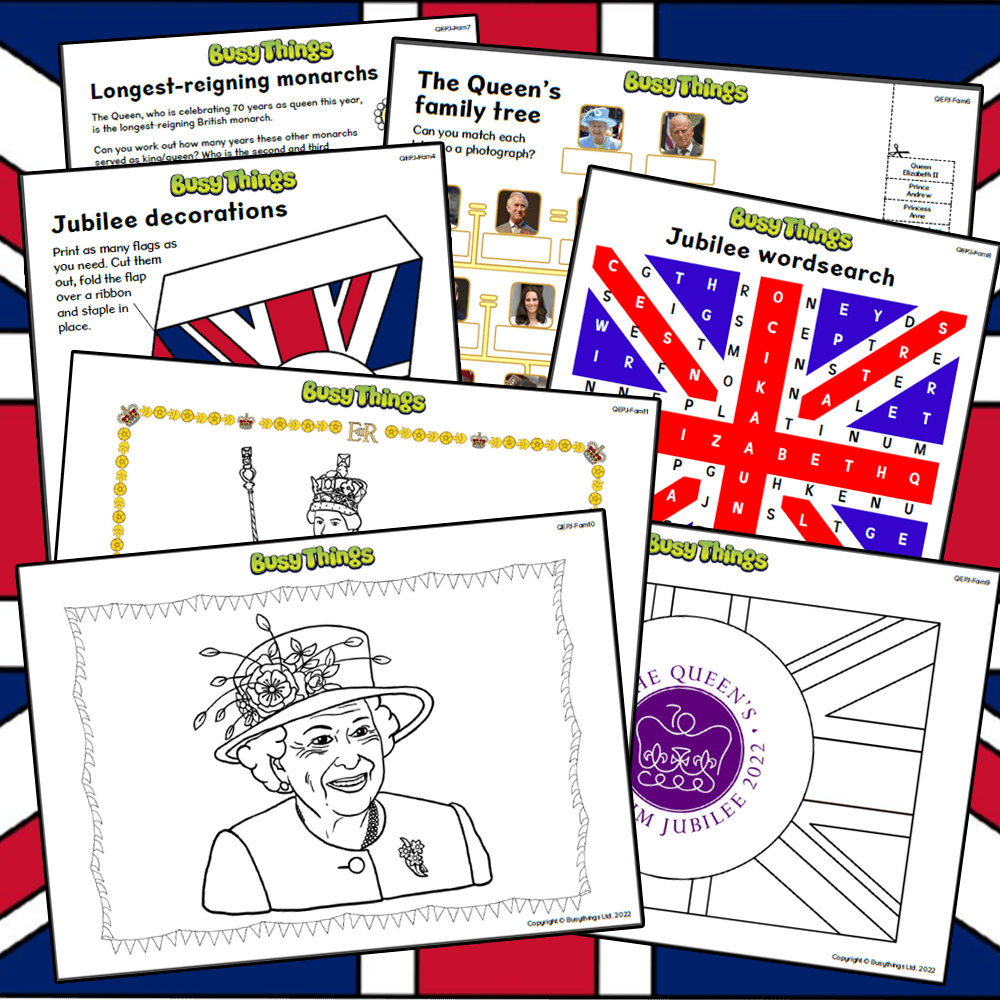 3. Party like royalty in your own castle!
An amazing creative up-cycling opportunity this one! Start saving all of those cardboard boxes so you create a giant castle for your jubilee party and really feel like royalty!
Alternatively you could make a mini castle to play with or why not could hire a bouncy castle.
4. Go to town with the jubilee bunting
Nothing says celebration more than bunting! There are many ideas for crafting your own with fabric, paper or string. We have also included bunting in our Free Jubilee Party Pack with versions that children can colour in too.
We hope our family jubilee party ideas have inspired you! Which is your favourite? We'd love to know if you use any of them – please do let us know in the comments.