Continuous Professional Development with Busy Things
Continuous Professional Development with Busy Things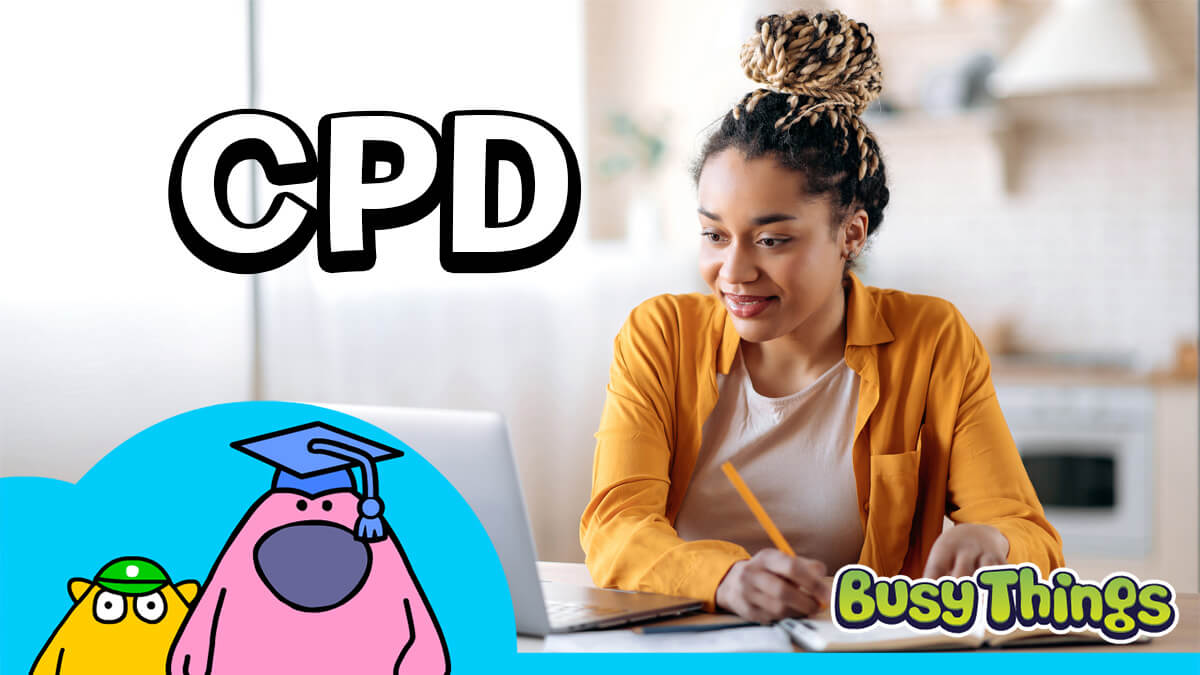 Did you know that taking part in a Busy Things' tutorial can count towards your Continuous Professional Development (CPD) as a teacher? It most certainly can! Doing so, will help you use the platform more effectively and efficiently as well as help you make learning fun, which can only benefit your pupils' learning outcomes.
What do Busy Things' tutorials include?
There are three main types of tutorials that we run, all over Zoom:
Beginners' tutorial
This training covers everything that you need to get started with Busy Things, including:
Teacher login vs Pupil login and the differences between them
Finding content via Search and the Curriculum browser
Making a simple setup for your class
Customising content
Pinning content
Different activity types
An overview of our Resource Maker
Typical duration: 30-45 minutes
Advanced tutorial
This tutorial follows on from the Beginners' tutorial and will take you to the 'expert user' level. It includes:
Making a secure setup for your class
Creating individual logins for yourself and your pupils
My Busy Things
Adding pupils
Creating assignments
Sending text and audio feedback to pupils
Tracking pupil activity
Typical duration: 30-45 minutes
National Grid for Learning (LGfL)-specific tutorial
Based on the Advanced tutorial content, this tutorial looks at the specifics relating to National Grid for Learning accounts. In addition to the above, it covers:
Using USO logins
Switching to Google or Microsoft.
Typical duration: 30-45 minutes
At the end of all our sessions, time-permitting, we do our utmost to answer your individual questions. So, whether you're looking for inspiration on lesson plans, are serious about science or are ambitious with your art, we can set you on the right path.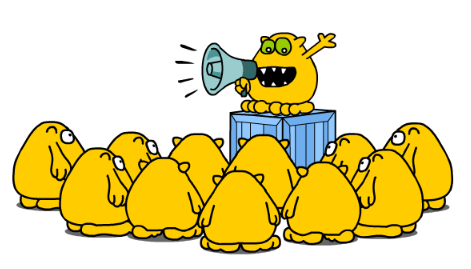 When and where are the sessions?
You can schedule an online tutorial via Zoom by clicking this link. If you'd like to take part in a group call, we hold Beginners' sessions each Monday, Advanced sessions each Tuesday and LGfL sessions each Thursday – all starting at 3.45pm. If you'd rather learn solo, that's fine too. We can even schedule your session to coincide with your planning, preparation and assessment time if that's what suits you best. Just click here to contact Sue and she'll organise a time with you!
Do you provide proof of attendance?
Let us know at the end of your session that you'd like the training to go towards your CPD and we'll email a certificate of attendance to you for your records. No problem at all!
Interested?
You can take advantage of our Zoom tutorials whether you're a trialist or a subscriber of Busy Things. If you're neither, joining a Zoom call is a great way to find out if the resource could benefit your classroom, so why not take a 28-day free trial and see what there is? Just click here and we can set it up.
Got the basics but just have a quick question?
In addition to these three tutorials, we also have an Open Surgery session every Wednesday (3.45pm – 4.30pm), where you can ask any Busy Things-related questions that are niggling you or just seek advice. Join the next one here!