Spotlight on Our KS2 Maths Activities
Spotlight on Our KS2 Maths Activities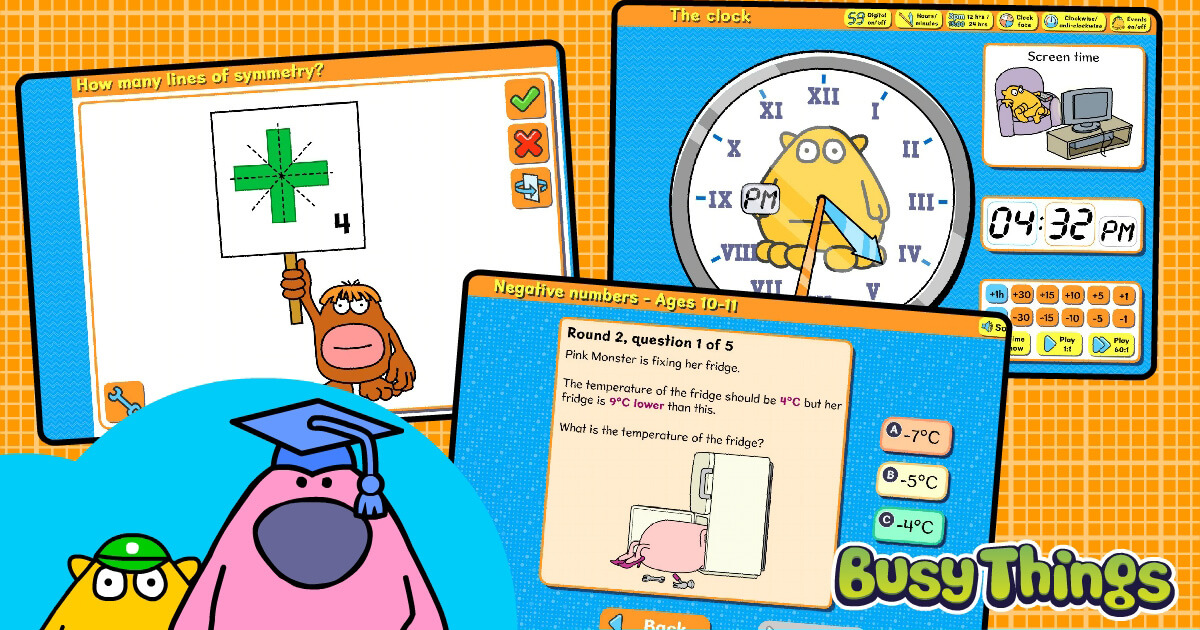 If you teach Key stage 1 or Key stage 2, we're certain your pupils all have a favourite maths activity on Busy Things. Let us guess, are 'Race and chase', 'Hen hunt', 'Miner birds' and 'Block-a-doodle-doo' mentioned? These games are always amongst the most played maths activities no matter what level you're looking at. They're brilliant for children to play independently on.
There is a lot more, however, to Busy Things than games alone. Our content extends from first activities for 3-year-olds all the way through to Year 6. And with more complex subject matter comes different activity formats. Read on and allow us to showcase some of the 200 or so Key stage 2 maths activities we love. We hope they inspire you to look deeper yourself and find new favourites to enjoy!
Activity titles that are underlined are free to play. Just click on the link to access them. For the best experience, activities are best played on a desktop, laptop or tablet.
Did you know, for instance, about our content for …
1) Properties of shapes?
This has to be one of the largest areas on Busy Things as it covers 2D and 3D shapes, angles, symmetry, parallel lines, regular and irregular shapes, nets and types of triangles! What's more, you've got a variety of activity types, ranging from games to interactive worksheets, from teacher flash cards to quizzes.
Two of our favourites are below: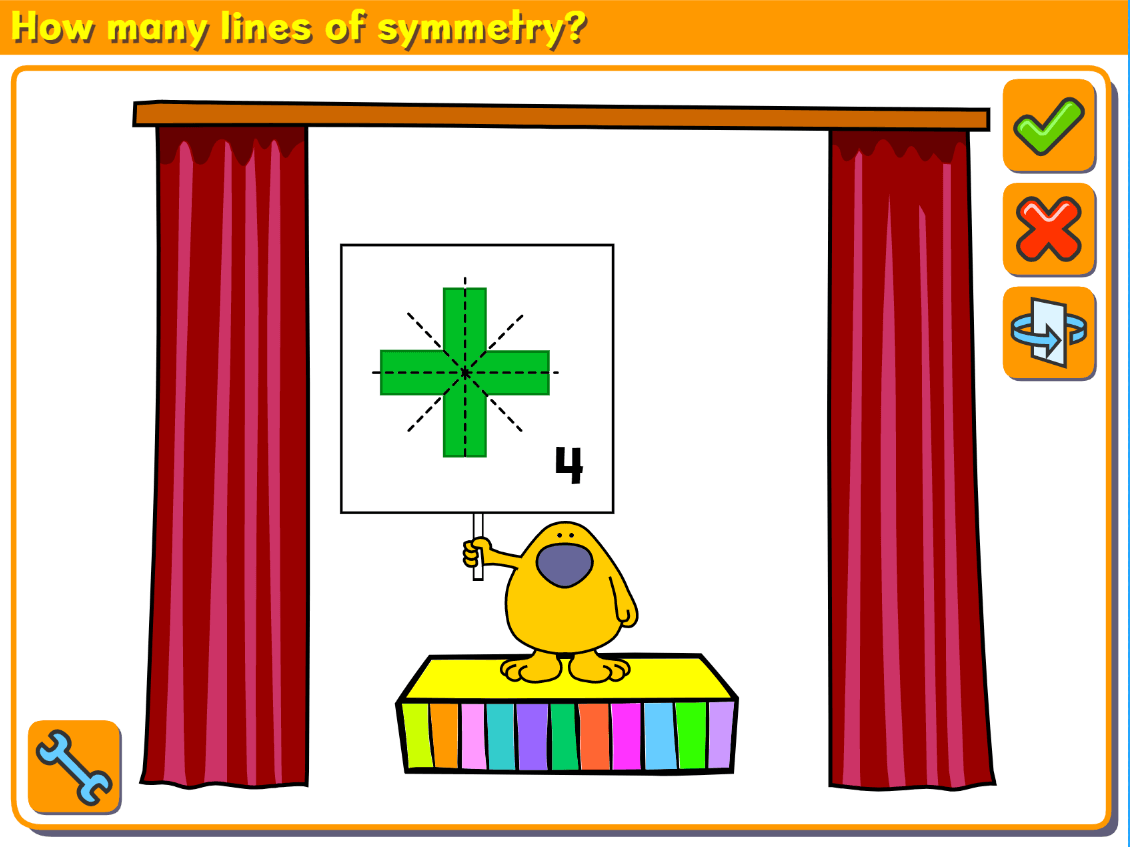 The 'How many lines of symmetry' flash cards are ideal for testing children's recall. Played on a whiteboard, you can go at the class's pace and reveal each correct answer before moving on to the next card (with 'right or wrong animations' turned on) or, once the knowledge is better embedded, move from one card to the next in quick succession (with 'right or wrong animations' turned off).
The 'Shapes' quiz appears in various guises, aligned to the different learning objectives in Years 3, 4, 5 and 6. The quizzes look at the naming and classifying of shapes, angles within shapes and their nets. Offering multiple-choice answers, they're great for assessing how much the children have retained, so you can target any gaps moving forward.
2) Number and place value?
We've a whole host of activities to help you teach number and place value. From counting in multiples, recognising the place value of each digit in a number, counting forwards and backwards in negative numbers and reading Roman numerals, Busy Things has it covered!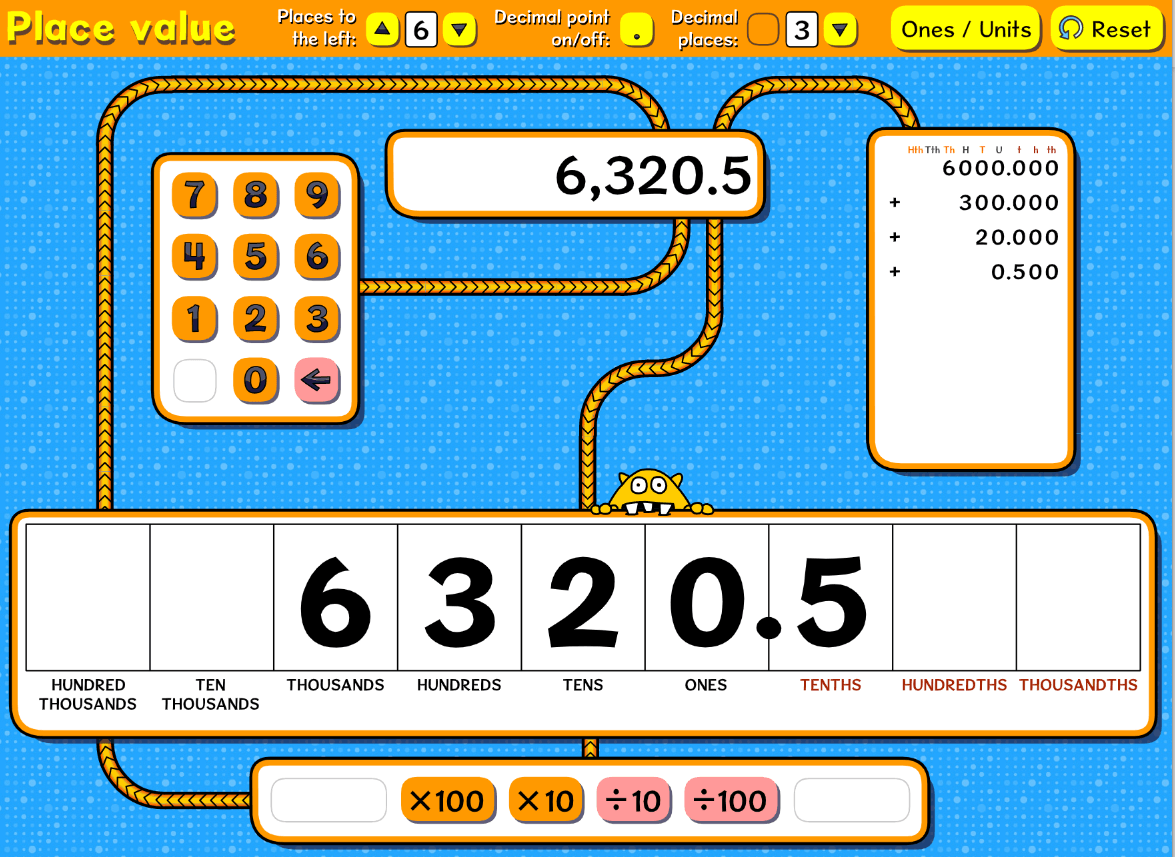 The 'Place value' widget is great for helping children understand the significance of place value, how it shifts when multiplied or divided by 10 or 100, and how numbers can be partitioned. Our widgets are perfect for trying to explain and demonstrate some of the more tricky mathematical concepts at the front of the class.
The 'Negative numbers' quiz in Year 6 looks at adding and subtracting across 0 and negative number word problems, which apply the subject matter to real-life scenarios. The quiz can either be set as a standard activity for practice and knowledge reinforcement or assigned for summative assessment purposes.
3) Measurement – Time?
Time can be quite tricky to teach what with each hand acting independently, minutes and hours being made up of 60 seconds and minutes respectively, and AM and PM. The activities on Busy Things can really help teachers explain these concepts and help children put what they've learned into practice.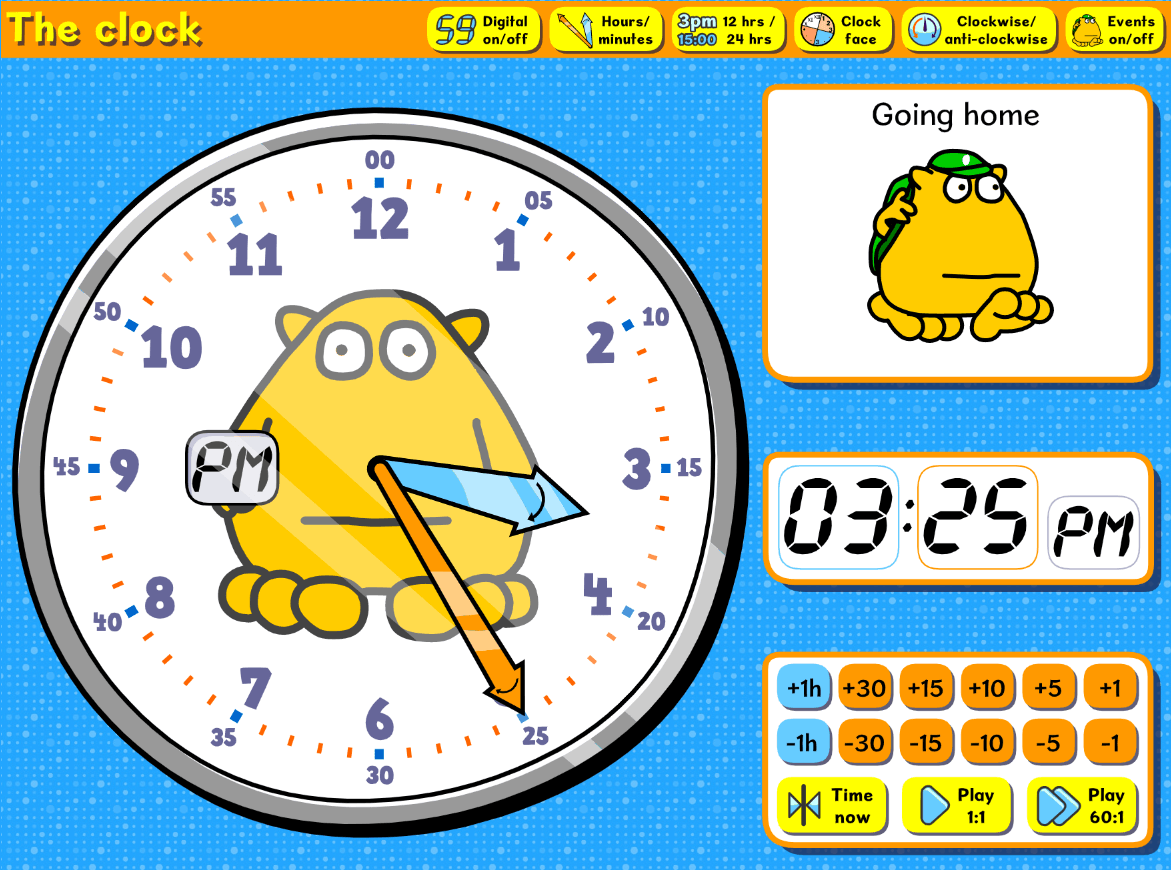 'The clock' widget is really strong at demonstrating the passage of time and showing how time is shown on analogue and digital displays. It's fantastic for use on an interactive whiteboard and flexible in as much as you can turn lots of information on and off.
The 'Time' quiz is great for putting the pupils' learning to the test to ensure they've grasped the concepts and can use their learning practically. It tests the children's knowledge of months, weeks, days and hours to how long specific journeys take!
Interested to know more and not already a subscriber? Why not take a 28-day free trial and find out more about what Busy Things offer? Just click here and we can set it up.
Want more information about how to use a particular activity to its full potential? If you're a subscriber or trialist, you can always contact Sue to arrange a call or Zoom. Just click here to arrange a time or call on 01322 364963.