Christmas Countdown: Snowball Shootout!
Christmas Countdown: Snowball Shootout!

Play Snowball shootout!
Today the Monster's want you to up your snowball game! Create your own snowball target practice game at home with our FREE Christmas download below AND we'll make Snowball shootout FREE TO PLAY on Busy Things this week too! Read on for details…
Join in the Christmas Countdown!
Are you joining in with #MerryMonsterMayhem? The cheeky Busy Things Yellow Monsters are setting Merry Monster Missions for each day of the Christmas countdown, giving you FREE access to festive games and FREE printable Christmas activities!! This way to lots more free Christmas activities in the Merry Monster Mayhem Christmas Countdown for kids!
Family Christmas Fun!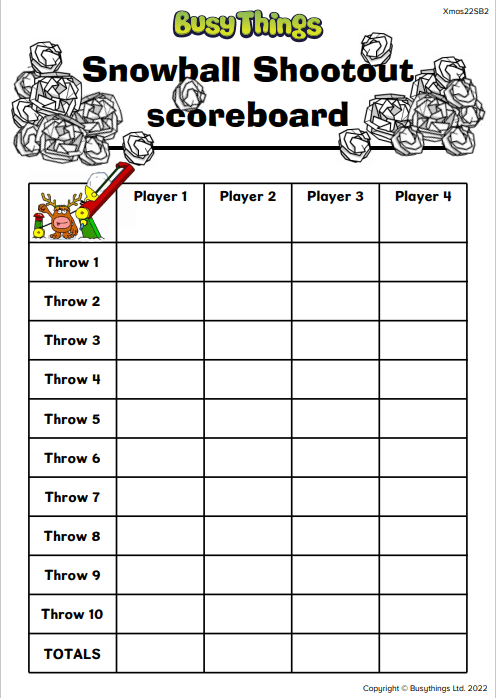 The aim of the game is to get the highest score!
Create your 'snowballs'
Collect a selection of targets from around the house
Aim, shoot and record your scores
Crown your snow King or Queen!
Full instructions and scoreboard FREE to download below!
Snowball shootout is based on one of our most popular Christmas games! It's a fabulously festive game with a sneaky bit of learning thrown in too.
Busy Things includes 100s of fun learning games to encourage children to enjoy maths, English, geography, art and every other subject in the primary curriculum! With levels to suit ages from 3 up to 11.
Snowball shootout will be FREE TO PLAY on Busy Things this week too! Keep reading for details.

This week (from 10th December) on Busy Things you can play Snowball shootout FREE!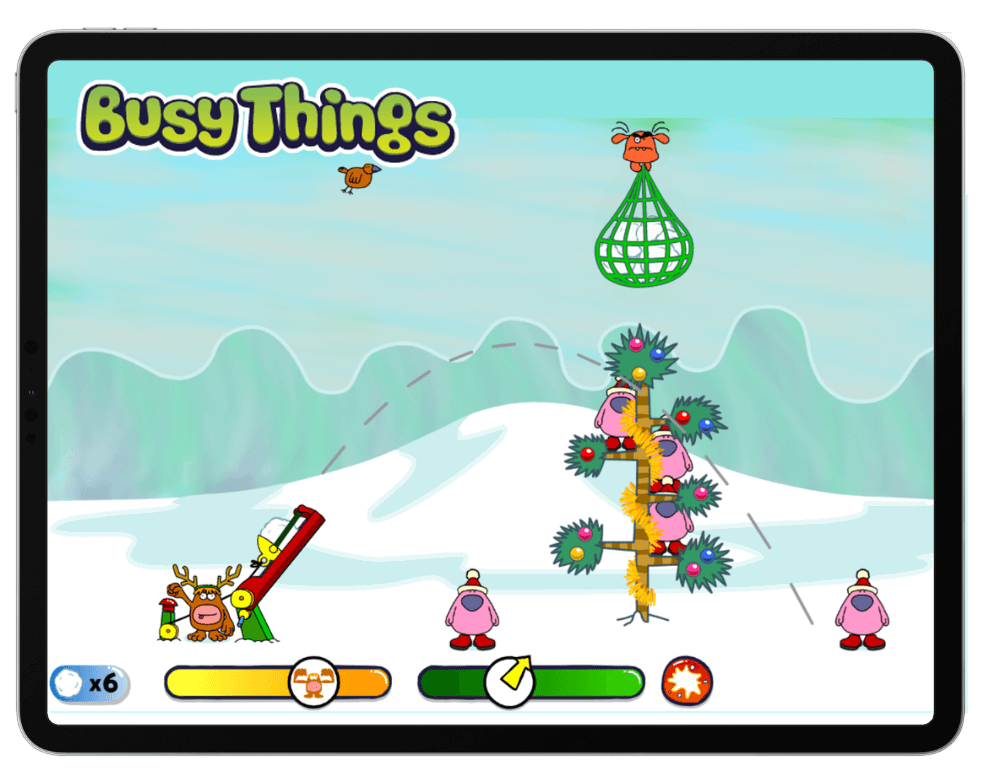 Help Monkey aim snowballs at the pink men hiding in the trees and igloos. See what happens when you hit the nets, targets, and passing birds, but remember not to hit the flying angel!
A guideline helps younger players position their shot, while older players can challenge themselves by playing with the guide partially hidden.
Head to busythings.co.uk/play and hit 'Try a free game' to play now!
It's FREE TO PLAY for a limited time only so, go go go!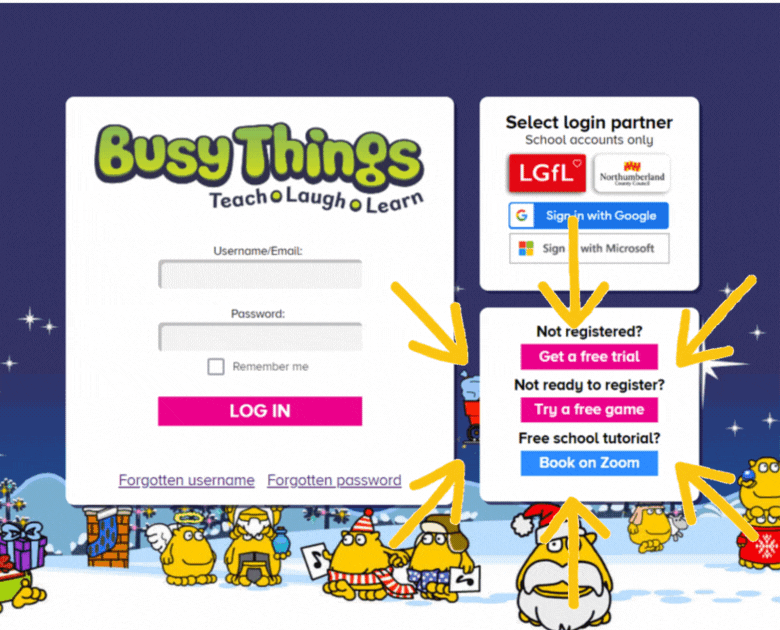 Improve confidence and reinforce what they're learning at school, through play!
Not a Busy Things subscriber? You can trial all our fun learning games FREE!
Discover 100s of FUN educational games and activities covering the full primary curriculum – writing, phonics, maths, art, climate change, coding and many, MANY more! For ages 3-11. Up to 5 children per family, each child has their own profile filled with customised content.
Developed with teachers and trusted by 1,000s of schools, parents can be assured their
children are having lots of fun AND learning too!
Take your free Busy Things trial now and you'll be able to access all of our Christmas activities!
Let us know what you think!
We hope you enjoy playing Snowball shootout! We'd love to know if you are joining in with #MerryMonsterMayhem, please do let us know in the comments. We LOVE to see photos of Busy Things being enjoyed too, please do tag us on social!
More Merry Monster Mayhem…
Merry Monster Mayhem! FREE Christmas Countdown activities!
Christmas Countdown: Play Candy Cane Races!
Christmas Countdown: It's penguin day!
Christmas Countdown: Make a Christmas card!