A French Adventure with Busy Things
A French Adventure with Busy Things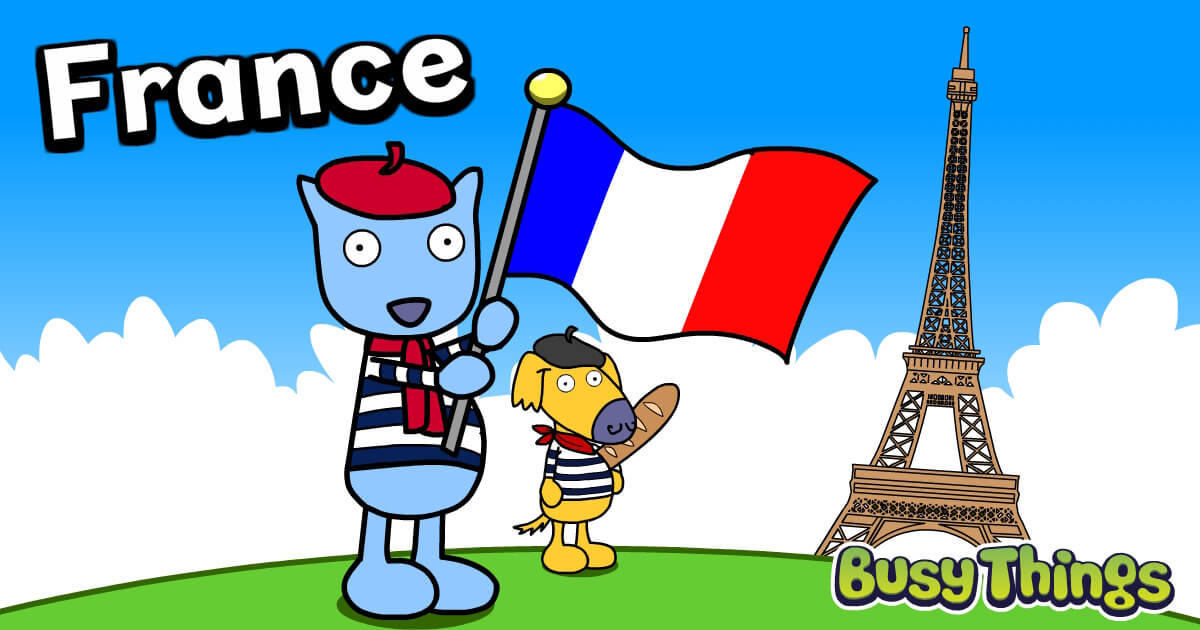 With Bastille Day (France's national day – 14th July) and holidays fast approaching, we thought we'd have a light-hearted look at France and our French activities. As one of the first foreign countries we typically visit, it's a wonder to behold because despite being so close geographically, it's very different in terms of language, cultural reference points and traditions.
Whether you teach French as a foreign language or not, you'll find plenty in this blog to whet your appetite to explore more about our nearest neighbour in Europe.
Within it, we look at:
France's geography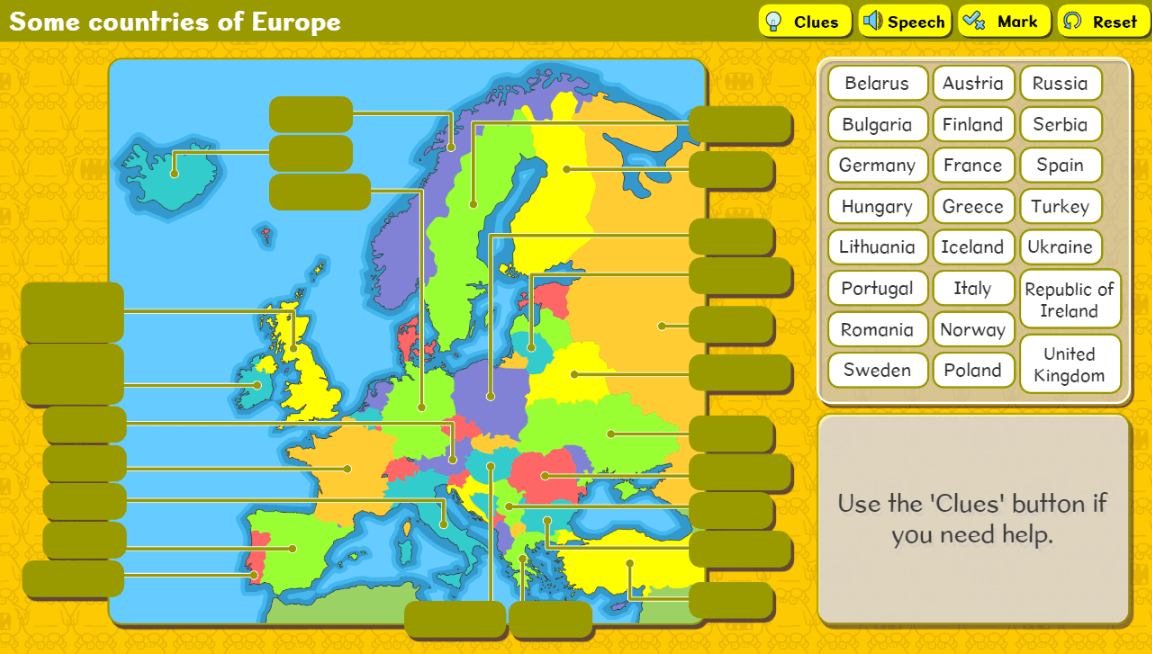 We've already said that France is our nearest European neighbour, but looking at our activity 'European countries', do your pupils know which country is France on the map?
NOTE: The number of countries can be quite overwhelming on first viewing. Rest assured, the activity can be simplified in the settings, allowing you to focus on the larger countries that your pupils are more likely to know.
The French flag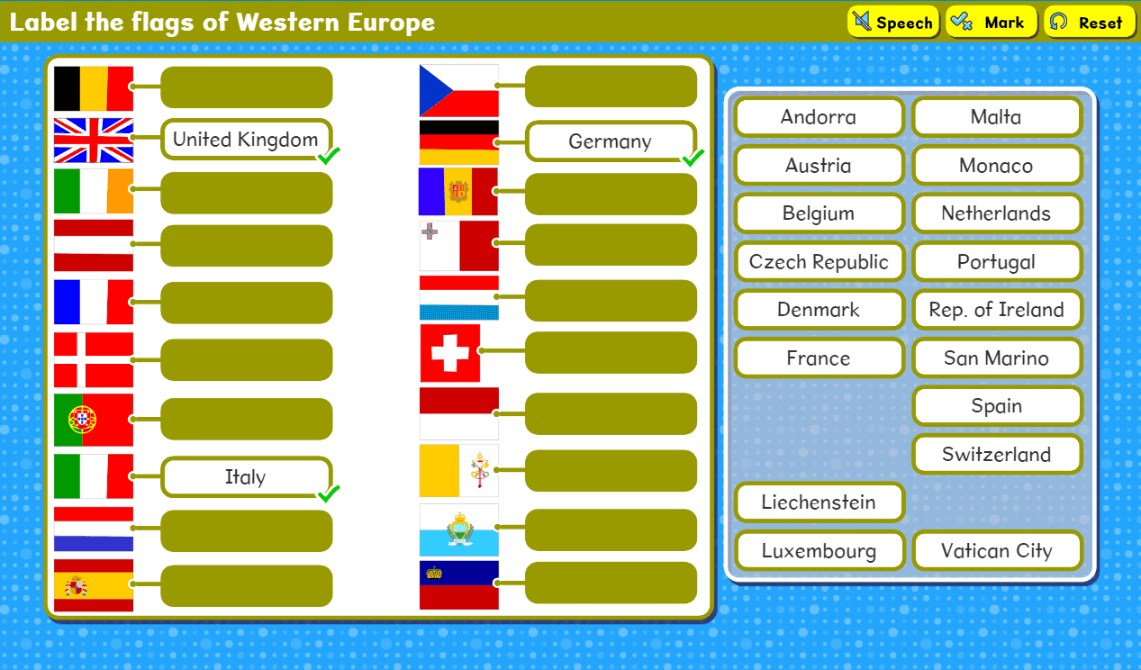 The national flag of France has three vertical bands coloured blue (hoist-side), white and red.
Do your pupils recognise it amongst the other European flags?
The football enthusiasts in your class will inevitably be able to do this exercise very quickly, but can your other pupils?
The French national anthem
The French national anthem is called 'La Marseillaise' and after the USA's 'The Star-Spangled Banner' is said to be the most instantly recognised national anthem in the world. See if your pupils have heard it before, and the feelings it inspires!
https://www.diplomatie.gouv.fr/IMG/wav/mars.wav
How do they think it compares to our own national anthem?
Tourist attractions
Paris is one of the most filmed cities in the world, so many of your pupils will be able to identify buildings like the Eiffel Tower and the Arc de Triomphe even if they've not visited them physically.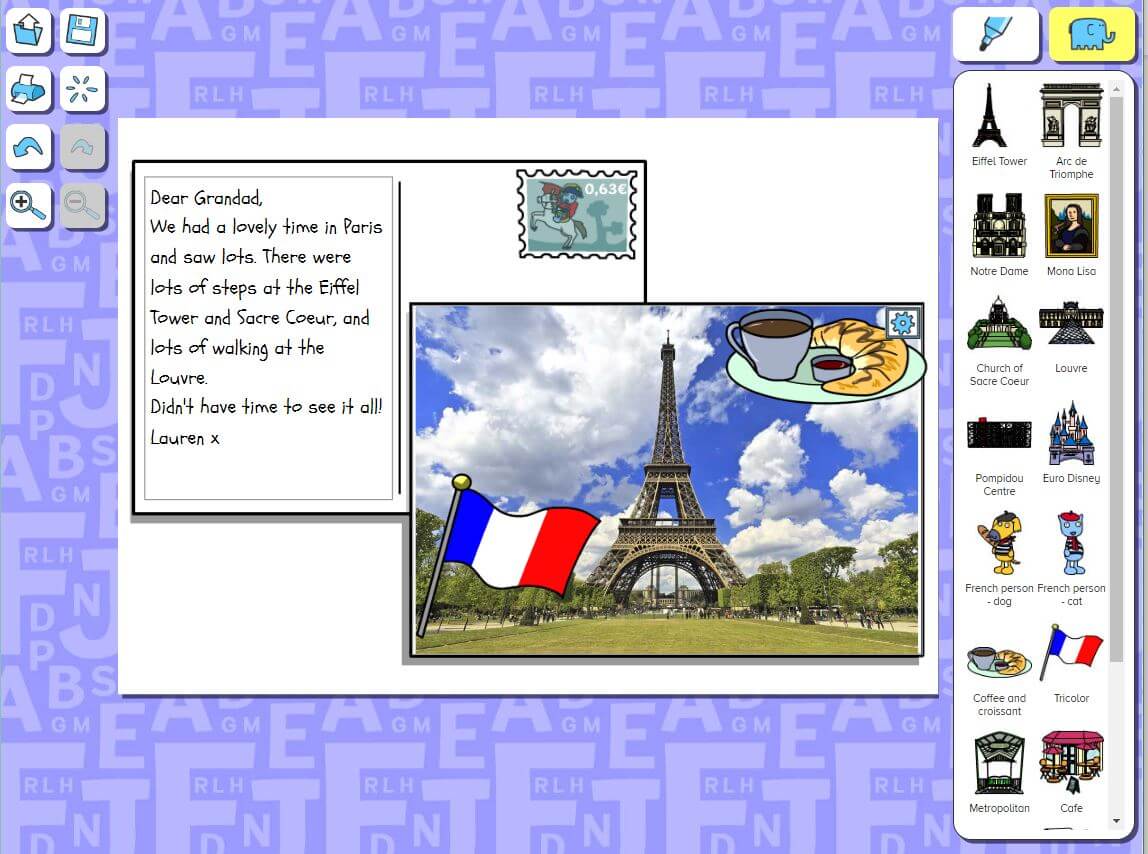 A great way to see which tourist hotspots they know is to write an imaginary postcard home.
With our 'Postcard from Paris' writing template, your pupils can choose which images to use, i.e., images (which can be found in our Clip art library as you can see below), stock images or photos they've taken themselves.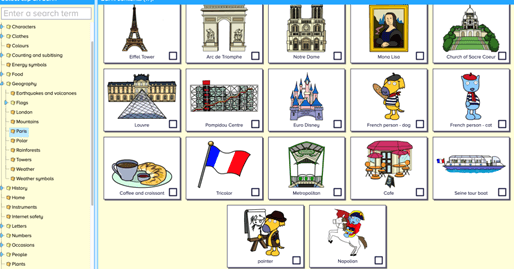 Do any of your pupils know any other French attractions? Perhaps they've been to the Normandy beaches, Astérix Park or Futuroscope?
French food and drink
No piece of writing about France can be considered complete unless there's a section on food and drink. From a simple crêpe in the market or a chocolat chaud in a café to oysters, escargots and frogs' legs for the more adventurous, food and drink are undisputedly part of the French experience.
To help your students prepare for the delights of decoding a French menu, there are activities covering both food and drink within our French activities.
There are recall flashcards, which you can for a whole-class, teacher-led exercise, before sending the children away to complete our labelling activity, covering the same vocabulary, independently.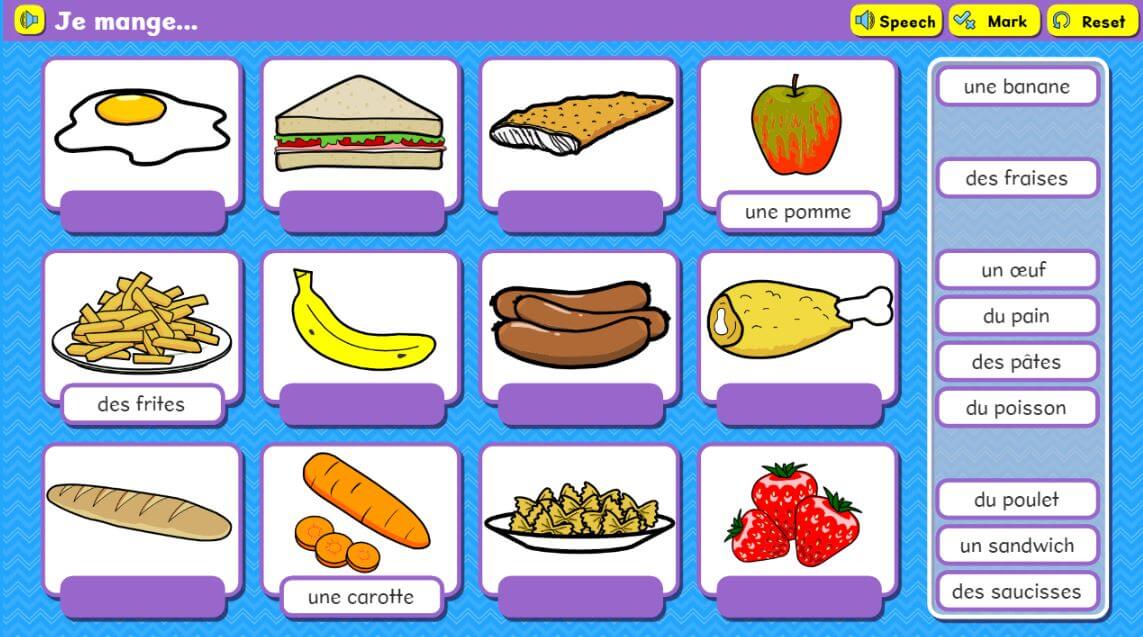 Summary
We hope this blog has given you a very small taste of France, and allowed you to see some of our French and geography activities.
Like a free trial to see more?
If you'd like to try more of the activities and games we offer, spanning the full primary curriculum, why not take a 28-day free trial? Just click the link.
Prefer a guided tour? We're happy to give you a Zoom tutorial to explain the best way to use Busy Things. Again, simply click on the link and we can arrange that for you!