3 Stellar Lesson Ideas for World Space Week
3 Stellar Lesson Ideas for World Space Week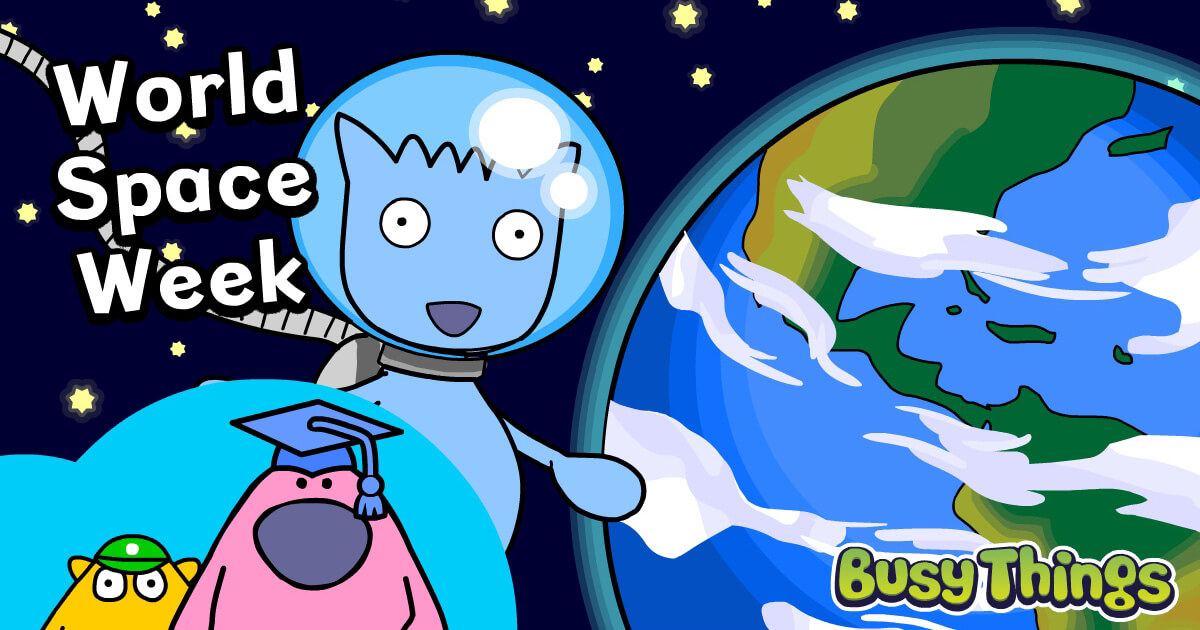 World Space Week runs from 4th-10th October every year. It's a much-loved event in the teaching calendar because it naturally lends itself to being cross-curricular and offers teachers so much choice.
Want to take a purely scientific approach and ask your pupils to gather as many facts as possible about the planets? You can!
Prefer to let the children's imaginations run riot and use the theme instead to inspire some alien-based creative writing? Go for it!
Both approaches are suitable for World Space Week.
In this blog, we look at a few of the different approaches you could take and how our activities can support you in delivering your lessons. We look at:
1. Instilling the facts with our Science activities
Busy Things' space activities are a great starting point for looking at the planets of the solar system. They'll help the children understand the terminology used, the differences between the planets and what makes each unique.
Our 'Label the solar system' interactive worksheet is a must-see activity to understand what fits where. The children can then look at 'The earth and its satellite', then each planet in turn, to compile a fact file about each. The ready-made space lessons in the Lesson library area are also well worth looking at as they include guidance and teacher discussion points.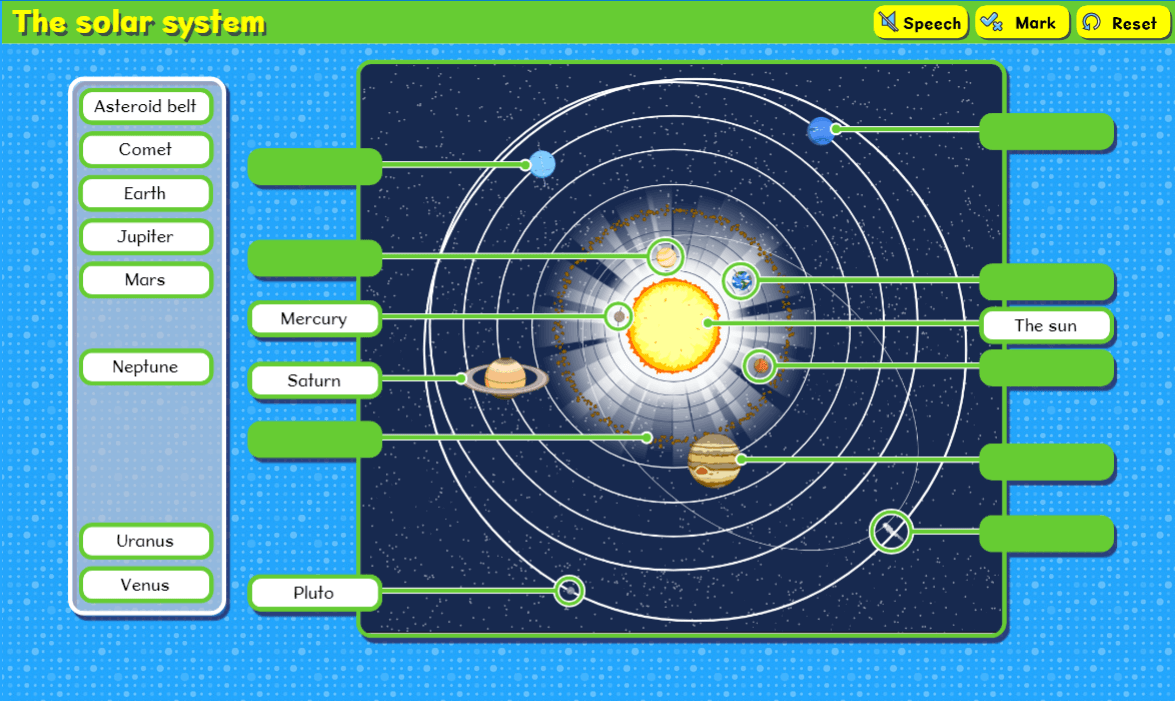 Make sure that you explore the theme practically too by encouraging the children to look at the night sky.
Venus, Mars, Jupiter and Saturn can all be seen without a telescope at certain times of the year. The Time and Date website is great for indicating what to watch out for and when!
The International Space Station can often be seen too, and you can sign up for alerts from the Spot the Station website.
2. Getting creative with our Literacy activities
If you're exploring space with younger pupils, our activities about 'Toys in Space' by Mini Grey are lovely.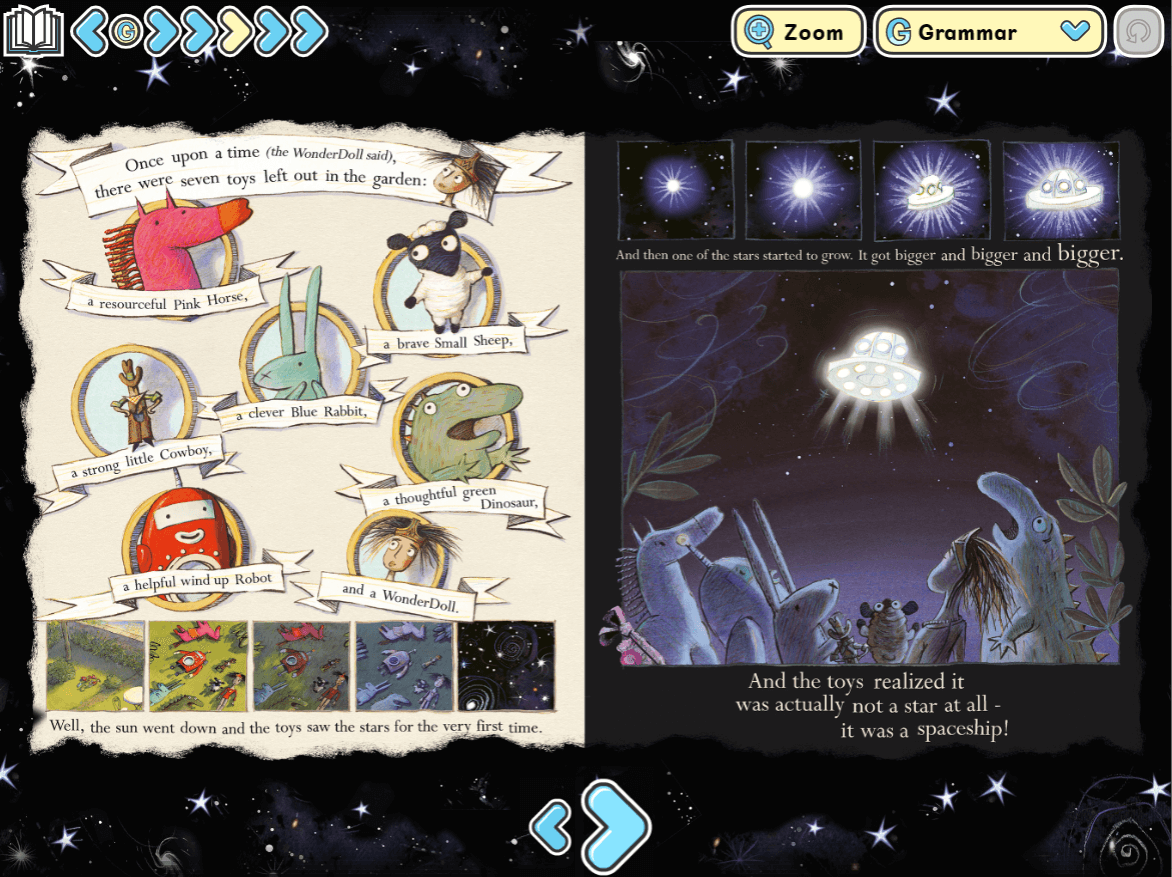 First off, there's the extract from the book itself. The heart-warming story is great shared on the interactive whiteboard and is something that even the youngest of children will relate to. Have they ever lost a toy? Did they find it?
Then there's a whole host of extension activities to choose from, including:
A comprehension quiz
A character profile activity
A create a book jacket exercise
A book review template to complete, and
A 'Lost' poster to create.
It's a great introduction to aliens too. Perhaps your pupils could consider the features someone from outer space should have, then describe their very own alien.
3. Customising your own ship with our Design activities
Innovation and design go hand-in-hand with space exploration. Many items we now think of as everyday were invented as a result of past missions. Consider mobile phones, for instance, freeze-dried food and CAT scans. More recently, there's been the revolutionary James Webb Space Telescope, which is an absolute feat of engineering in itself and will enable the study of cosmic history!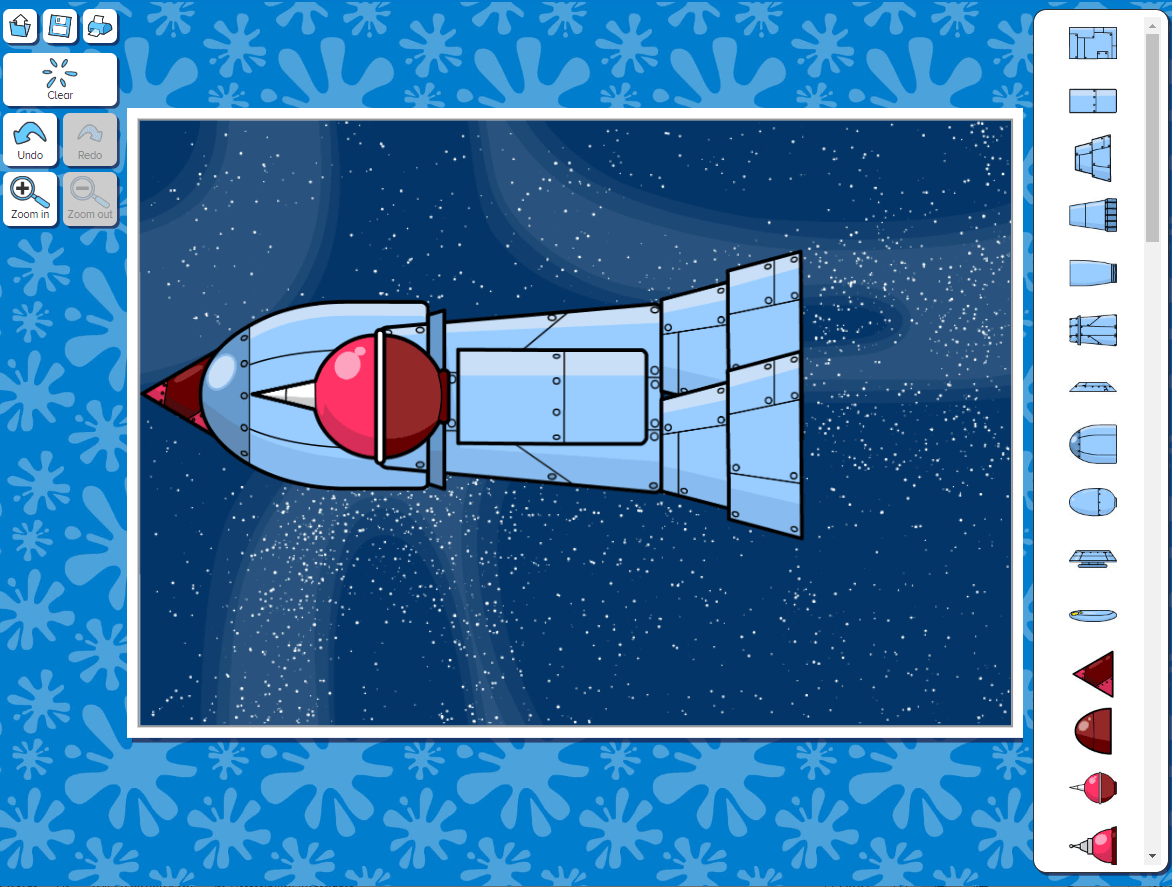 Your younger pupils could use our 'Spaceships' picture project activity to design their own spaceship.
How will it launch itself into the atmosphere?
Will certain elements detach at specific times?
Task your class to find out more about some or all of these inventions and get them thinking about what is needed for travel into space. How do astronauts breathe, eat and go to the toilet? How do they exercise , deal with weightlessness and limited space? So many questions!
Your pupils could then think about the interior. With space tourism becoming a reality in the not-too-distant future, would their interior be palatial for the super-rich or would they keep it purely practical for astronaut use?
Interested in seeing more?
Whatever you decide to cover in World Space Week, we are sure that the experience will be out of this world! To help you decide, we've included several activities in this blog.
If you want to see these and others, you are more than welcome to take a 28-day free trial of Busy Things. You'd then be able to try the activities mentioned in this blog, see what we offer in our Lesson library of lesson plans, and evaluate what we offer for other subjects too! Click on the link to get started!