Space Activities for Children – FREE Printable Space Activity Pack
Space Activities for Children – FREE Printable Space Activity Pack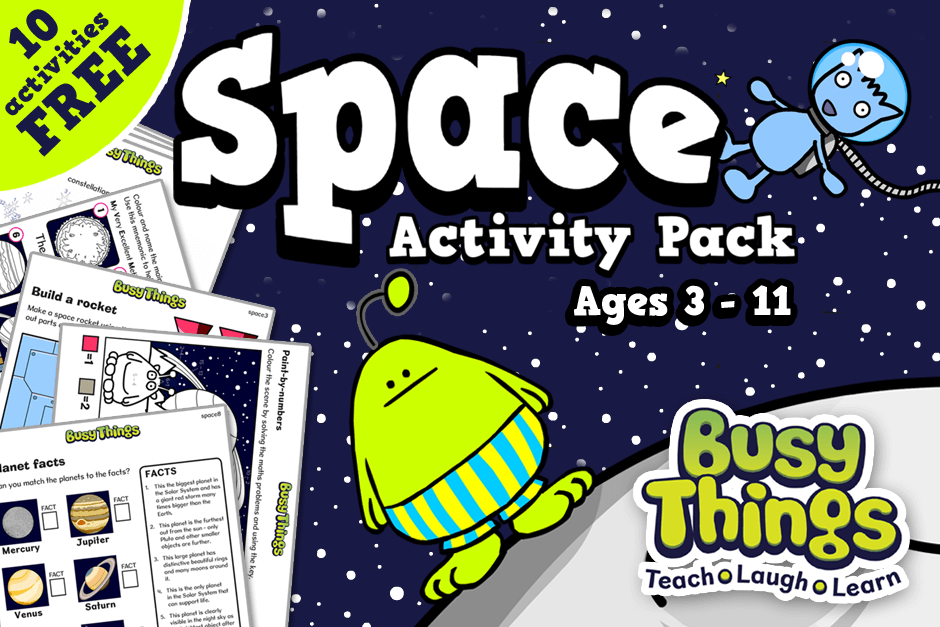 5, 4, 3, 2, 1… BLAST OFF! This way to lots of fun-packed Free Space activities for children – colouring, crafting, puzzling, baking and much more!
FREE Space Fun is rocketing your way!
1st May 2020 is National SPACE DAY!
So, we made it our mission to create a sensational Free Space Activity Pack to boost spirits on this planet of ours which is suddenly full of home-schoolers!
Learning is so much more fun through play.
Teaching is so much easier and way more fun with a theme.
Kids LOVE space!
'Big Bang', our space activities for children have launched and you are very welcome…
From Space colouring sheets to planet ordering and spaceship making, there's something for kids of all ages!
What is National Space Day?
National Space Day is celebrated on the first Friday in May every year. The day is all about encouraging people to learn more about space and space exploration and to celebrate all of the incredible achievements that have been made in this area.
It is also about celebrating STEM subjects – Science, Technology, Engineering and Maths and inspiring our young generations to pursue careers in these areas – especially Space.
So if you have a budding astronaut at home, we hope our free space activities for children will help to inspire them even more!
What's in the Free Space Activity Pack?
Looking for some Space activities for children? Look no further than our FREE pack full of Spaces things to make and do that children will love!….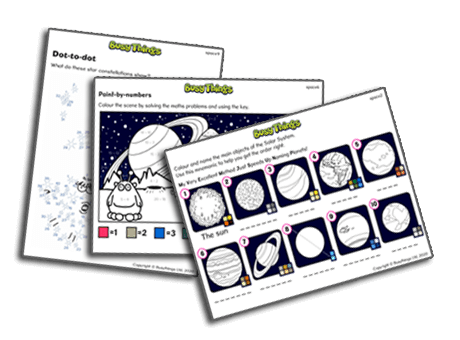 Paint by space-numbers – Colour the Busy Things lunar landing by solving maths problems.
Know your planets – Colour and name the main objects of the Solar System.
Constellation dot-to-dot – Star constellations Busy Things style – you probably won't see these in the sky!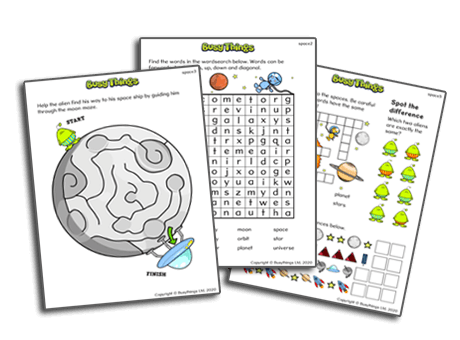 Moon Maze – Guide the alien to his space ship.
Space wordsearch – expand space vocabulary by finding words forwards, backwards, up, down and diagonally!
Meteoric Puzzles – A few little space themed puzzles to get those brain cells working.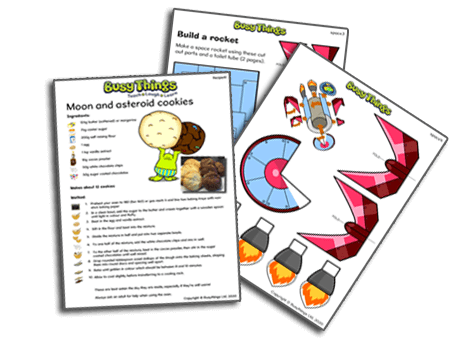 Build a rocket – Grab a loo roll and our cut out shapes to create a spaceship ready for lift-off!
Moon and asteroid cookies – Tried and tested delicious, these cookies are delicious! Baking is great for developing lots of skills too including maths.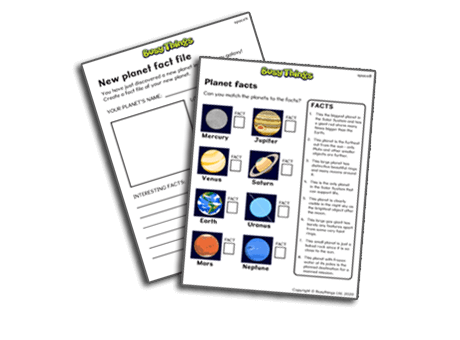 Planet match – Our solar system is amazing – fact! Match up with planet with their corresponding facts.
New planet fact file – you have found a new planet on your space travels! Astronauts always create logs of their findings, use your imagination and writing skills to tell us all about it.
How to access your FREE Space Activities for Children?
Can't wait to launch in to it? Simply click on the button below, download and print out your PDF…
PLEASE NOTE: If you experience any issues with accessing the PDF please try using a different browser – e.g. if you're using Fire Fox, please try again using Google Chrome. If that doesn't work please just reply to the email and I'll sort a PDF out for you.
More Space Themed Activities…
If your little astronaut is looking for even more space fun, please check out our blog Space Themed Activities – Ideas to really make their Space-Day!
Log in to Busy Things for even more Space Fun…
You can access this Space Activity Pack within Busy Things along with activities to build a spaceship, create planet fact files and test your knowledge with out planet labelling interactive worksheet!
If you're a Busy Things subscriber – Log in now
Not a Busy Things subscriber? Did you know you can trial Busy Things completely free? You'll have access to all of space activities and 100s more! Simply click here to take your free Busy Things trial
We hope you will enjoy our free space activities for children! We'd love to hear your feedback, please leave a comment below…