Safer Internet Day: Is It All Fun and Games?
Safer Internet Day: Is It All Fun and Games?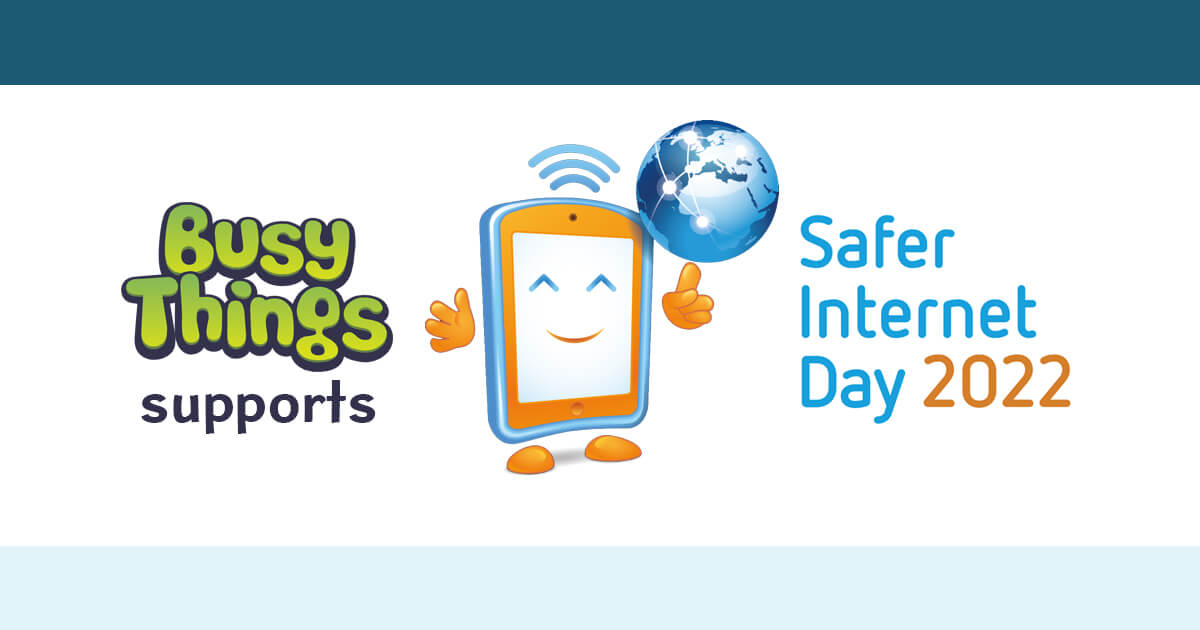 Safer Internet Day 2022 is on 8th February. This year, the theme is 'All fun and games? Exploring respect and relationships online'.
Safer Internet Day celebrates all that the internet has to offer, including internet search, gaming, creating content, and socialising with friends and peers. It's co-ordinated in the UK by the UK Safer Internet Centre, and the organisers hope to inspire a national conversation about using technology responsibly, respectfully and creatively.
In the primary classroom, this means laying strong foundations, setting out expectations for how pupils behave, and explaining what to do if something unexpected happens.
We're here to help you do just that with our selection of resources. All but the Lesson Plan are free to play until the end of the week of Safer Internet Day!
Lesson Plan
The easiest way to access our resources is via our Lesson Library area, where you'll find everything all in one place.
Simply log in, go to the Lesson Library on the welcome page, then choose Computing > Basic computing > Staying safe online.
Pin this lesson to your setup, print out the lesson plan and download our resources pack. Then, once the lesson is complete, check your pupils' understanding with the quiz!
Your school doesn't have a Busy Things' login? Click here for a free trial and we'll get you one, no problem!
The Lesson Plan includes all the elements mentioned below:
Internet Safety Resource Pack
This pack will help you teach your pupils the basics of internet safety and includes:
A poster of do's and don'ts
'Safe' and 'Not safe' sorting tiles and a sorting template
A '5 rules for staying safe online' template
A template to list what pupils like, dislike and would improve about the internet
Internet safety poster templates
Pupils can choose from one of our 12 templates, then get creative with our paint tools, stickers and photos to get their internet safety message across.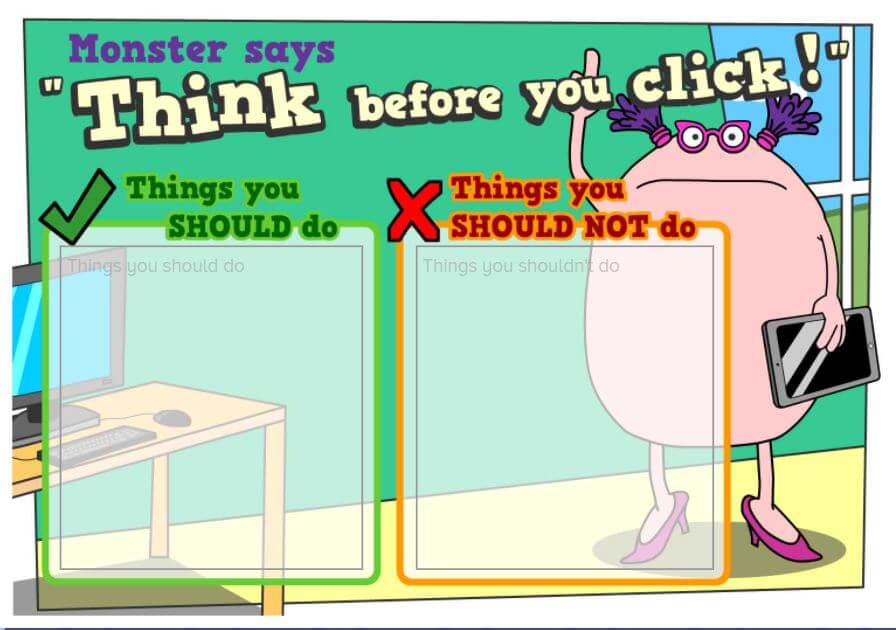 Internet safety quiz
Try out our quiz to test your pupils' knowledge about what to do in certain situations to stay safe.
Want to see more from Busy Things?
Busy Things has over 1,200 educational games and activities for children to play online. There are aligned to the National Curriculum learning objectives, and tailored for special days like Safer Internet Day when we can. Find out more about us here and see more of our activities for yourself by signing up for our 28-day free trial. It's completely free and without obligation to subscribe.
If you need help finding things, we'd be happy to show you around. Simply join one of our free Zoom tutorials and we'll give you a tour prioritising the elements that will benefit your school most.