Have You Seen Our Key Stage 2* Games?
Have You Seen Our Key Stage 2* Games?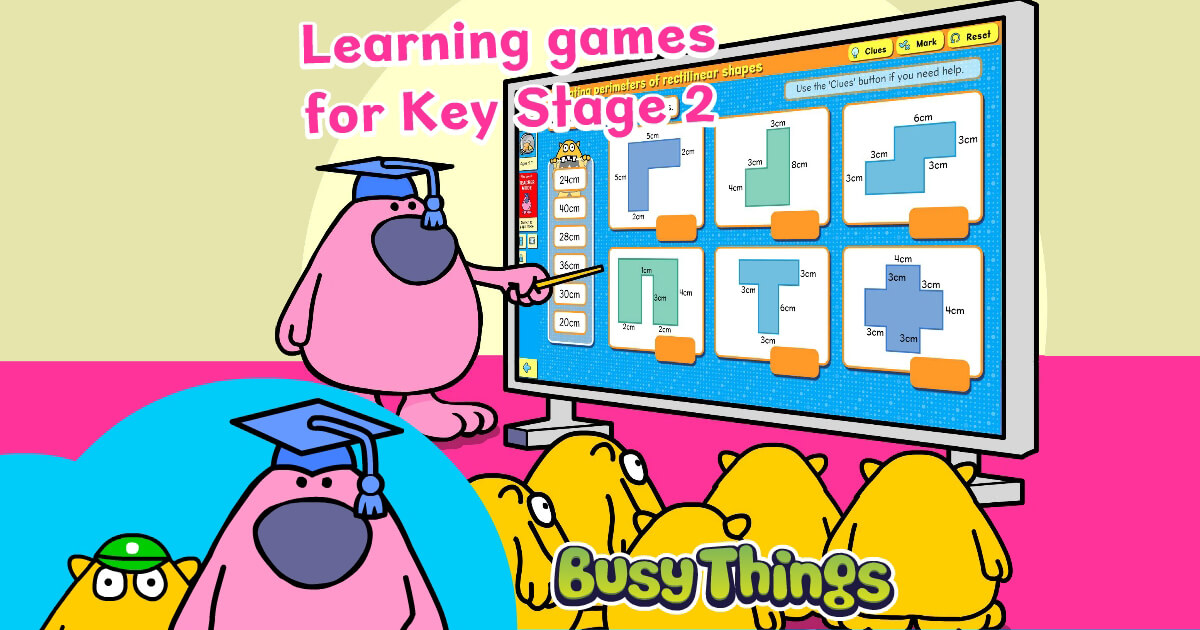 Busy Things includes hundreds of online games and activities for KS2, yet somehow it seems to be something of a secret. As a result, Busy Things is often pigeon-holed as an Early Year Foundation Stage and Key Stage 1 resource.
Here we uncover why your Key Stage 2 pupils will love Busy Things as much as the younger ones…
Background
The main differences between Key Stage 2 and the earlier key stages are the level of independence pupils have in their learning and the depth of the learning. In English, for instance, pupils will progress from writing well-structured, accurately punctuated sentences to having the ability to express their thoughts and emotions across a whole range of subjects; in science, pupils develop their breadth of knowledge and move from learning purely observable concepts to understanding more complex and abstract ideas.
How does Busy Things support learning at Key Stage 2?
Busy Things has several elements that appear more prominently at this level of learning than they have previously, which support the development of the key skills outlined above. These include:
Writing projects
Pupils can create fact files, letters and presentations on a huge range of subjects, writing text and using illustrations to support it, with our Busy Publisher tool. There are over a thousand ready-made templates to use and an extensive clipart library from which to source suitable artwork.
It's ideal for English and other subjects too because the projects cover a broad spectrum of topics from across the National Curriculum.
Why not try the activities listed below?
English: Character profile – 'Alex Rider Mission 1: Stormbreaker' (Ages 7-11)
Science: Compare types of electricity generation (Ages 7-11)
Geography: Earthquakes (Ages 6-11)
History: World War 2 evacuations (Ages 7-11)
Art: Write about a Post-impressionist painting (Ages 7-11)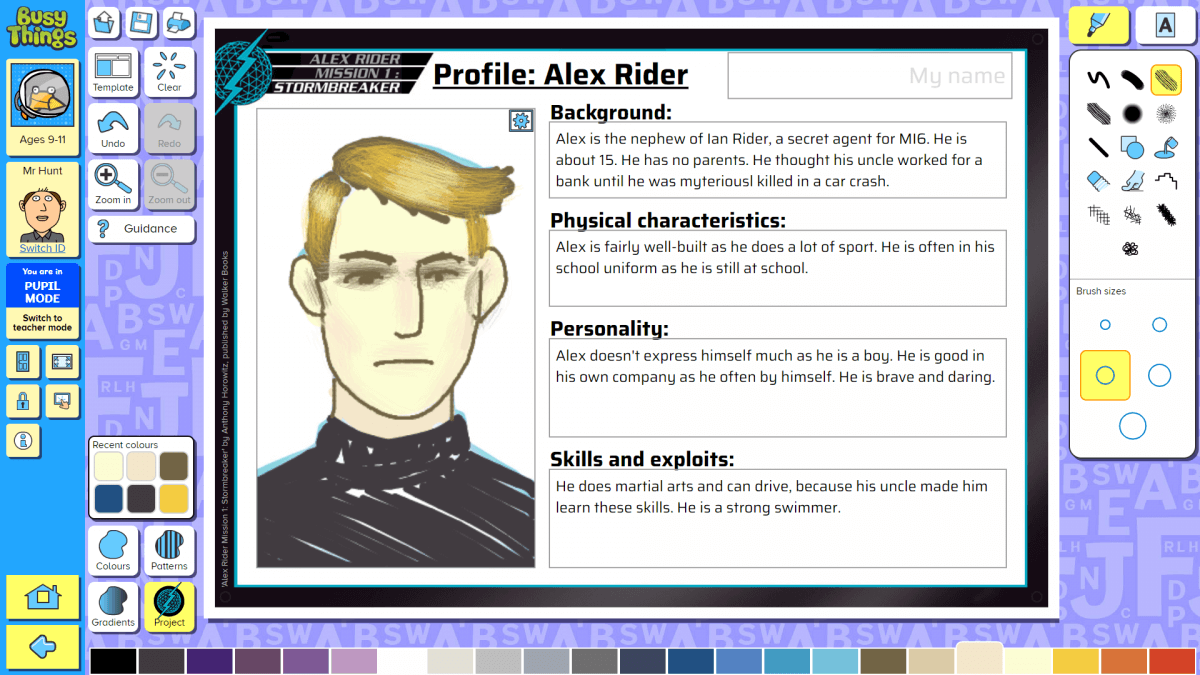 Interactive worksheets
Busy Things' labelling and categorising games will reinforce your pupils' knowledge of the world around them. They are especially strong for subjects where there's lots of information to retain.
Why not try these activities?
English: Macbeth's Three Witches spell (Ages 7-11)
Maths: Calculating perimeters – Level 2 (Ages 7-11)
Science: Human skeleton – advanced names (Ages 7-11)
History: King Henry VIII's wives (Ages 7-11)
Geography: Rainforests across the globe (Ages 7-11)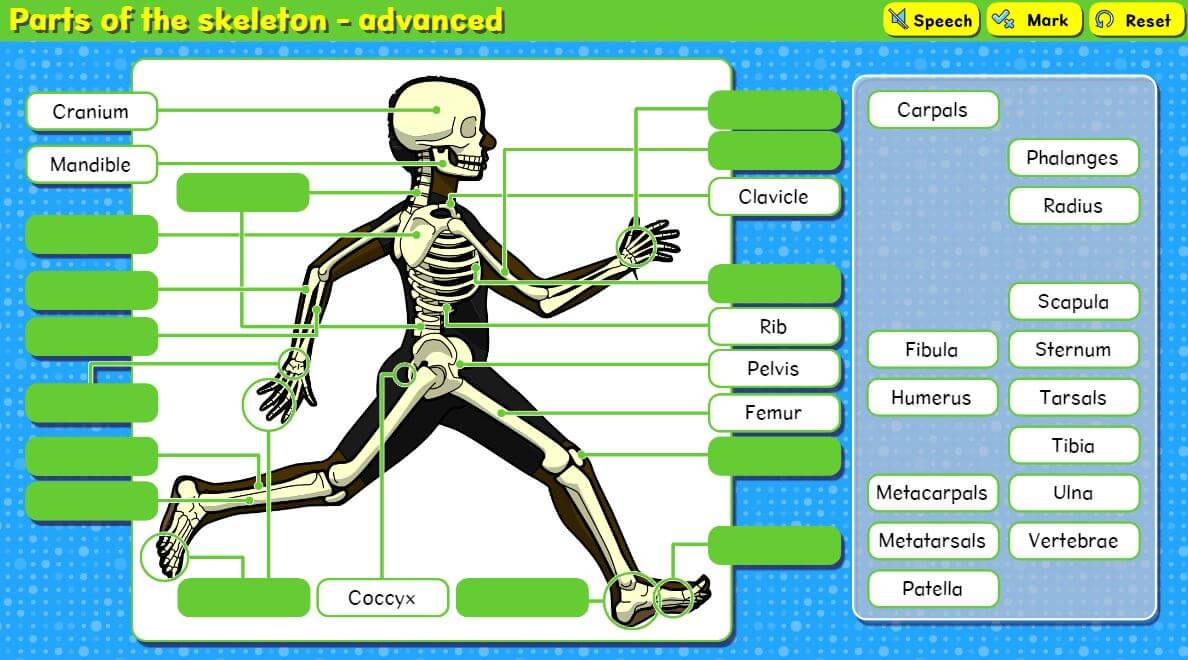 Quizzes
Quizzes are great for formative assessment, giving you a quick guide as to what the children know, and highlighting areas where they are having difficulties. They are great to complete individually, in small groups and as a whole-class exercise.
Why not try the following activities?
English: Grammar quiz for 'How to Train Your Dragon' (Ages 7-11)
Maths: Angles quiz (Ages 8-9)
Science/Geography/PSED: Atmosphere and carbon quiz (Ages 7-11)
History: Shakespeare quiz (Ages 7-11)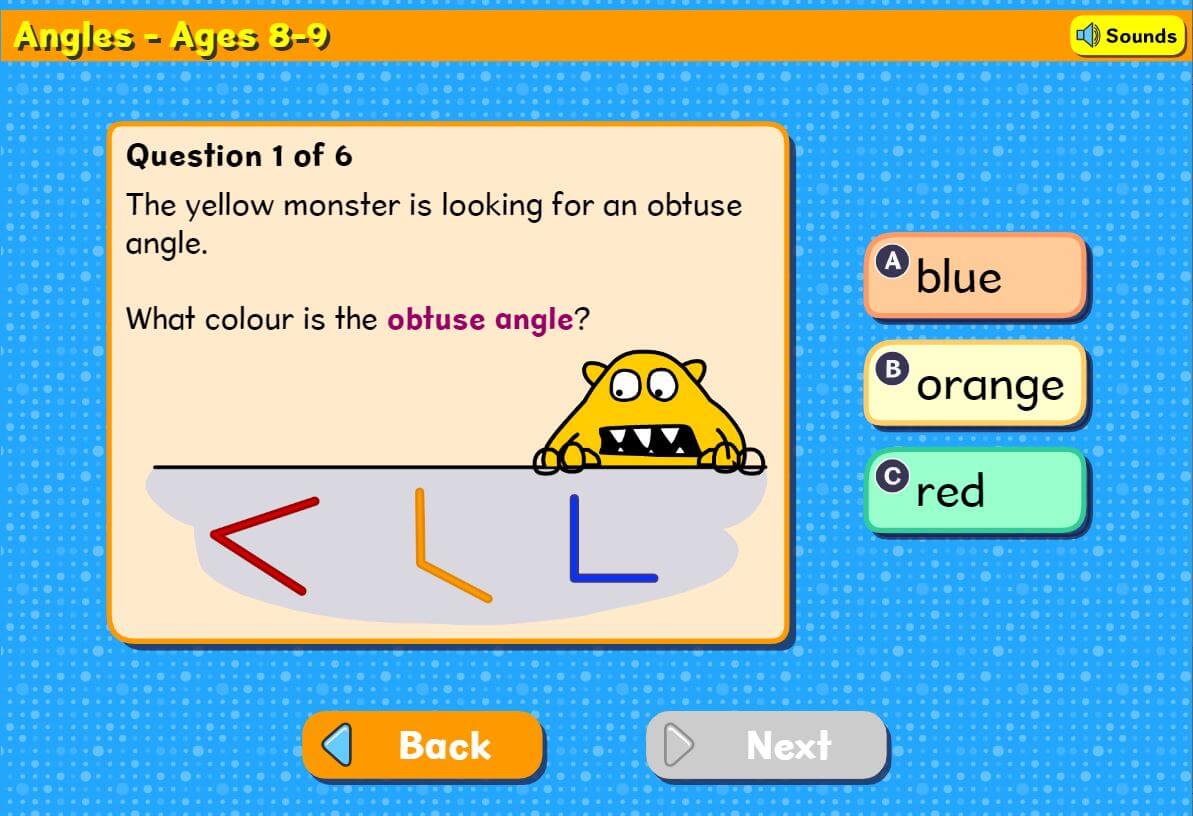 Other highlights not to be missed: Computing and Art
We consider our Computing and Art areas exceptionally strong for Key Stage 2 too. Let us tell you a little more about them:
Computing
At Key Stage 2, our Code Disco and Beard Man's adventures activities will be ideal for your pupils. Code Disco introduces simple programming via tutorials, challenges and puzzles, whilst Beard Man's adventures asks the children to put the loops, repeat loops, conditions, events and variables they've learnt about into practice to solve the challenges of the game.
Both sets of resources are intuitive to use, fun to play, and are built on linking simple blocks together. The children 'drag and drop' blocks to create a program and see it play out on-screen right before their eyes!
Both Code Disco and Beard Man's adventures are accompanied by a teacher guide to support lesson planning too, as we appreciate that not all teachers are programmers.
Why not try it now?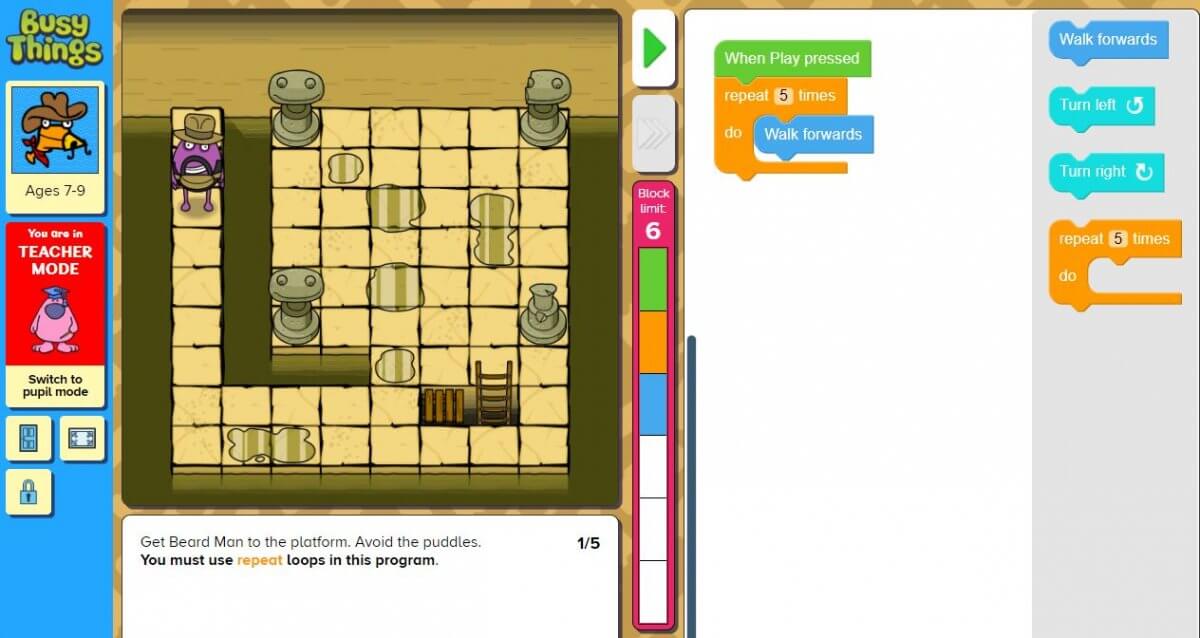 Art
With our Make a Masterpiece activities in Art, children can explore famous artists and genres, and have a go at copying their styles.
Our special paint tools will help them recreate the brush strokes and techniques used by the modernist masters, so they can explore what it really means to paint like Monet, Van Gogh, Picasso, Pollock and Warhol. They can try it online then create their own masterpieces from scratch in real life!
Why not try it today?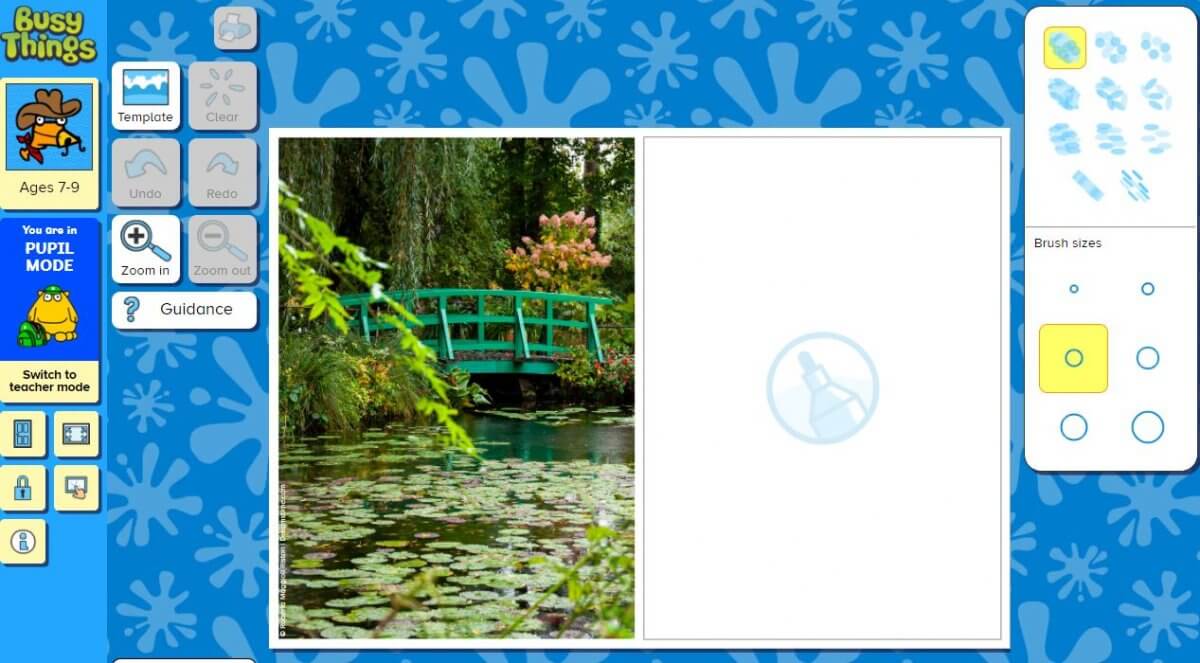 Want to see more?
Interested in seeing what Busy Things offers at Key Stage 2 for yourself? Simply sign up for a 28-day free trial here if you're new to Busy Things or contact Sue if you subscribe to the lower key stages already. As always, there's no obligation to subscribe.
Any comments?
We hope you find this blog useful. Please do let us know what you think in the comments. Similarly, if you have any ideas for future blogs, we'd love to hear them.
*Key Stage 2 is mentioned throughout this blog for ease of reading, and is the level of education accessed by 7–11 year olds in England. 'Key Stage 2' can therefore be replaced by the words '7-11 year olds' if you are reading in Scotland or Australia.