How to Make Hybrid Learning Work for Your Class
How to Make Hybrid Learning Work for Your Class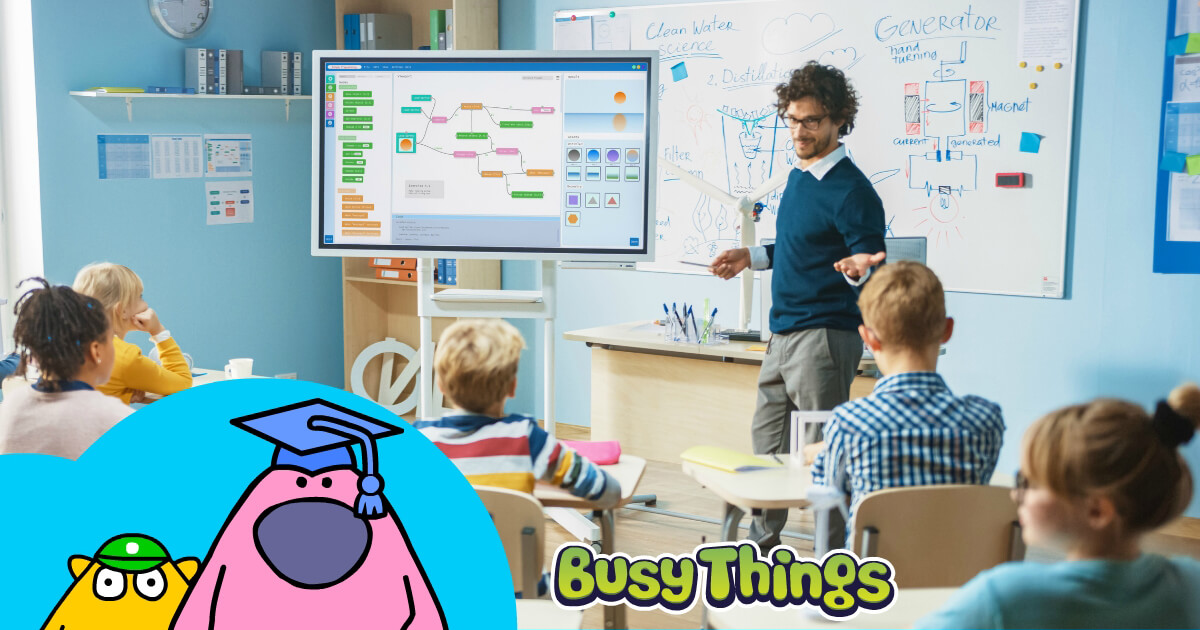 Hybrid learning was something that many primary teachers introduced into their classrooms during the second lockdown. It saw them teaching one set of pupils remotely at home whilst delivering lessons to keyworker children in person at school. Whilst COVID-19 is still making headline news and future lockdowns cannot be ruled out, many schools are still asking if they've found the optimal solution. Do you think yours has?
As the Department for Education quite rightly state in their guidance document relating to remote education there is no right or wrong answer in terms of what hybrid learning should look like. Best practice varies depending on the pupils and the community the school operates in, meaning even within one school you could see several different approaches adopted.
What are the challenges?
Hybrid learning can be complex as pupils' needs can be widely different. Done badly, the quality of lesson delivery, levels of engagement and information retrieval can all be impacted.
Below are a few examples of issues that exist:
Not all pupils will have access to suitable devices or high-quality broadband.
Some pupils will have devices, but they won't be available to use during scheduled teaching time.
Not all pupils will have parental support during the school day.
Pupils with SEN may well need additional support.
Teachers, pupils and parents may struggle with the technology and be resistant to using it.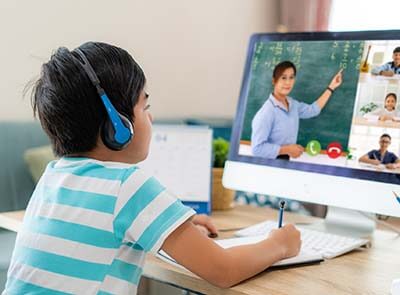 What are the solutions?
As discussed already, a perfect one-size-fits-all solution doesn't exist. What we do know is that there are some factors that are essential for success. These are:
Simplicity:
Hybrid teaching should be kept as simple as possible, so pupils, parents and teachers know what they are being asked to do. If you already use specific software, then it's a good idea to continue with it.
Accessibility:
If devices or internet access is a problem, take the necessary steps to improve this as a priority; if devices can't be sourced, consider how different alternatives could work. Is there software that could be used on mobile phones? Are worksheets viable? In addition to this, SEN children need to be considered. Is extra telephone support enough?
Flexibility:
Allow extended timeframes for work to be completed if devices or required parental support are not available during the working day.
Feedback:
You'll need to gather information to see who is:
a) engaging in the learning
b) completing the tasks set
c) understanding the content
d) is falling behind, so the gap can be addressed.
Where Busy Things can help
Busy Things is an online collection of interactive games and activities and learning tools for 3–11 year olds, which cover English, maths, science, computing and lots more. It can be used on computers, tablets and a selection of the activities also work on mobile phones.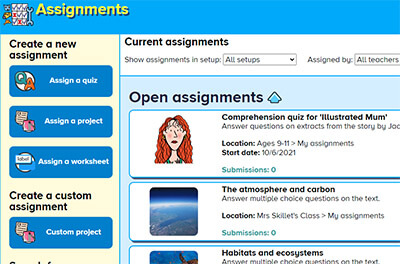 The content really engages children in their learning. Teachers can focus their pupils' attention on work they'd like completing by pinning tasks directly to each child's personal My Busy Things area. Children can complete the tasks in their own time and submit what they've done for the teacher to review.
Once marked, teachers can then comment and encourage either in writing or in a recorded audio file via Busy Things' very own messaging functionality. You can see how this happens in practice by viewing the video entitled 'Remote Teaching made easy with Busy Things' here on YouTube.
Want to see more?
To see Busy Things for yourself, simply sign up for a 28-day free trial here. Join one of our free Zoom tutorials here and we'll show you how Busy Things can meet your specific needs best.
Any comments?
We hope you find this blog useful. Please do let us know what you think in the comments. Similarly, if you have any ideas for future blogs, we'd love to hear them.