FREE Coding Pack for Schools!
FREE Coding Pack for Schools!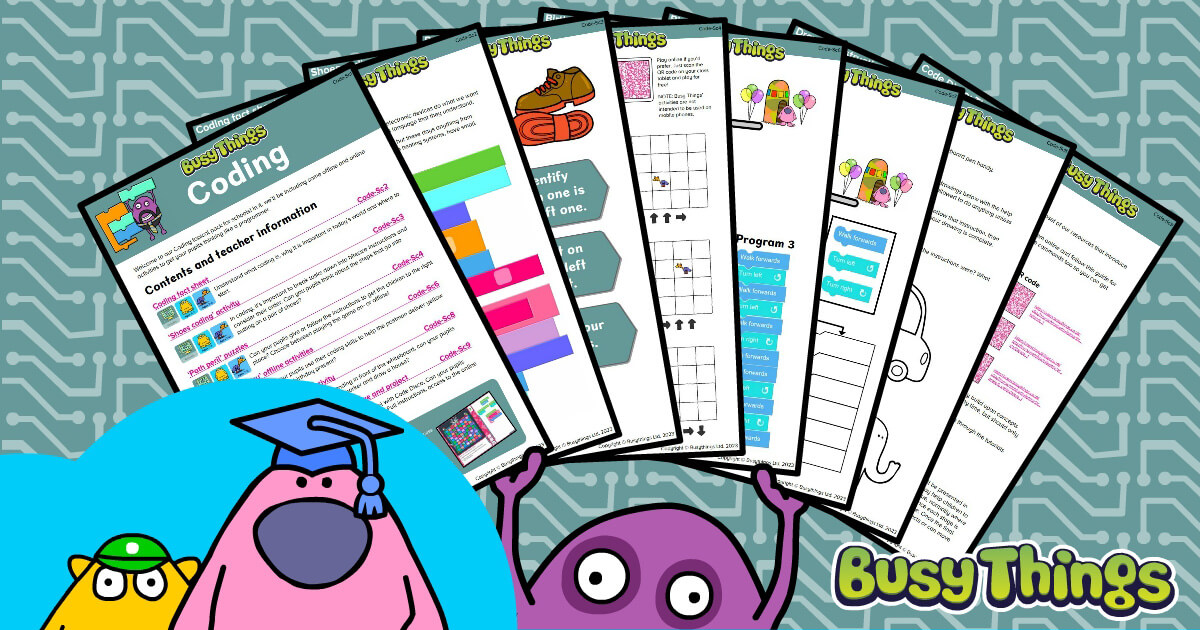 Whether you're covering coding as part of the curriculum or supporting National Coding Week (18th-24th September), learning how to write simple programs is an important skill for children today.
To help your pupils take their first steps in coding and give you a taster of the coding resources we offer within Busy Things, we've created a free coding pack. It includes:
A fact sheet about coding and why it's important
A selection of paper-based activities to get your pupils breaking tasks down into bitesize chunks
A class activity to help your pupils think about the precision of their instructions
An introduction to our award-winning Code Disco activities, which are free to access online until 25th September 2023
Like the pack? Want to see more?
We hope you enjoy the pack and the wealth of activities we've given you to play both online and off. If you would like to see more of our coding activities, or indeed the activities and games for other subjects, we'd be happy to give you a 28-day free trial. Simply click here and explore!
Our games and activities can be used on tablets, desktops and whiteboards, and are great for independent, group and whole-class use.
What others say about our coding resources!
Schools, and pupils especially, love our coding resources. So much so we were awarded a Kids Judge Bett prize this March at the Bett Show, the UK's biggest education event. Here's Rachel, our Managing Director, accepting the award from Michael Rosen, and what the judges (all children) said: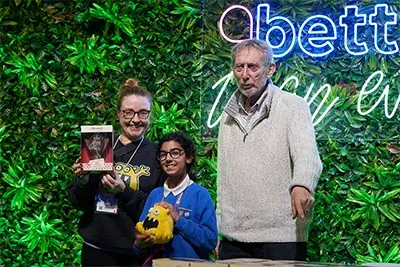 Busy Things helps children of all ages understand coding. This includes fun characters that encourage young children to learn whilst enjoying themselves.

Kids Judge Bett 2023
Any questions? Just give us a call on 01332 364963 or email us at enquiries@busythings.co.uk. We're happy to help!