4 Cool Activities for International Talk Like a Pirate Day
4 Cool Activities for International Talk Like a Pirate Day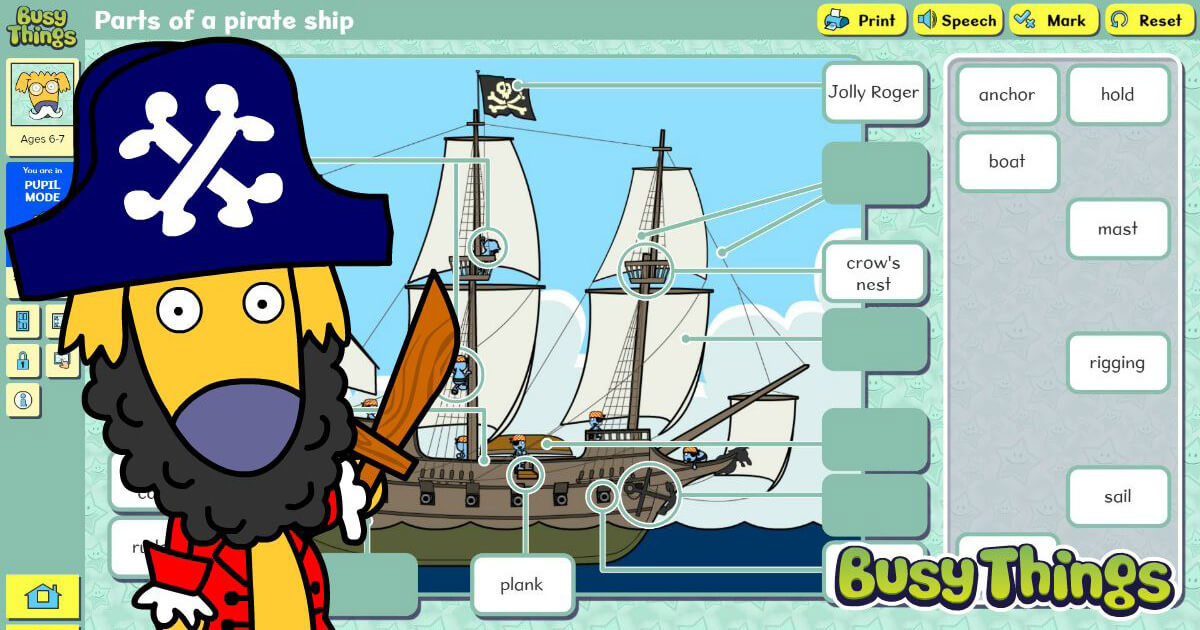 The 19th September is International Talk Like a Pirate Day – a day that has randomly been celebrated since 2002. It would seem that, after Jack Black and his cronies from Pirates of the Caribbean and Disney's Jake and the Never Land Pirates, the world has taken pirates to their hearts.
As a group, they are certainly different from the heroes we usually hold in high esteem. Just think about their greedy and mean-spirited nature, their drinking habits, their passion for fighting each other and general rebel-rousing.
Why celebrate International Talk Like a Pirate Day?
International Talk Like a Pirate Day is a day of fun and humour, but importantly for teachers can link to the English, Art and Design, and History curricula. In this blog, we highlight four activities you could plan for the day to help it go off with a bang! Read on for more.
Activity 1: Exploring parts of a pirate ship
The pirate ship is integral to any pirate story worth its salt, as it is not just the pirates' transport, but their home and their means of attack too.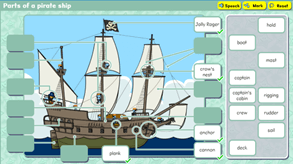 Knowing the parts of the pirate ship will also really help your pupils understand often-used terminology, such as 'hoist the mainsail', 'climb the rigging', 'all hands on deck' and, of course, the worst punishment of all, 'walking the plank'.
Play 'Parts of a pirate ship' here free!
Activity 2: Looking like a pirate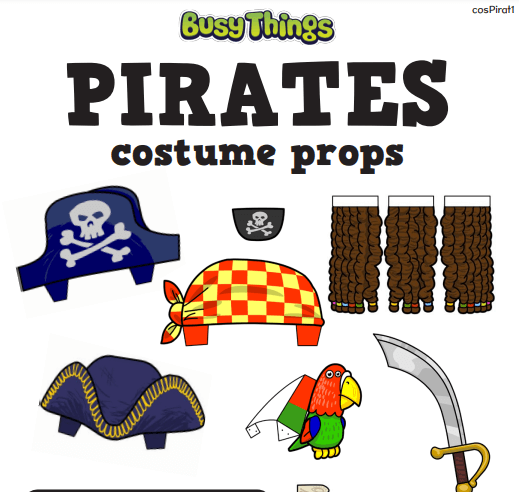 Our 'Pirates costume pack' focuses on the pirate himself, his appearance, clothing and accessories.
You may have real-life costumes you can mix and match with our paper versions, but at the end of the session, the children should certainly look the part. They could even have developed a backstory as to how they lost their eye or gained a trusted parrot.
Download the costume pack here free!
Activity 3: The pirate 'wanted' poster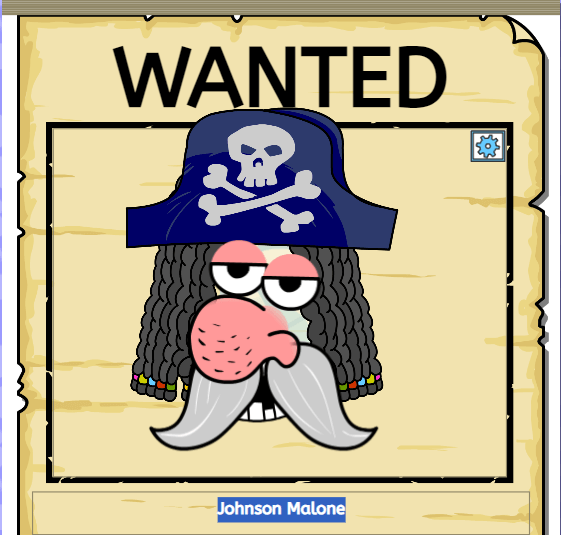 The third activity we've selected is a traditional 'wanted' poster.
Producing it will allow the children to get creative with names and adjectives to adequately describe the pirate they're seeking.
In place of the standard photo, they can either import a photograph they have, use one from the library or draw their own using the art tools provided.
Play 'Wanted: dead or alive' here free!
Activity 4: Exploring the language of the pirates
Our fourth and final activity has to focus on language. It is 'talk' like a pirate day after all!
As we all know, pirates have their very own particular turn of phrase. Given that, can your class incorporate the following words into a written piece of work? It could be a narrative, a letter or a conversation between two pirates.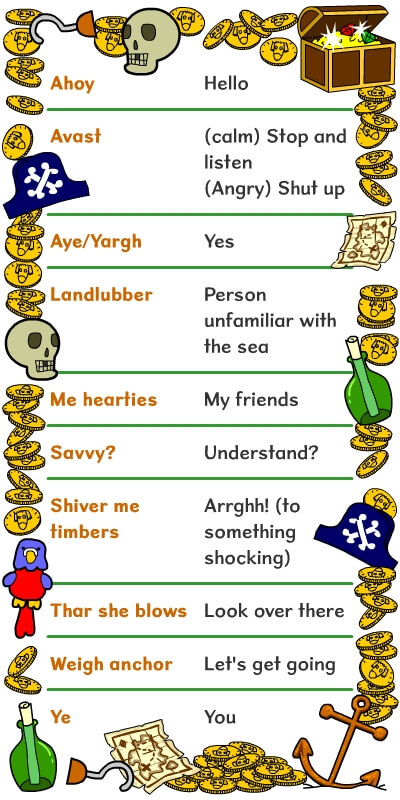 Who could pass themselves off as an authentic pirate?
Summary
We hope you have a great day on the 19th September. As part of this blog, we've made the three activities on Busy Things available to you free. These are: 'Parts of a pirate ship', 'Pirates costume pack' and 'Wanted: dead or alive'.
Prefer a guided tour? We're happy to give you a Zoom tutorial to explain the best way to use Busy Things. Simply click here and we can arrange that for you!