British Science Week – Free activity pack
British Science Week – Free activity pack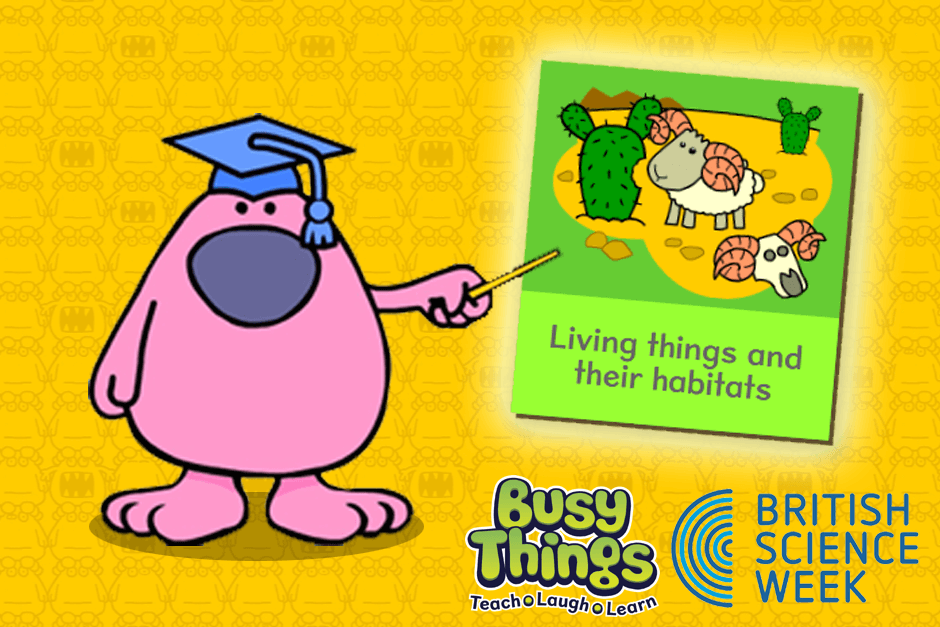 British Science Week aims to celebrate all things science, engineering, technology and maths – or STEM for short!
This year the theme is 'Our diverse planet' and events will be running throughout the UK from 6 – 15th of March.
We wanted to make it really easy to get involved so have created a free activity pack! We've hand selected a few of our activities and worksheets that will be perfect for this years British Science Week.
To find out if there are any events running locally to you check out Science Live.
Science in Early Years and Primary
For Early Years children the aim of science activities is to help develop their observation skills and to get them talking about their world and the plants and creatures that live in it.
At age 5-6 children will begin laying the foundations for a more detailed and systematic understanding of the natural world, and start to make careful observations of their own.
By age 7-11 a real curiosity about the world around them should now be instilled as children deepen the scope of their science knowledge through a widening range of topics.
Busy Things science games and activities are developed to support each stage of learning and designed according to the school curriculum so you can be sure that they are helping to develop and support the scientific skills that children are learning in the classroom.
So, what's in our British Science week free activity pack?
'Our diverse planet' is still quite a broad topic! There are many diversities to celebrate – biological, cultural, social or the diversity of knowledge or STEM careers.
We decided to hone in on biological diversity and animal life.
It's a bumper pack this one – 20 pages of free fun! From colouring, to classifying, to climate labelling – there's something for children of all ages to get involved with!
Here's a round up of the activities included in our British Science Week FREE activity pack…

Mini beast identification
Think you know your mini beasts? Cut out the labels and identify as many as you can…
Complete the animal drawing
A set of animals bodies are missing a few important parts! Help them by drawing in their legs, heads and tails.
The human body – label it's parts
Do you know your arm from your leg? Cut out the labels and match them up with parts of the body…
Herbivore, Omnivores and Carnivores – Who is who?
Animals can be classified by what they eat – can you put all of these animals in the right category? Draw a line to the right section.
Global Habitats – who lives where?
Different animals thrive in different environments – do you know which habitat each of these animals live in? Draw a line to their habitats.
Did you know that a fear of spiders is called arachnophobia? There's nothing scary about this spider though – can you label it's parts?
World climate zones – where in the world?
An areas climate determines what is able to live there, this makes our world a very diverse place. Cut out the labels and see if you can match them with the world.
As the season changes to Spring, many signs of new life appear in the animal and plant world – go on a nature walk to see how many you can spot!
What child doesn't love to get the crayons out? We've included a selection of animal colouring sheets, a lovely creative activity but they can also act as a great conversation starter – Where do you think the animal lives? What do they eat? What are their body parts called?
How to access your British Science Week Free activity pack:
Simply enter a few details below to download and print out your PDF…
Log in to Busy Things for even more STEM fun…
Busy Things includes tons of fun educational games and activities spanning the whole curriculum, not just science.
Some of the activities in this pack are available as interactive worksheets on Busy Things – kids love to keep trying until they get that perfect score!
If you're a Busy Things subscriber – Log in to Busy Things now and give them a go.
Not a Busy Things subscriber? Did you know you can trial Busy Things completely free? Take your free Busy Things trial now
We hope you will enjoy all our British Science Week activities! We'd love to hear your feedback, please leave a comment below…