Bett Award and Show Success!
Bett Award and Show Success!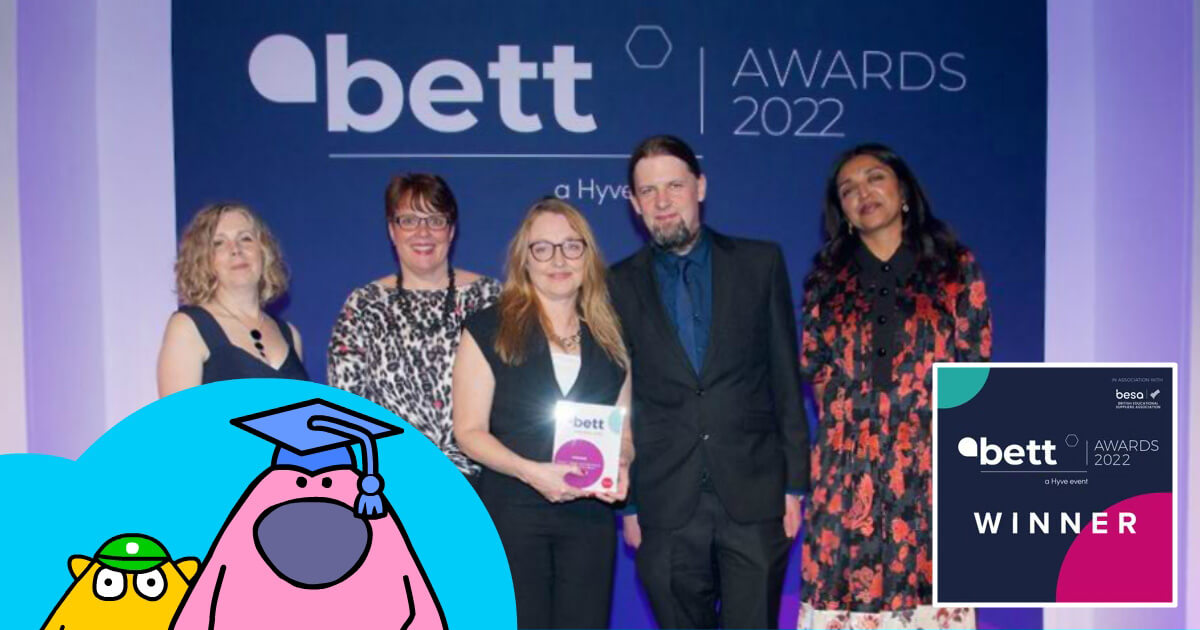 It was wonderful to get back into the swing of things and meet teachers and pupils face to face again at the Bett Show last week. Fantastic to be working alongside our colleagues at National Grid for Learning once again. But the icing on the cake was undoubtedly picking up a much-coveted Bett Award at the prestigious annual Bett Awards dinner.
What are the Bett Awards?
The Bett Awards are the Oscars of the educational resources world and are organised in association with BESA (British Educational Suppliers Association). They exist to highlight and showcase the most innovative and impactful education technology solutions. The judging is rigorous. The judges are drawn from a bank of experienced teachers with outstanding ICT knowledge, education consultants and advisers, and high-profile ICT journalists. As a result, an award win is a great endorsement to have!
We are delighted to have won the award for the following category:
Primary – Digital Learning Product – Broad Curriculum (other)
On presenting the award, the Bett judges said:
Busy Things is an extremely good value product with a very child-friendly and inclusive interface. The strength of this small company is their ability to be responsive, and for the user to feed into future product development is impressive.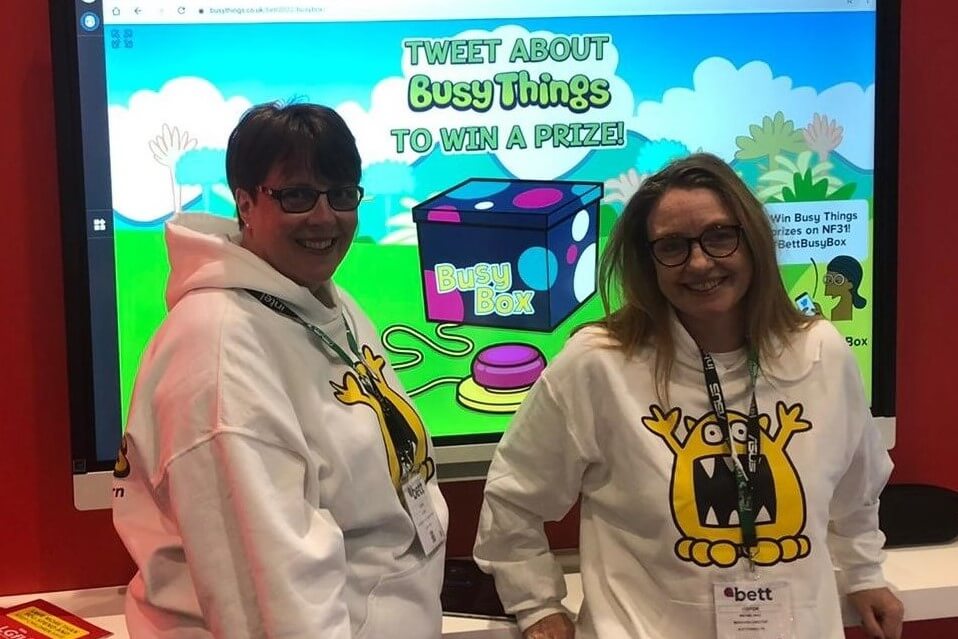 This latest award takes us to our 7th Bett Award win, and recognises the changes we've pushed through over the last couple of years. These include the introduction of My Busy Things, Google Classroom and Microsoft integration and more content customisation features, all of which were very well received at the show itself too. For more specifics, why not take a look at our pre-Bett blog?
What next?
Now back in the office, we are keen to build on the momentum gained at the Bett Show and keep the conversations going with schools. We set up a significant number of trials and Zoom calls whilst on the stand for new and existing customers, so we'll be looking to follow those up in the next few weeks.
We'll be ensuring that:
schools can see what Busy Things offers, and
they know how to use it to best effect to meet their school's individual needs.
If your school is among those we talked to, please feel free to get in touch with any questions. We're here to help!
If you missed us at the show, were unable to attend, or would just like to learn more about Busy Things, we'd love to hear from you too! Contact us here or set up a free trial to see our award-winning activities for yourself!