Bett 2022: What to Expect
Bett 2022: What to Expect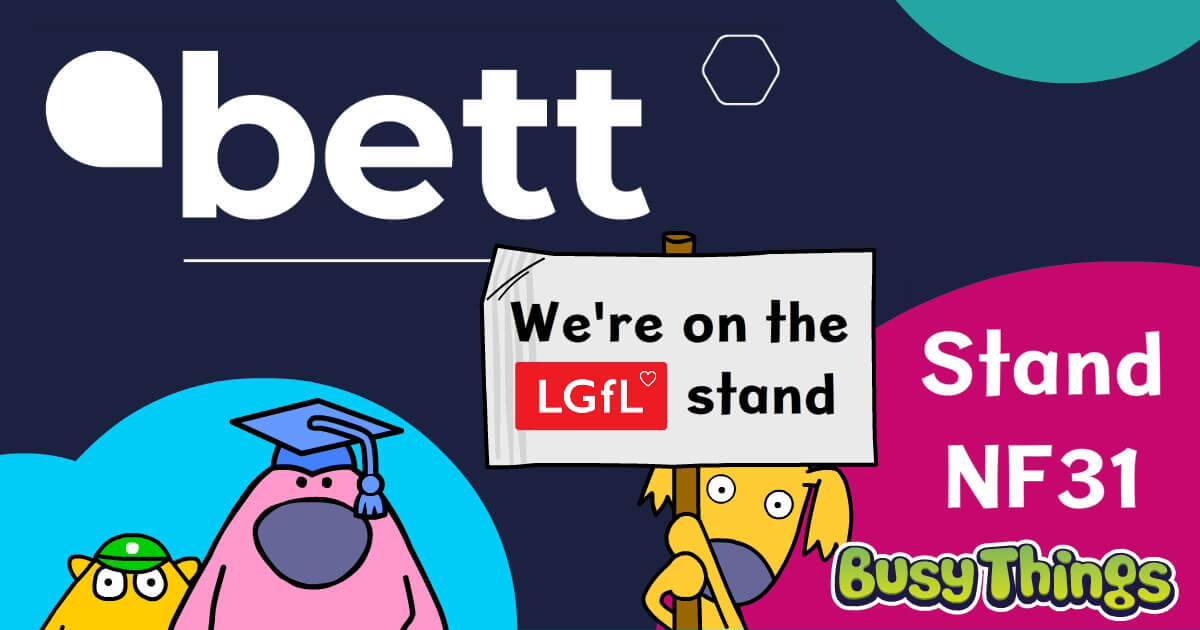 The Bett Show is back this year and taking place 23rd-25th March at ExCeL London. We're very excited to be exhibiting on the National Grid for Learning (LGfL) stand (NF31) and delighted to be able to share our inspiring content and platform in person with you once again.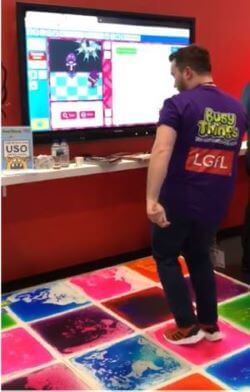 Did you know that if your school is part of the London Grid for Learning, you can access Busy Things for free?
Whether you are an LGfL school or not, you'll get a warm welcome on stand NF31! We'll have our team on hand, along with our trusty dance mat, to guide you and your pupils through some of our Busy Code exercises, and alongside that, will be giving demonstrations and answering questions on all of Busy Things' activities and features throughout the three days.
What's new with Busy Things?
If last time you saw us was at Bett 2020, then you'll notice lots of changes on Busy Things. And we'd love to run through them with you.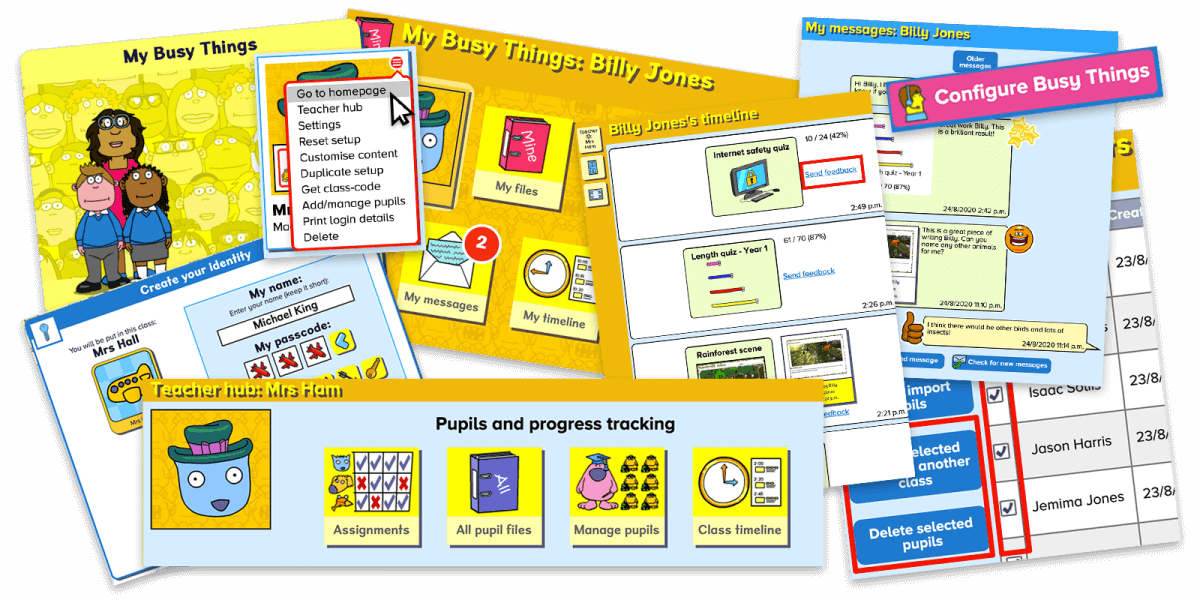 One of the most noticeable is the introduction of My Busy Things, which is a feature that allows you to:
organise your pupils into teaching groups,
assign them differentiated work,
track their progress in pupil and whole-class timelines, and
give feedback on work to pupils within the platform. (You can choose between audio and text with emojis.)
In addition to this, we now have single sign-on functionality, new content types such as quizzes, reading and comprehension activities, ready-made lesson plans, tutorials over Zoom and more!
We're really proud of how far we've come, and the changes definitely helped us secure our finalist listing in the Primary Digital Learning Product – Broad Curriculum category of the Bett Awards. We'd love further endorsement in the form of an actual award, but we'll have to see what the night of the 23rd brings. Keep your fingers crossed for us!
Would you like to meet?
It would be fantastic to see you at Bett, whether you're an existing subscriber or a school that's not met us yet.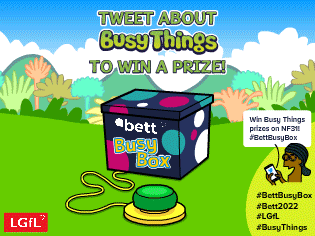 We'll be offering prizes on the stand from our Bett Busy Box. So, come see us, have a demo or a dance on the mat, or register for a trial or newsletter, and you'll be in with a chance to win some of our lovely merchandise.
Your class would just love it if you returned to school, yellow monster in hand, wouldn't they?
As things do get busy, we are booking meetings to ensure schools that want to see us, can. Just email us here and we'll organise a time that suits!
Wishing you a wonderful show and hoping to see you there!