Easter Pack for Schools Available Now!
Easter Pack for Schools Available Now!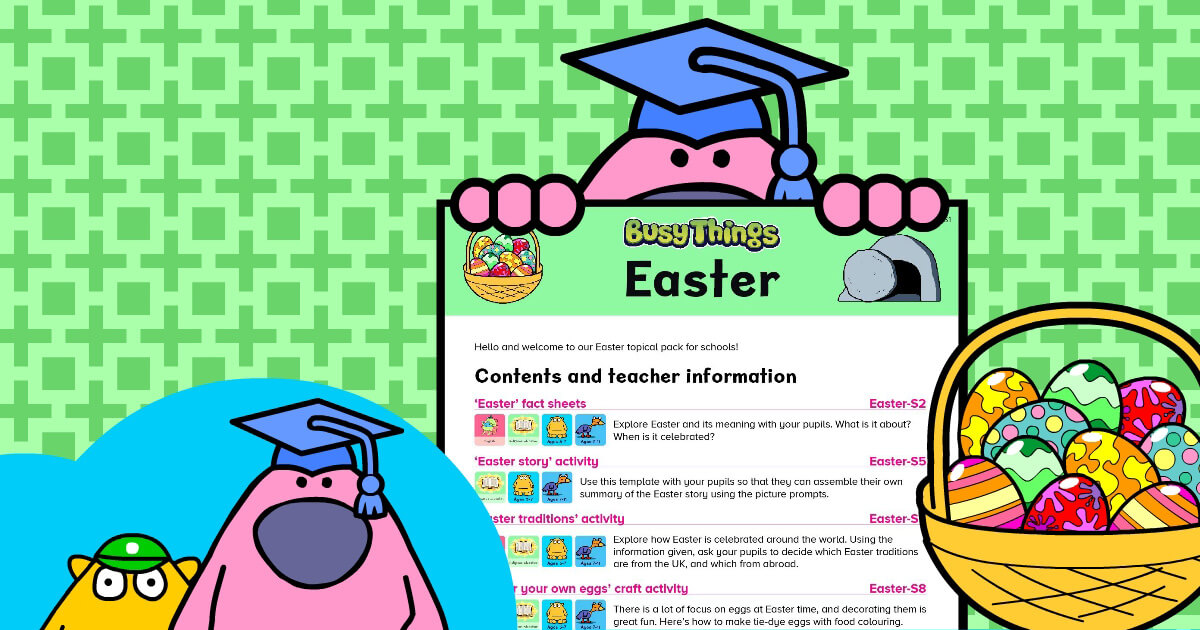 Easter is a wonderful time of year and our Easter pack is here to help you celebrate it.
There is such a lot to enjoy and take pleasure in at Eastertime. The school holiday. The first signs of spring (daffodils, bluebells, lambs and chicks). Delicious chocolate eggs and hot cross buns. What more could you really ask for?
Well, surprisingly, there is more beyond this excitement (or should I say, eggs-citement) because there is a more serious side of Easter. The belief that Jesus died on the cross on Good Friday and rose again on Easter Sunday is central to the Christian faith.
In our Easter topical pack for schools, we enjoy a great mix of both the religious and the non-religious. We have the story of the crucifixion, but also some great easy-to-do 'makes' and some word fun too.
Download it today and take a look!
The Easter pack includes:
• An Easter fact sheet, which explores the meaning of Easter by day
• A picture and caption matching exercise which will help your pupils summarise the events of the first Easter
• A page outlining some of the Easter traditions that exist here in the UK and further afield
• An egg-colouring activity
• A recipe for Easter nests
• A word game based on the letters of Easter Sunday
Download it now (below) and use the activities either in class, for homework or just for fun at home.
If your school has a Busy Things login, you'll have online activities available to you too.
These include decorating an egg online, and writing projects on The Last Supper, Good Friday and Easter Sunday with special clip art. Simply log in and type 'Easter' into the Search area within the welcome page. You'll see the full array of activities available on the right-hand side.
Don't have a login?
Why not take a trial out by clicking here and enjoy the Easter activities online, as well as the rest of the activities on Busy Things, for a full 28 days free! Need some help exploring? Just let us know here and we can arrange a Zoom call with you to show you around.
Happy Easter!