4 Learning Activities for Earth Day
4 Learning Activities for Earth Day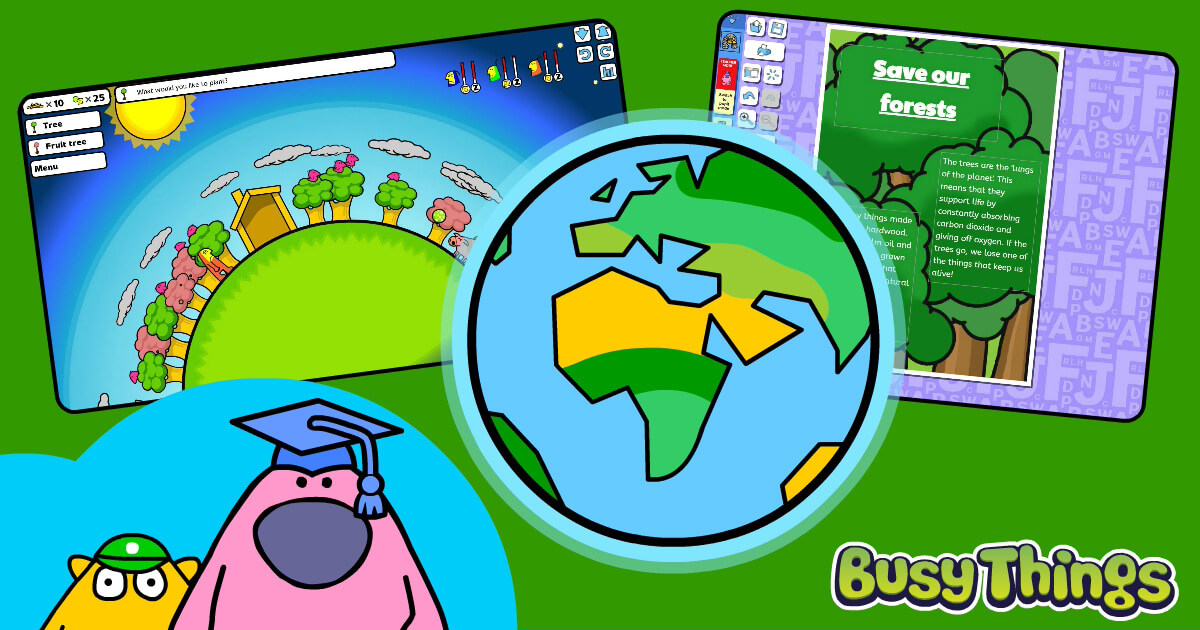 Inspire your pupils to care for the Earth this Earth Day (22nd April) with some of our activities! Below is a list of games and projects that your pupils could play on Friday (or indeed any day) to help them understand the issues of climate change and pollution, and realise how important conservation is.
What is Earth Day?
Earth Day is celebrated every 22nd April and is the biggest global environmental event in the year.
Some of its aims include:
• Raising awareness of the big environmental issues
• Ending plastic pollution
• Encouraging conservation and restoration
• Inspiring action on climate change
What can you do this Earth Day?
1) Teach your pupils about the big environmental issues
Busy Things has some great climate change resources, which it's developed with The Climate Coalition. These include a wealth of information-rich activities, including jigsaws, and writing and graph projects, which focus on:
• How climate change is affecting people across the world (various activities)
• Rising sea levels
• Global warming's effect on the ice caps
• Rainforest deforestation
• The world's energy sources
All include guidance notes giving teachers and pupils key facts.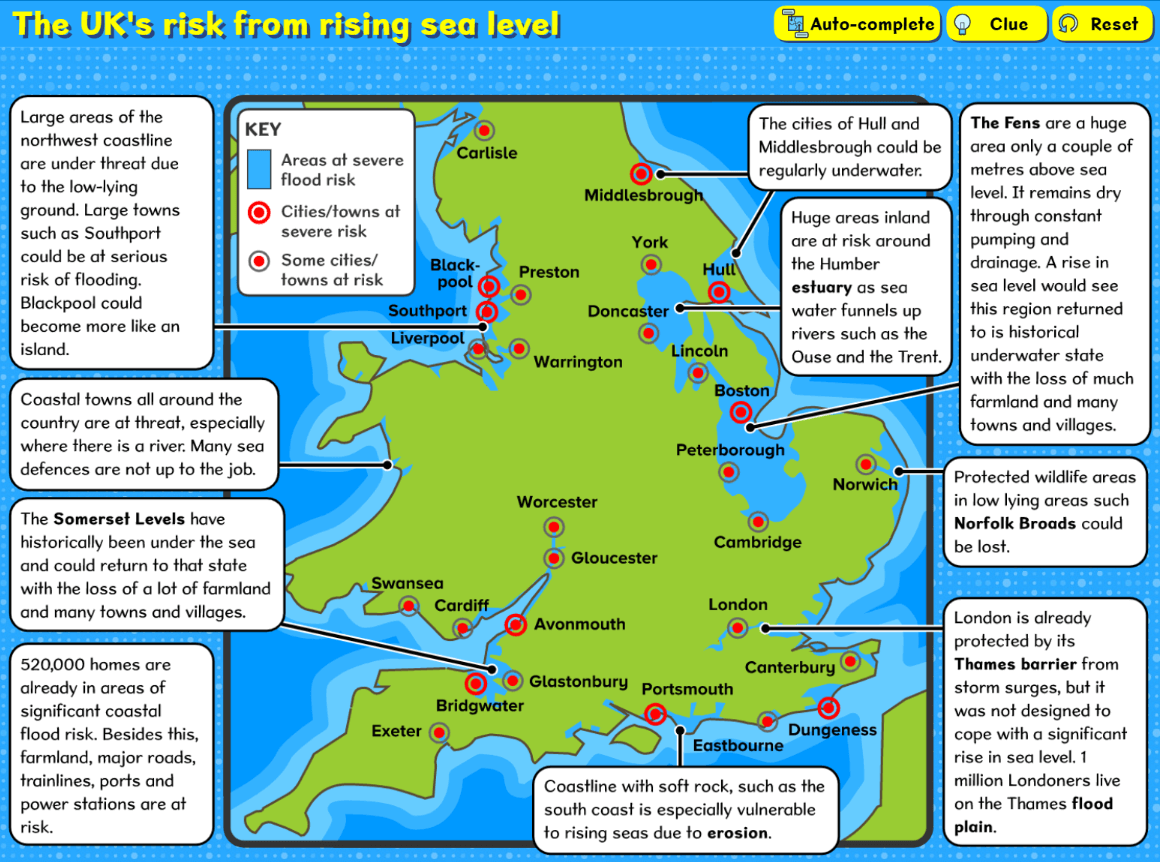 To find any of the activities, simply enter any of the keywords from their titles into the Search feature when you're in Teacher mode.
Your pupils may well have noticed minor changes in our climate too. Can they talk about these and what has caused them?
2) Inspire others to think about plastic
Get your pupils thinking about what is made of plastic, what is recyclable and the effect plastic has on the environment with the following activities:
• The 'Mixed materials – 2' sorting activity explores what is made of plastic, what of metal
• By creating a 'Recycling poster', your pupils will learn about what can be recycled and what can't
• Creating a 'Plastic in the oceans poster' will help your pupils uncover the facts about single-use plastics and its impact on sea life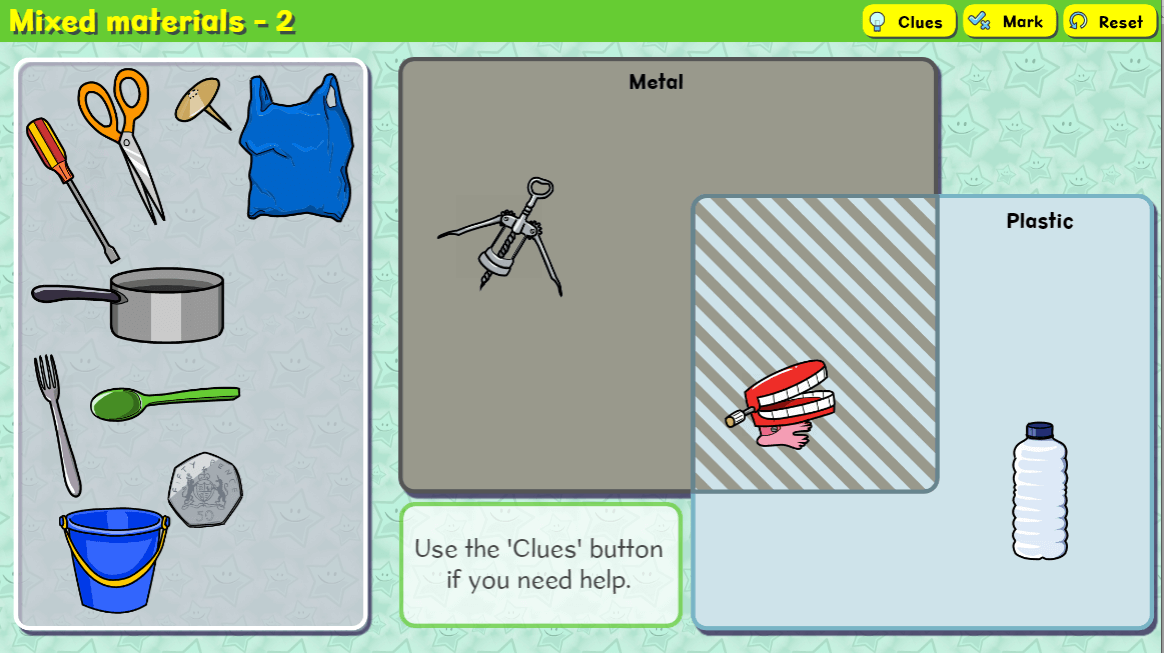 Again, find any of the activities by entering keywords from their titles into the Search feature.
3) Conservation and restoration
Caring for the environment and addressing the issues we've caused is paramount to halting climate change. You can help your pupils understand some of these issues in greater depth with the following activities:
• Habitats and ecosystems quiz
• Renewable and non-renewable energy sources
• Generating green electricity
For this section, we also have two fantastic simulator-style games: Eco worm world and Tree World. Eco worm world needs players to maintain the worms' happiness and health by looking after them in their tank. Tree World takes a broader perspective. Here players need to balance the needs of people, animals and plants to avoid an environmental crisis. Recently updated, it now includes more extreme weather conditions, such as storms and forest fires, as well as extra messaging to help the children head in the right direction.
4) Action on climate change
Posters are a terrific way to persuade others to change their way of doing things. Can your pupils encourage others to pollute less, recycle more and protect our forests with their hard-hitting posters?
The templates are available here, and again include guidance notes providing teachers and pupils with key facts:
• Pollution poster
• Forest campaign poster
There's a good selection of drawings available in the Clipart library too to help your pupils get their message across!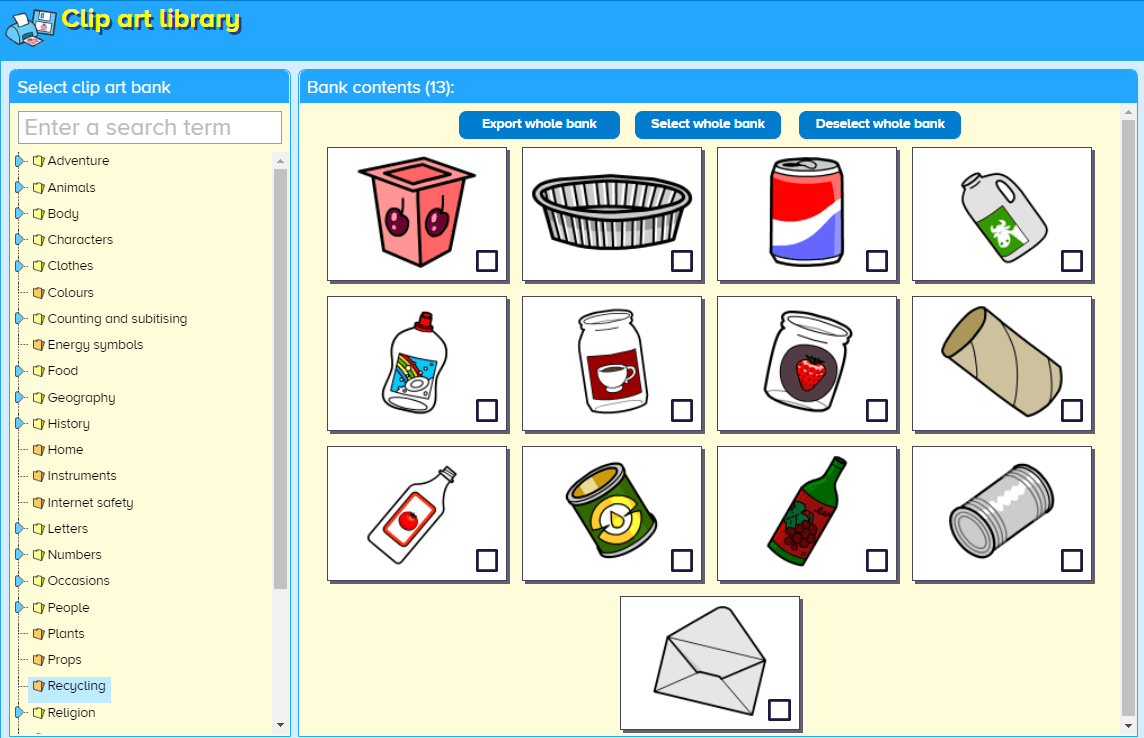 For those preferring to inspire action at the government level, our 'Letter to your MP' writing project template may help them hone the perfect message.
We hope this list of activities helps you to get your pupils thinking about the environment and what we can do to look after it better now and in the future. As indicated above, some of the activities we've made free to play for this week. If you play any, we'd love to know how you got on, so do please tag us in on your social media posts!
All are available to play if you have a Busy Things login, by simply typing in the keyword of the activity you are looking for.
Don't have a login? You can get one very simply by taking a no-obligation, 28-day free trial by clicking here.