World Music Day
World Music Day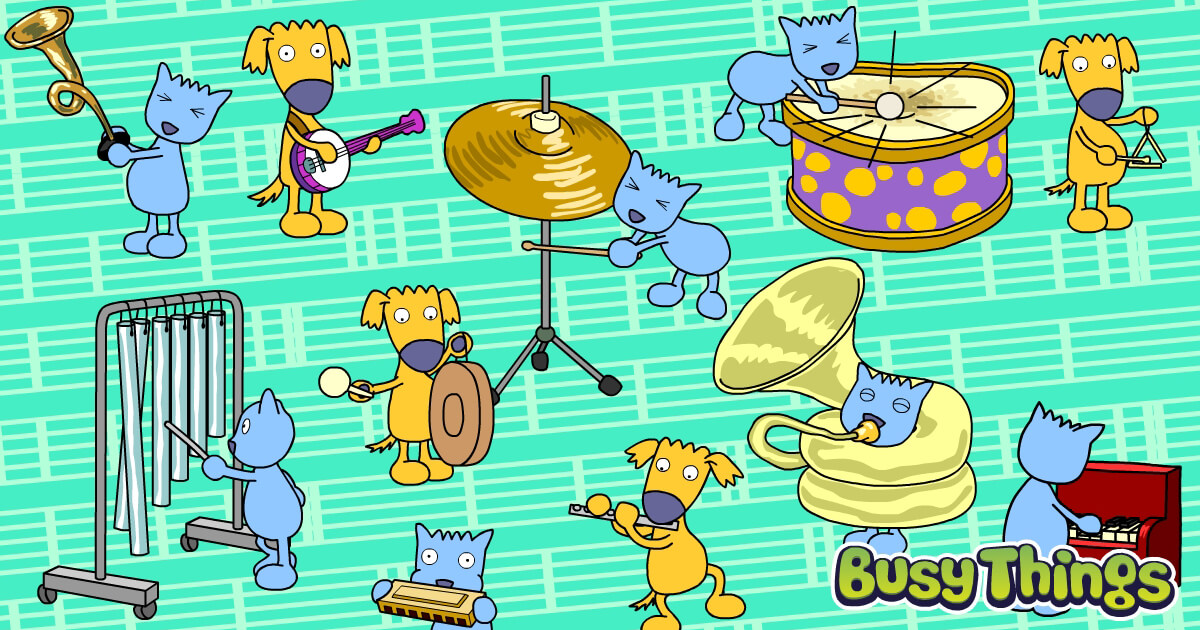 World Music Day, also known as Make Music Day, is celebrated on the 21st of June each year to mark the longest day of the year. It was started in Paris in 1982, which is why many still call it La Fête de la Musique, but today it is a major international event, celebrated in over 120 countries.
How to celebrate World Music Day at school?
We know that music plays an important part in primary school life: assemblies come to life with singing, schools entertain and spread joy through their choirs, and many children learn to play instruments inside and outside of school. What's more, research confirms it helps children's brain development.
World Music Day gives us another opportunity to celebrate our schools' musicality!
Here are some activity suggestions:
1) Songs. Encourage the children (and teachers) to bring in the name of their favourite song and play it to the class.
2) Impact. Share a distinct genre of music, be it celebratory, joyous, sad or mindful, and discuss how it makes you feel.
3) Quiz. Hold a music quiz featuring songs of different genres and from different decades.
4) Instruments. Bring in a little-played instrument for the children to try.
5) Create your own instruments. What can you create with what you have around you? A mini guitar?
The important thing is to have fun with it, so anything goes really!
How Busy Things can support your World Music Day celebrations
Busy Things has a wealth of music activities for EYFS right through to Key stage 2, that will captivate your pupils and encourage them to explore more.
Sound Garden is an activity that is fantastic for the very young. Children can hear the different rhythms and have great fun combining them!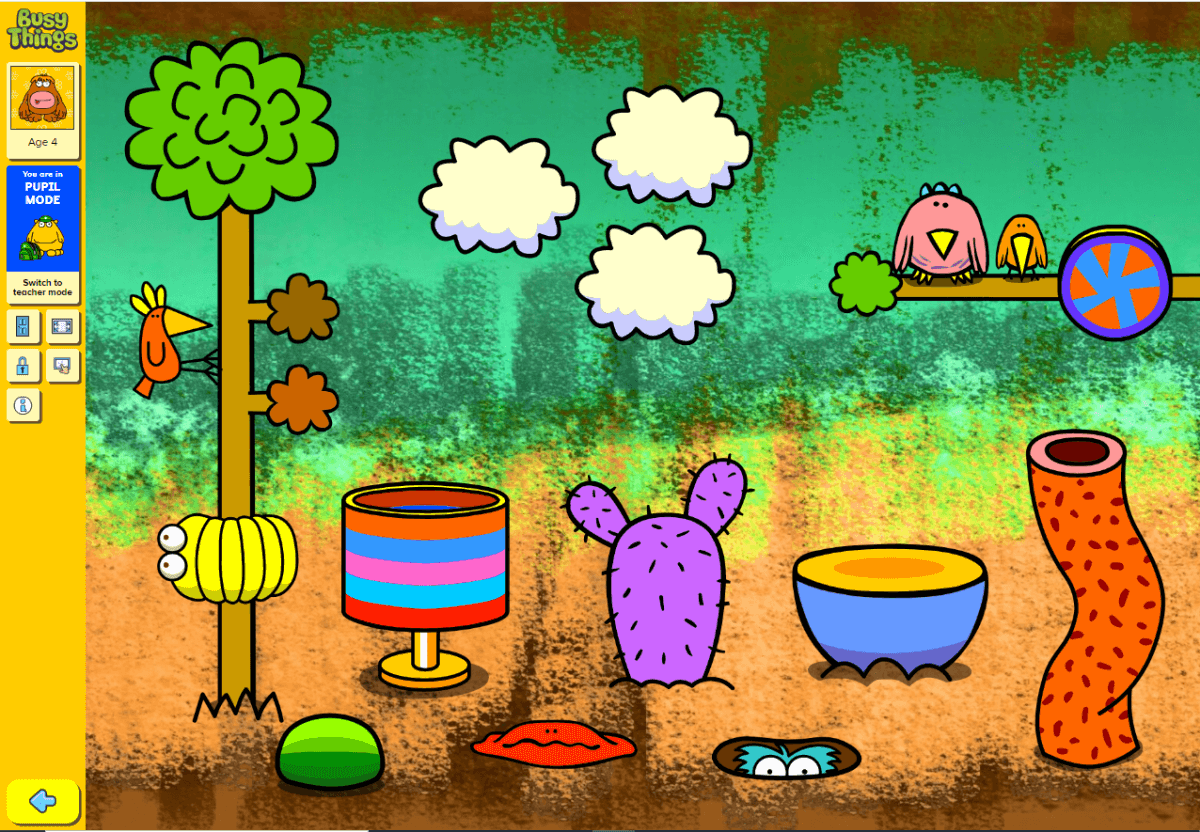 At Key stage 1 level, pupils can explore sounds in a more advanced way and experiment with tempo, rhythm and pitch.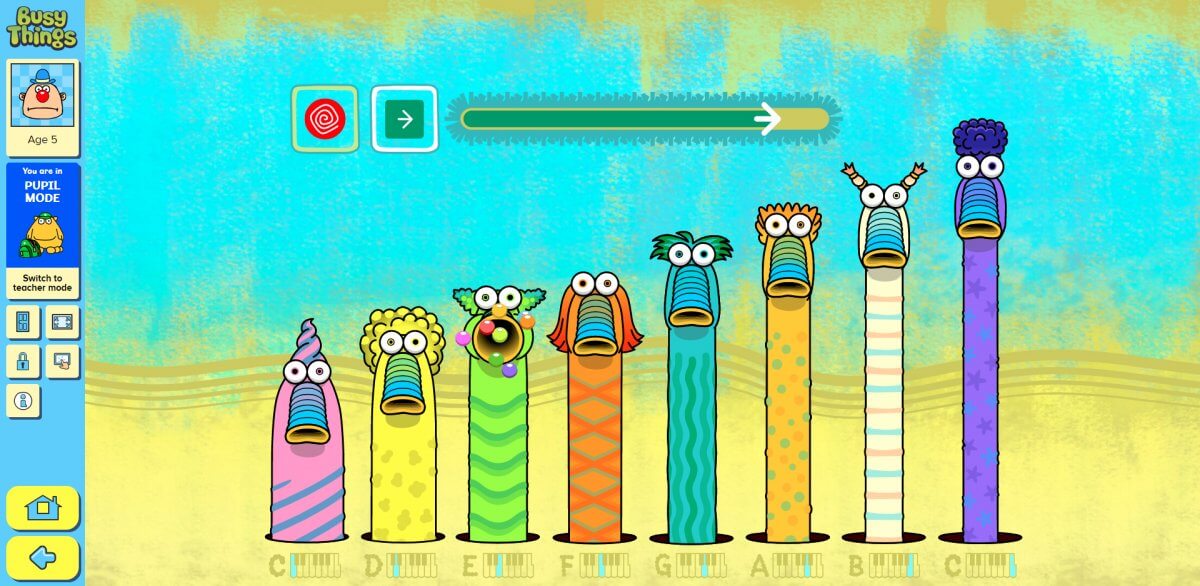 By playing What's in the box children can hear each individual instrument and see how it's played too. Whilst playing our newly-updated Monster scale allows the children to compose and play back their first simple piece of music.
At Key stage 2 level, pupils can find out more in-depth information about the instruments that make music. From the parts of an individual instrument to the different instrument types (brass, woodwind, etc.,) from the sections of the orchestra to musical notation, Busy Things has it covered!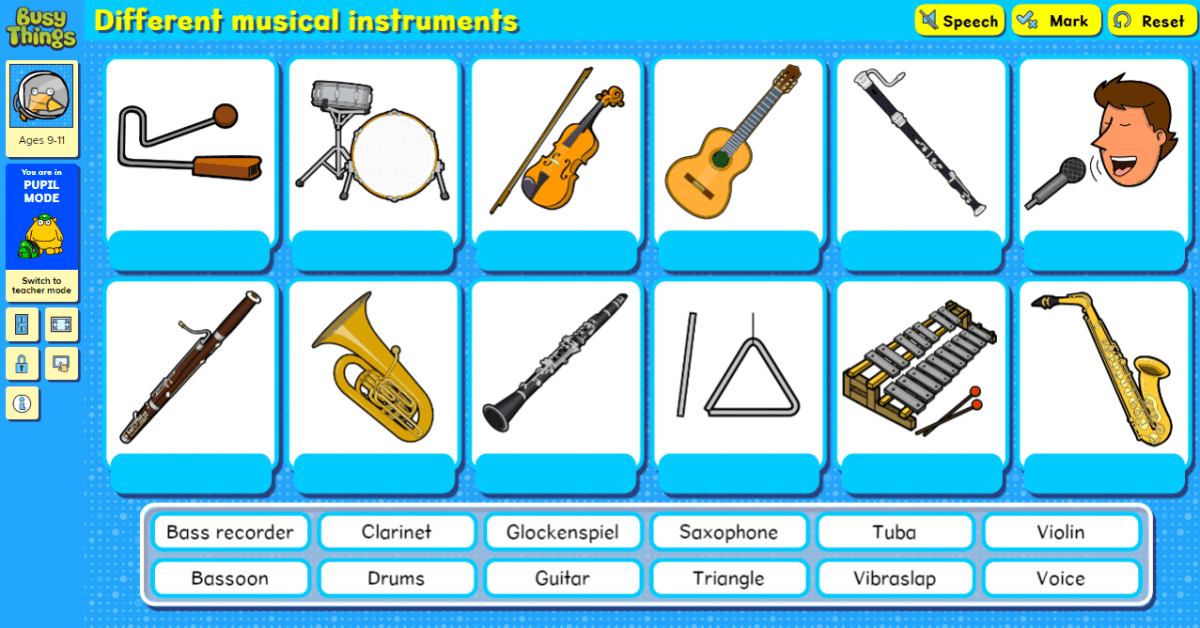 Like a free trial to see more?
If you'd like to try more of the activities and games we offer for music, why not take a 28-day free trial and explore our platform at your leisure? Just click here.
Need help identifying the activities that would suit you best? We're happy to give you a Zoom tutorial to explain the best way to use Busy Things. Simply click here and we can arrange that for you!
We hope you have a wonderful World Music Day!