FREE Winter Topical Pack for Schools!
FREE Winter Topical Pack for Schools!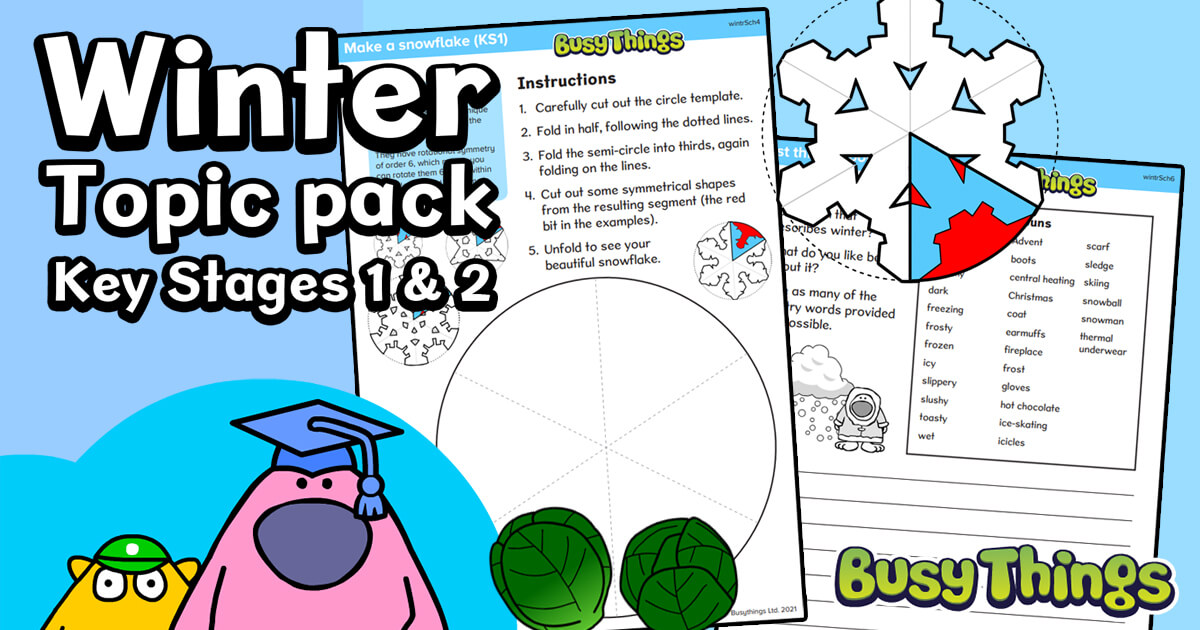 We've lots of fun activities for you to enjoy with your pupils this winter term with our free Winter topical pack. It will educate them, stimulate their brain cells and entertain them!
What's in the Winter topical pack?
The pack explores all aspects of winter including:
the weather traditionally associated with it,
more recent weather trends, and
seasonal produce.
It also includes creative snowflake activities, where pupils can make their own paper snowflakes!
Write about winter – Use the template with your pupils to either write about winter or draw pictures that represent winter.
Climate change and winter – Review our winter weather facts from the Met Office to understand how snowfall varies across the country and how general weather trends are changing. Then, ask the children to find out what winter was like when their parents/grandparents were young. Has winter changed significantly?
Make a snowflake – Use the template to create hexagonal, symmetrical snowflakes. There are two versions: a simple version for Key Stage 1 (as below); a more advanced version, which involves more folding and sharper scissors, for Key Stage 2.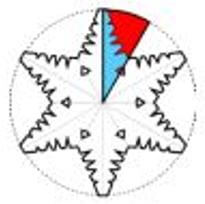 Best things about winter – Use this template to inspire your pupils to write about what they like best about winter using winter-specific vocabulary. Will it all be about Christmas or could ice-skating or sledging feature?
Winter fruit and vegetables – Sort the fruit and vegetables into two groups, those we eat in the summer and those we eat in the winter.
How to access your FREE Winter topical pack
If you're currently trialling Busy Things or subscribe already, you'll be able to access the Winter topical pack by clicking on 'Special events' then 'Winter' within the teacher tools on the welcome page.
If you can't currently log in to Busy Things, simply enter your details below and click on the button. You'll then be able to download the pack.
Want to see more?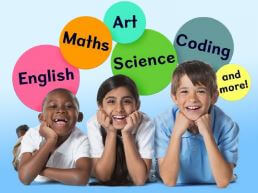 Busy Things offers a huge collection of interactive, curriculum-linked games and activities for 4–11-year-olds, which help make learning fun and engaging.
It's ideal for use on whiteboards, desktop computers, laptops and tablets, and supports maths, literacy, phonics, science, and more.
As a teacher, you can try Busy Things completely free for 28 days. Simply click here to sign up for a free trial!
Psst! If your school is new to Busy Things and you attend a Zoom tutorial, we'll give you 50% off the standard subscription fee.
We hope you will enjoy all our Winter topical pack has to offer! We'd love to hear your feedback, so please do leave a comment below…