Cross-curricular Christmas Activities for Your Primary School Classroom
Cross-curricular Christmas Activities for Your Primary School Classroom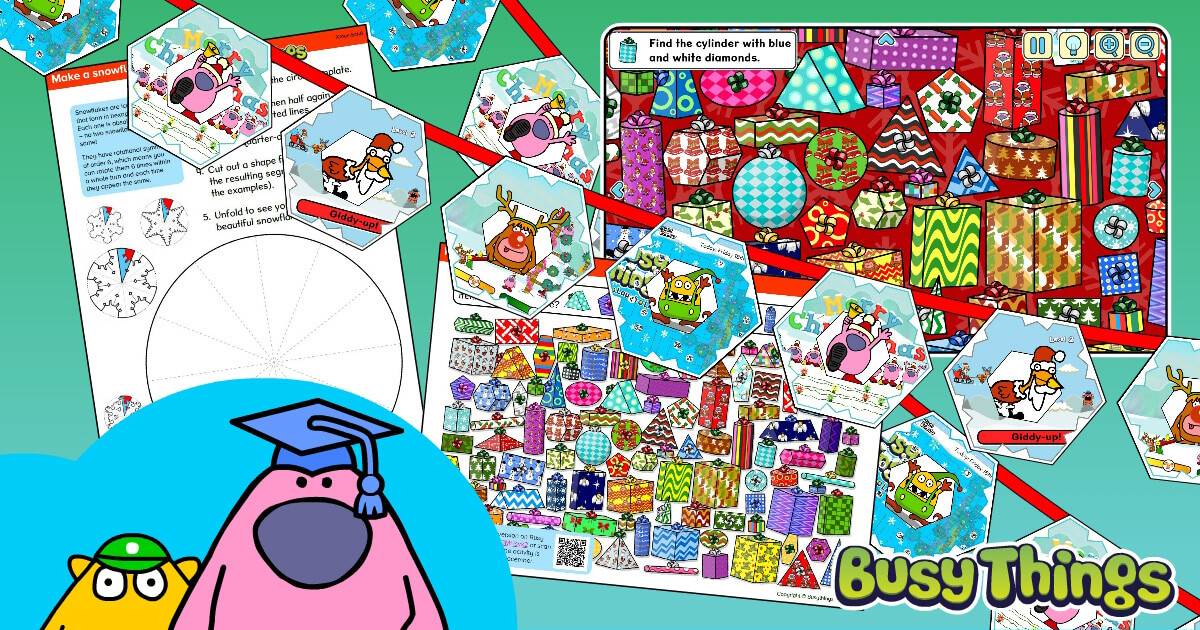 It's that time of the year when our thoughts inevitably are taken over by Christmas. The big autumn events are over and Christmas advertisements are flooding the TV schedules! We're certain you'll be in planning mode already with Christmas fayres, nativity plays and carol concerts all in the pipeline.
Here at Busy Things, we're the same. And today we're excited to showcase our online and offline cross-curricular activities for schools for the festive season.
Offline Christmas Activity Pack
Just in time for the run-up to Christmas, we've updated our Christmas activity pack for schools. It's getting bigger each year and includes Citizenship, Science, Art and Computing activities! In it, you will find:
A fact sheet about Christmas
A Christmas tradition and meaning matching activity
A Christmas card make
Busy Things' Christmas bunting for the classroom
A present-finding activity
Snowflake-making activities
Santa-themed coding puzzles
Download your copy here!
We hope you find something that will appeal to your pupils. Our particular favourite is the bunting, which proved really popular for both the Queen's Platinum Jubilee and King Charles' coronation. It's a great way to get everyone involved in the classroom's festive makeover, and quick and easy too. Why wouldn't you put up at least a couple of garlands, along with your snowflakes?
Online Christmas activities to bring festive cheer to your learning
Log in to www.busythings.co.uk and you'll find cross-curricular Christmas activities galore! We've highlighted a few below but go online to see the full selection.
Enjoy maths with a Snowball shootout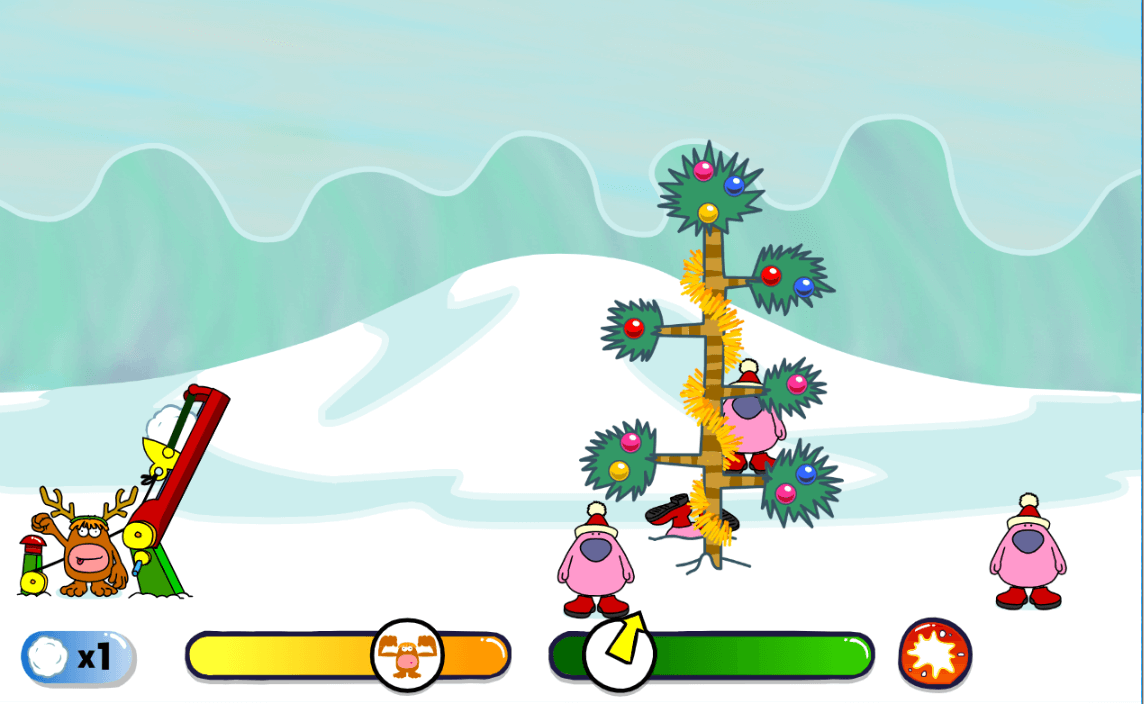 This Christmas version of Mudball shootout is always a crowd-pleaser.
Can your pupils angle the cannon correctly and launch the snowball with just the right amount of force to hit the pink man each time?
Delight in musical merriment with Jolly jingles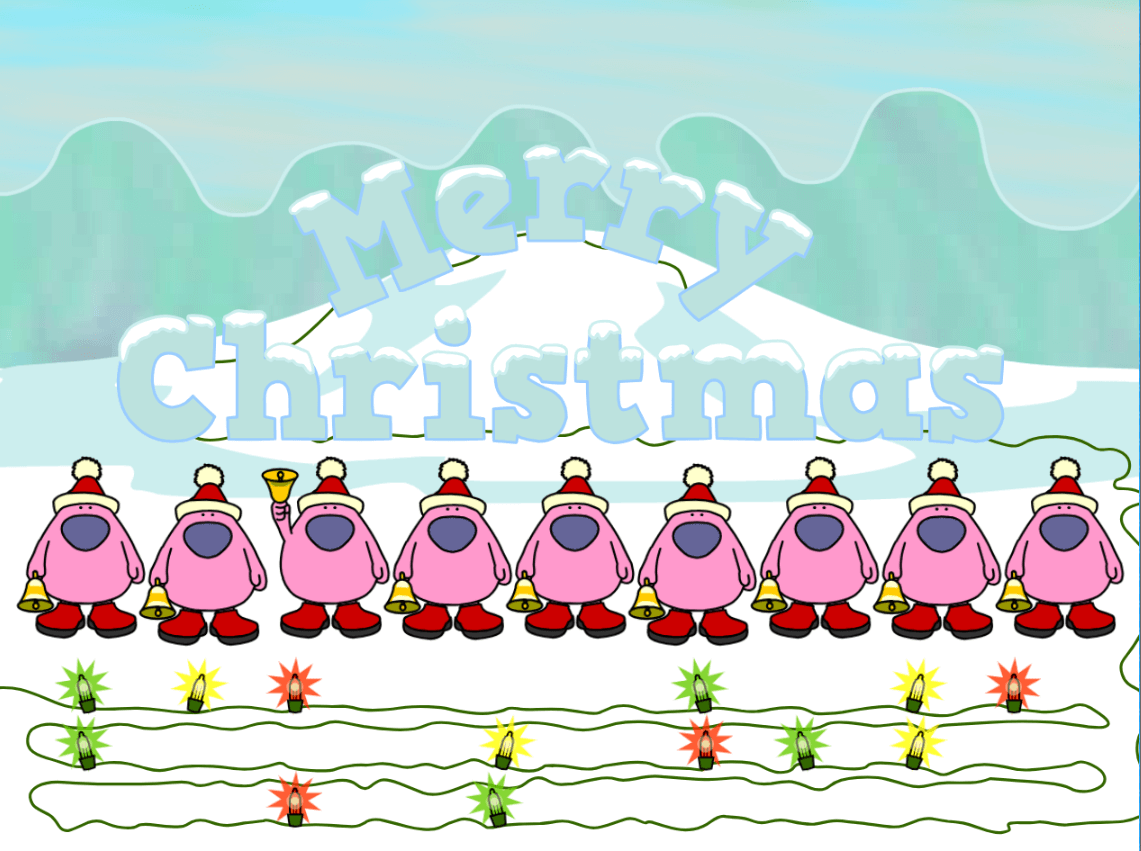 Follow the monster and click on the pink man he's selected so that he'll ring his bell.
Can your pupils recognise the Christmas carol the pink men are playing?
How many notes need to be played for your pupils to work out each one?
Collect candy canes with the Miner birds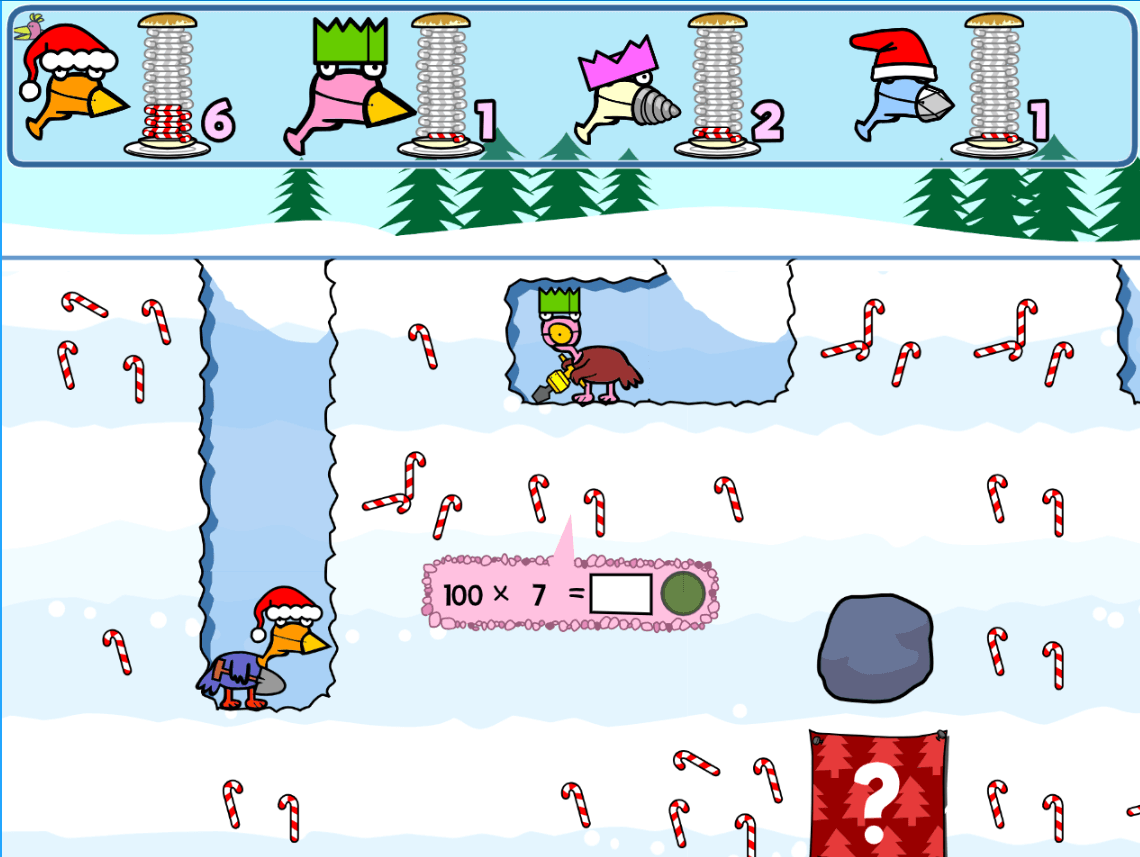 The Miner birds series of maths activities is always a favourite, and the Christmas version is no exception.
The first chicken to collect 20 candy canes is the winner!
Search for a gift in our NEW! Where's my present? activity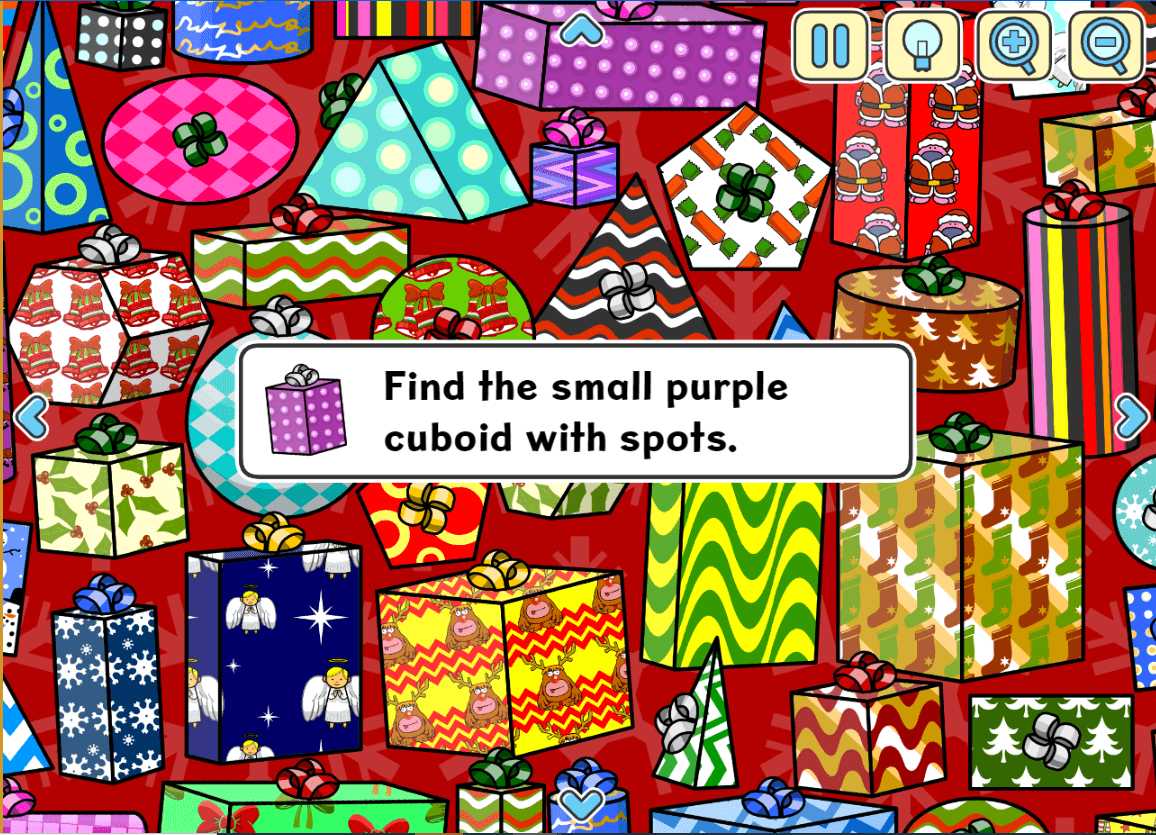 We all know that Christmas isn't all about the presents, but they are undeniably a part of the festivities.
New for this year, we have our Where's my present? search activity. Just like in the Busy world interactive search activity, players need to find things within the screen.
Help Santa match deliveries to words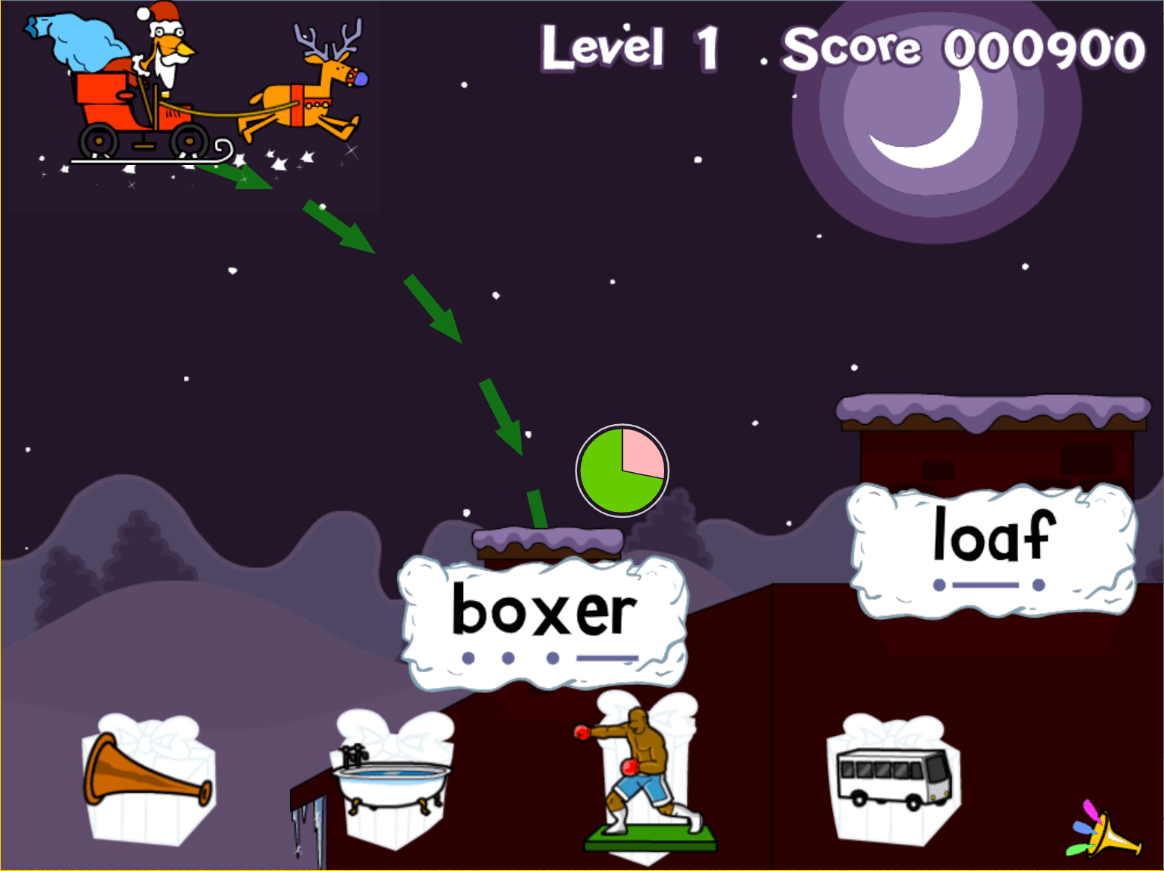 The Santa's sleigh dash series of activities is a whole lot of festive fun, with its Jingle Bells soundtrack and sleigh bells!
With the Words version, players need to match written words to their images.
Colour some festive scenes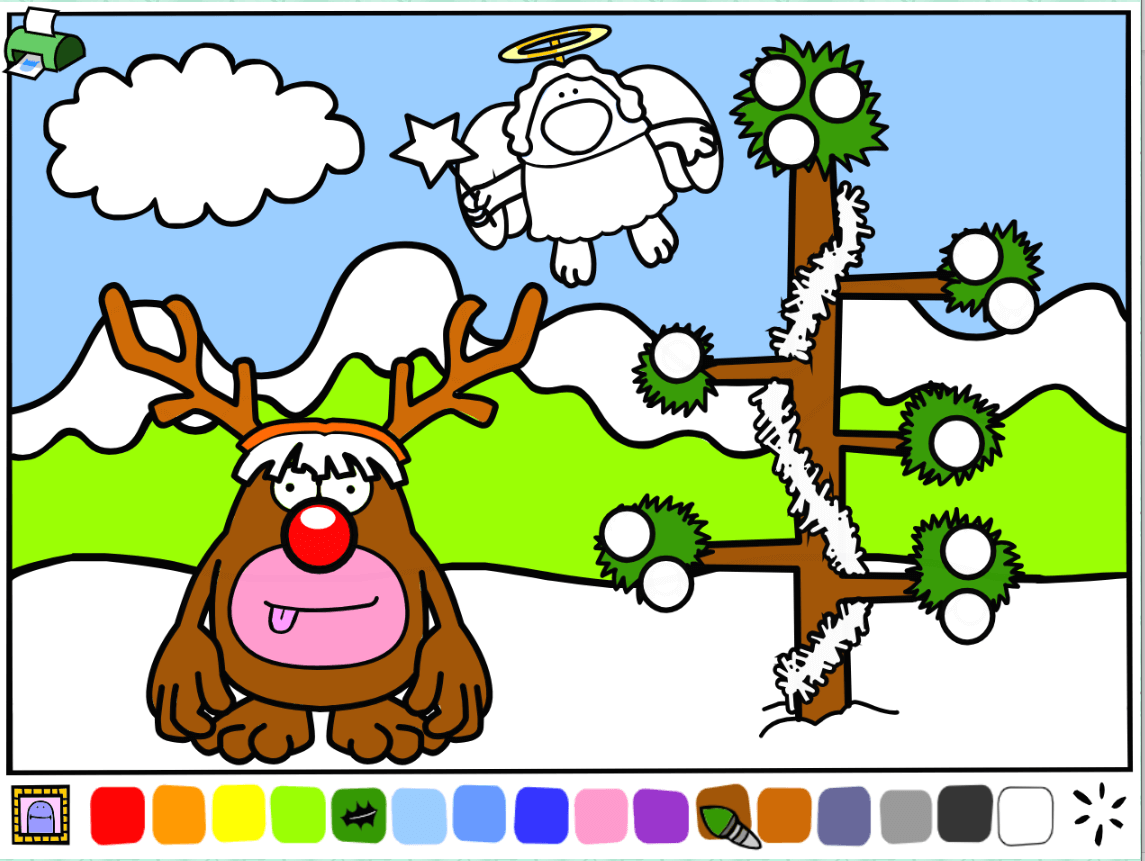 Last but not least, we've some colouring templates for the children to enjoy.
Available online or offline as a printable pdf, your pupils can choose from a range of templates. Try our online Christmas colouring book here or access the pdf here!
Summary
We hope this blog has given you some new ideas to incorporate into your Christmas activity plans.
As part of this blog, we've made some of our activities free to play until Christmas. These are: Snowball shootout, Miner birds: Christmas edition, Santa's sleigh dash – Words and Christmas colouring book. The pack and colouring pdf are also free to download. Just click the links above to download them!
Like what you see?
If you'd like to see more of our activities, we'd love you to take out a free 28-day trial with us! Simply click here for this. You're more than welcome to have a virtual tour via Zoom too. If you'd like one, contact us here and we'll get in touch!