We're Exhibiting at Bett 2023
We're Exhibiting at Bett 2023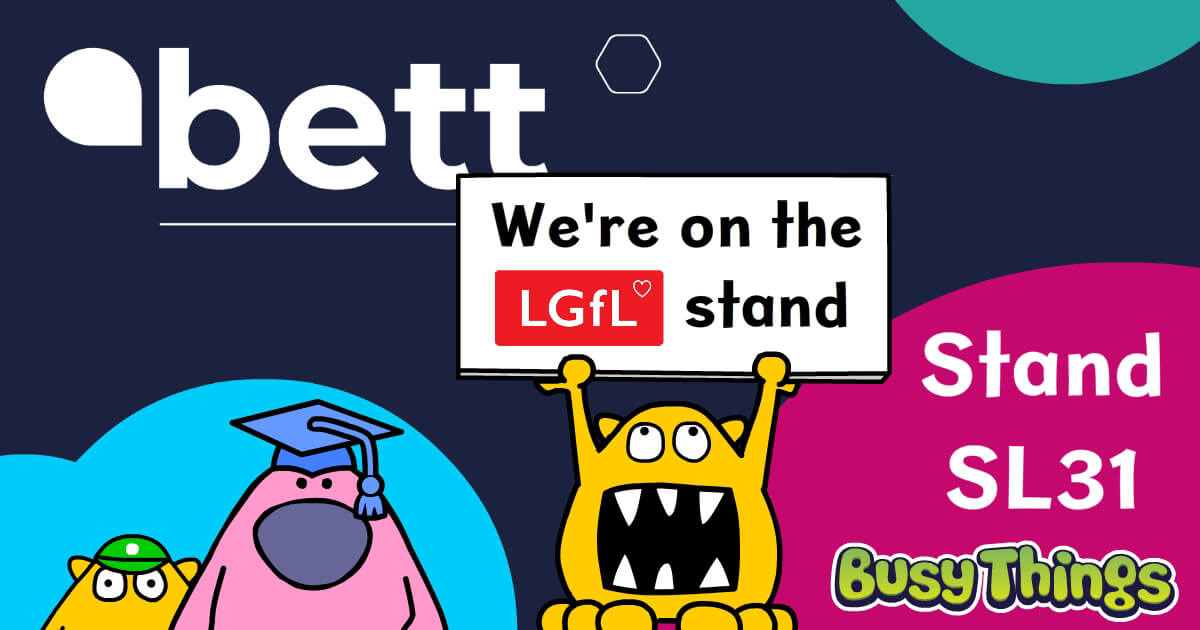 Bett 2023 is taking place 29th-31st March this year at ExCeL London. Once again, we'll be exhibiting with our friends from the National Grid for Learning (LGfL).
Did you know that if your school is part of LGfL, you can access Busy Things for free? Not doing so? Come and see us, and we can arrange that free access for you!
Whether you are an LGfL school or not, you'll receive a warm welcome on stand SL31! Our team will be on hand, along with our new and improved dance mat, now equipped with flashing lights! We'll be looking to share some of our inspiring content with you, as well as to guide you (and your pupils) through some of our Busy Code exercises. It promises to be great fun and a wonderful opportunity to give you a personalised demonstration of our award-winning activities and features.
What's new with Busy Things?
Busy Things continues to go from strength to strength. Year after year, our bank of activities keeps on growing, as does the depth of our offering.
Since Bett last year, we've added over 85 new activities, added guidance and vocab to our writing projects and expanded our Resource Maker to include both a word search maker and phonics screener.
In short, we've a lot to show you!
NOTE: One of the new activities is Number Gym, which is great for children in Reception, Year 1 and Year 2. We've made it free to play until after Bett. Play it here!
Have you been nominated for an award this time?
You may remember that this time last year, we were nominated in the Primary Digital Learning Product – Broad Curriculum category of the Bett Awards, which we went on to win!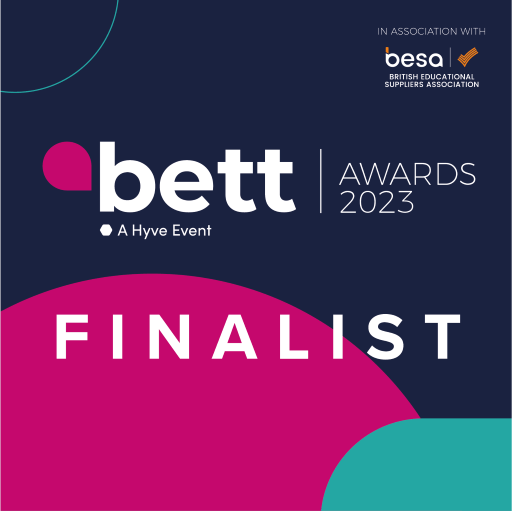 This year, we're a finalist in the Early Years – Digital Product or Service category.
We're delighted with this as it pays testament to both the quality of our product for Early Years and the depth of our offering.
Winners will be announced at the Bett Awards dinner on the 29th, so keep everything crossed for us. Follow us on social media too, as we'll be sending out nervous and excited posts throughout the evening.
Would you like to meet?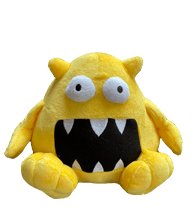 It would be fantastic to see you at Bett, whether you're an existing subscriber or a school that's not met us yet.
You could have a turn on our Wheel of fortune and see if you can win some of our Busy Things-branded items from our Bett Busy Box. There are many prizes to be won, including our much-loved plush yellow monsters.
So, come and see us, have a demo or a dance on the mat, register for a trial or give us a 30-second testimonial. Your class would just love it if you returned to school, yellow monster in hand, wouldn't they?
As things do get busy, we are booking meetings to ensure schools that want to see us, can. Just email us here and we can organise a time that suits you.
Not able to get to Bett 2023?
That doesn't stop you accessing a free trial of Busy Things and finding out more about what we offer. We encourage schools year-round to try our platform for themselves and play our activities with their pupils before subscribing. We can give you a guided tour via Zoom too. Just get in touch here!
Wishing you a wonderful show! Hope to see you there!