Spring: 5 Great Activities to Celebrate It
Spring: 5 Great Activities to Celebrate It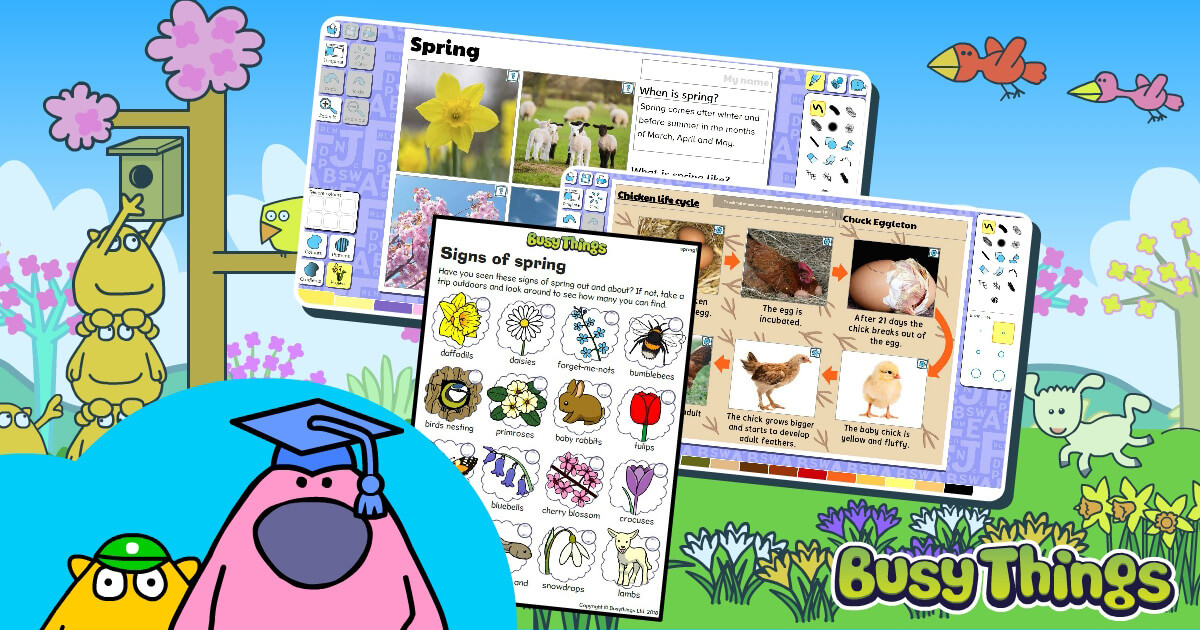 Spring is a wonderful time of year, which brings with it longer days, warmer weather, new beginnings and, we're all thinking it, the all too delightful but calorific pancakes and Easter eggs! When it starts depends on whom you ask, but people generally consider it to be either 1st or 21st March.
In this blog, we focus on some activities which work really well in the school setting.
1. Getting outdoors to spot the first signs of spring
It may still be a little chilly, but as soon as you see the first bluebells and daffodils in bud, it's great to head outdoors to explore any open spaces near school.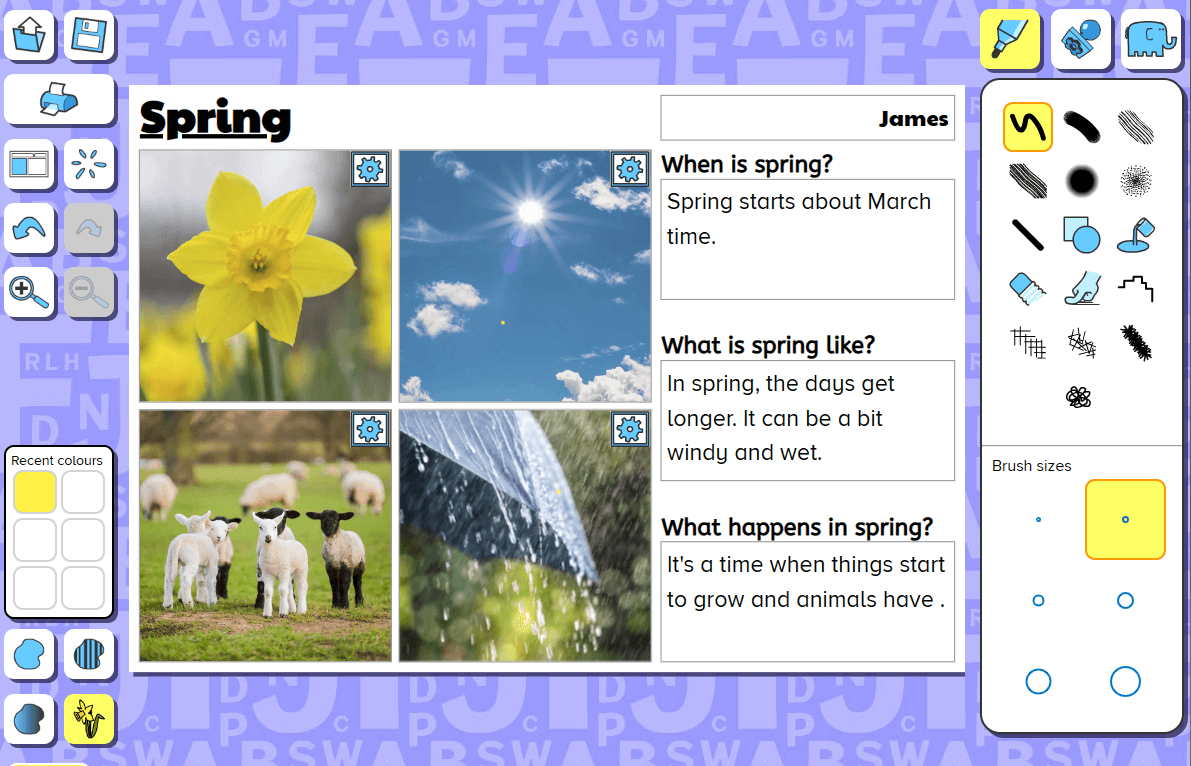 How many from the list on the first page of our activity pack can your pupils find?
How about summarising what you discovered on your return? Our Write about spring writing project is a great resource to use, and includes plenty of Clip art, as well as the option to upload your own pictures.
2. Exploring why it stays lighter for longer
We all know that it gets darker later in the spring, but if you look at the time of the sunset on a daily basis, you can see how quickly the lighter nights develop. On 1st February, for example, the sun set at 4.49pm but by the 28th, it was setting at 5.48pm, giving us a whole extra hour of sunlight!
This is all down to the Earth having an axis that tilts. In spring, the UK and Northern Hemisphere point towards the sun, so have more hours of daylight and higher temperatures than in the winter. It is the opposite for our friends in Australia; they get fewer hours of daylight and less heat from the sun at this time of the year.
3. Thinking about the seasons and changes in weather
With the change of season, comes a change in the weather. The start of spring gives us a great opportunity to explore a new season, as well as the weather types associated with it.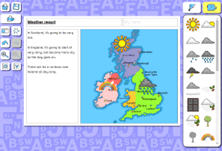 What first comes to mind when your pupils think of March or April? Have they heard of March winds and April showers?
Perhaps they could create two distinct weather forecasts using our Weather maps writing project to compare and contrast a typical winter day with a spring one!
4. Understanding why spring is linked to new beginnings
As the first season of the year, and because so many natural things come to life at this time, spring is often associated with new beginnings.
This gives a great opportunity to talk about life cycles, be they of plants or animals. Perhaps you could link this to what you find as you explored the outdoors. If you found the first signs of plants developing, you could look at the life cycle of a plant. If you're lucky enough to see tadpoles or chicks, you could focus on them.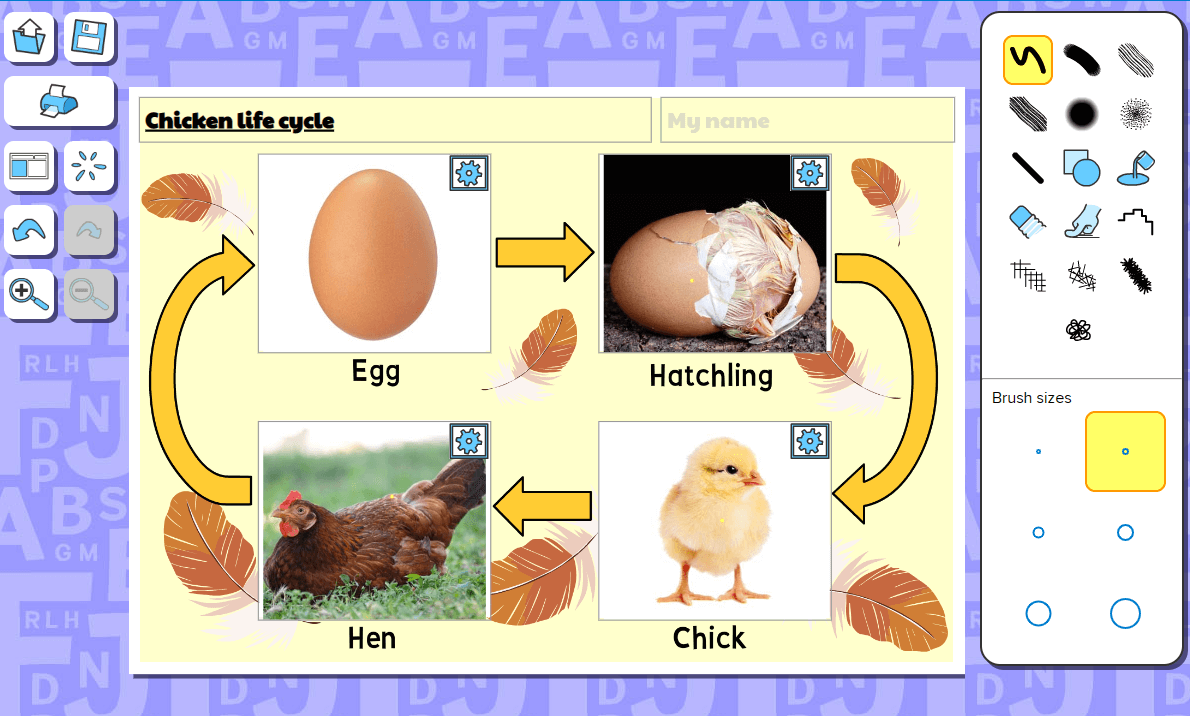 Busy Things has a whole selection of life cycle activities for you to explore, including this one about chicks. Find others by simply searching 'life cycles' once you've logged in.
We also ready-made lesson plans for the frog and butterfly life cycles, which will definitely take some of the legwork out of your planning. Find them in the Lesson library!
5. Finding out about and celebrating Easter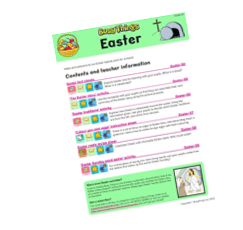 Like Christmas, Easter's true meaning has become quite well hidden. Help your pupils uncover what Easter is all about and understand its traditions with our Easter topical pack for schools. It includes religious and non-religious elements, including the Easter story, easy-to-do crafts, colouring and cooking, so something for everyone!
Summary
We hope this blog has given you some ideas as to what you could cover this spring to include it in your lessons.
As part of the blog, we've included several of our activities which you can play for free. These are: Spring activity pack, and the Write about spring and Chicken life cycle writing projects. To play them, just click on the relevant link!
Want to see more activities?
If you'd like to see more of our activities, we'd love you to take out a free 28-day trial with us! Simply click here for this. You're more than welcome to have a virtual tour via Zoom too. If you'd like one, contact us here and we'll get in touch!