Spotlight on English Writing Skills
Spotlight on English Writing Skills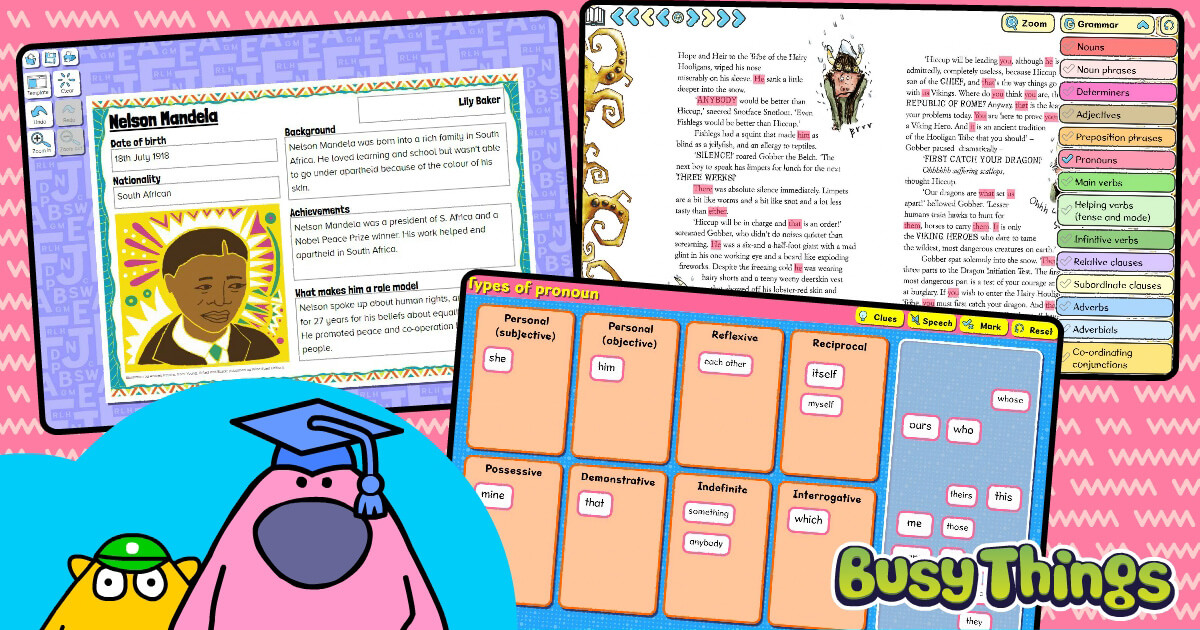 With the latest KS2 SATs results highlighting writing as one of the areas most impacted by coronavirus and school closures, there is a lot of focus on these skills at present. Whilst everyone is warning against kneejerk reactions, it is also evident that it's an area of the literacy curriculum that needs monitoring.
Here at Busy Things, we know there are many facets to writing. A whole host of different skills are required. Depending on your media, your audience and your objective. What changes when you're writing an impactful, persuasive poster, for instance, a narrative to be read for pleasure and a fact-based report?
While experts continue to consider the ins and outs of where the current system is falling down, three eternal truths burn bright:
1) Writing improves with practice
Writing is not a skill that you're born with. But one that needs to be worked on and honed on a continual basis. Busy Things has hundreds of ready-made writing templates to support seasonal, historical and cultural themes, along with its poetry, story writing, journaling and letter writing templates. As such, it's really well-placed to support pupils develop different styles of writing and provide opportunities to use them.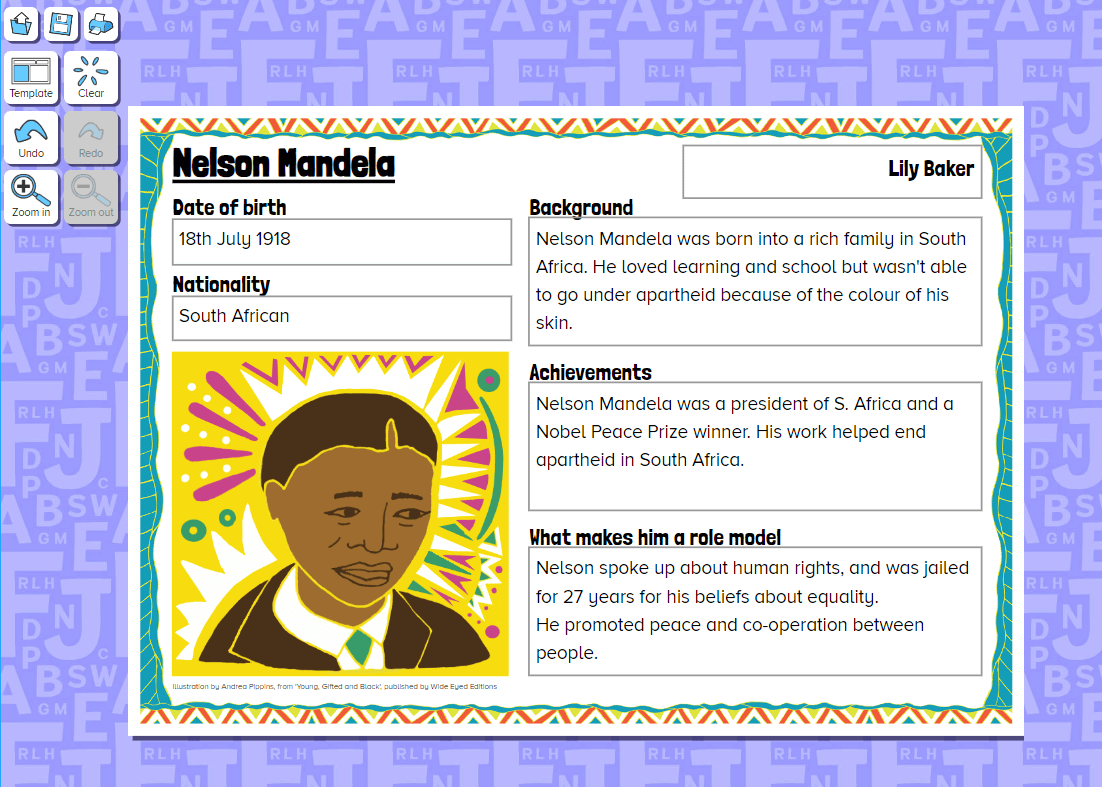 2) Extensive reading improves writing
It is commonly acknowledged that reading a wide range of written material supports children's comprehension and also their writing skills. Busy Things includes a lot of written material.
On the factual side, its activities range from historical jigsaws on Ancient Egypt right through to worksheets about the very current issue of climate change, and a huge amount in between. What's more, its writing projects come with guidance text, which equips the children with the key facts that are necessary for them to create a truly impressive piece of work.
When it comes to fiction, it offers a wide number of reading comprehensions, which provide pupils with a short extract from a book. Great for giving pupils a quick taste of an author's work and expanding their reading range, a couple of the extracts included are below: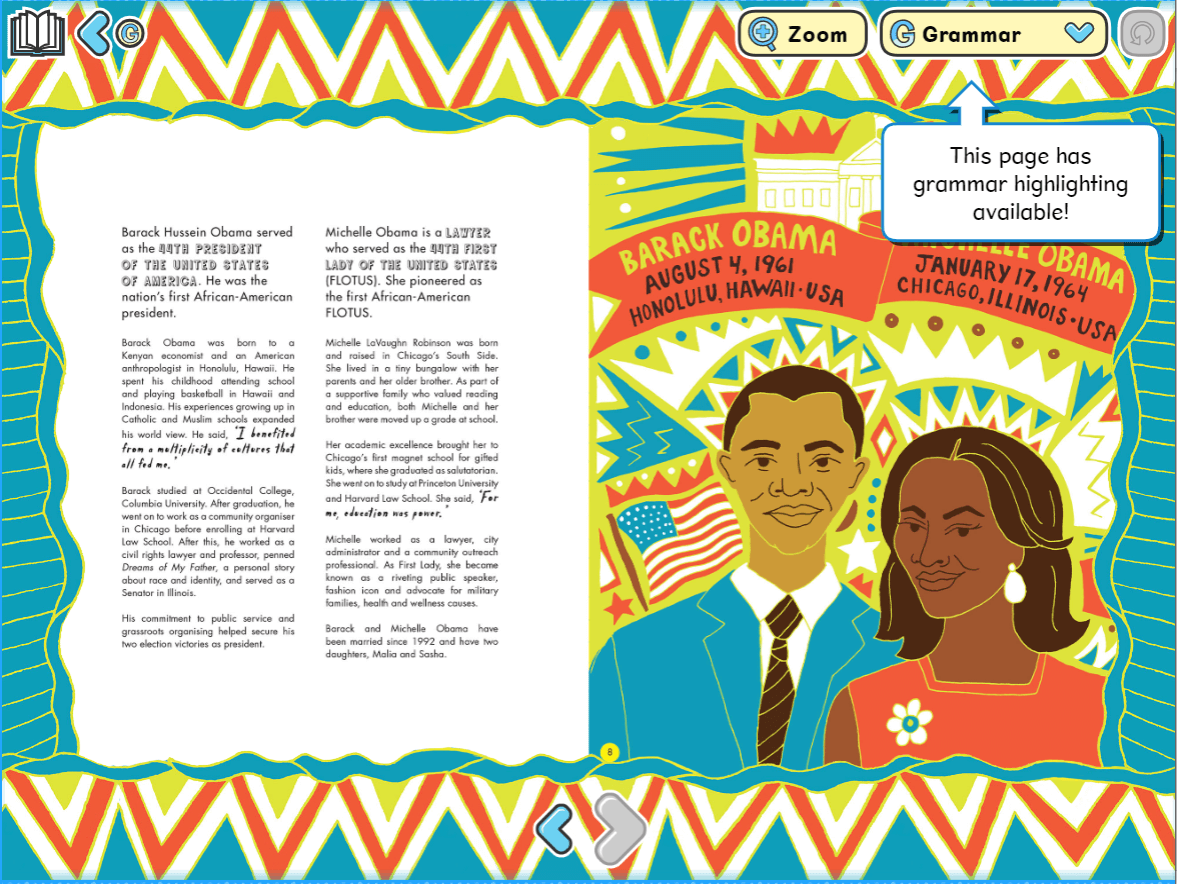 3) Grammar, punctuation and spelling are key for clarity
No matter what's being written, the writer needs a good understanding of grammar, punctuation and spelling for the communication to be clear. We all know how poor grammar can instantly change the meaning of a sentence and cause confusion.
Do not fear! As with all other aspects, Busy Things has got this base covered with its interactive extracts with grammar highlight feature, its quizzes and interactive worksheets.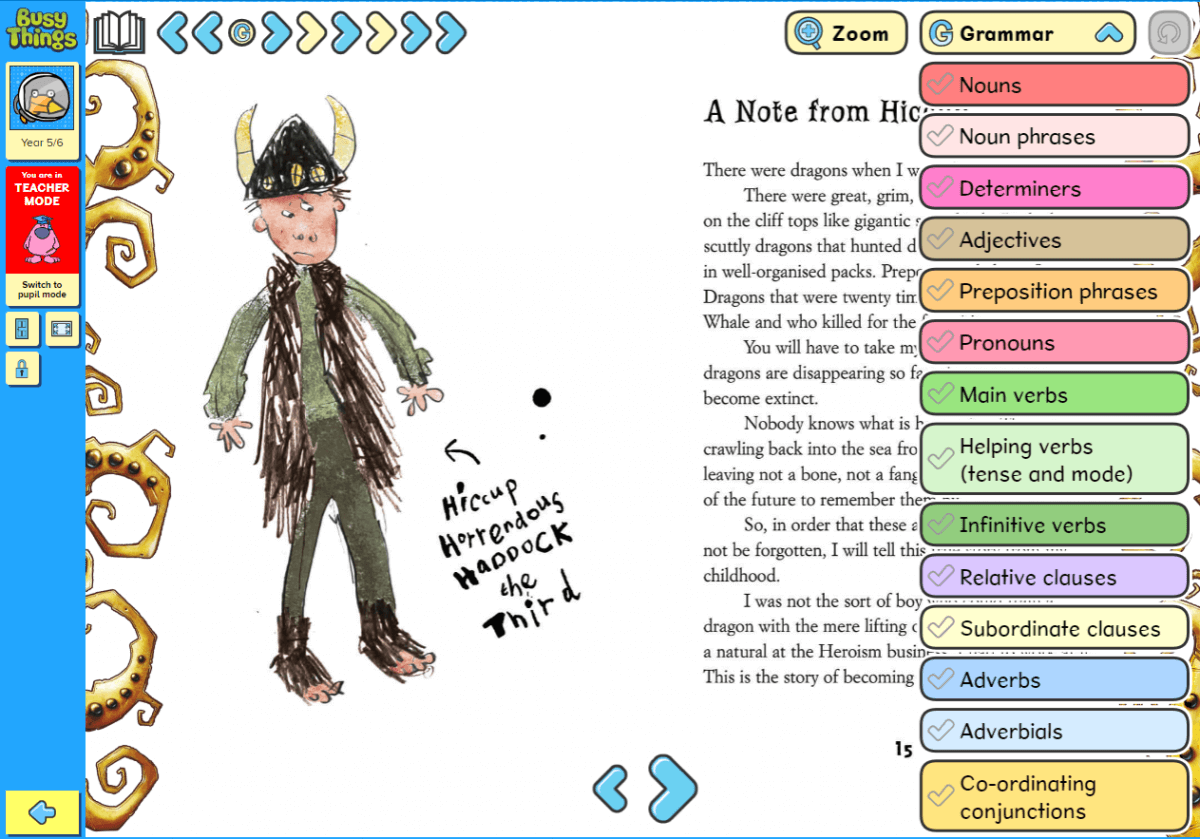 Together they work perfectly to help children identify the different grammar structures and their varied usages, and to reinforce that knowledge. As with everything on Busy Things, these activities are fun to play, and unlike many grammar resources, will actually enhance children's love of language rather than dampening creative flair.
Like to try out these activities for yourself?
We hope the selection of activities we've presented has given you greater insight into what Busy Things can offer to develop your pupils' writing skills.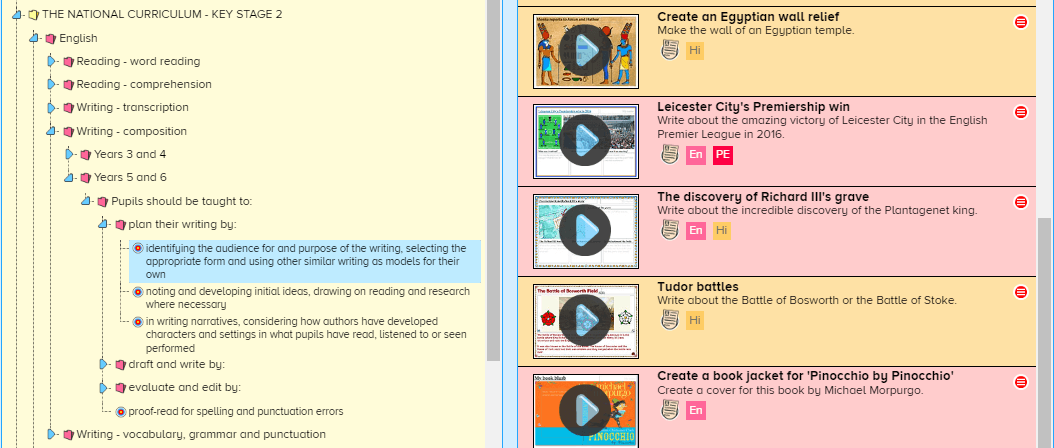 We'd love you to take a look for yourself by using the Curriculum browser, clicking into the learning objectives, then the activities.
Not already a subscriber? Why not take a 28-day free trial, explore the resource and see what you think? Just click here and we can set you up.