Starting school in September? Play FREE school prep activities!
Starting school in September? Play FREE school prep activities!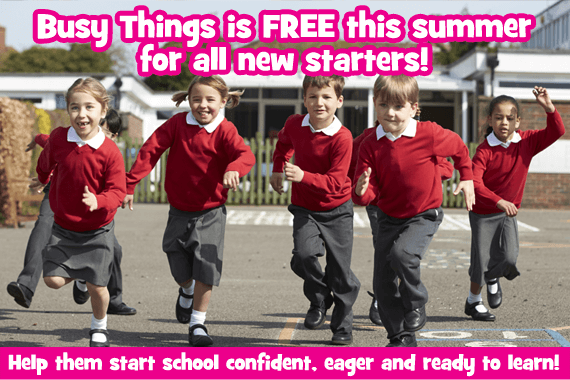 If your child is starting school in September 2023, make sure to take advantage of our FREE Get Ready for school guest account!
We want to help children to have the very best experience starting school! So we're offering FREE access to ALL of our award-winning early years games and activities this summer, to boost their skills and confidence ready for September!
Children can enjoy 100s of engaging interactive games for pre-school and early years to build confidence and develop curiosity, including phonics games & literacy activities, maths games and number fun, creative games & much MUCH more!
Early Years Teacher? This is an opportunity not to miss! We are offering ALL children starting school this year FREE ACCESS to Busy Things early years activities for the whole summer! So please do give out the login details at your new starter events!
Getting ready for school activities
Starting school is a big event! To help make the transition easier it's a great idea to understand what children will be learning when they start school and to begin introducing these skills.
The Get Ready For School guest account gives new starters FULL ACCESS to ALL our Early Years content FREE so children will be able learn through play and practise new skills. Keep reading to claim your free login details!
Number games
Shape and maze games
Letter formation practice
Name recognition
Creative activities – art, music, experimentation
Sound discrimination games to introduce phonics
And MUCH MORE!
Our signature funny characters, silly sounds and funny animations make a great introduction to learning and will build children's confidence ready for the classroom!
Watch below for a glimpse into our fun Early Years resources…
Example starting school activities
Here are JUST A FEW examples of the activities that you will be able to access for FREE in our Getting Ready For Starting School guest account: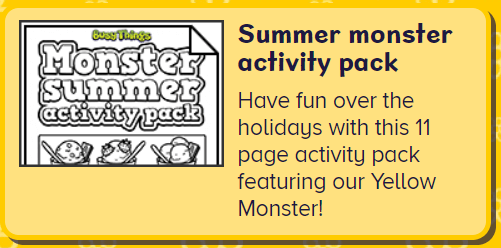 Claim your Get Ready for School Login Details:
Ready to introduce your child to the wonderful world of learning through play? Claim access to 100s of FREE starting school games and activities below…
Please note: To get the best out of Busy Things please play on a tablet or computer/laptop. Busy Things is made for larger screen sizes, phone screens are too small.
Also FREE to play on Busy Things…
Along with our Free Get Ready For School guest account you may also be interested in taking a 7 day free trial of the full Busy Things for families site! That's 100s of fun games & activities across the whole early years and primary curriculum – literacy, phonics, maths, art, geography, science, coding & lots more for ages 3-11.
Busy Things is here to support you from pre-school prep all the way to Year 6 SATs!
Each child has their own personalised profile full of content to practise and reinforce what they will learn in school – up to 5 child profiles included per family.
Lots of parent features include…
Adjustable settings allowing parents to tailor to individual abilities
A curriculum browser to find content for specific areas of learning
Lots of printable resources – ready-made & make your own!
Developed with the help of teachers and used in 1,000s of schools in the UK and around the world; parents can rest assured their children are having fun but they're working to curriculum objectives too!
You may also be interested in…
We have lots of hints and tips for the parents of children starting school in September, here are a couple of the articles that you might find useful…
Starting Primary School: Skills to Encourage! Helpful tips for parents to encourage some of the key skills that new starters need ahead of starting school.
Getting Ready for School: A Parent's Guide! Getting ready for school can be both exciting and nerve-wracking! Here are some things that parents can do in the weeks before school starts to ease the transition.
We hope you will enjoy playing Busy Things and our free starting school activities this summer! We'd love to hear your feedback, please leave a comment below…
You may also be interested in Starting School: Hints and Tips, How to help children learn to write their name, How to enjoy reading: 10 ways to encourage children to love reading, Is Your Child Ready for School, Emotionally and Socially?, Your First Day at School Checklist