Starting School: Hints and Tips
Starting School: Hints and Tips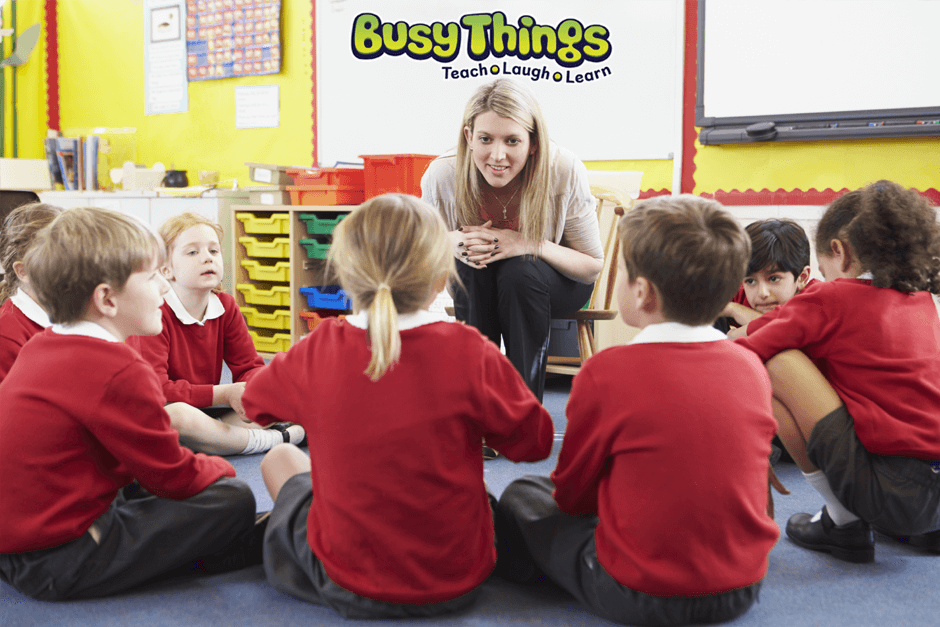 Starting school is a huge milestone for children, and one which can seem very daunting for youngsters and parents alike.
If your child is starting school this September, the transition so far may have been very different to what you were expecting because of COVID-19. Your child, for example, may not have met their teacher in their nursery setting or been able to visit their classroom and play with the other new starters on their settling-in days. Rest assured, your school will be doing their utmost to make the transition as easy as possible for the children. By doing the same at home, you'll be setting your child up for success.
Not sure how best to prepare them for their new adventure? Here are our five top tips.
1. Talk about your visits to the new school
Despite COVID-19 restrictions, your school will hopefully have been able to organise some kind of visit for your child, albeit a very different one to the standard settling-in session.
You may have been outside rather than indoors, for example. If this is the case, make sure you talk about the time your spent there with your child so that it becomes familiar to them. If there was something that your child particularly liked – the teacher, the story they read, the playground – definitely talk about that. It will help frame school positively, so they'll look forward to going again.
If your school didn't allow any settling-in sessions, don't worry. Work with the information you have about the school. Many schools have virtual tours online, that will give you a flavour of how the school is laid out and allow you to at least see the teachers, so check out your school's website.
Alternatively, you could ask older friends that attend or just take a walk to it and see what you can see from the gates. It all helps to familiarise the child with the concept of school, making it less of an unknown so less daunting.
2. Read books about starting school
Reading about school is a great way to soothe any nerves children may have about making friends and settling into their class, and helps them to understand what goes on in terms of routine and activities too.
BookTrust has some great suggestions, featuring characters that the children will know, as well as characters that are anxious about school themselves.
Talking about the stories' contents can help children raise any questions and concerns they have, and help you allay their fears.
3. Meet up with other new starters
If you know, or know of, any of the children that will be in your child's class, it's great if they can meet up over the summer. You may know some from nursery or play groups that you attend. You could find others through local Facebook groups or the local park.
Arranging a few playdates to introduce the children and adults could mean that going to school becomes a shared rather than a solitary experience, making it seem far less daunting. You could even suggest to one family that you walk down with them on the first day.
If you're new to the area or don't know any other new starters, it doesn't matter. The school will help the children get to know each other and they'll make friends in no time!
4. Practise good social skills
Learning at Reception-level is a social activity, which children achieve through playing alongside their peers. They will be able to do this better if they are happy mixing with others, so it's important that they can make friends, take turns, and share equipment and space.
You can encourage this by modelling these social skills, i.e., making eye contact, smiling at others, and being kind, and by rewarding your child when they do the same.
Playdates are an obvious setting to nurture these skills, but you can also practise them through role play or just in conversation at the dinner table, where you can make sure that your child is talking but also listening by asking questions about other family members' responses.
5. Involve your child in the preparations
As September draws closer, and you get into the practicalities of preparing for the start of school, make sure that you involve your child at every step. From having a special trip out to the shops to buy uniforms and book bags, to choosing their lunchboxes and water bottles, it's all part and parcel of the Big School experience, builds excitement for the first day and marks it out as an important milestone to them.
Worried about the first day and the days preceding it? Our handy checklist will help you get organised and make the day as stress-free and enjoyable as possible!
More starting school support…
This blog is the first in our 'Starting School' series, which consists of 5 blogs in total. Read the others here: Starting Primary School: Skills to Encourage, Is Your Child Ready for School, Emotionally and Socially?, Getting Ready for School: A Parent's Guide and Your First Day at School Checklist.
We hope our starting school hints and tips blog has been useful! Please do let us know what you think in the comments and if you have any further ideas to share…