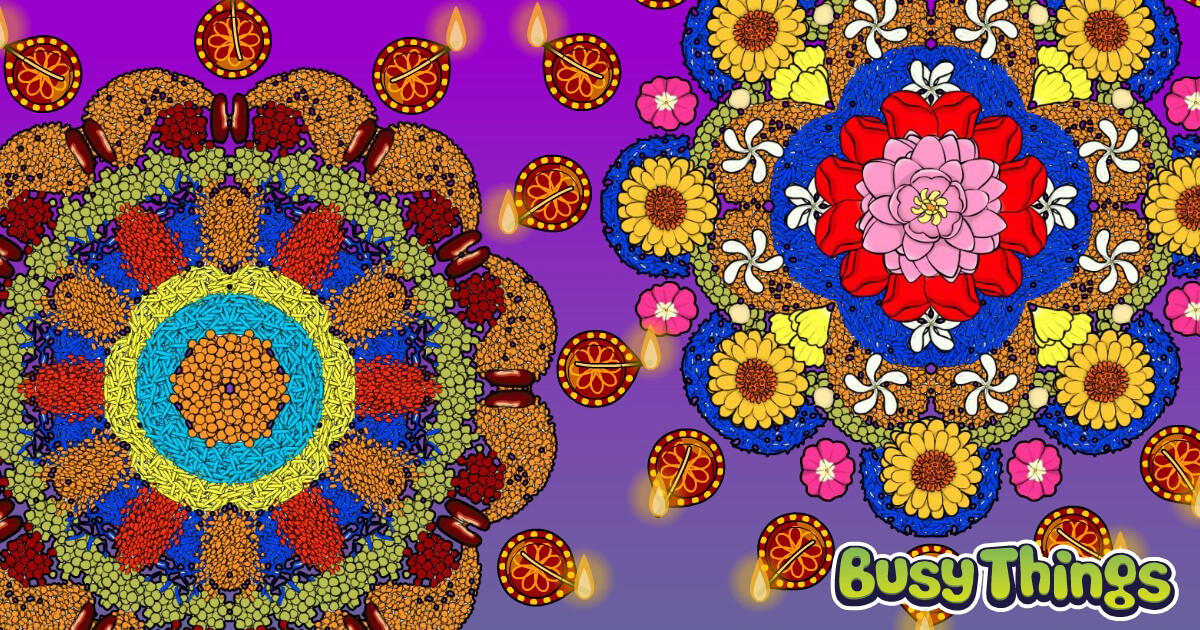 Diwali (or Deepavali as it's sometimes called) is one of the biggest events in the Hindu calendar. It falls on a different date each year, according to the Hindu Lunar calendar. Typically, however, it coincides with the first new moon of October or November, which is the darkest night of the year.
This year, Diwali falls between the 12th and 16th November.
The festival marks the beginning of the Hindu New Year and is celebrated worldwide. The largest celebration outside India takes place in Leicester but London, Bradford and Birmingham all hold events. People in other countries besides India and the UK celebrate too, and there are huge celebrations in Fiji, Mauritius, Malaysia and Australia to name but a few.
What is Diwali?
The term Diwali means 'rows of lighted lamps' hence its other name of the festival of lights. The lights symbolise goodness, and the festival itself is a celebration of light over darkness, good over evil, knowledge over ignorance and new beginnings. You'll see that lamp-lighting and fireworks feature heavily in the 5 days of celebrations.
Why Hindus celebrate Diwali
A lot of Indian legend surrounds Diwali, but the most traditional Diwali stories focus on:
1) the homecoming of Rama and his bride, Sita, after her kidnap, when villagers lit lamps to guide them home at night
2) welcoming Lakshmi, the Hindu goddess of wealth
3) the birthday of Lakshmi and her marriage to the God Vishnu
Sikhs and Jains also celebrate Diwali, but the festivities have different meanings for them.
How is Diwali celebrated?
The festival lasts five days and each day has particular traditions associated with it:
• On the first day, people clean their homes, temples and streets. They get ready for their guests, washing away any bad luck that is there in the process. Some people shop for gold or kitchen utensils, as both are meant to bring good fortune.
• On the second day, people decorate their surroundings and themselves in preparation for the celebrations.
– For the houses, this means putting out diya lamps (lights in clay pots) and decorating their doorsteps with colourful geometric shapes, called rangoli patterns, using rice, flour, petals or sand. This is to attract Lakshmi to their house, who would bring with them wealth.
– Women also decorate themselves. They wear their best jewellery and apply mehndi art to their hands. Mehndi is a paste made from leaves of the henna plant. The leaves are dried, crushed and mixed with essential oils and lemon juice to form a paste. The paste is then applied to the skin in a similar way to icing in a piping bag. Once the paste dries, the residue is dusted off and you can see an orange stain on the skin.

• The third day is the main day of the festival. Families gather together for Lakshmi puja, a prayer to Goddess Lakshmi, followed by mouth-watering feasts, dancing and firework festivities.
• The fourth day is the first day of the Hindu New Year, so families and friends get together to share gifts and food.
• On the fifth day, married sisters traditionally welcome their brothers into their homes for a meal.
How can I teach my class about Diwali?
Busy Things has several picture projects which relate to Diwali to help you celebrate. These activities are: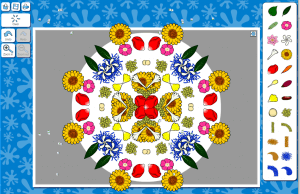 'No mess' rangoli patterns
Design symmetrical rangoli patterns with virtual petals, leaves and coloured rice.
How intricate can your pupils make their designs?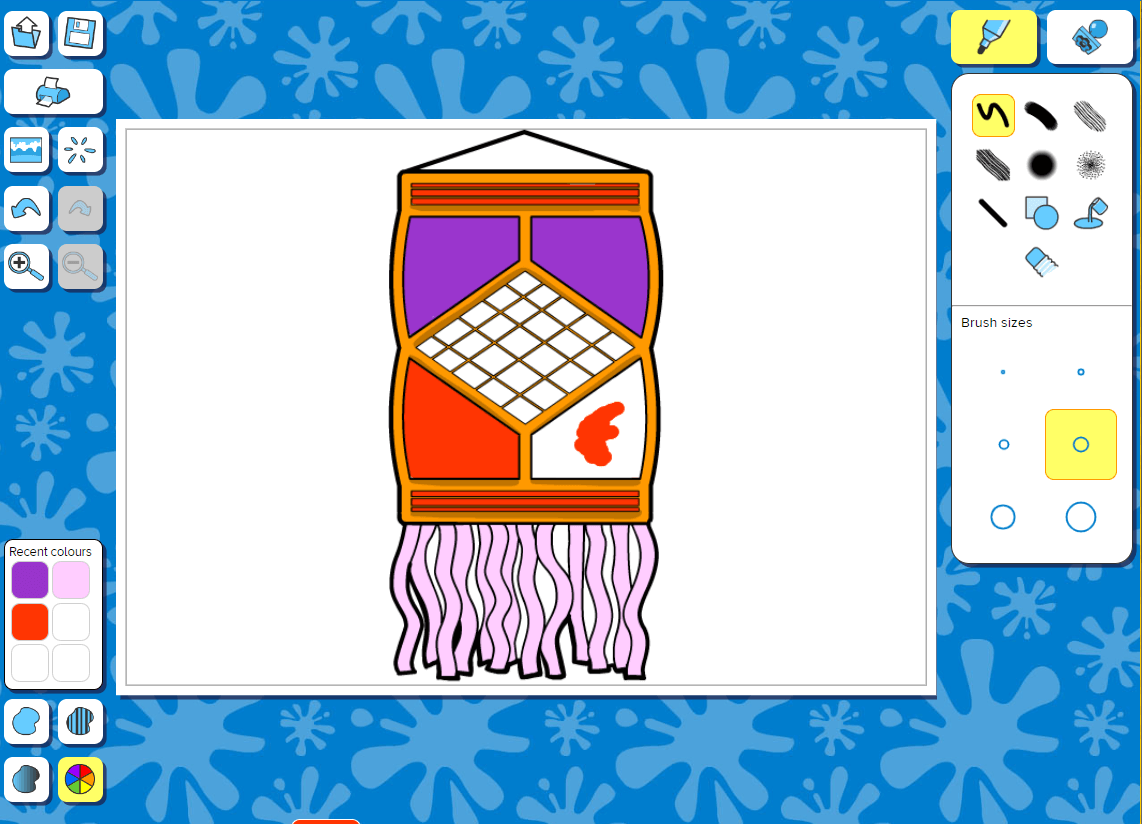 Diwali lanterns
Choose one of the six lantern templates and decorate it online with blocks of colour or patterns.
It's great for hand-eye coordination and developing good mouse control.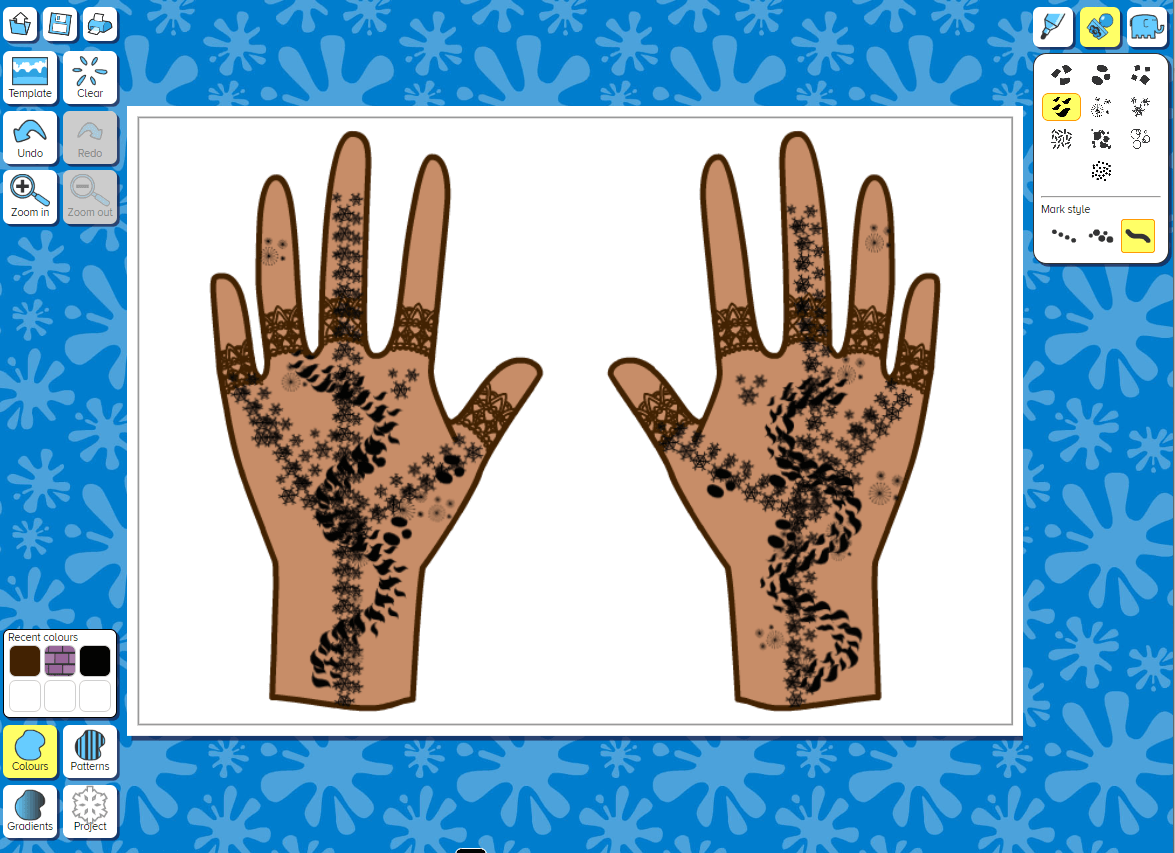 Virtual henna tattoos
Create unique henna/mehndi tattoo designs with our templates and design tools.
Can you make yours symmetrical?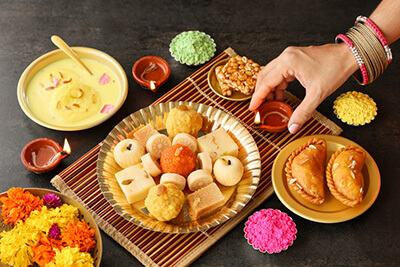 Celebrating through food
If any of your class attend one of the Diwali gatherings, they could experience Diwali delicacies first-hand.
Alternatively, you (or even better an experienced Indian cook from your community), could make your own sweet and savoury treats using these recipes.
Want to see some of these activities?
If you're trialling Busy Things or are already a subscriber, you can find all these activities, a) by accessing your age group's profile and clicking on Special Events or b) by typing Diwali into the Search tool.
Not subscribing to or trialing Busy Things? We'd love you to take out a free 28-day trial with us! Simply click here to do so. You're more than welcome to a virtual tour via Zoom too. We can arrange that for you if you contact us here!