Diwali and the Festival of Light
Diwali and the Festival of Light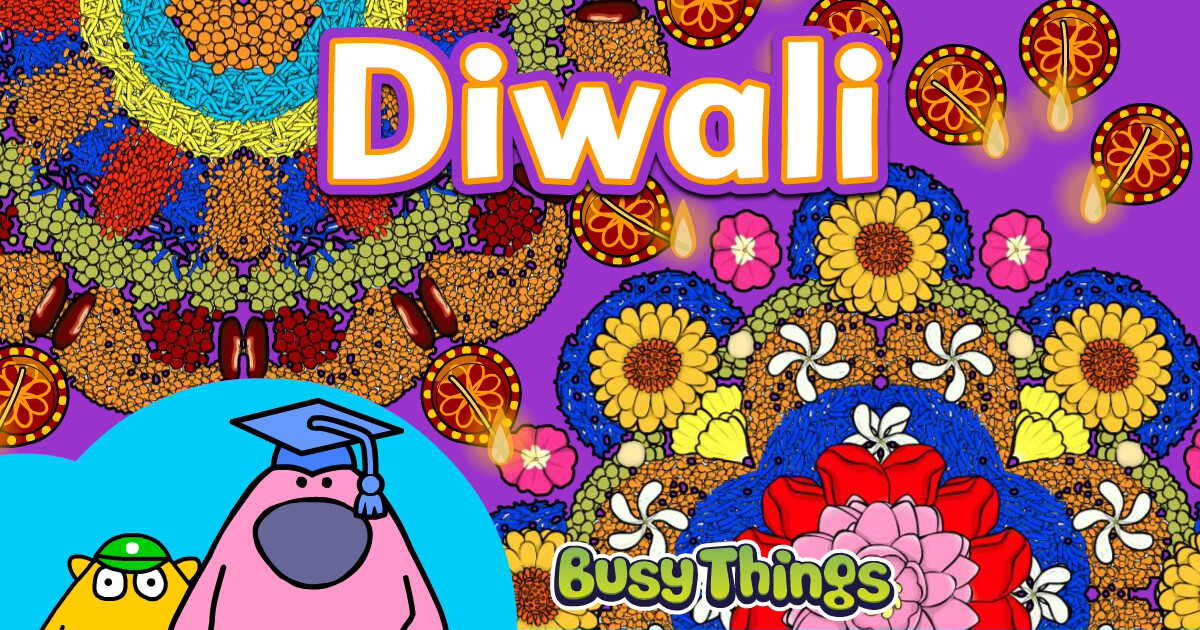 We'd like to wish everyone a very happy Diwali! To find out more about it, how it is traditionally celebrated and how you can mark the occasion with Busy Things, read on!
What is Diwali?
The word Diwali means 'rows of lighted lamps', which is why Diwali is sometimes referred to as the Festival of Lights. It is recognised as the beginning of the Hindu New Year, and this year falls between the 4th and 8th November.
It's an important occasion for Hindus, but also Sikhs and Jains worldwide, and you'll find festivities going on in most major cities, but especially London, Leicester, Bradford and Birmingham.
Why Hindus celebrate Diwali
Hindus celebrate Diwali for several reasons:
1) to pray to Lakshmi, the Hindu goddess of wealth
2) to celebrate the birthday of Lakshmi and her marriage to the God Vishnu
3) to celebrate the homecoming of Rama and his bride after her kidnap, when villagers lit lamps to guide them home at night
Sikhs and Jains also celebrate Diwali, but the festivities have different meanings for them.
How is Diwali celebrated?
The festival lasts five days and each day has a particular significance: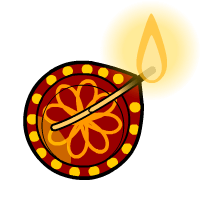 • On the first day, people clean their homes in preparation for guests.
• On the second day, they decorate their homes with diya lamps, which are lights in clay pots. They also decorate their doorsteps with colourful geometric shapes, called rangoli patterns, using rice, flour, petals or sand.
• On the third day, families come together to pray to the goddess Lakshmi, who they hope will give them wealth in the year to come. They hope the diya lamps and rangoli patterns will attract Lakshmi to their house and so bring wealth to them.
• The fourth day is the first day of the Hindu New Year, when families and friends get together to share gifts and food.
• On the fifth day, sisters traditionally welcome their brothers into their homes for a meal.
How to celebrate Diwali with Busy Things?
Busy Things have several picture projects which relate to Diwali, focusing on the rangoli patterns and lanterns mentioned above, as well as henna tattoos (also known as mehndi), which many women apply to their hands during Diwali.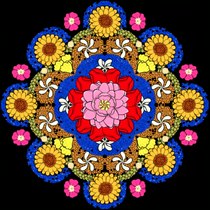 These activities are:
Rangoli patterns – Design symmetrical rangoli patterns (like the one to the right) with petals, leaves and coloured rice. How intricate can your pupils make their designs?
Diwali lanterns – Choose a type of lantern and decorate it with block colour or pattern.
Henna tattoos – Create unique henna tattoo designs with our templates and design tools. They can be symmetrical or asymmetrical!
All these activities can be found by clicking into Special Events within the teacher tools on the welcome page. Once there, simply select November then Diwali, and you'll see the activities.
Can't access the activities?
If you're not currently trialling, or subscribing to, Busy Things, you won't be able to access these activities. Starting a trial is easy however. All you need to do is sign up here and you'll get 28 days to look around!
Any comments?
We hope our activity recommendations have been useful. Please do let us know what you think in the comments. Similarly, if you have any ideas for future activities or blogs, we'd love to hear them.