King Charles III Coronation: Family Coronation Party Ideas!
King Charles III Coronation: Family Coronation Party Ideas!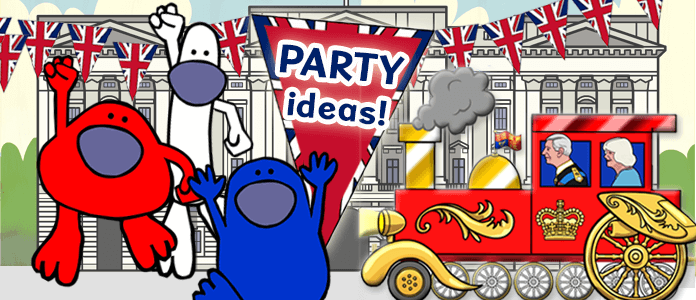 The coronation of King Charles III is fast approaching! If you're planning a Coronation party to celebrate this historic occasion, we have collated some of the best family Coronation party ideas to inspire you!
Do also have a look at our blog ideas for learning about King Charles III and the Coronation, it's full of ideas to help children learn about the Coronation, King Charles III and his role as monarch. It also includes our FREE coronation party pack! You may also be interested in our Free Coronation treasure hunt to kick off the day of celebrations AND we're making Busy Things free to play for the coronation weekend, so find out your royal guest log-in details!
So, here's our round-up of the best coronation celebration ideas! Let the Coronation family party planning commence…
Coronation party food ideas
1. King Charles III Cheesy Baked Eggs
King Charles III is said to be fond of eggs and a champion of native British cheese. He released one of his favourite recipes combining the two: cheesy baked eggs! A perfect brunch to serve whilst you watch the Coronation at 11am on Saturday 6th May?
2. Coronation Chicken, of course!
Coronation chicken was created for a banquet to celebrate Queen Elizabeth II's coronation in 1953. So it would make a fitting addition to any Coronation party table!
3. Have a royal tea party
Quintessentially British, a tea party is ideal for a Coronation celebration! Serve a selection of delicate sandwiches, scones with clotted cream and jam, cakes such as Victoria sponge and of course tea!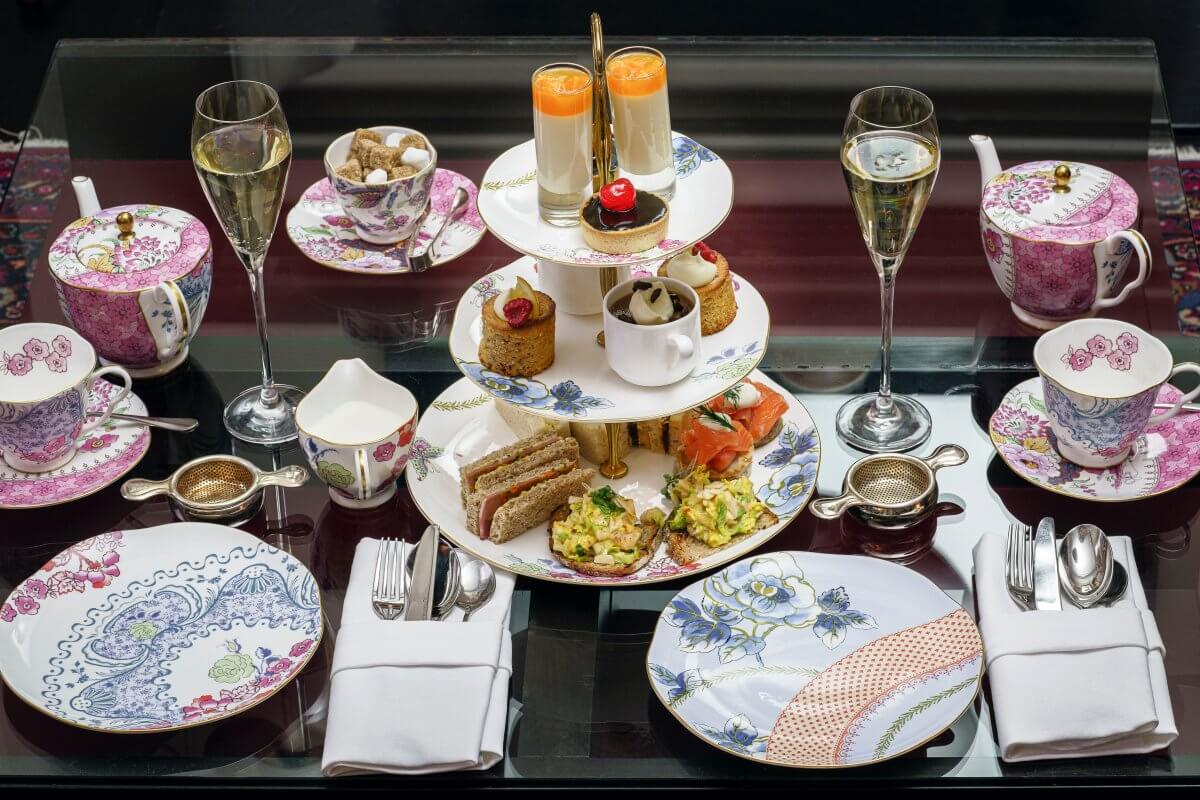 4. The official Coronation recipes
King Charles is said to be a 'foodie' and the recipes released by Buckingham Palace for everyone to serve at their street party sound delicious! If you want to have a go, the recipes are: Ken Hom's Coronation Roast Rack of Lamb with Asian-style marinade, Nadiya Hussain's Coronation Aubergine and Adam Handlings' Strawberry and Ginger Trifle.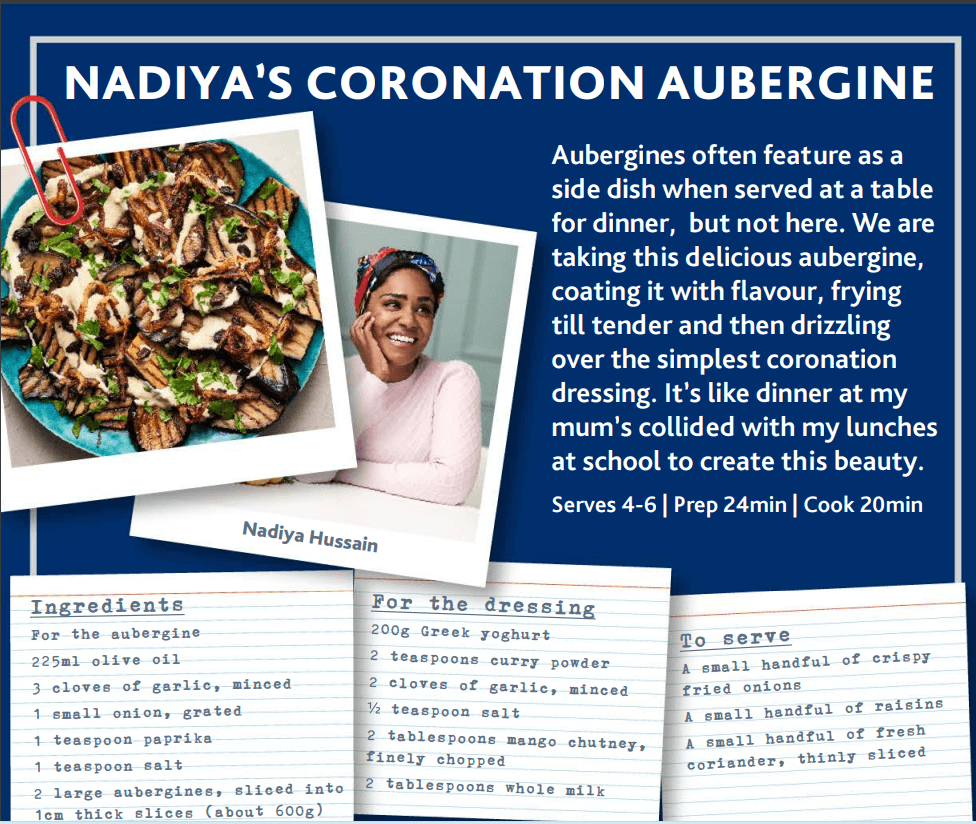 5. Make royal-themed treats!
Get children involved in baking and decorating royal-themed treats! Cupcakes with regal colours and designs, a cake shaped like a crown or sceptre, or how about white chocolate-dipped strawberries with blue and gold sprinkles.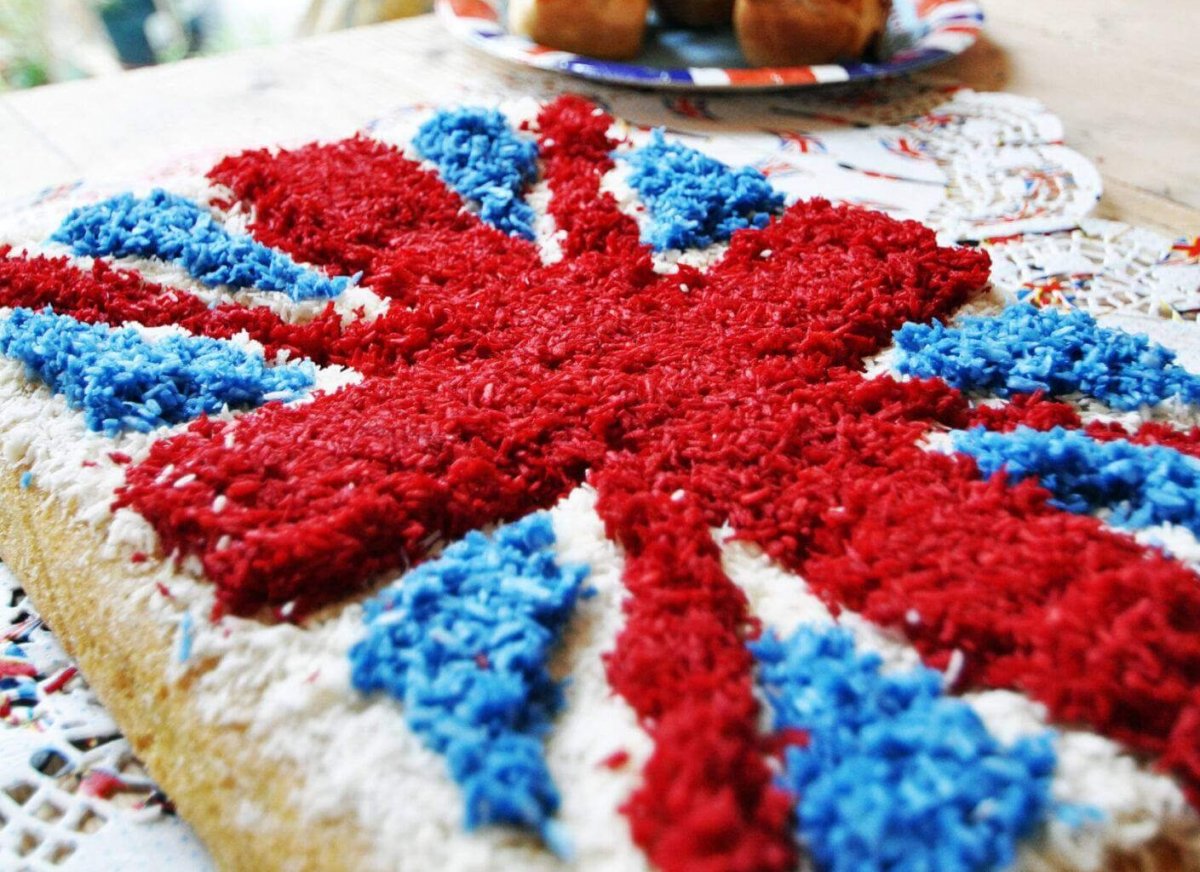 6. Celebrate with royal cocktails and mocktails
What celebration is complete without a cocktail! We've found some royal themed cocktails and family-friendly mocktails to try…
Fun royal fact: The King is said to be partial to a dram of whiskey and a martini
Family Coronation Party Entertainment Ideas:
1. Create a Royal Treasure Hunt
Challenge children's problem-solving skills with a series of clues to find the royal treasure! We have made a ready-made pack of clues for you, free! Get your free Coronation Treasure Hunt, a great way kick off the coronation celebrations!
An alternative idea would be to hide a selection of jewels (shiny wrapped sweets? Or glitter covered plastic eggs from Easter?) or regal objects around the party area for children (or indeed adults) to find.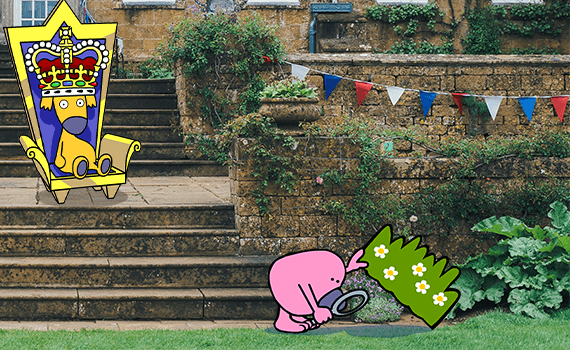 2. Royal Obstacle Course
This is a great Coronation celebration idea! Create an obstacle course with challenges related to royalty! You could dress up in royal attire to make it even more fun. Here are a few royal obstacle suggestions:
Castle Wall climb: Use cardboard boxes to create a castle wall that has to be climbed over or balanced on.
Throne Room Crawl: Create a tunnel using a line of chairs to crawl through.
Royal Knight's Challenge: Have a section of the obstacle course where you have to hit a target.
Moat Jump: Create a "moat" using pool noodles or hula hoops that has to be jumped over without touching the "water."
Prince/Princess Maze: Rescue a prince or princess toy from the middle of a maze – create it using cardboard boxes or play tunnels.
Royal steeple chase: Run a distance with a hoop
Drawbridge challenge: Create a drawbridge using cardboard boxes or wooden planks. Crawl under it or step over it without falling off.
Royal Highness Leap: Hang things to be collected by jumping – perhaps above a trampoline or hanging from a tree.
Royal Limbo: under a pretend castle gate made from cardboard boxes or streamers, with a cardboard crown or banner hanging above the gate.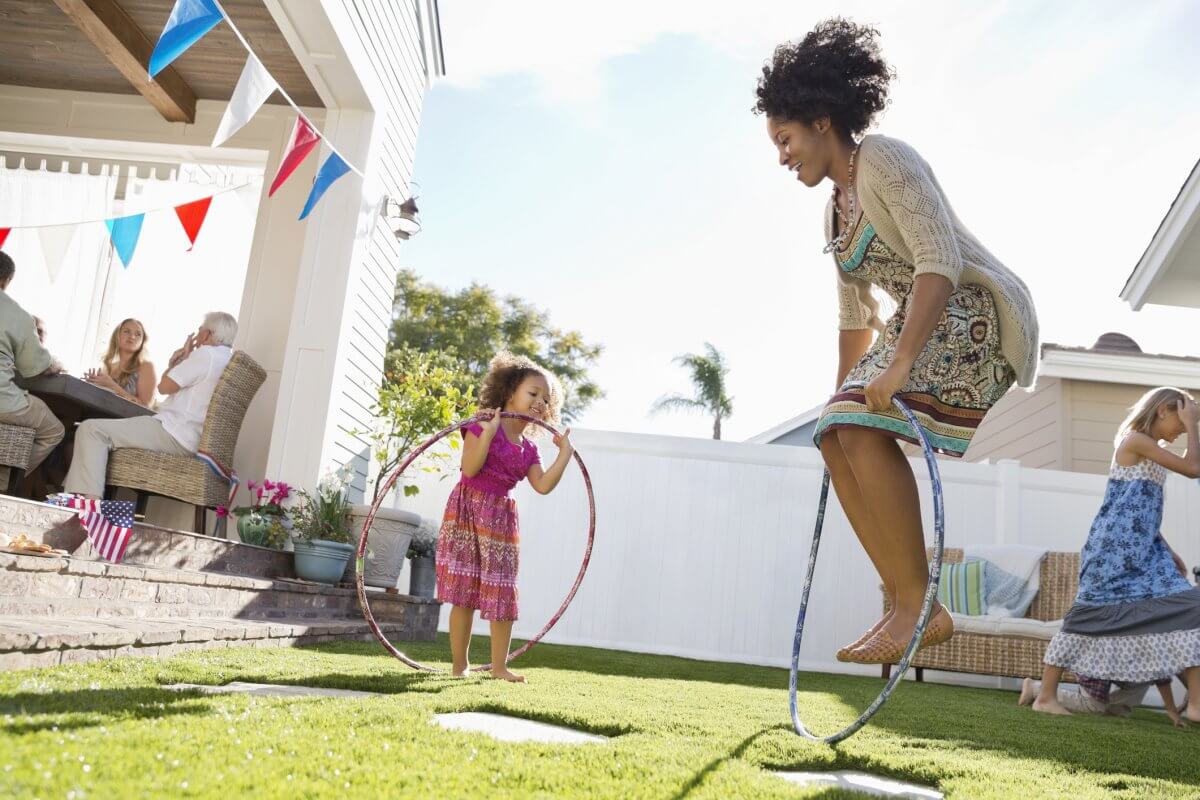 3. Castle Building!
An amazing creative up-cycling opportunity that also encourages teamwork and imagination! Start saving all of those cardboard boxes so you can party like royalty in your own giant castle!
Alternatively you could make a mini castle with cardboard or lego or why not hire a bouncy castle
4. Royal Balloon Races
Use gold or silver balloons and decorate them with glitter or markers to resemble the royal orb. Teams can race to a pretend royal balcony and back while keeping the balloons aloft.
Each team member must race to a designated point while keeping a balloon in the air, and run back to tag the next teammate before passing on the balloon.
Go one royal step further by having a King on the balcony – the runner must bow or courtesy on route.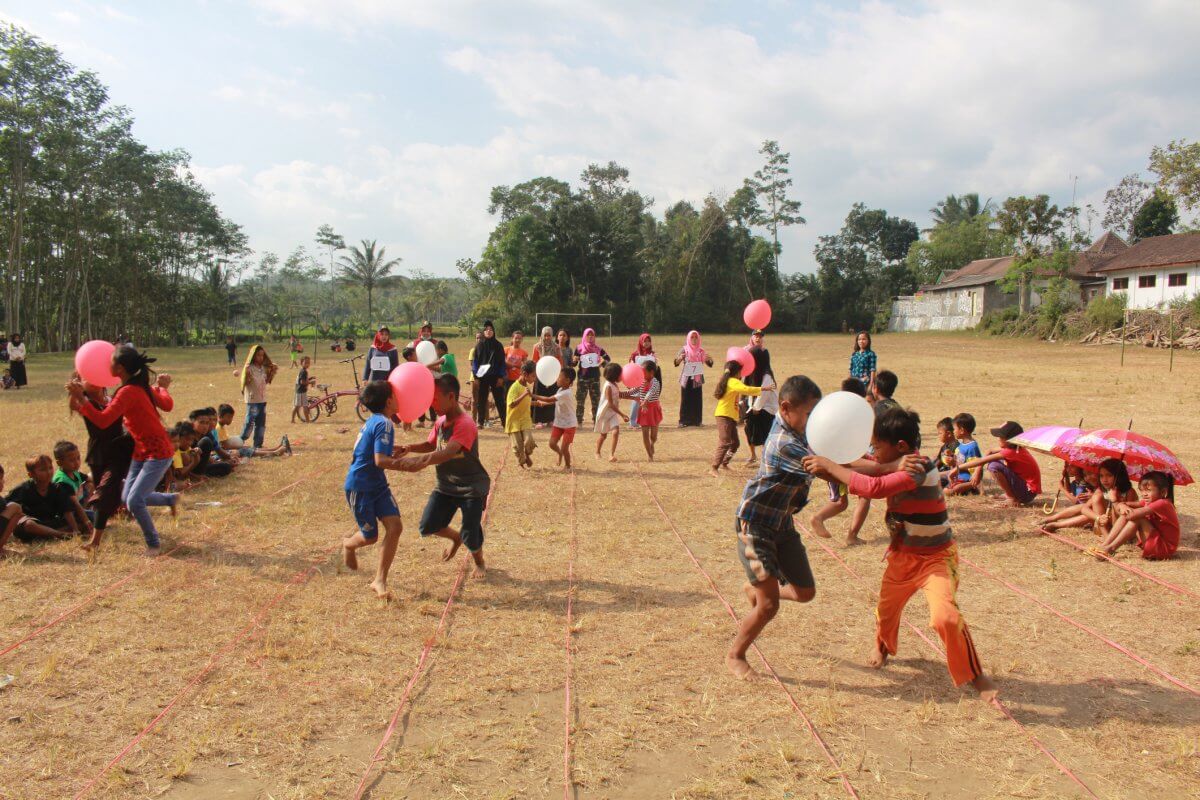 5. Busy Things Family Coronation Party Activities
Well we couldn't miss out on the Coronation fun could we! Children can have fun with our new Coronation activities – become the King's portrait artist, play a patriotic game of Royal Line Up. (it's very funny!), arrange our interactive royal family tree, design transport fit for a King and lots more!
Be our guest this weekend, play free coronation activities along with full access to all of Busy Things this coronation weekend!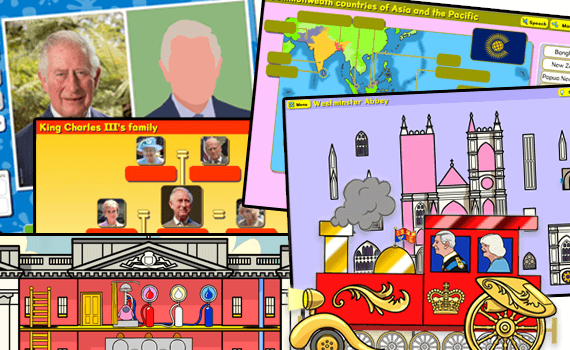 If you're a Busy Things subscriber – Log in now for lots of Coronation fun!
Not a Busy Things subscriber? You can access all our children's learning games free! Busy Thing is trusted by thousands of schools and families to make learning fun! Get your royal guest log in details here: Be Our Royal Guest This Weekend! FREE Coronation Activities to access all of our Coronation activities plus 100s more games and activities across the curriculum free for the weekend!
If you enjoy using Busy Things over the weekend, do also take advantage of our free Busy Things trial
6. Crown Decorating
What better way to celebrate a coronation than by making your own crown? Gather some cardboard, paints, glitter, gems and other craft supplies, and get creative designing crowns fit for a King or Queen! Why not have a mini fashion show to show off their creations and give a prize to the best crown designer.
Coronation party decoration ideas
1. Dress Up Like Royalty
Get children excited about the coronation and the history of the monarchy by dressing up in royal attire! You could even host a mock coronation ceremony.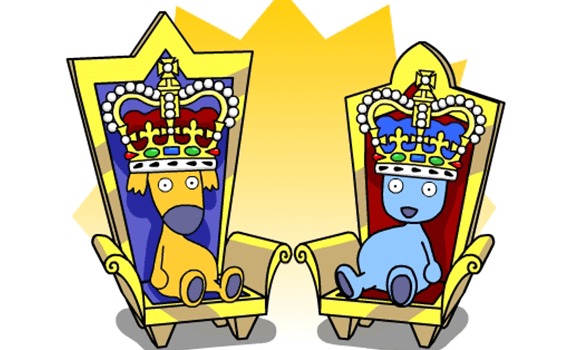 2. Go red, white and blue!
Make the dress code for your family Coronation party red, white and blue! Why not have a competition for the best outfit?
3. Dual-purpose Coronation party table decor
Children will want to sit at the celebrations table longer if they have something to do – coronation activity placemats are ideal!
Included in our free Coronation activity pack are coronation themed placemats for children to draw and colour, along with a word-search, sequencing game, cut-and-stick design the King's transport activity, find the commonwealth countries and family tree activities!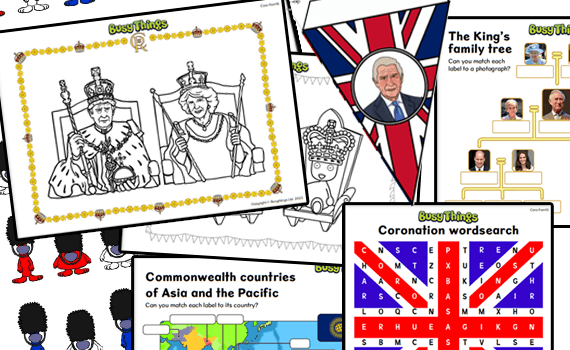 4. Go to town with the coronation bunting
Nothing says coronation celebration more than bunting! There are many ideas online for crafting your own with fabric, paper or string. For instance Twinkl have some lovely coronation icon bunting to print along with various other free Coronation resources perfect for the celebrations in their Coronation Display Resources blog.
We have included free Coronation bunting within our Free Coronation Party Pack with versions that children can colour in too!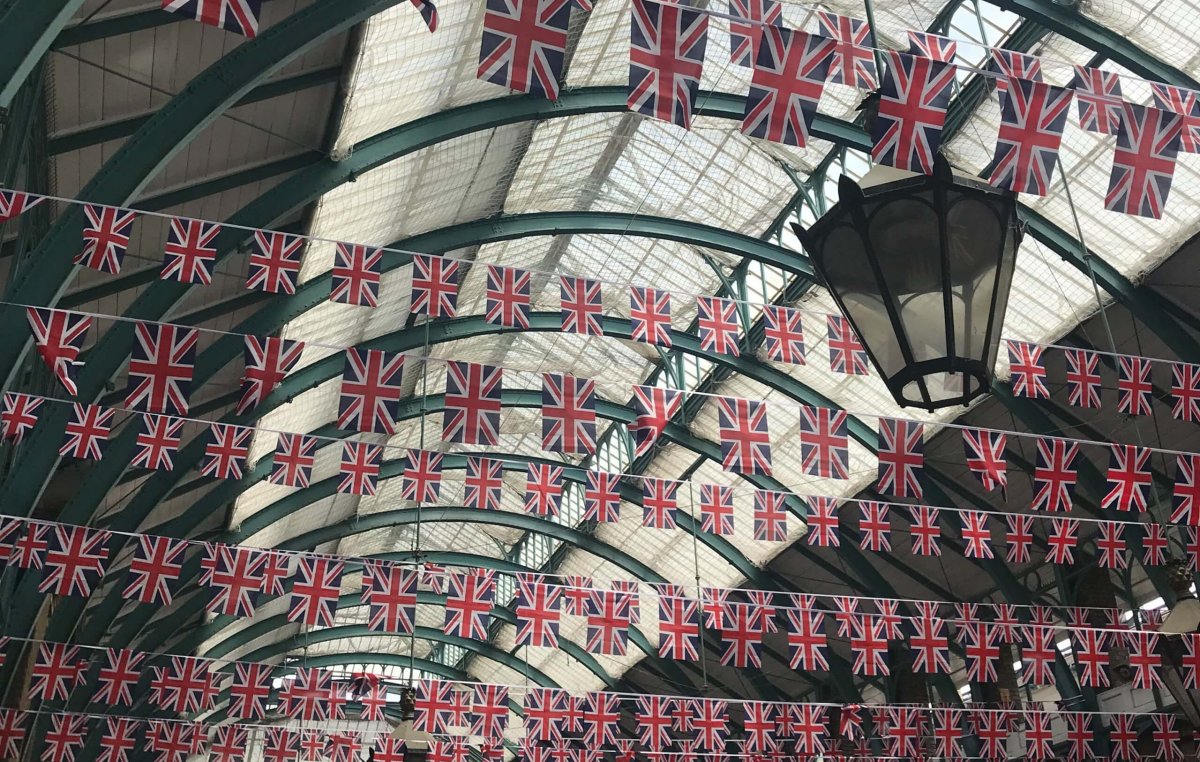 5. Get creative with royal table centrepieces
Why not take the red, white and blue theme on to your coronation table centrepieces. Making themed paper flowers is great coronation activity idea for children, there are lots of easy tutorials to find online.
We hope our family coronation party ideas have inspired you! Which is your favourite? We'd love to know if you use any of them – please do let us know in the comments.